As a consequence of Covid-19, holidaymakers want more distance – from social distancing to increased demand for more rural holiday destinations and self-catered accommodation, and more. Yet, understandably, customers are also still looking for a personal approach. They want to feel valued, appreciated, and acknowledged as individuals. Personal but distant – in many ways, this seems like an oxymoron, so how do we, as property managers, strike this balance?
Client expectations and demands have changed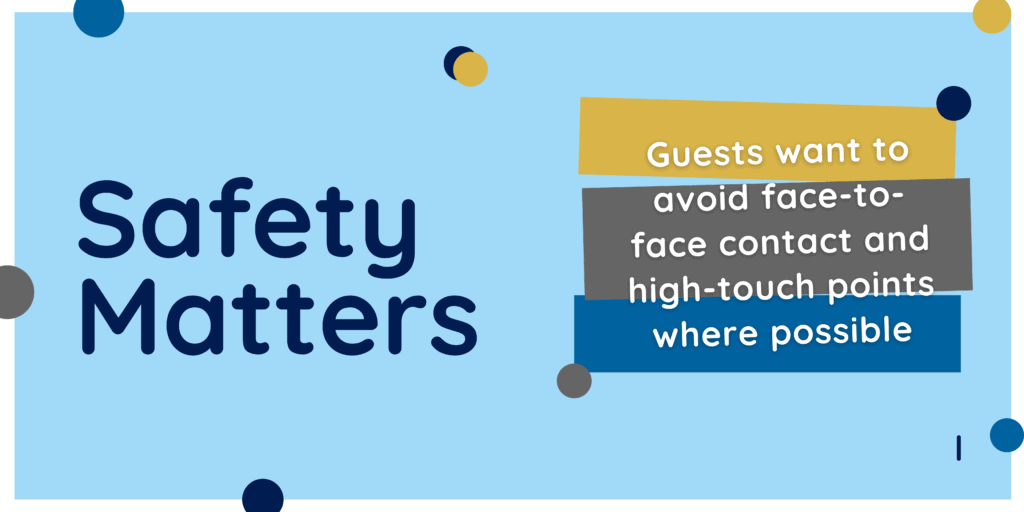 As mentioned above, in the age of COVID-19, there's been a huge shift in customers' expectations and preferences. They want to avoid face-to-face contact and high-touch points where possible. We can see evidence of this constantly in our day-to-day lives- in the rise of contactless payments, QR code menus, and Zoom calls. For property managers who want to provide personal service, this complicates things. When we look at how we previously measured success in providing a personal service, it included a lot of face-to-face contact, from meet and greets to key collections and/or personal check-ins. However, these days people want the opposite.
So it begs the question, how do you keep it personal in a digital world?
COVID-19 has propelled industry innovation
Before we answer this question, it is important to understand how, to a certain extent, COVID-19 has enabled us to facilitate these changing requests and expectations – COVID-19 has been a catalyst for innovation. Many businesses within the tourism industry have sadly not made it through this pandemic. When we look at those who have, it is easy to see that they, for the most part, have changed their approach and their strategy to both update existing business models and create new ones. A common theme in these business models is technology and digital trends, which have accelerated rapidly at rapid speed in the past 15 months, making it easier and more efficient to deliver five-star customer service, with a personal approach, from a distance.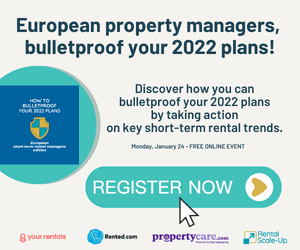 It's hard to deny that COVID-19 while blighting many, has also propelled many new businesses into existence by creating demand for previously less-popular tech. A great example of such innovation is the rise of keyless entry systems. People no longer wish to have face-to-face check-ins due to their increased concern about social distancing. But key safes don't fit the bill because, as mentioned, high-touch points are now a no-no. How do you resolve this? In step keyless entry systems such as Nuki or Akiles, which create keyless doors by connecting the lock to the internet. The need for a key is removed as the guest is given an access code on their phone, which links to a specific door and enables them to gain access. Clients can head straight to their properties and let themselves in without any need to meet a property manager or even touch a keypad! It is worth noting that key-less entry systems are not necessarily new tech, but they previously weren't commonplace. It is COVID-19 and the changing demand of the holidaymaker that has propelled this trend into the mainstream.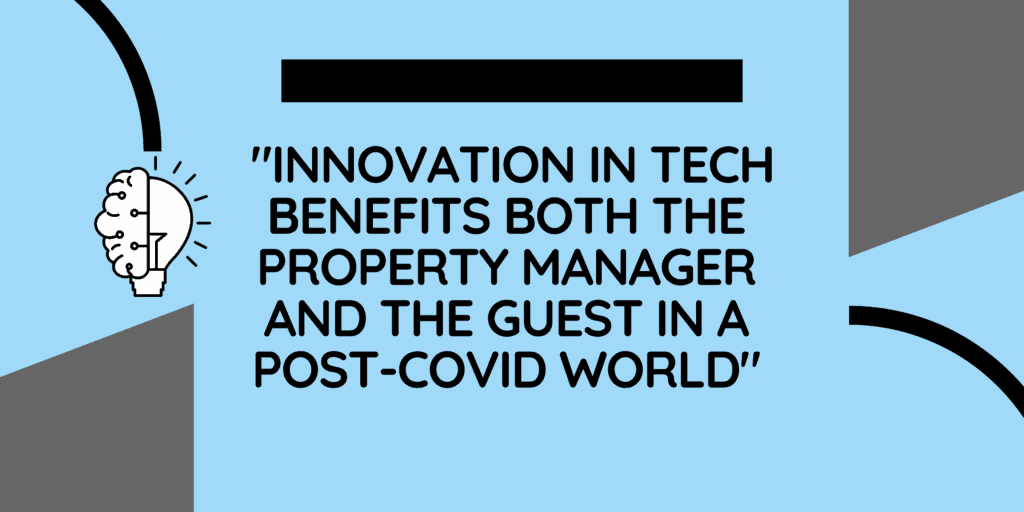 Another rising trend worth embracing comes from companies like SUPERHOG, a 'digital trust platform' that benefits hosts, operators, and guests in the short-term rentals space. SUPERHOG independently verifies guests and puts protection in place for guest damages and breakages in the form of guarantees and deposits. In short, this removes the need for security deposits which are often, in our experience, paid in cash on arrival. Much like contactless payments, this removes yet another step in the face-to-face transaction chain.
So it's easy to see how innovation in tech benefits both the property manager and the guest in a post-COVID world. Though not directly personal, these new adaptations meet the guests' changing needs and make them feel valued differently by showing that the property manager listens to their demands and adjusts their services accordingly. But it still doesn't help solve the issue of giving your service a personal touch, and for this, proper communication is essential in showing your business' brand and identity.
Communication is key, and personal contact starts from the moment your guest enquires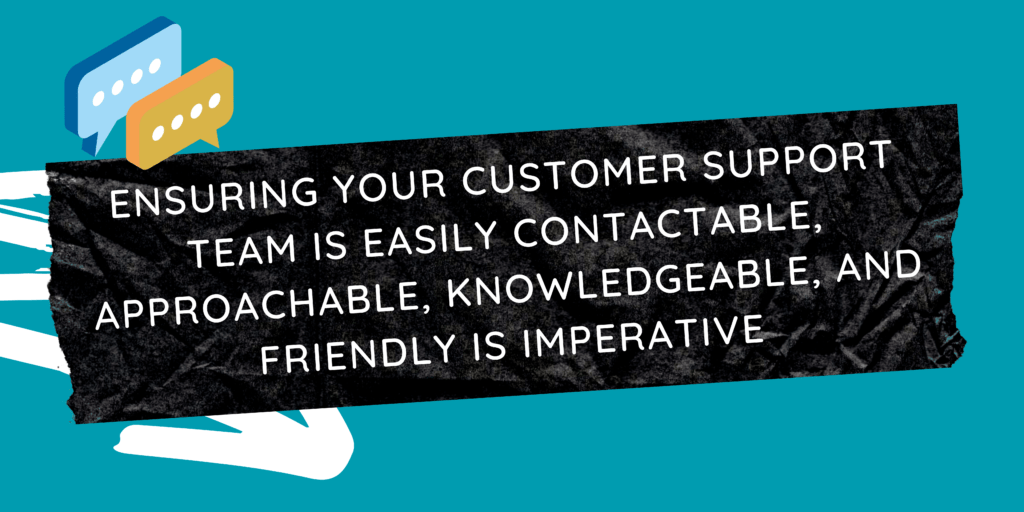 Communication is not just important when the customer has booked and confirmed their trip, but their journey starts well before that. In the age of COVID, a property manager must be more proactive with communication from the very beginning, keep both their potential and confirmed guests informed, and help them make an informed decision with their best interests at heart. A great property manager will be pre-emptive in addressing a customer's concerns.
For new clients, customer support is even more crucial than before. People haven't travelled in so long, they have questions and concerns, not just about their holiday, but also about travelling in this 'new normal' time. They may be looking at and exploring more than one avenue at a time, and they certainly want the best deal after 12+ months of being stuck inside! With that in mind, things like quick response rates, looking beyond the working hours of 9-5, and being there for clients when they send in inquiries at 10 pm matter more than ever. Expectations are high!
Furthermore, ensuring your customer support team is easily contactable, approachable, knowledgeable, and friendly is imperative. If your customer is left between a choice of two similar properties, both competitively priced, will they choose the property whose customer support can advise them on anything from local COVID restrictions, where to get a fit-to-fly test or what cleaning protocols are in place, or the property who doesn't even respond when sent a message? It is a no-brainer!
The new digital environment enables personalised delivery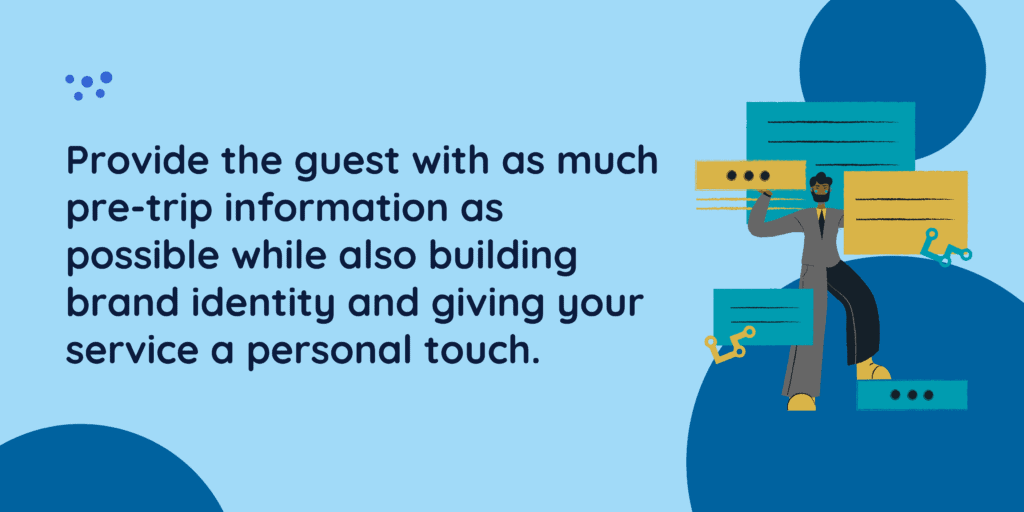 It is important that post-booking but pre-arrival, this excellent standard of communication continues. A property manager cannot be personal to secure a booking and then continue with an automated process of scheduled communication and check-boxes. Utilising all aspects of your marketing arsenal is essential to add personality and identity to your business while also keeping the guest up to date and well informed. Sending regular newsletters to our mailing list has been invaluable for us and allowed us to educate and inform our clients of the situation in Spain.
Likewise, increased presence on social media and regular blog updates help provide the guest with as much pre-trip information as possible while also building brand identity and giving your service a personal touch. Helpful topics among our customers include but are not limited to enhanced cleaning, updates on new business innovations (i.e., how you're improving to make their holiday even better!), and where to get a COVID-19 test in-resort, local knowledge, and travel rules.
Improving the in-resort experience
When it comes to offering the guest a truly personal experience in a post-COVID world, though, the easiest way to make an impact is while the guest is in-resort, and yes, this can be done without face-to-face contact!
Touching again on industry innovation, digital trends can be adopted by a property manager to ensure excellent service is provided without face-to-face contact. For example, solutions such as Touchstay are a great way to provide unique digital property guidebooks to clients, ensuring they have, in advance, all of the information they may require regards their property and the area they are staying in. You can even take it a step further by including personalised videos, introducing your on-the-ground team, who can help with any issues or concerns the client might have whilst in the resort.
A welcome pack makes the guest feel special. Providing some of the basic amenities in your self-catering property for the guests' first day/night might seem simple. Still, it goes beyond the level of service that many property managers offer. Including COVID-19 essentials such as masks and hand sanitizer, information on local rules and restrictions, and even a signed compliments slip add a well-thought-out and individual touch.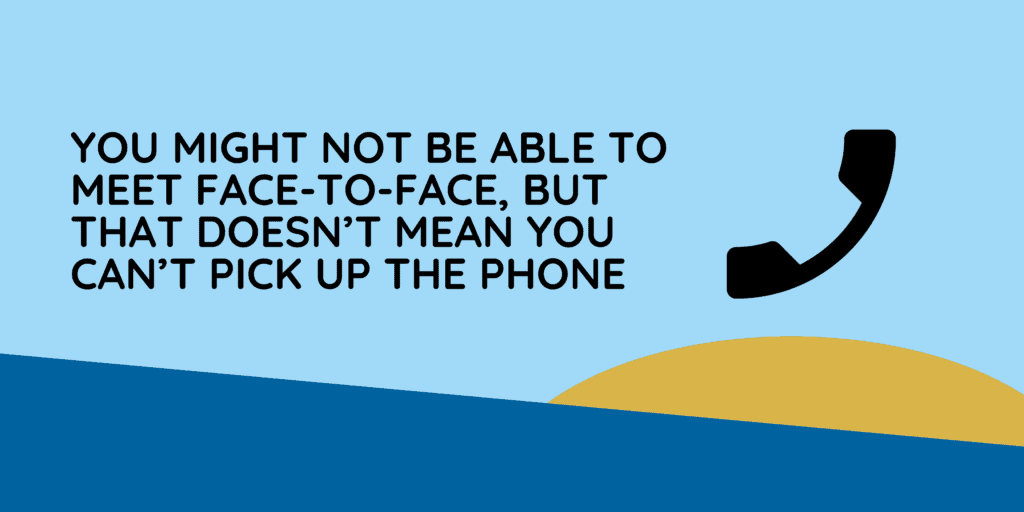 You might not be able to meet face-to-face, but that doesn't mean you can't pick up the phone. Speaking to your client on the phone helps them to put a voice to the name and ensures that they feel confident and comfortable with their arrival instructions if you're calling pre-arrival or that they are enjoying their accommodation if you call them while in-resort. Being approachable, contactable, and proactive is essential when wanting to go the extra mile in providing a personal service, and a good old-fashioned courtesy call can't be beaten when trying to offer all three.
Checking out
Even when your guest is leaving the resort, you still have the opportunity to personalise their experience. Most guests check out of a property and never hear from their host again. A simple follow-up email or courtesy call post-stay not only makes the guest feel valued but also offers a property manager a vital opportunity to understand how to improve for the future and potentially secure one of those all-important repeat direct clients.
It is clear then that from the above, offering a guest a personal experience in the age of COVID is not impossible, and in fact, in some ways, easier. Whether it be through the advent of innovations that offer your guest the contactless experience they now deem essential or by reverting to some more traditional techniques to simply check-in and find out how they're getting on, a property manager can choose to adopt just one or all of the techniques above and go a little bit further to make a guest feel special.