One of the most powerful activities driving the success of your vacation rental can be a Mastermind group. It certainly has been for me.
What is a mastermind group?
In the VR industry, a Mastermind group is several highly motivated owners getting together to share problems and solutions and to find ways of improving their businesses.
It is one of the most powerful activities that I take part in and costs nothing but time, and it's fun. I'm in several.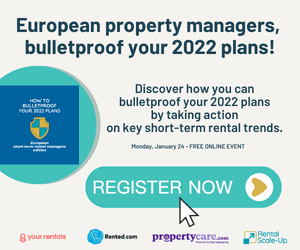 How a Mastermind works
A chairperson puts together a loose agenda with a target topic or problem before the meeting. At the meeting, each person contributes their ideas on the problem and invariably something will come out of left field that several in the group benefit from.
Also each person takes turn to give a brief update on how they are going. Some wins, a problem they are working on, and the universal topic – which OTAs have been giving the best results since the last meeting. The group might agree on a common problem or individual problem to discuss at the next meeting.
A Mastermind meeting takes 1-2 hours face to face, usually over coffee in a quiet café and is informal.
The group can also tour each other's VR properties, ask questions and make suggestions. The group members can also tour each other's website and make observations and suggestions.
Examples of Mastermind topics
Cleaning, linen, consumables, comparisons of local suppliers
Which marketing methods are working best, where recent bookings are coming from – direct bookings versus the individual OTAs.
Shifts in OTA operations and rule changes.
State of the current market. Number of forward bookings. Is a lull a temporary blip for one operator or a general downturn in the market? Is the market strong enough to raise prices? Is there a trend for more couples, or families, or overseas visitors? Short stays or long stays?
Conversion tactics and sharing each other's scripts. Review tactics.
Loyalty tactics, newsletters, Adwords, Facebook, social media experiments.
Difficult guests, complaints, tactics
Our group have discussed all these and more. It can also be comforting to have a friendly shoulder to lean on and someone to commiserate with when things get tough!
Forming a Mastermind
I formed my first group in 2013 after I met some owners at a conference who had just won an award. Over drinks, it became clear that they were innovators who I could learn from and they could also learn from me. They also lived within an hour's drive. We all clicked. Back home, I sought out the person in my local market who was innovating most and proposed to him and the other two that we form a Mastermind group. They jumped at the chance and we started meeting once a month. Later as we chomped through topics, we met less frequently, about once in three months.
We also know each other well enough to pick up the phone in a crisis and get another mature viewpoint, very valuable in an industry where owners often work alone.
Competitors or colleagues?
The VR industry is big enough that a direct competitor can become a colleague in a Mastermind without materially affecting bookings of each other. The threat to business is not a from a single local competitor, it is from complacency, inaction and getting left behind as the industry morphs around you.
Power of group data
By sharing current business trends across the group, the amount of data triples and quadruples. A short term blip for one operator can quickly be seen as a regional trend (or not) so the appropriate changes can be made well ahead of competitors. An apparent trend towards short bookings may be revealed as an anomaly that can be safely ignored.
Most highly motivated operators will be running an experiment or two, sometimes over many months. If each of the group shares their experiments, they can innovate at an astonishing rate.
It is an effort to list with a new OTA that may take many months to produce a stable stream of bookings. Should one person make the change? If the others in the group have already tried that OTA and are getting results (or not) the decision is easy.
Non VR Mastermind
Not only can you benefit from VR colleagues in your industry, you can form a business mastermind with others facing business issues in entirely different industries. This is particularly helpful for internet marketing, offline marketing, accounting, tax, financials, virtual assistants, etc.
I have a short regular telephone session with a colleague in an entirely different industry where our problems and experiments help each other surprisingly often. We coach each other to stay accountable for our goals. It is a very powerful motivator.
You can start your own Mastermind
Starting a Mastermind is achievable for us all. You put a proposal to someone you may not know very well to do something quite unusual. Will you be accepted? Probably, but doing something new is hard for all of us, a real barrier to entry into a new state.
In reality it will not be difficult, and once you are through the barrier you will be well ahead of your competitors!
Guidelines for a Mastermind
Form your group from highly motivated VR business owners local to the area.
Start small
Select a permanent or rotating chair to organise each meeting at an agreed frequency
Have a main topic, or one party's specific problem on the agenda for each meeting
At each meeting share current business conditions/ short term trends/ personal wins or issues
Information revealed is private to the meeting and not to be revealed externally without the other parties' permission. That way everyone can talk freely about even the most embarrassing problem.
If a new person is introduced, they should not become permanent until the prior group is comfortable with the dynamics. Dysfunctional personalities will kill the group.
Are you a member of a mastermind group? Let me know by email or in the comments below.