Travel has become more affordable and accessible than ever, with more and more people choosing to travel worldwide during their vacation time. However, some significant trends have emerged in recent years, thanks to changes in the types of accommodations available and people's expectations of their travel experiences.
As they embark on their journey, 18 percent of travelers are most enthusiastic by the prospect of their vacation, according to Booking.com. With so many options, from booking budget hotels to renting luxury beachfront homes, what should travelers expect from U.S. travel trends in 2022? Keep reading to find out!
Planning Your Trip
Booking.com states that the journey to a location is more enjoyable for 77 percent of passengers since it feels like part of the trip itself. To make this journey even more worthwhile, you should ensure that planning caters to every aspect. Here are some critical pieces of information you'll want to consider when planning your trip:
When do you want to travel?
Where do you want to go?
How long will your trip last?
What kinds of activities do you enjoy?
Do you have any dietary restrictions or preferences?
These details help determine where and when to book. You also get a clear picture of much airfare will cost and what sort of lodging is available at each location.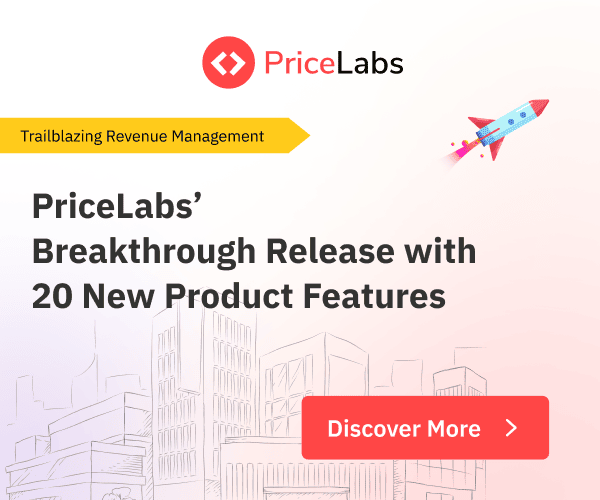 If, for example, you're traveling during a popular time, for instance, during the Rio Carnival in Brazil, it might cost you more. This is because there may not be enough accommodation nearby; if, on the other hand, you know that most tourists avoid that time slot, it could be more affordable and more manageable than going at another time in high season. 
Making New Connections in New Places
Socializing with others while on vacation, whether it's attending a special event, exploring a new culture, or getting up close and personal with nature—is one of the best parts of traveling. While on vacation, 59 percent of travelers are looking forward to meeting new people, according to Booking.com.
Authentic connection with the local community will be a priority when vacationing. This bond means learning about the people, their history and culture, and participating in activities. A staycation is no longer enough. Tourists are heading off on trips to see what makes other places unique. They're also visiting new destinations and spending more time exploring each place they call.
In this trend report, Booking.com says that the importance of their journey benefiting the local community is emphasized by 53% of people, while 29% plan to conduct additional research on how their tourism expenditure will influence or help local communities.
Not getting stuck in your daily routine makes you more likely to reach out to other people and be open to interacting with them. Mixing travel with business may also be suitable for networking and learning about what goes on outside your usual professional circles.
Work-Free Vacations
76% of travelers say vacation time will be strictly work-free in the future, according to this Booking.com report. Whether you love to travel or not, we can all agree that work-free vacations are a beautiful thing.
Benefits of a Work-Free Vacation
Whether on holiday or taking a break from the job, that time away gives you certain benefits. If you don't have any free time to relax and have fun at least every few weeks, then your mind cant function properly.
You can enjoy yourself physically and psychologically while simultaneously reducing stress levels as it increases serotonin, both in the short term and long term. The more serotonin your brain has, the less likely you will be stressed and depressed. And, when you're in a state of bliss, your blood pressure stabilizes.
The increased levels of dopamine that result from a work-free vacation boost Memory and concentration. Dopamine is the neurotransmitter responsible for all your good feelings (pleasure). As a result, your mind can relax and focus better on work.
Once you return from vacation, studies prove that you will be more productive and have a higher quality of work after a break.
Vacations help your mind relax enough to give you fresh perspectives on things going on in your life. You may find yourself with new ideas or new routes. Vacations provide perspective on what is essential in life. It's no secret that time away from your desk and phone means more productivity when you get back; there's less clutter on your mind and fewer distractions keeping you from digging into projects.
Integrating Technology Into Your Vacation
Technology has a significant impact on how people approach travel and vacation. While on vacation, 66 percent of passengers feel that technology will be more vital than before. But are people taking advantage of all available resources? Here are some of our favorite tips that help travelers maximize their vacation with tech.
Choose your destinations based on local cuisine – The cuisine in most places will be influenced by its location: water, land, and weather can affect what fruits and vegetables grow there; where these foods are grown influences the rest of a region's food; where food is processed influences processing techniques, etc.
If you want to sample some traditional dishes from various regions before you depart from home or arrive at your destination, use websites like Yelp! or TripAdvisor to check out reviews, tips, and photos posted by locals.
Apps like Yelp! can tell you where you can get great pizza, which places have awesome burgers or other types of regional foods so you won't be disappointed when ordering at restaurants – it takes just one bad meal for an otherwise great trip to sour!
Nowadays, most people travel through online sites such as Airbnb, HomeAway, etc. Most of these services help travelers by providing an option for last-minute bookings; hence most travelers now prefer booking rooms rather than carrying heavy luggage everywhere.
Safety and health concerns can also be alleviated using technology. According to Booking.com's findings, 62 percent of passengers believe that technology is crucial for reducing health hazards while traveling, and 65 percent believe that technology helps them relax.
Romance and Relationships
Romance vacations are fun and exciting ways to bond with your loved one. Consider heading somewhere romantic if you're looking for ways to spice up your love life. A vacation that provides a little escape from reality can be just what you need if things have been feeling stale lately. After all, there's no time like now for romance.
Make memories of each other while enjoying wonderful travel experiences together. Make the year unique with memorable trips abroad. Fall in love over and over again on any day of the year during your journey together.
Planning will help ensure you'll find perfect accommodations for every occasion too! Whether it's honeymoon destinations, best cities for honeymoons, or goals to celebrate valentine's day.
Romance isn't preserved for those in relationships either. Singles are entitled to have the time of their life away from reality. Perhaps self-care entails spending more time with your significant other, but for single travelers, wanderlust and wellness might help them find love. According to research done by Booking.com, 51% of single people are hoping for a vacation romance the next time they go on one.
Traveling is an activity that also brings friends and families together, from relaxing vacations to exciting adventures. The Booking.com findings conclude that 46 percent of people want to spend time with friends and family on their next trip.
We travel to see things we've never seen before, and we always want our loved ones by our side. The act of traveling sparks happiness in those we care about, so it stands to reason that spending more time with family members should boost your relationship quality.
Travel Pleasures
The weather and scenery are beautiful, but it's not just about what's outside your window. According to Booking.com, the sheer joy of feeling the sun on their skin will lift moods for 81% of people. At the same time, when planning their next trip, 16% of travelers say they are most looking forward to taking in the surroundings.
We may be hitting some of those potholes on our roadways when learning about new transportation systems to navigate more efficiently around town. Seeing these issues first-hand helps you get local insights to help you have a better travel experience during your stay.
After all, this Booking.com report indicates that 53% of people appreciate learning new and unfamiliar transportation systems when traveling.
Bottomline
Travelers will embrace a new, more optimistic way of thinking for 2022 after a lengthy period of sacrificing socializing, traveling, and having fun due to the pandemic.
According to Booking.com's research, the percentage of persons who feel obligated to make up for missing vacation time has immensely grown by 12% to 58%. People are traveling more, and in new ways, this may include hitting European capitals or going on safari.