Here to Stay Conference 2022 by ASTRA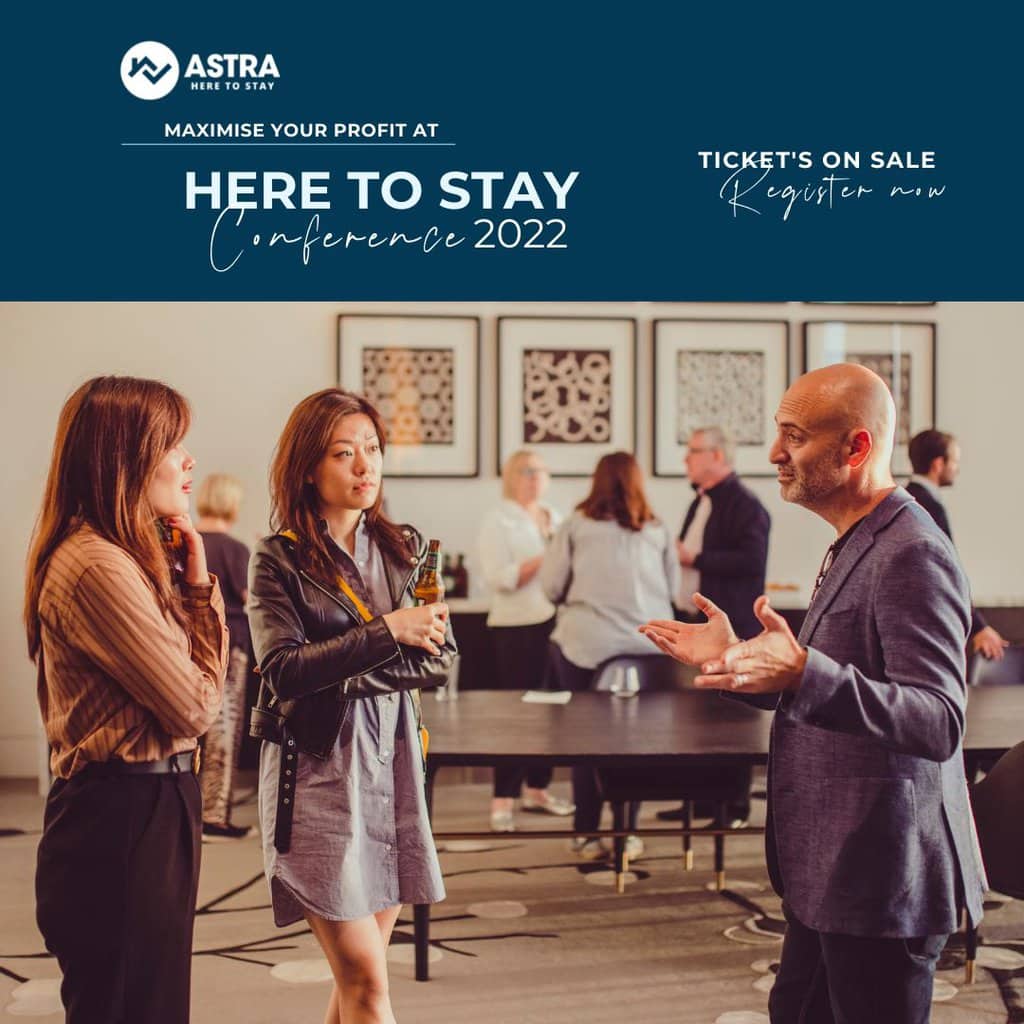 This is the conference you don't want to miss if you are in the short-term rental industry!
Find out how leading short-term rental operators are tackling COVID recovery at Australia's first independent short-term rental conference.
COVID-19 has been one of the short-term rental industry's most challenging chapters.
That's why Here to Stay 2022 will be focusing on pathways to recovery, helping ASTRA operators develop new post-COVID playbooks.
With 30+ expert speakers, networking opportunities, a trade exhibition, and an awards evening, ASTRA's annual short-term rental conference is the easiest way for newcomers and incumbents alike to learn, innovate, and collaborate.
Here to Stay is for:
Bed-and-breakfast operators
Motel operators
Hosts on e-booking platforms
Hospitality technology developers
STRA service professionals like marketers, accountants, and realtors
Anyone interested in the STRA industry.