This article is part of our Rental Scale-Up vacation rental management conference series. This is an extract from our May 2020 conference: "How villa and holiday rental managers are navigating the COVID-19 crisis in Southeast Asia and Oceania."
Vacation Rental Management Conference: Eden Villas' Jack Eden
Having completed a short service commission in the British Army and after several years working in finance in London, Hong Kong, and The Philippines, Jack moved with his family to Sri Lanka in 1998. There he set up the first villa rental company to cater to the needs of top-end tourists and investors seeking opportunities in this sector. Since then he has endeavoured to keep the principles of excellent service at the core and he continues to run several businesses.
Vacation Rental Management Conference: Video From The 2020 Southeast Asia & Oceania Conference
Jack's comments in his talk are based on his own experiences in the short-term rental industry in Sri Lanka, but property managers all over the world may be able to find similarities and value.
Jack's company, Eden Villas, has a roughly 20% share of the luxury properties on the southern coast of Sri Lanka.
The homes are all unique and are not set in planned developments, and the costs are generally quite low.
Sri Lanka has faced several recent disasters (hurricanes, floods, warfare, politics) which has forced Jack's company to run a lean operation as a norm. They have not had to reduce staffing in response to coronavirus.
Each villa has its own staff, and some have needed to reduce their hours. They've asked for discounts on maintenance contracts, and they haven't needed as much coverage from security staff.

Due to low occupancy, their utility expenses are also lower than usual.

Jack doesn't know what kind of travelers will come back first, but he's confident that international travel will be the last to rebound. Sri Lanka's main airport is currently closed. 

Before coronavirus, Eden Villas' guests came primarily from the UK, and some were expats living in large Asian cities.

Right now, Jack is focusing on the domestic market, which is a challenge because most Sri Lankans traditionally prefer to stay in hotels.
Eden Villas is advertising their cleaning protocols and on-site staff housing in an effort to appeal to local guests.
Vacation Rental Management Conference: Full Conversation Between Jack Eden And Thibault Masson
Thibault:
Dear Rental Scale-Up members. We're now joined by Jack Eden from Eden Villas in Sri Lanka. What we be going through together is through I think very interesting insights for people who have vacation rentals or holiday rentals maybe in on islands in, in Southeast Asia and Asia. But actually wherever you are in the world with a property management business, we'd be talking about of course the conditions in shrunken now, which are different, probably experiences other parts of the world. But we've talking about the business, what is that? You have a Villa that's in Sri Lanka and, and Jack has the biggest design on the Island, so he's pretty experienced with that. Speaking of experience, we'll also be talking about, you know, what it's like to have a resilient business. We'll still be talking about what's happening right now on the market, who would be maybe the first people to come back and what he's checked doing to capture the test demand. So without further ado, Jack welcome and how are you,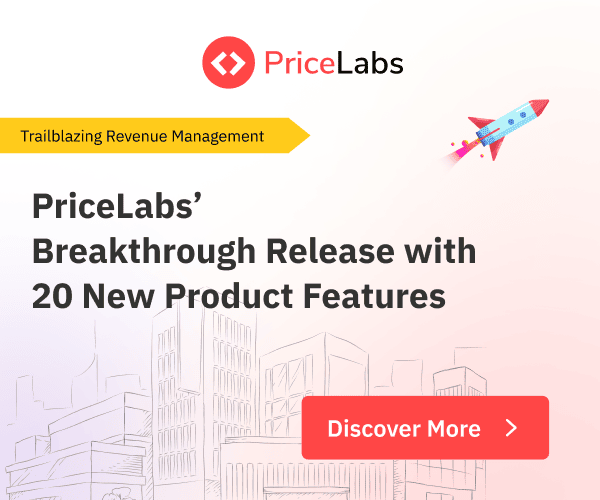 Jack:
I go on everybody. I've a one means a long life in singular and is even more appropriate these days. So welcome and a non-life to everybody. We're good here. Thanks Thibault.
Thibault :
So I thank you for watching me along life. I mean, I, I it's so good blessing to have it. I think it's a, it's a interesting single because we'd be talking as well as by having a business that does last. So you how for how long have you been in Sri Lanka and, and can you tell me more about your business there?
Jack:
Sure, absolutely. Can I, can I just start by saying that I recognize that the situation that each of us are facing is slightly unique. We're all at different stages of the curve. We've all had different experiences and we've all had different messages coming to us. So what I say over the next 20 minutes or so will be very specific to Srilanka because that is, that is the field I'm in. So apologies to everybody if, if there are some areas of irrelevance, but I hope there's some, some areas that you can, you can resonate with. I came to Sri Lanka with my wife and children in 1998 from Hong Kong and we carried out a very typical sort of tourist triangle of the, of the, of the Island and just, just fell in love with it. And I had the opportunity through being made redundant from the company owners.
Jack :
We hit a month later and we, so we decided to move back. And within a year of moving here, we had bought a small house in goal in the, in the Dutch Fort of Gore. And after that over the next sort of five years or so, a steady stream of foreign investors came down and bought property and it was just an obvious apparent business to look after those properties for people. There has been various, various changes over the last 20 years to the foreign purchase law in this country. Sometimes easier, sometimes more difficult. But it has led to a large group of foreign investors buying properties along the coast. The market now is in the luxury sector, which is a sector that we focus on exclusively. There are about 150 or so currently more being built and, and, and start. And we've got about a 20% share of that along along the South coast. We pretty much exclusively focus on the South coast of Sri Lanka. And and that's how we started. And this is, this is where we are at the moment.
Thibault:
And, and these these, these houses, are they mostly pure investment or are there actual Southern homes of people? Was it like,
Jack:
Yeah, that's a, that's a good question. I mean, no, nobody, it's an interesting one to answer because nobody, nobody obviously buys a house to lose money. I think it's fair to say that of the sector that we focus in nobody, nobody actually needs the rental income that's generated from it to take out of tranquil to try and boost their, own, their own incomes overseas. A lot of the income of course does go to Washington face of the velour in this country. And once construction has occurred, costs whilst rising have been, have been fairly low so that a fairly minimal amount of weeks in the calendar year would, would cover cost. And that's the general situation we're in. So it's, it's I and even the, the, the village themselves tend to be sort of standalone properties or fairly unique. There is no Villa development of, of of standard standard built village at all in Sri Lanka at the moment.
Thibault:
Something we talked about with other property managers in Bali for example. That's whenever you embody, of course you have to be ready to to be flexible in a way that's, you know, with volcano eruption, it does happen, right? It's only four weeks and you know where it's going to stop and you and flight stop don't land and you have to get the guests out one way or another, driving them to Java anyway. So it means it's kind of resiliency that's, that's a thing. Some maybe property have built into their business and I guess Sri Lanka as well, obviously with the history of the Island or the tsunami, for example. That's something you've seen this year. So what, so can you maybe take us through a few of these events and what does it let you lead you to what did it lead you to, to do for your business, which was of of costs,
Jack:
Right? Yeah, I think we've had, we've had more than our fair share of disasters. You mentioned the tsunami in 2004. We then had the civil war, which really kicked with, which has been simmering in very aggressive 30 years. But then in 2006, there was a change of government and they were determined to prosecute and end the war. And so the fighting got really vicious. 2006, seven, eight, it, it was declared peace in, in April of 2009. Then the international politics was very negative towards the government at that time. And so international media was very aggressive. And then we had floods, massive floods of 2016. And then we had a terrorist attack in 2019. And now, now we're in this current situation. So we've always been fairly lean in terms of overheads, both in villas and, and for us in a management company we, we run a very tight ship.
Jack:
We've never had a, had a overexpansion of, of individuals working in the office. We've always asked people to do multiple tasks. And so when we're faced with, with another situation or albeit one of significance is this one on, on future earnings we haven't had to cut staff at all. We have asked all of our staff to return to salaries in 2019 so we, we, we reduce the salary increase we gave for 2020. But apart from that we've maintained current workload with within the villas. As I mentioned earlier, the, the rental income is desired to cover the cost of develop and it only really needed to rent on a fairly short period in a calendar year for liability coverage costs. So even in most of the village we've maintained staffing levels at what they were pre, pre February some owners who've obviously been affected in in their home country, we've had to cut costs and there we've asked staff to either take pay cuts for reduced hours or we've all, we've had to let one or two go.
Jack:
But, but generally speaking, we've managed to look after all the people that, that are with us. Usually still staff is attached to a specific dealer. Right. But that's the way correct. Yeah, that's correct. Yeah. We don't have a central staffing situation of our villas are about 120 kilometers apart. And so each Miller has its own dedicated team which would include, which would include a chef. So even so, even when there's no occupancy, you know, the chef is sitting there and the chef is helping out. It's a bit of a challenge to get a chef to didn't see anything, but you know, we've, we've managed to do it. And other than that, within the villas we, we've, we've cut the, what we consider to be nonessential items when villas are not occupied. So pest control for instance, we've reduced the number of times we do that.
Jack:
Pool maintenance maintenance contractors. We have asked for discounts further discounts on, on every maintenance contract that we, that we have ongoing at the moment. Security we've reduced numbers of security personnel. Shanken is mostly in fact the whole country is in a nighttime curfew. So whilst incursions incursions into a property can occur, we've reduced down from, from two security guards down to one. And the saving, the saving of that kind of thing is quite significant. But the largest single cost facing a Villa in Sri Lanka is in fact electricity. Unit charge in this country is very high. And so with, without the electricity and air conditioners being on the full time that cost has come down quite a lot on his own. So that's helped enormously.
Thibault:
I can imagine. I can imagine that's, that's very interesting. And I think, I think that a few weeks, well, a few good weeks of renting could cover the costs and, and so let's hope you're gonna have more weeks to come, but for that, maybe it's, let's, let's try to understand. So you started, you started talking about the, the the local down Sri unkind and there's probably a path out of this. So what do you think is going to happen in terms like measures take care for incoming travelers and who would be the first ones to come back?
Jack:
Okay. that's, that's a little bit of crystal ball gazing. We never been in this situation before. None of us, obviously where we can, we can follow a trajectory of something that happened before that. Like, for instance, with the bonds of last year, we knew roughly what sort of recovery period of time is going to be because of places like Barney that had, that had unfortunately had them before. This one it's impossible to know, but I think there seems to be general consensus that international travel is going to be the last to recover. In Sri Lanka the airport is closed. There is a a comment by the government that they're going to open it in, in July, but that, that may change. And when, when tourists come, they are going to have to bring the coven reports that they don't have it or an antibody test showing that they have had it.
Jack:
And they will have temperature checks on arrival as well as luggage clothing and body disinfected which, which sounds, which sounds quite scary actually. Yeah. You know, and so, and until those things are perfectly clear and we've all seen other people go through it, we don't think we're going to get much, if any, international travel. And so we've had to look at the domestic market which pretty much I think every, all of us are doing. And we've had to generate that market because there largely isn't really one in existence.
Jack:
This is in the middle of mid, mid level is much more of where, where the market currently is. And, and the shrunken market more in tune to going to, or worse anyway, more in tune to going through a hotel sort of luxury hotel who have been already advertising pretty significant discounts. So we will, we will take the view that we need to have the village occupied in order for the staff to be busy and incentivized and also for the village to be being maintained, looked after and kept in a, in a good, in a good shape. And we will focus on that more than we will focus on income. The, the value of the rental will be based on the cost of delivering the product. And we will at all times, obviously try to cover that.
Jack:
But even in situations where we just marginally fall short of covering costs will probably be, probably still take the booking in order to try to appeal, sorry, sorry. Did you want to check? Of course. It's going to say in order to try to appeal to to, to, to the local market. We have we were advertising cleaning protocols which are pretty much government led. Where we will, we will demonstrate to potential guests what we're doing, how we're doing it, how the Villa is kept what protective clothing the staff will be wearing, how much of, how many of the staff come out and come in on a daily basis. Most of the villas have staff accommodation. And so if a guest wants to, staff can actually stay there for the duration of the guest stay and not go out at all. And so we're just trying to be, try to be as flexible as we can. In terms of the service, in terms of the service that we give.
Thibault:
And also, maybe you talked about a crystal ball. So it's very hard of course, to predict the, the international countries where are they? International travelers will be coming from it maybe to have a rough idea like the last few years. What were the main sources of of
Jack:
Travelers you can say? Yeah, for, for us to predominantly coming out of the UK and increasingly it was expats living in Southeast Asia and living in the middle East and where we are you know, I believe that countries are going to try and do sort of deals with each other that, you know, we, we've contained it. You've contained it. Let our people travel to one another. If that's the case, then the middle East has been pretty successful. Shrank has been very successful. If that's the right word. We've had a thousand, just over a thousand cases in the country. Sadly, nine, nine people have died. And the outbreaks that are occurring now are contained. And so we, we probably expect people to come out of Hong Kong. You know, there's other things going on in Hong Kong now that we all know that will probably drive people out. Singapore and the UAE those are fairly short haul flights. Long haul is, is the UK for us and we expect that that'll take quite a bit of time to come back. I imagine, imagine
Thibault:
Thanks for all these insights in there. It's very interesting because it really enables us to, well me at least, to discover what the market is like here and what, what you're doing. And so to understand a bit more what's going to happen, because this is all, this is also a regional conference. So I can imagine that people watching here from Southeast Asia and think, Oh yeah, that's true. We, we do have this connections meet maybe all markets be the first ones to have travelers going from one place to the other. And so if you want to know more about your, your, your, your properties, your company or who
Jack:
Or which you, what's the best way to get a hold of you? We have well my website or our social media or, or direct on the phone, I'm very happy to, with anyone and build, build up our community. So it's, it's a village in Sri Lanka. Come right to our site. Actually it's Eden villas in Sri Lanka. evinsl.com.
Thibault:
Okay, good. Okay. I better make sure, get the right link under the video things. Yeah. Once again, thank you so much for your time and all your insights and a great day in Sri Lanka.
Jack:
Thanks. Go on everybody. A long life. Thank you.