What tools and techniques am I using to grow my Instagram account? This is a question I've been asked several times, especially after publishing this blog post: "How Kim Kardashian and Instagram Help Me Get More Bookings for My Vacation Rentals".
So, I've put together for you this resources list that you may find useful :
My goal: To get email signups
I am growing my number of Instagram followers to get more email signups from qualified prospects who may be interested in booking one of my vacation rentals.
The only free clickable link that you can insert in Instagram is the one in your bio. So, my bio is actually is offer for a free travel report about the destination where my rentals are. I ask people to click on the link in my bio to get the free report.
Once they click, they arrive on a mobile-friendly landing page. I use an online service called LeadPages to easily create these pages, with no technical knowledge needed.
When visitors leave their email address, it is then stored into MailChimp, a powerful but easy-to-use emailing solution. It automatically delivers the travel report the signed up user.
Using the Instagram app:
Instagram does not want to become Twitter where a lot of marketers are using automation tool to grow fast and spam everyone. Instagram wants you to post on Instagram only using the Instagram app.
It means that Instagram does everything it can to make it hard for you to use third-party tools to post or schedule photos, to follow people (manually or automatically), etc..
I use the Instagram app on my phone to upload my photos and videos.
Scheduling Photos
You can create in advance your images and descriptions, and then schedule them using a social media platform like HootSuite or a specialized tool like Later.
However, you still need to manually push the photo to Instagram. For instance, you create the post in Latergramme and schedule it. Then, at the said time, you get a notification on your phone. Time for you to push the post to Instagram (It takes a few seconds, but you do have to do it manually).
I also use a few recipes from IFTTT to automatically push my Instagram posts to  Twitter, Flickr, Tumblr, and Dropbox. Note than it works only one-way.
Storage
My assistant and I store and share our photos in Dropbox. It is very handy to access photos of the rentals from anywhere.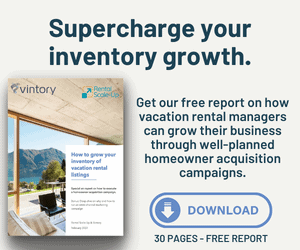 Instagram image creation
We have created templates in Canva to save time. For instance, we have a template with our logo, so that each time we create a cool new photo in Canva, the villa logo is automatically added. Similarly, we have a template for the travel quotes that we publish.
Canva is not available as an app. As a fallback tool, we use a very nice app called Wordswag. Very handy on the go.
Geo-targeting
To find interesting Instagram users in our area, we use Groundsignal.
Analytics
We use Iconosquare to measure engagement, see what posts are working, find our best fans.
Do you use other tools? Please let me know in the comment section below.