Like many short term rentals around the world, we were locked down in my Seazen rental in Melbourne. How could we

get

ready and spring back to life when the lockdown was lifted?

I tried my newsletter to past guests to keep in touch, and the results were amazing. Here is the story.

I decided I'd send my usual monthly newsletter to past guests, and really engage before the lockdown lifted. I'd make an offer, foreshadow the opening of my rental and somehow ask them to connect for updates.

The offer
I knew many renters had been burned elsewhere getting deposits back, and had hassles with the OTA helpdesks, so I'd make it risk free and special for them: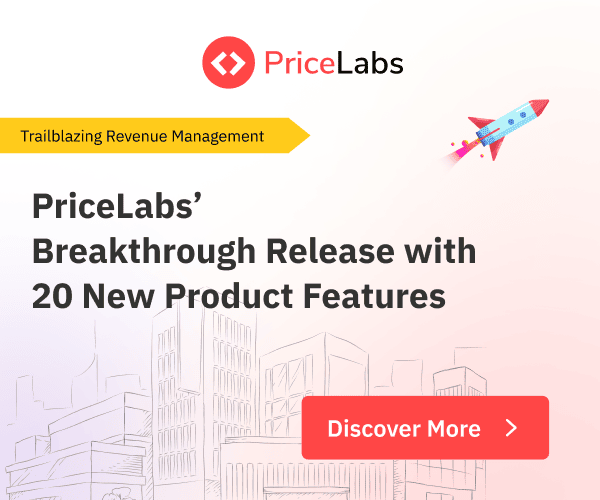 Preference for past guests
No deposit, pay after you arrive
Special cleaning – plus a modest cleaning fee
Full refund any time if government policy changed after arrival
Join an update hotlist to be first to know when we open
Newsletter response
Normally I get a few people letting me know how much they like the newsletter, and a couple wanting to take up the current offer, while it also builds up a bank of engaged past guests who inevitably book sometime later.
In the first hour after sending the newsletter, 14 signed up to the hotlist. Wow! Then over the next few days more and more. One week on, and I had 41 on my update hotlist, keen to come and keen to book when they are ready! A truly amazing response!
Part of the success was the pent up frustration of lockdown for past guests, and a great Subject line. The rest was good timing, as per my intuition.
Opening and real bookings pour in
A few days after my newsletter went out, the government re-opened short term rentals. I sent an update to my new update hotlist, and 80% were opened, exceptionally high. These folks were really engaged.
The bookings rolled in. Eight bookings in five days. I was booked out for over a month. Average booking duration is about double of previous. It was a great outcome.
Looking around our area, some other places got new bookings, but no high end places that booked out so fast. This is the power of a well utilised newsletter database.
In a few days, I'll send the July Newsletter, already prepared, and I expect more bookings will roll in.
Teething problems with cleaning
My cleaning / booking company had to scramble a bit, and is insisting on a clear day after a stay so they can do extra cleaning including spray of a lot of surfaces that were previously not required. They are doing a thorough clean, which is great.
The problem was when taking new bookings initially we forgot to block out the cleaning day (OOPS!), but with goodwill from past guests, we tweaked arrival dates so everyone was happy. We also quickly adjusted the process and now bookings run smoothly.
Cleaning guidelines
The OTAs have released suggested guidelines. Airbnb is here. Homeaway also has guidelines. You may find your local tourism association has guidelines, and many have badges of accreditation.
The main thing is you have good cleaning and tell your guests. It is all about safety perception. Be seen to be making an effort and your guests will feel comfortable.
The newsletter that worked
So what was actually in the newsletter that got me back into action so quickly?
The subject line was – "Are you stir crazy yet?" (taps into frustration)
The offer of no deposit, late payment.
The invitation to join the update hotlist
There were seven snippets of local news, with some pics. (informs)
You can read a copy here. (posted on Seazen website.)
Sign up free
If you'd like to see future Seazen newsletters, you can sign up free here.
Not a tactic
A rapid result newsletter success like this is an alluring prospect. The thing is, it is not a tactic. This is a part of my greater newsletter strategy. If I hadn't gone through the work of building and nurturing my list, this one wouldn't have achieved outstanding results.
From this we will take in excess of $10,000 over the next month, and the hotlist is still full of people who are waiting to be able to book. The power of a well nurtured newsletter.
Having said that, I suggest a quick and simple email to your past guests now is likely to be a big help for you getting bookings when you open.
Sign up to the free Holiday Rental Mastery newsletter
All my newsletters use Mailchimp, free version with branding. For free indusrty tips like this. You can sign up to the Holiday Rental Mastery newsletter here.
To read about how to write newsletters and how our rentals have run at 80-90% for 20 years read my book Vacation Rental Mastery.
Hear me interviewed.
One of our industry thought leaders Thibault Masson interviewed me for his outstanding virtual conference "SE Asia Oceania Live conference". You can hear it here as I explain our strategy for reopening. We are the sixth video.