This article is part of our Rental Scale-Up vacation rental management conference series. This is an extract from our May 2020 conference: "How villa and holiday rental managers are navigating the COVID-19 crisis in Southeast Asia and Oceania."
Vacation Rental Management Conference: Trip101's Kei Shibata
Kei is the co-founder of Venture Republic and has been serving as CEO since foundation. The company runs a group of online travel brands across Asia, including LINE Travel jp, Allstay and Trip101. Kei is a prominent figure in Asia's travel industry; not only is he an active angel investor in travel tech, he is also a co-founder of WIT Japan & North Asia, the largest conference in North Asia on tech and travel. Kei received a BA of Laws from Keio University and an MBA from Harvard Business School. An avid coffee drinker, Kei swears by Nozy's – one of Tokyo's famous roasters – coffee-drip bags for his daily caffeine fix, especially during his constant travels.
Vacation Rental Management Conference: Video From The 2020 Southeast Asia & Oceania Conference
Kei has been involved in the travel industry for the last 20 years, including starting Trip101 about 5 years ago.
Content is very important to Trip101 because travelers have a lot of questions that the standard meta-search site cannot answer.
He started networking with around 700 travel influencers, writers, and experts around the world.
For example, the company might offer an article about the top 5 places to stay around the Miami Convention Center to address a specific need for advice on where to stay in this area.
The biggest surprise for Kei over the last few months is that the average length of stay has increased – from an average of around 4 nights per booking to over 6 nights per booking.

The total number of bookings dropped significantly, hitting the lowest point at the beginning of April, and increasing steadily since then.

All booking channels – local and global – are trying to maximize the demand for domestic travel.
Kei is optimistic about the future of apps within the travel space, especially "superapps" like Line, WeChat, and Whatsapp that provide a lot of functionality to the user. During the pandemic, people are spending more and more time on their phones. These apps are also more popular than Western social media apps like Facebook and Instagram.

Hundreds of thousands of room nights are booked via WeChat/Line every day.

The booking process on an app like Line is very different from a web platform. Travelers receive push notifications, and the rate of booking conversion after receiving a push notification is very high.
Line also offers a loyalty program, in which travelers can earn Line Points.
Vacation Rental Management Conference: Full Conversation Between Jing Cho Yang And Thibault Masson
Thibault:
Dear RentalScaleUp members. Thank you for joining us. Now I'm with Kei Shibata, as you may know, is actually someone very, very connected in the travel industry all over the world, of course, specifically in Asia and he's the cofounder of Trip101 which has a lot to do with our holiday rental industry. And we'll be talking about that, about the data they've seen, the trends. That's very interesting. But Kei also bring to our discussion today is other, the other part of his career basically, he's also the CEO and co-founder of Line Travel JP. No, thank you so much among other, a lot of things. So I think first of thank you so much for being here and how are you?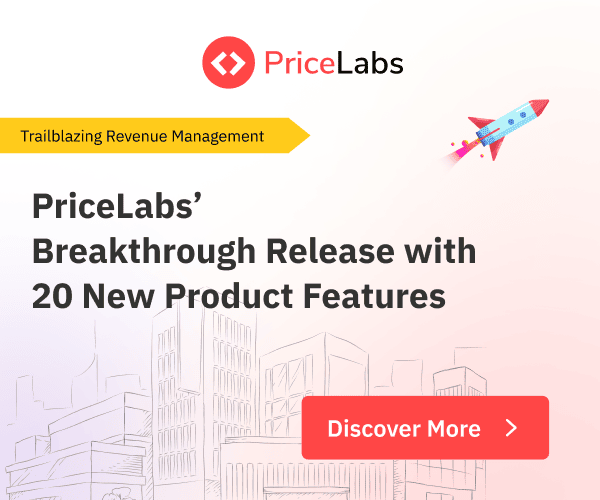 Kei:
I'm good. You know, it's it's a past 9 PM and after I have a, a couple of scotch whiskey. So I'm ready to go now and I happy to be here.
Thibault:
Yeah, thank you so much for making it. As you know, the conference is for people who are into holiday rentals or vacation rentals depending where you are in the world. And what's been interesting, of course, I'd like first to go over your, your background, what you've done, because obviously we'll be talking about vacation rentals, but you, you have touched so much more in the travel industry. Can you give us a quick, quick background story about yourself?
Kei:
Yeah, well, I mean I have a long history of the park of about you know, I don't want to spend a whole lot of time, so there wasn't a, you guys can know is actually as I'm a, I'm not a young guy, so it's, I've been in an industry for the last almost 20 years. So I started my my travel business back in 2001 in Japan and the about the five years ago. So we started the 2.1 and the but Hmm. Over the course of the last two decades. So I've been in online travel industry in depth. So so I can talk a lot about a lot of things about the history of online travel, particularly in, in Asia, APAC. But also, I am actually excited to talk about the the space vacation rentals or what a war because you know, our Trip101 is actually basically has a footprint in the in the 200 different countries. For driving the bookings about the private private accommodation and vacation rentals.
Thibault:
Yeah. So let, let, let, let's start with that with Trip101. So obviously it's a company based in, in I would say Singapore. And but as you said, the footprint is global, right? You and you, one of the biggest partner I guess, of websites like Airbnb or HomeAway or all these websites. So maybe, and can you explain maybe what you, what you guys are doing this mix of content, travel, educations and booking?
Kei:
Sure. So we, we believe in content because, you know, the
Kei:
It's a, it's a pretty ironic because, you know, when we actually started our business way back in 2001, you know, and then we are still doing, which is actually the metasearch. It's like a Trivago, Kayak. This business is actually great, but at the same time, I think there are so many, you know demands by the users or questions or demands by the users, which are not able to be answers effectively by those search engines. Because, you know, the you know, the words is all about long tail now and there's so many different questions, so many different, you know interests alone. Travel, travel is so diverse, right? So when we actually started learning our metasearch businesses, I mean, we, we, we actually ask ourselves, Hey, there are so many other things we are not able to answer. Why not actually getting into the content space. Then the next things we did was actually we started networking. Mmm. The experts of a travel, like a travel bloggers, content creators, writers, whatever you want to call, you know, those people, you know, or that she knows about travel, want to talk about travel, wanted to write about travel. And so,
Kei:
So today I think, so we, we've been able to network about the 700 of those people around the world.
Thibault:
Nice.
Kei:
And together with them, we basically publish hundreds of hundreds of articles every month to address the different needs by the users such as like, Oh, he's the the most romantic you know how sports in Amsterdam with a couple for the, for the for the couple, you know, for the Hanaman, whatever it is. So the so this is how we actually approach to, aggregate our demands, and then also to answer the specific questions by the by that tribe.
Thibault:
And none of this content also, of course, helps travelers discover villas or vacation rentals into the format. Right? So the, and not just about hotels, but way more than that. So what's the link there that you were able to create between a content about a holiday rentals and let's say Airbnb, Vrbo, ho ho how did that work for the user?
Kei:
Oh, well, so we were very excited about this space, first of all, because you know there's so many benefits that it is still unknown for many travelers. Right. And one example is actually the so Mmm. I, myself was actually make a last minute decision to go to Miami for some conferences. So, right. Which is not happening now, but I, you know what used to happen, right. And in the end, but since it's the last minute, I was not able to actually book the hotels. The official hotel is already sold out, but I want to actually stay somewhere near the convention center. Right. Then you know, if I, if I'm able to find the article by us like, Oh, he's the top five you know, the vacation rentals, or Airbnb within a walking distance to the Miami convention center. This is a spot on, right. So, you know, this is the one example. So we actually kind of the future, all the different selection of the vacation rentals by the different specific needs. You know, the by the the, by the users. Maybe if someone actually want to find the the great villa in a specific location, but they wanted to actually, they want to have, I got the nicer swimming pool
Kei:
With a butler service, you know, so everyone actually has a different right requirements, preferences. So we definitely like to actually address that needs by Generating a lot of different articles with you know based on, based on those specific needs. So,
Thibault:
So it's, so it's a great treasure trove of data, I guess underneath this because with so much traffic coming from a guest Australia, the US, Canada, the English speaking countries in the world, or even evolve where there's even English as a very strong second language, you probably see a lot of patterns already. Right. And I'm curious to see too, I know probably you have some data on how, let's say the COVID-19 crisis effected the traffic on your website or, or what would people were booking? Actually could you tell us more about this.
Kei:
Sure. You know first of all, there's a, there's a, there's a whole pandemic that she has really are gone up and down as far as during the course of the last month, you know two, three months or so. So every week changing something that, you know, every week, you know, we see, we saw some, some different things happening. And but the, the biggest surprise we saw was, I think it's from.. along the early March we started seeing, Mmm. The the number of the nights per booking of the vacation rentals actually has gone up very sharply which is actually, it's it's amazing because, you know, Mmm. Mmm. Mmm. We haven't really expected, first of all, we haven't really expected that, you know, we saw that the every segment or every vertical in travel know, just going to permit. Right. But you know, as soon as you know, the a lot of company, actually a lot of countries or countries actually about the getting the lockdown or say my lockdown, whatever it is, and then a lot of users actually moved very quickly. So I can probably show you some of the data. Yo, can you see? Yeah, perfect. So in a middle you can see, you can see March 9, 2020, right.
Kei:
So from, from that point on this average number of nights per booking showed up and then, which is about to, which was, which actually got to the almost like seven nights. Hmm. So, so this is a first big thing happen, which is, which is, which was a very unexpected first of all, right? And then the, we we, we reasonably assume that the that demand is actually primary for self-ground team. People wanted to actually stay away from big cities, they want to probably stay, you know, in a, in a, in a local rural outside of town the of the countries, you know, they want to stay there with a family or whatever. And then but at the same time, I think the number of booking has gone down. Right. You can see.
Kei:
Yep. And then it actually hit the bottom, allowing the early April and then after that, I think it's, it's amazing to see. I could, I would say the recovery, this is a recovery. We already started seeing our recovery. I think people never talk about recovery in travel anywhere in a world. Right. But I can see this is a, this is a clearly recovery because, you know, this is actually the very updated data by the way. So we are very lucky to be able to talk about the the latest, latest, latest trend. So Mmm. As of last week, which is the May 20th or something, we've seen the number of, not only the number of a total on a, sorry, not only a total number of nights book, but also number of bookings of is actually it hit the all time high because, you know, Mmm. And on the January 27th, which is actually, that was actually our all time high in our history.
Thibault:
Hmm.
Kei:
Because, you know, we are, we are, we are a little bit new to the industry. So we kept growing nonstop over the time. So I still remember in the back in the January, we actually celebrated it. Oh, well yeah, we went to the we went to like high members, but I last week actually we just sorted him, you know, it broke that record.
Thibault:
Yeah. So it's a combination of, of average number of nights per booking still being high and this number of total bookings coming back that you're seeing. Right. So it's also interesting as you said, right, like the, you are showing us the recovery, at least Trip101 is able to capture that. Which is very a Testament, I guess. So to the ability of Trip101 of being here when people are looking for options.
Kei:
Exactly. So, and then, so what really amazed me was the not just you know the long-stay quarantine purposes, but also the regular stays, you know like a weekend stay, whatever it is. I bet Airbnb or you know, the Vrbo, HomeAway, whatever has already started happening all over the world, especially in North America. And a little bit in Europe and then the a little bit in Asia. So we we're trying to figure out the actual numbers by the regions. But the one thing we know clearly is actually it's this whole trend is actually led by the North America.
Thibault:
Hmm. And, and that would, I would, I would guess here Kei I really speaking on w, you know, depending on, on you experienced, but of course, I guess 3.1 data here has a lot to do with suppliers or actors like Airbnb or VRBO, right. So book nights, what we hear as well a lot is that a lot of people in their own markets will be domestic, will be traveling domestically and may be using local players. And I'm thinking about, Oh, Southeast Asia, I'm thinking Traveloca or even Agoda
Thibault:
Right. so with your background, so you know this place pretty well, you may or you may own a few of them even or be part of some. So what's your, what's your take on that? You do believe that when it comes to domestic travel, people may switch to serve domestic players believing that maybe there's going to be more supply. I know in Japan there's gonna be more supply of Japanese player rather than on the Airbnb or VRBO for example. And are there people, maybe players that are more geared towards, I say holiday rentals and others? What's your view here?
Kei:
Yeah, that's an interesting question. So they, because you know, we are still trying to figure out on that aspect, but the one thing I know is actually the the more regional player, the more regional players actually is getting into this space.
Kei:
Right? Agoda is one example I'll go to is actually part of the Booking Holdings and then, you know, you're feeling it was a booking.com and booking.com is, is known to, to push the private accommodation area over the you know, last few years. Right. And then the sister brand, Agoda has clearly saw the opportunity, has seen the opportunity and then they've been trying to embrace this segment as much as possible. So so we've been working with Agoda to, but not in a, in a massive scale like the way we actually work with the Booking or Airbnb or, you know, the HomeAway, VRBO or so, but you know, we, we, we, we, we, our salary actually very excited with the upside that Agoda is actually bringing it in, in the, in the regions, especially in Asia.
Kei:
Right. And but the, some of the, even more local players like a Traveloca you mentioned. So typically they're being focusing on domestic market and then, but when you, when you think about Indonesian people, so they are still by far are into the you know yeah, the style of travel. Mmm. Like, you know, they'd actually stay in a regular old house. So I think it's the demand for the vacation rentals for those like a regular Indonesian consumers. Okay. It is not really it cultivated web, but I'm, I'm pretty sure over the time, I think in our next stop, you know, 5 or 10 years I think is that Traveloca will definitely, you know, take up this at this segment more seriously. And then so as, as a like a local prayers for example in South Korea, you know, there are the bunch of local OTA is in Japan also.
Kei:
They are everywhere, right? Every in Asia. Asia is so fragmented and it was a lots of local players and those local players are, would definitely identify the opportunity in this segment and then they are taken up. But right now, right now the market size is actually pretty limited. Hmm. For domestic travel. But one thing I feel quite positive is actually because of this pandemic, which actually kind of a wake up call for the, a lot about domestic travelers. Mmm. They are now they are more used to work from home. For example, right now they can actually take a longer vacations. Now they feel more comfortable actually going to stay at the vacation rental as a family, you know, not at the hotels actually they go to the the buffet for breakfast. Hmm. Right. Yeah. So I think it's the you know, it is the, that you know, the changing behaviors by the local, you know, travel is definitely going to happen.
Kei:
And then the private accommodations vacation rentals will definitely going to fit well. So I think it's the, this is kind of a wake up call for Asia and a domestic travel in a region.
Thibault:
Very interesting. I know that's part of our conversation. I have questions about, you know, around super apps obviously Line with which you are associated is one of those apps known as WeChat for example, of course in China. So when it comes to the, say travel travel has been a very big in the kind of a application or mini app services that they provide. How do you think that's going to play again? Is, is it's a, even for do this kind of accommodation types now even if I understand you, but maybe the short term rental site can still expense, but how big do you think is, is going to be the role of, of, of super apps here in this recovery?
Thibault:
Is there like advantages for super apps and the recovery or because.
Kei:
I'm a super positive or is there was the future super apps in travel space? Especially, you know, the distribution side. So the so there's the, there's the, there are some data's already available in a world, you know, during the lockdown, you know, how much of time they would people actually spend online first of all and then how much time they spent on a mobile phone. You know, the smartphones clearly the Line is actually the winner or that Wechat or the, or the Grab or the Facebook messenger or WhatsApp, whatever you want to call. Right. Those apps actually has a lot of frequency they provide to the users. There are winners. Hmm. So the people actually spend the more times on a, on a door's a, you know, addictive mobile app.
Kei:
And, and in particular in Asia, I think those are, you know, those amongst the app is, is even more ambitious than Facebook or, you know, whatever the Instagram or whatever the app, you actually, you see super popular in a Western countries, right? So that's the reason why the WeChat is actually into every single vertical ingredient travel. And yeah about a year ago when I actually, takl with my Chinese friend in, in a, in a travel space here. What he actually told me, it was you know was a the mind roaming. He was saying to me every day on a weekend platform, 120,000 loom night, it's been booked.
Kei:
And the an a hundred thousand flight bookings is it happening every day, which is growing, right? Nonstop. And so that's what's happening in China. And China is supposed to be the the hitting, hitting, hitting the car, right. And, you know, the whole carbs. And then the line, of course, you know, it'd be the criteria. So the example of the, of the WeChat in China. So that's the reason why they actually came to us. Hey, so we want to start the travel business, but you know, we want to partner with a specialist like you guys. And then basically that was happened two years ago and then the a in the last two years, you know, we've started seeing, we've been basically seeing like a massive spike in transaction every month. You know, we just send the push notification to the users. Now we have our 22M followers what we call Line friends, on our account. Wow. And then we basically send the push notification to those people every day and you know, and within a half, within, within a half an hour after we actually send a push notification, 90% of the transaction happened. [inaudible]
Kei:
It's a very different animal comparing to the web. The web is actually all about poor marketing, right? You know, you, you actually, you basically do the elder search, engine marketing, whatever it is. And then, you know, you try to actually capture all the demands, all the different sources. But the Line app is actually just a one single marketing practice, which is actually send a push notification. So it's a very exciting and, and also the it actually fits so well in accommodation in general. And they we already started working with Airbnb very closely, for Line platform too. Oh yeah. And the one of the one of the big damages that we have on Line app only also on the web is actually, so Line is also well known for the loyalty programs.
Kei:
So they, they run the program called Line points. Hmm. So in the application in travel, what we do, an example of the Airbnb is, so we actually send a push notification to those 22 million people saying, okay, if you want to book the Airbnb you can actually are, you know, 5% of the Line points of the transaction amount that you actually make. But this is a limited, limited time only you know, effective until tomorrow. And a boom, you know, like a lot of people was actually just there, you know, book because you know, they, they, they cannot actually get this benefit if they actually go to the Airbnb website directory. Yeah. Right. So, yeah, so this is the, one of the examples was about the many things that are happening in Asia, right. And allowing the, those are, those are super apps.
Kei:
So you definitely want to be actually keep monitoring, you know, if you want it to actually see what's happening in a word especially after pandemic because you know, the games or the, you know, the lobby box are using a lot of those apps in the pandemic.
Thibault:
So, so that's, that's super insightful things you'll be able to talk about. Of course Trip101 for holiday rentals, we've covered domestic and regional, whether they are well positioned or not, right with the right supply to capture maybe a growing demand for holiday rental. So we talked as well about how actually some players like Airbnb are already present, of course, and active in, in in super apps where, but where the super app is not just a, a medium, right. It's actually very active itself in promoted promoting travel or vacation rentals here. A super
Thibault:
Insightful, and if people want to maybe know more about you or reach out to you, what's the best way to connect?
Kei:
Well, I, I'm, I'm very open to the to be connected on any social media, you know, LinkedIn on Facebook whatever it is. So I can probably put up some some some of the files here. So hang on one second.
Thibault:
You guys did ended up to be online, right? To connect with you.
Kei:
Okay. let's do this. There we go.
Thibault:
Nice.
Kei:
Okay. So yep.
Thibault:
Alrighty. Perfect. Linkedin, Twitter, Facebook, Instagram, and of course Line. Oh yeah, we would need a QR code, but okay, perfect. That's someone who's organized once again. Thanks a lot. Thanks for your time. Appreciate that. And an evening. And well I hope we'll connect with you and I hope to meet you in person at one of your conferences then.
Kei:
Oh, a lot to do that. So when you, when you have a chance to come to Asia, so you know, let me know. And then also our, our event is actually is going to be happen in, in November. So hopefully, you know, everything's going to be fine. You can probably come visit us in Tokyo and then we'll, we'll catch up then.
Thibault:
Sounds good. Thanks for that. And you take care.