Attending short-term rental industry conferences in 2023 is an important step for vacation rental owners and property managers hoping to be up to date on industry trends and best practices, no matter the size of their business.
Learn from the best and discover what your peers are doing for success
These conferences are great opportunities to hear expert opinions and learn the best practices from both short-term rental industry veterans and innovative newcomers. Networking with other short-term rental professionals is another invaluable benefit of attending short-term rental industry conferences, as attendees can connect with potential partners, renters, or investors from around the world. The contacts you make at these conferences can be invaluable resources for future growth, even after the conference has ended.
Access exclusive data and insights put together by industry professionals
Additionally, attending short-term rental industry conferences allows vacation rental owners and property managers to stay ahead of their competition—and ensure their short-term rentals remain profitable for years to come by keeping abreast of travel trends and predictions, such as Airbnb's 2023 outlook for instance.
However, finding the right short-term rental conferences or 2023 Airbnb seminars is no easy feat, and looking for the right conferences to attend can be time-consuming, and time is a commodity already in a shortfall for vacation rental managers. This is why we, at Rental Scale-Up, maintain a record of all upcoming vacation rental conferences in our events directory. In it, you will find a list of Airbnb seminars and conferences that cover everything from 2023 Airbnb trends and outlook, along with other big booking platforms, workshops on varied aspects of running a vacation rental business, to the best short-term rental markets in 2023.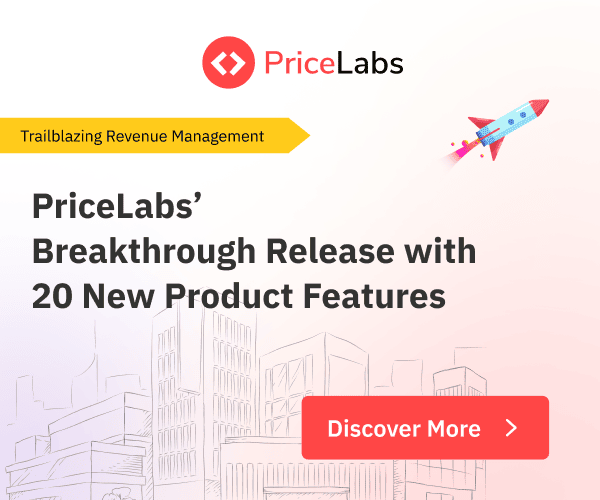 Below, you will find our top picks for 2023 short-term rental conferences you need to attend this year across various markets, in chronological order. To find more details about any event listed here, simply click on the event name in the title to visit a page with all pertinent info such as venue, program, and registration links:
2023 Short-Term Rental Conferences we recommend in the United States
For North American short-term rental managers and hosts, attending short-term rental conferences in the United States can be a real game changer. In 2023, there will be numerous short-term rental conferences targeted at vacation rental hosts, property managers, and other short-term rental industry professionals. These conferences are tailored to provide insight into the best practices for short-term rentals, upcoming trends, industry news, collective action plans, and opportunities for collaboration. From developing effective business models to mastering marketing techniques and building stronger communities with colleagues around the world — attending one of these key conferences in 2023 is sure to bring immense value to any North American short-term rental manager or host.
VRMA Spring Forum 2023
When: March 6-7, 2023
Where: Kansas City, Missouri
Streamline Summit 2023
When: September 6-8, 2023
Where: To be disclosed
2023 Short-Term Rental Conferences we recommend in Europe
Attendance at short-term rental conferences in Europe is an excellent way to understand markets in your region better and educate oneself on the skills required to excel in running a profitable short-term rental. In addition to gaining industry insight and important knowledge, short-term rental conferences can also be used as a platform for networking with top professionals.
RECHARGE 2023
When: January 23-24, 2023
Where: Lisbon, Portugal
VITUR Summit 2023
When: May 10-12, 2023
Where: Malaga, Spain
Click here to read our article on a panel moderated by Rental Scale-Uo Editor Uvika Wahi at VITUR Summit 2022 on How to Build A Sustainable Lifestyle Brand featuring panelists
Short Stay Summit 2023
When: April 27, 2023
Where: London, United Kingdom
The Big Boostly Bash
When: 14 November 2023
Where: York Racecourse, United Kingdom
2023 Short-Term Rental Conferences we recommend in the LATAM, EMEA, and APAC regions
While a massive percentage of vacation rental conferences tend to take place in the United States and in Europe, recently other markets have also witnessed a growth in dedicated events. This is great news for local operators, of course, as it gives them a chance to find resources focused on their region and expand their professional network.
GuestyVal 2023
When: May 8-10, 2023
Where: Tel Aviv, Israel
Maximum Occupancy
When: June 26-28, 2022
Where: Auckland, New Zealand
No Vacancy
When: August 31-September 1, 2023
Where: Sydney, Australia
Virtual 2023 Short-Term Rental Conferences we recommend
If you are a property manager or short-term rental host not quite prepared to invest financially in attending a physical property management conference, here are online alternatives to ensure you can stay on top of 2023 vacation rental trends and best practices.
Unlock 2023 Growth Potential: Discovering Local Market Changes and Comparing Them to Industry Trends
When: January 10, 2023, 11:30 AM EST/5:30 PM CET
Rental Scale-Up's Monthly Industry News Round-Up with Thibault Masson
When: Last week of each month
To receive updates regarding each event, subscribe to our newsletter here.