While the US vacation rental market began booming as soon as the summer of 2020, the European market only started surging in the summer of 2021. Yet, the Asia-Pacific market was still down in 2021 and is still lagging in 2022, as confirmed by Airbnb's Q2 booking numbers. In this huge region, we can zoom in on three very different recovery stories: Until March 2022, Bali, Thailand, and Sri Lanka were starting to recover. Since then, the destiny of these three markets has significantly diverged.
For instance, data provided by Villa Finder, a leading villa rental company in APAC, shows that new requests for villa bookings in Bali were up +31% in June 2022 compared with 2019, while they were still lagging at -28% in Thailand and reached an abysmal -85% in Sri Lanka. Political upheavals, travel restrictions, and COVID-19 quarantine rules explain part of the differences among these markets.
2022 villa booking trends in Asia-Pacific
According to Villa Finder, Indonesia has recovered above 2019 levels, while Thailand and Sri Lanka are still lagging behind. This is due to remaining travel restrictions in Thailand as well as the unrest in Sri Lanka.
Using Villa Finder's data, we plotted the number of new requests for villa bookings recorded by the company in a specific month. The graph below shows the difference in percentage between the numbers recorded in 2022, compared with the same months in 2019, before the COVID-19 pandemic.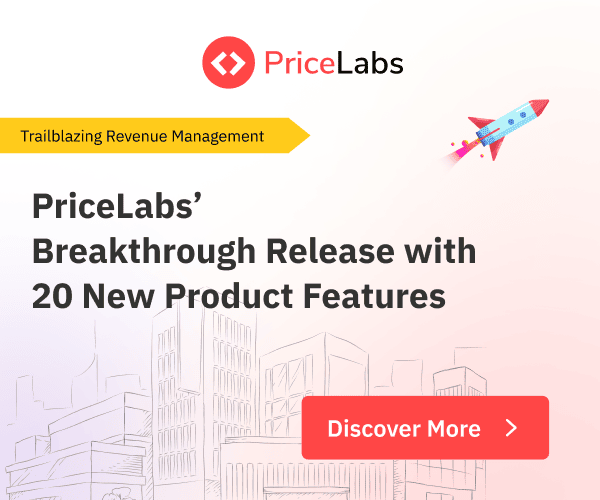 You can see that Thailand, Bali, and Sri Lanka started recovering in the first quarter of 2022. Yet, in March, the three markets were at -50% in terms of villa booking requests compared with 2019.
Political shocks in Sri Lanka and cumbersome travel restrictions in Thailand hampered the recovery if the markets. Meanwhile, by April 2022, Bali was starting to beat 2019 numbers. For instance, in June 2022, Villa Finder received +31% more requests for villa bookings than in June 2019.
Entry into Thailand was made much easier on July 1, yet it was a bit late to save the season.
Bali villa booking request trends
The return of international travelers to Bali, especially from Australia, the number one source market after the dramatic drop in Chinese travelers, has been a stop-and-go story. Local Bali villa agents thought it would come in January 2022, but things only started improving in March 2022, and much more clarity was given in May 2022. Villa booking requests bounced back. Some restrictions are still in place, but travelers from 75 countries can visit the island of Bali again.
Yet, the rebound may be threatened as Australia and New Zealand want to prevent foot and mouth disease from arriving from Indonesia.
Villa stays are heavily dependent on the regulations of the local authorities. The number of requests for Bali villas increased significantly after the Indonesian government loosened travel restrictions, as you can see in the graph below:
Thailand villa booking request trends
Visitors to Thailand no longer need the cumbersome, hard-to-get "Thailand Pass" in order to enter the country. It was a big hindrance to travel recovery. Starting on May 1, visitors were required by law to submit proof that they had been vaccinated against Covid-19 and provided with medical insurance before departure. When the Thai government scrapped the Thailand Pass on July 1, travel immediately bounced back (travelers need only show one Covid-related document to enter — either a Covid-19 vaccination certificate or a negative PCR or professionally administered antigen test). Yet, it was too late to capture villa bookings from European travelers, who usually make up a lot of the demand for vacation rentals in July and August.
Sri Lanka villa booking request trends
The ongoing political crisis in Sri Lanka is a result of President Gotabaya Rajapaksa and the Parliament's power struggle. The public has been demonstrating against his administration due to an economic downturn that he was unable to fix with obvious unsuitable solutions like economic stimulus packages or tax hikes on luxury items such as alcohol sales.
(Source: Villa Finder)
Travel businesses in APAC are dependent on each country's restrictions.
Singapore is the regional hub for airline travel in APAC. The number of flights recorded in Singapore shows both the strength of the outbound travel from Singaporeans themselves, as well as movements from international travelers connecting at the Singapore airport to another destination in the region.
As the Omicron wave passed and restrictions loosened, more people were booking flights from or through Singapore. Yet, the impact of persistent travel reactions in some countries can be clearly seen in the evolution of the number of flights compared with the same period in 2019:
To Australia: +143.5%
To Thailand: +119.9%
To Malaysia: +99.3%
To Indonesia: +72.1%
To India: +58%
To Vietnam: +32.9%
For destinations that still have strict border restrictions, the number of flight bookings is still very low:
To China: -94.7%
To Taiwan: -91.3%
To Hong Kong: -47.8%
Travellers are ready to spend more and staying longer
Villa Finder's data saw an increase of 15.05% in the average booking value in APAC destinations. The average length of stay has increased by 26.65% from 2019 to 2022.
Based on data from Villa Finder, the average booking value in APAC destinations is up 15.05%. The length of stay (LOS) has also increased by 26.65% from 2019 to 2022 – which means travelers are staying longer.
Types of Trips Travellers Are Looking for in APAC
According to Villa Finder's research, here are the most popular types of travel in 2022.
Multi-generation Family Trips
People want to travel with their loved ones more than ever before. With post-pandemic fears lingering and an extended period of isolation, many people are looking for ways they can connect and make up lost time or celebrate a milestone like birthday parties while on the road. Zicasso reported that group bookings increased by 57%.
(source)
Luxury, Relaxation, Unique Experiences
The most popular type of trip for travelers is looking to escape and unwind. Luxury, relaxation hotels/resorts were chosen by over 41% of respondents on Skyscanner's Horizon survey, while bucket list destinations came in second at 37%. City breaks, including cocktails or shopping trips, also attracted high numbers, making up 33% of wellness travel expenses.
Wellness Trips
Wellness trips are on the rise! The Global Wellness Institute projected that this market would grow by 10% per year, reaching $7 trillion in 2025 (source). After recent events like pandemics and tragedies, they have become more important than ever before – so much so people prioritize them when it comes down what kind of travel you want to do or where your priorities lie. There is also an additional group called "secondary travelers" who participate in health-related activities while traveling for leisure or business purposes; these folks account for 86 percent of wellness tourism expenditures.  
For more information on the APAC villa market, you can contact the Villa Finder team.