Madly Schenin-King is a female entrepreneur who's managed to build Welcome à la Maison, the biggest short-term rental industry event in the French-speaking Caribbean region. She's created a unique place where international companies such as Airbnb and Expedia join local pool constructors and tour operators to educate and serve hosts in Guadeloupe and Martinique. We sat down with Madly to talk about how Airbnb has acted as a catalyst for the drastic changes in supply numbers and diversity over the last five years. She shared with us which booking channels are the most effective in markets such as Guadeloupe and Martinique and why marketing to American and Canadian travelers is now key to the success of these French islands.
How a young entrepreneur built a thriving vacation rental conference on two Caribbean islands
Madly Schenin-King conceived and launched the first Welcome à la Maison vacation rental conference took place in 2017. At the time, no such event was taking place in either Martinique or Guadeloupe, despite a booming vacation market. The islands had always offered the chance to travelers to live with locals, usually by renting the ground floor of their houses. Now, the market was switching to independently built short-term rentals and villas, with prices varying widely from $50 to $1,000 per night. More than 40% of travelers to Martinique stay at a vacation rental.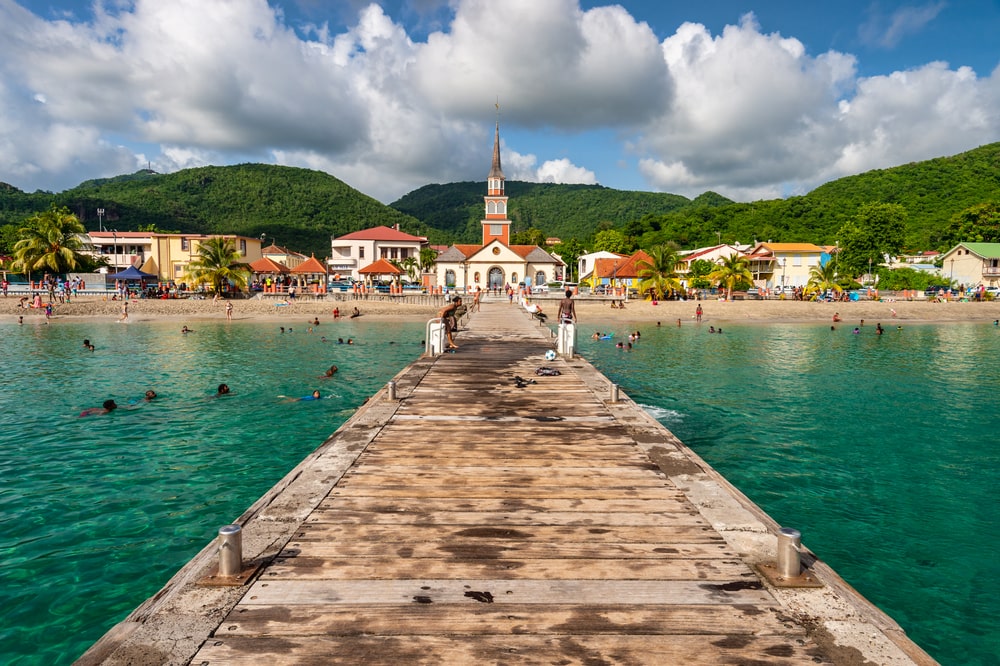 Madly noticed that many hosts were struggling to find basic information, such as how to create a great listing and on which vacation rental sites to list. In 2017, as a young entrepreneur, she took a lot of risks to launch her first event. Yet, she dared and asked Airbnb to be part of it, which attracted a lot of attendees. Since then, Booking.com and Expedia have also attended Welcome à la Maison. Today, local Martinique and Guadeloupe actors know the event and are easily convinced to participate.
Over the years, the conference program has grown richer. For instance, there is a track for beginners and another one for seasoned hosts. The number of exhibitors has gone from 8 to 35, which range from real estate agents to lawyers, pool constructors to private chefs. Alongside the Martinique event, Madly has also launched a similar conference in Guadeloupe. In 2019, Madly added an award ceremony to the event, called "Les Trophées de la location saisonnière".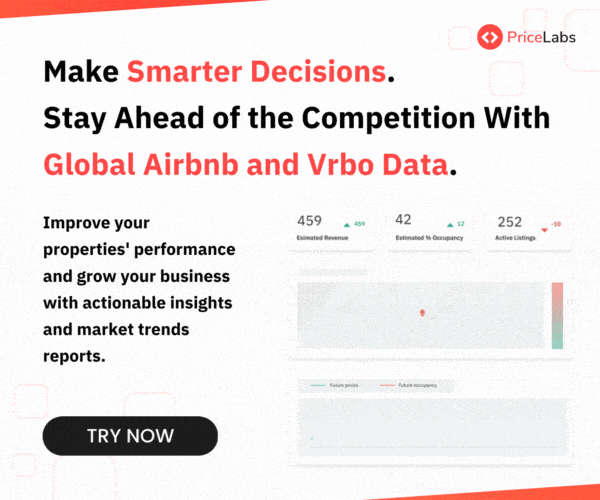 A few words the Guadeloupe and Martinique vacation rental markets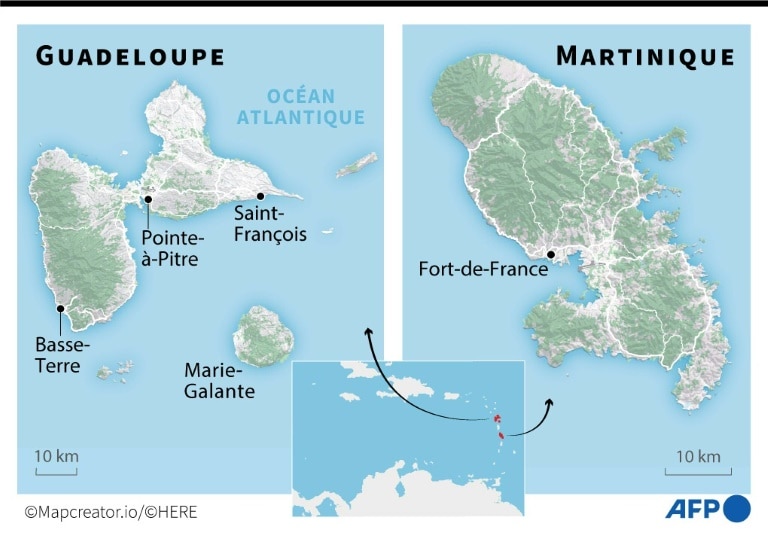 Guadeloupe and Martinique are two distinct French islands, located respectively north and south of Dominica, the southern Caribbean Sea. They are part of the Lesser Antilles / Winward Both islands are integral parts of the French Republic and are also Outermost Regions of the European Union. The local currency is the euro. Guadeloupe and Martinique are lush and green, and surrounded by beautiful sandy beaches.
Guadeloupe and Martinique vacation rental market: Supply side
In 2019, Martinique counted around 3,000 vacation rentals. In 2022, there are about 3,5000 to 4,000 properties are on the market. According to Madly, the overall quality of supply has gone up over the last years because of the rising demand for vacation rentals and new types of properties have been built:
In more locations, from beachfront places to secluded villages in the mountains
Better designed houses created by more qualified architects
More services, from private chefs to property management companies.
In Martinique and Guadeloupe, hosts can be divided into three categories:
The large group is made of local people seizing the vacation rental boom
People freshly arrived from Mainland France who buy a house for themselves with an outbuilding that they can rent out to travelers.
Investors from outside of the island, for instance, from Mainland France and the Martinique and Guadeloupe diaspora living far from the islands.
Guadeloupe and Martinique vacation rental market: Demand side
History and geography explain the current makeup of tourist flows in these islands, with a mix of most European travelers and a dash of North Americans:
Martinique has been a French island since 1635. Airline connections with Europe are mostly via French airports. As a French-speaking island, the destination attracts people from France, as well as from French-speaking countries such as Belgium (e.g., Air Belgium has a direct flight to Martinique) and Switzerland.
Martinique's destination management organization has worked hard to develop the Canadian market, especially French-speaking Québec.
American Airlines, JetBlue, and Air France fly from the US to Guadeloupe. The number of US visitors to Martinique peaked in 2015 and 2016 when Norwegian Airlines briefly opened the destination to the US market.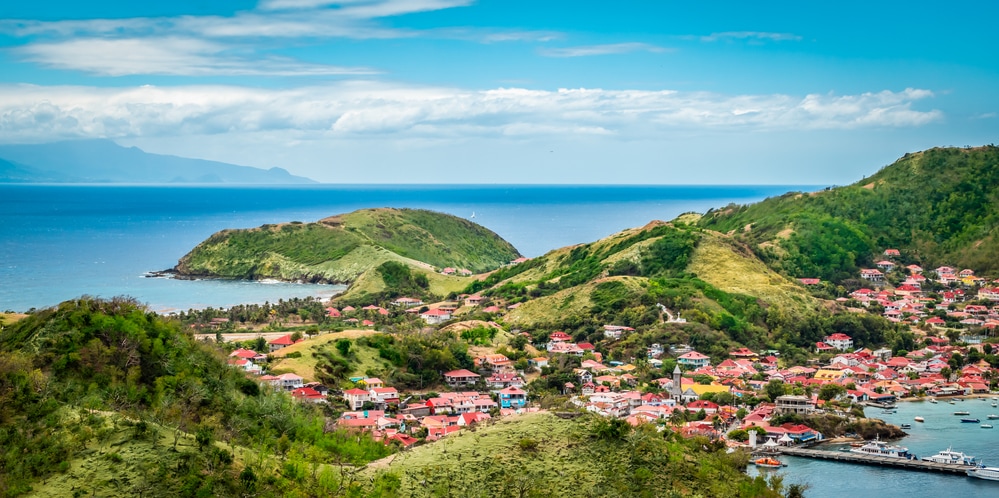 When it comes to the most powerful bookings channels in Martinique and Guadeloupe, Madly Schenin-King ranks them as follows:
OTAs, with Airbnb as number one, followed by Booking.com, Abritel (Vrbo), LeBonCoin, and Expedia
Local vacation rental management companies. In Martinique, there are three main players: Antilles Exception, Locations Vue Turquoise, and VillaVEO.
Niche booking platforms dedicated to sports, for instance, as well as online communities such as GensDeConfiance
The local tourism bureau
Facebook groups, which remain very popular
If you are interested in the Martinique and Guadeloupe vacation rental markets, go to welcomealamaison.com to know more about the events. The next conference in Martinique will take place on October 8, 2022. Guadeloupe will get its own event on November 12, 2022.