Labor shortages are hitting industries hard worldwide, but staffing concerns are especially visible in short-term rentals, an industry that in times of Covid saw exponential growth. While many other industries were brought to a halt and may have had to reduce staff, the opposite seemed to be true for vacation rentals, as interest skyrocketed among guests in the past two years.
However, staffing has always been a pressure point within the industry, just ask any seasoned vacation rental manager. It can be a challenge to find, and then retain, the right staff for various critical functions of running a vacation rental business, whether it is cleaning, maintenance, marketing, accounting, or customer support. With the growth of the industry, the lack of qualified staff has become all the more glaring.
On Thursday, July 28, 2022, at 11 am Eastern Standard Time (8 am Pacific Standard Time), Rental Scale-Up is bringing together industry experts for a FREE 1-hr-long online conference Solutions for The Top 5 Staffing Challenges Facing Short-Term Rental Businesses Today: Labor Shortages, Rising Costs, Talent War, Outsourcing, and Business Uncertainty.
Our aim is to not only provide some context for why staffing has become a bigger challenge, but also provide practical solutions you can adopt to a) fix your staffing woes in the short-term and b) optimise your personnel costs in the mid-to-longer-term. If staffing issues have cost you money and peace of mind, don't forget to attend by registering for free here.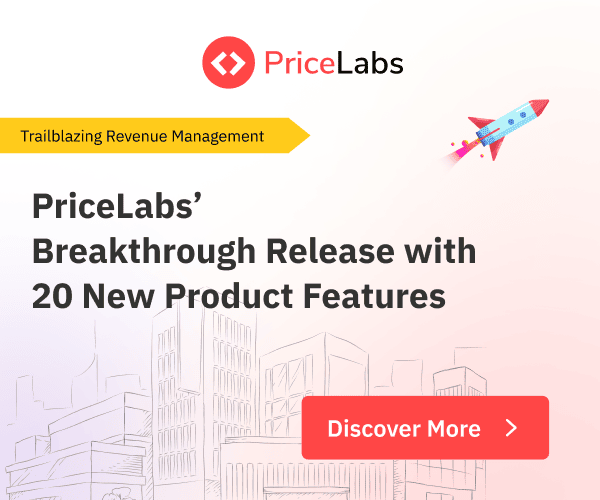 Staffing not just an issue for property managers, but also industry tech solutions providers
As new opportunities emerge with the growth of the industry, so do new requirements. Tech solutions providers are scrambling to create innovative solutions to help improve the hospitality experience with noise monitoring devices, tools to automate guest communication, revenue management solutions, and more. Just like vacation rental managers, industry vendors, too, are feeling the crunch when it comes to finding expert staff (for marketing, tech development, operations) with keen insight into the industry.
On average there are only 0.5 applications for each job offer, and with only so many qualified candidates to go around, businesses find themselves competing to attract employees from a small pool.
Is Covid-19 the only factor? Hardly!
It is easy to attribute the dearth of suitable vacation rental staff to the Covid-19 pandemic, as the industry hemorrhaged staff in the early days and then found it difficult to fill open positions, as staff trained out of the industry. However, staffing shortages in the industry pre-date the pandemic, although certainly 'the great resignation' exacerbated the issue.
New roles have opened up across the industry, and the newer the roles, the more difficult to find trained staff to fill them.
These are but just a few ways the ongoing industry-wide staffing shortage is manifesting, and that's why it is crucial to find immediate fixes as well as a restructuring of how business owners approach staffing on a broader level. We have enlisted the help of three subject matter experts who will shed further light on the causes, as well as point to solutions vacation rental managers and tech solutions providers should consider to combat staffing challenges.
Kelly Odor, Marketing Director, Bookster
With 20 years of marketing expertise in external and internal communications behind her, Kelly is well-versed in using the resources you have in your team more efficiently. A great focus of hers has been providing and sharing technology to cover tasks with fewer resources. As a vacation rental tech solutions provider, Kelly has been at the received end of the staffing challenges and will be able to share firsthand accounts of how she optimised available personnel resources, and found creative solutions to hire or train new staff.
At Bookster, Kelly works with hundreds of vacation rental property managers and has an insider's view into how staffing issues have impacted them in the past years and how they have addressed these issues.
Luke Bujarski, Co-Founder, Extenteam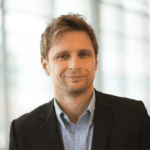 Luke co-founded Extenteam, a vacation rentals staffing company, after over 10 years in the industry. He also worked in outsourcing for over 5 years with nearshore operators in Latin America. Through Extenteam, he has helped 80+ new and existing vacation rental operators optimise their outsourcing/offshoring strategies across guest relations, marketing, bookkeeping, and other front and back of house functions to ensure they get the most value they can.
Luke is uniquely placed to outline the role outsourcing can play in your human resources strategy, in what cases can it be helpful, and how can you utilise it in a way that reduces costs while maintaining, or better yet improving, operational standards.
Steve Trover, CEO, Better Talent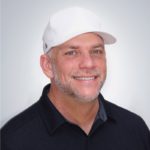 Steve is a bonafide vacation rental industry hiring veteran, with over 32 years of hiring experience behind him. He is the Founder and CEO of Better Talent, a subscription-based talent acquisition and optimisation firm catering to the short-term rental industry.
Steve will share his considerable expertise on the subject of hiring and retiring in short-term rentals to help formulate short and long-term staffing solutions that help you attract the best people and keep attrition low.
Like always, there will be time set aside towards the end of the conference to allow you to address your burning questions to our speakers. For those who are unable to attend live, a recording will be made available the next day, but make sure to register here in order to access it. We do, however, recommend attending live as it helps you unlock access to exclusive discounts to tools and resources kindly provided by our partners to help you reduce your staffing and tech costs. See you there!