Do you own a vacation rental or Airbnb? If so, you may be interested in offering "shoppable stays" to your guests. This is a great way to increase your revenue and provide a unique experience for your guests. In this article, we'll discuss what shoppable airbnbs are and how you can create one yourself. We'll also take a look at some companies that make it easy for vacation rental owners and Airbnb hosts to get sales commissions on the products they showcase at their properties. Some platforms allow you to purchase discounted designer furniture for your property to showcase their wares, which is also an interesting way to get a great-looking property with the potential to get an additional revenue stream.
Is it a crazy idea? Not according to SpacePlace, one of the platforms helping hosts make their space shippable. According to their research:
82% of guests want to learn more about products they encounter during their stays at short-term rentals.
67% of guests want to purchase a product they first used or saw during their stay.
What are "shoppable airbnbs" and why should you consider creating one yourself?
Shoppable airbnbs are vacation rentals where guests can purchase the table, bed frame, artwork, or linens they used at the property. There are a number of reasons why you should consider creating one yourself:
1. Increased Revenue: Offering shoppable stays can increase your revenue by giving guests the opportunity to purchase items they fall in love with while on vacation.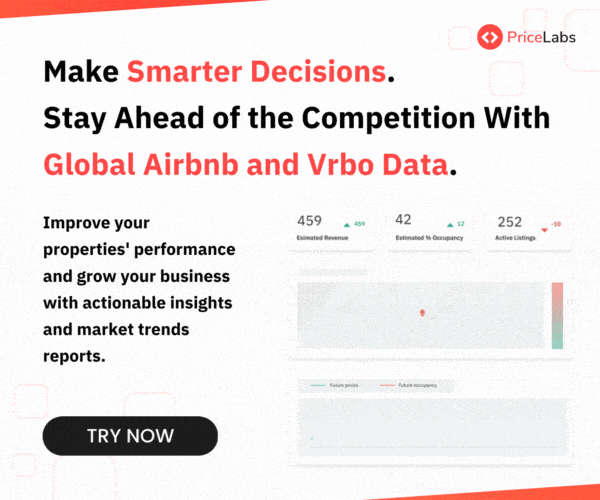 2. Exposure for Local Businesses: If you partner with local businesses to provide shoppable items, you'll be giving them valuable exposure to your guests.
3. Unique Selling Point: Not many vacation rental owners are offering shoppable stays, so this could be a unique selling point for your business.
Most of these "shoppable airbnbs" are only bookable through Airbnb, out of convenience for the hosts who find it the best marketing channel for their business. It does speak to the power of Airbnb as a platform to attract guests who are design-orientated. Yet, other "shoppable vacation rentals" are also open for direct booking.
Case study #1: Casa Mami
Created by LA-based creative studio Working Holiday, Casa Mami is an eco-friendly overnight design retreat sitting on 5 acres of sprawling desert in Pioneertown, California. The interiors were styled with an eclectic mix of vintage, handmade, and new pieces sourced from around the world. Every single one of those products is available for purchase in the online shop of the CasaMami.com website.
The company believes that:
These days we mainly shop online, and while we agree that while it's very convenient, there's nothing like feeling, touching and physically experience a product.
While the creators have developed an online shop for their wares, they rely on a direct link to an Airbnb listing for the booking part.
Casa Mami was originally designed as a way for Working Holiday to experiment with their own furniture line. They built most of the pieces themselves and sourced the rest from friends and family. The goal was to create a space that would feel like home but with an eclectic mix of furniture and art that you couldn't find anywhere else.
Now, Working Holiday is offering guests the opportunity to purchase the pieces they fall in love with while staying at Casa Mami.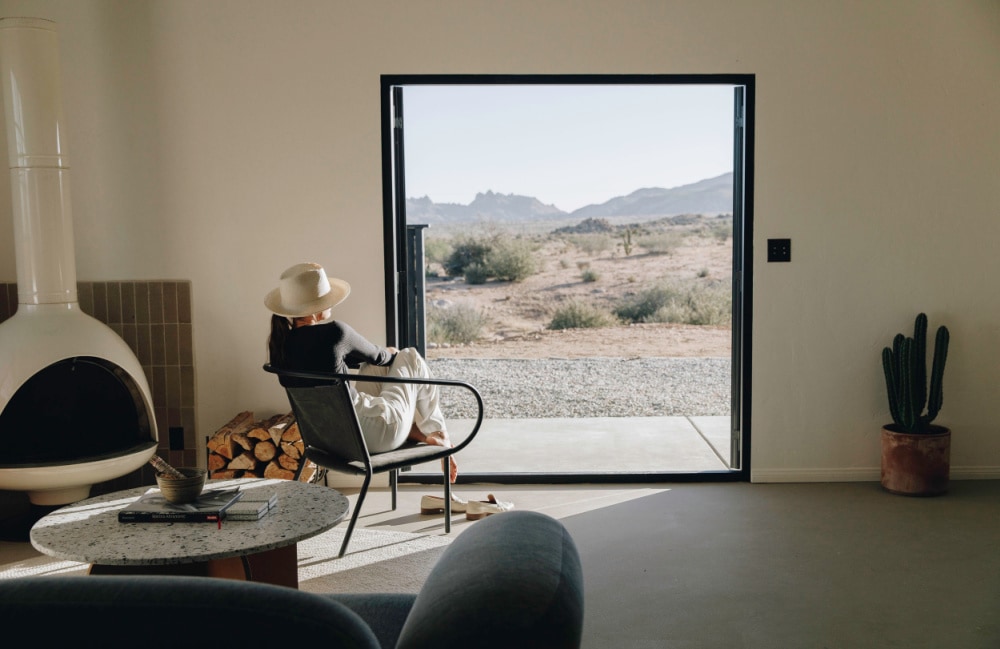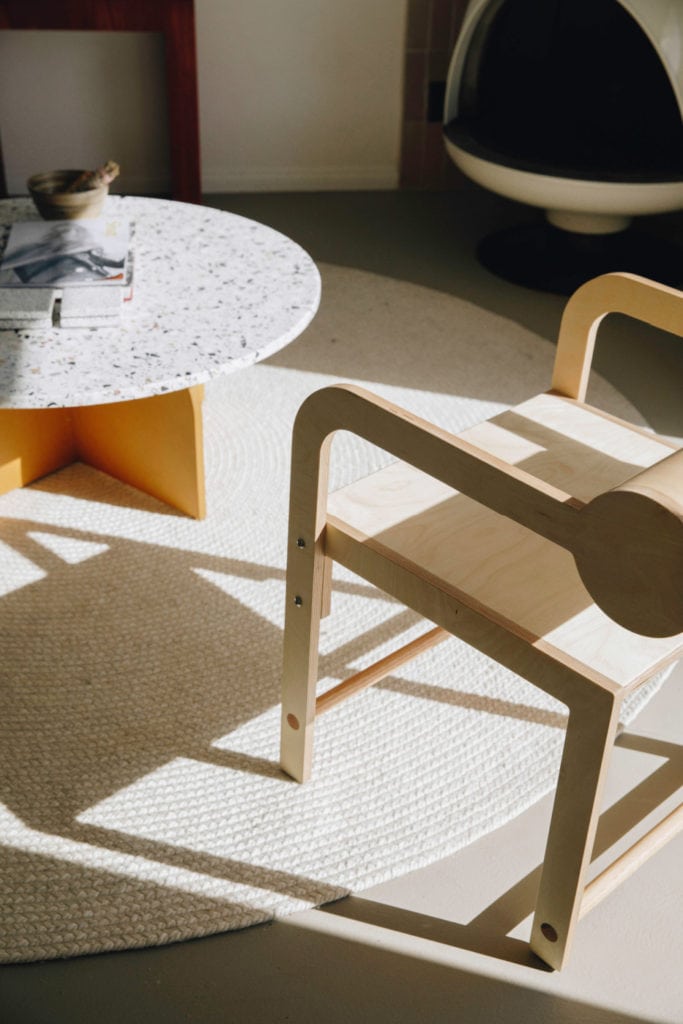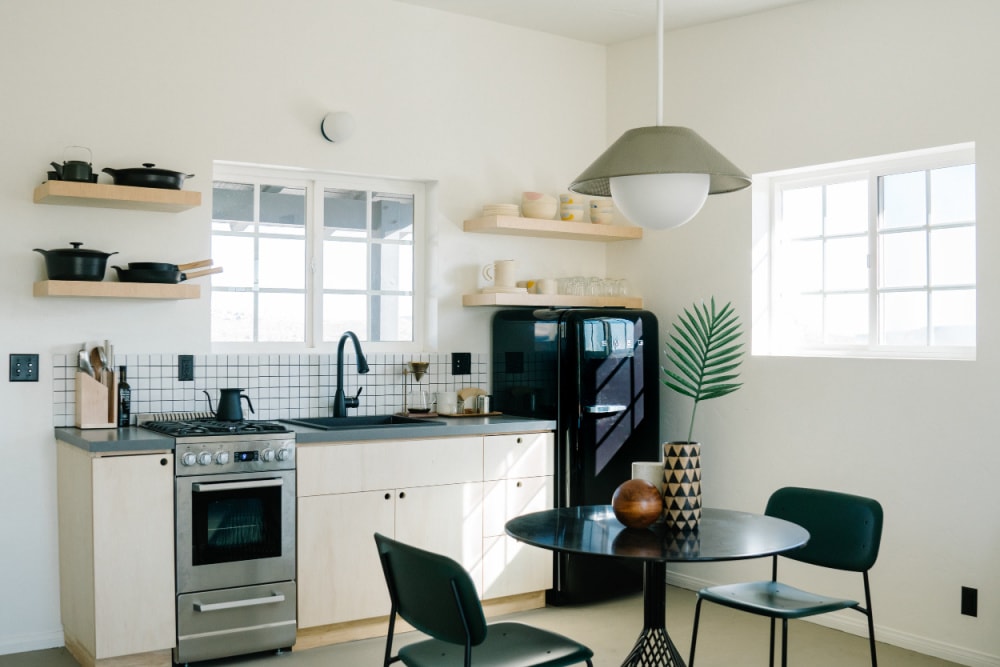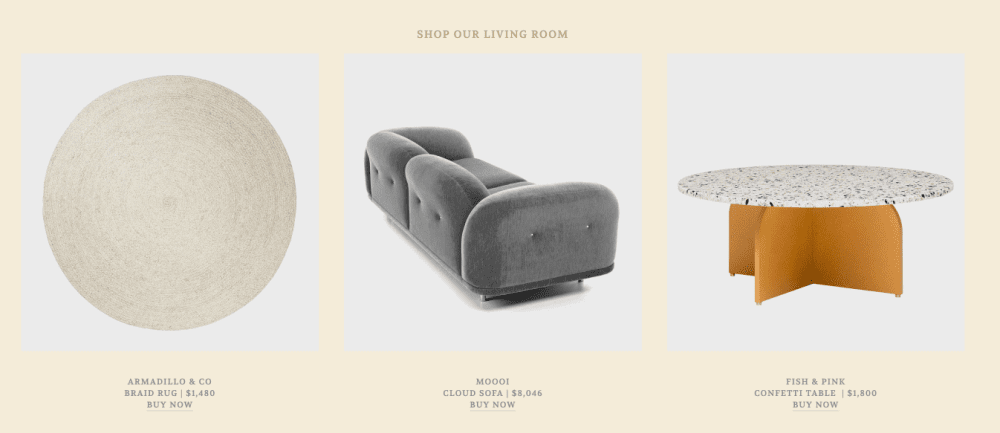 Case study #: McKINLEY BUNGALOW
Robert McKinley has transformed four 1970s ranch-style homes into dream summer bungalows, each with a carefully curated selection of bedding, linens, furniture, housewares, appliances, and accessories from his design studio's most beloved brands. Everything is for sale, so you can take a piece of your vacation home with you when you leave. Even the bungalows themselves can be purchased by the guests!
The bungalows' website list the partners / suppliers that each bungalow uses, such as Reform kitchen cabinets, Wright bedding, EQ3 furniture, Heath Ceramics, and Duravit sinks. The site offers a detailed brochure of the products displayed.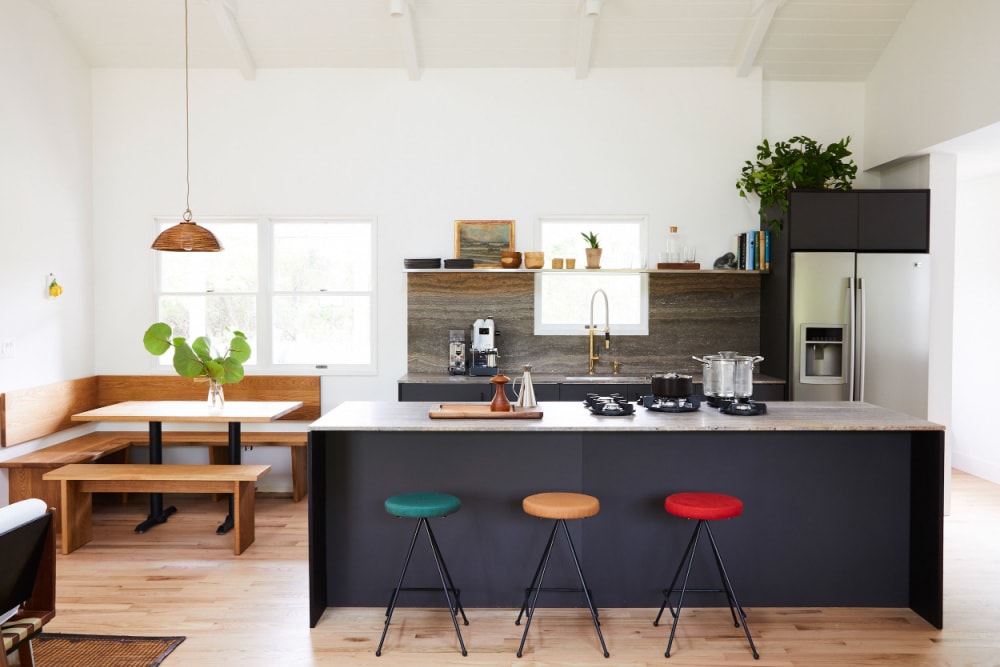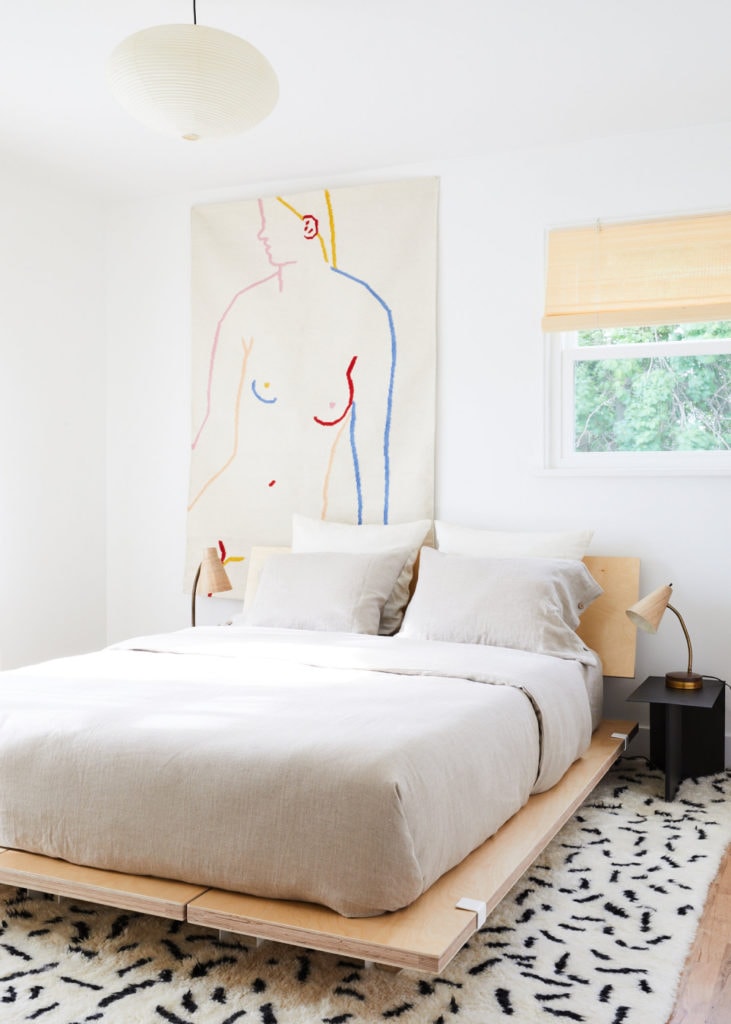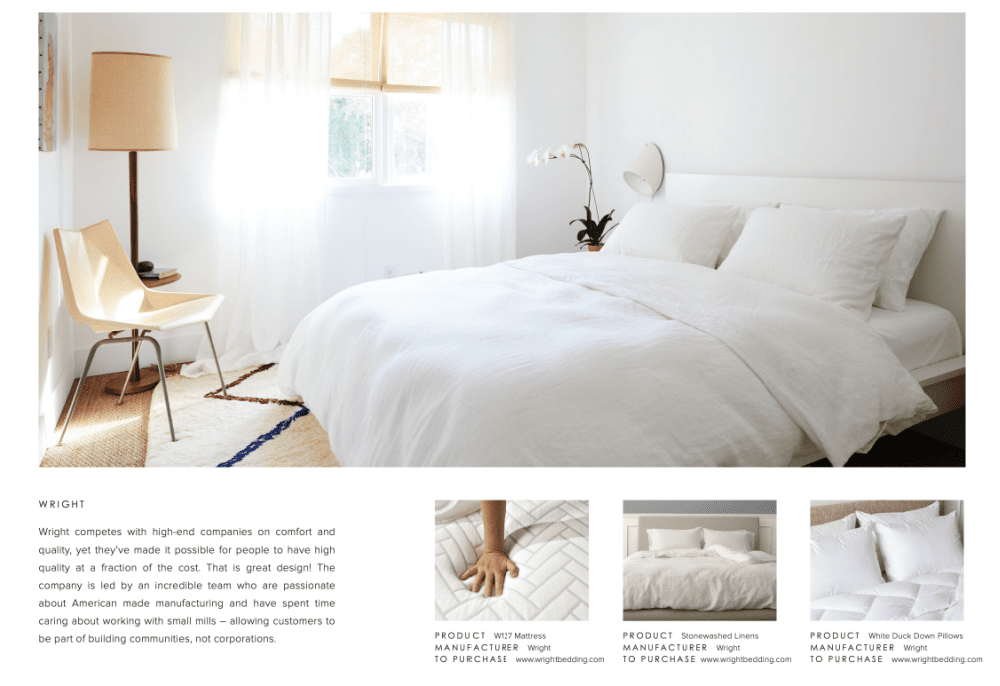 How do you create a shoppable Airbnb and what are the benefits of doing so?
Creating a shoppable Airbnb is a great way for vacation rental owners and Airbnb hosts to increase their revenues. There are a few ways to do this, but one of the easiest ways is to use a company such as Minoan Experience, SpacePlace, ShowPlace, or The Host Co. They provide hosts with the tools they need to get sales commission on products shown at their property, making it easy for guests to purchase items they see and love. Some let guests scan a code and purchase goods online, from potato chips to tables.
Case study: Minoan
The idea behind Minoan is to let consumers discover and experience new products in the setting of a vacation rental. In a way, the property becomes an influencer, helping brands reach out to guests in a more native way. Guests can then scan and buy the products they like online and get them shipped to their homes.
Short-term rental owners and managers who enroll in Minoan's program can order discounted furniture and ware from over 160 curated brands such as Parachute, CB2, Kassatex, and Phaidon. Then, they earn a percentage of product sales, transforming the furnishing process from a cost center to a source of revenue generation.
Here's how Minoan describes what they do:
To really fall in love with a product, you have to experience it in your everyday life. After years of trying to innovate from within the online retail industry, we realized the stark truth behind how we shop: Seeing is not enough to believe. The best products are often discovered without intention — while living your life, or often, while on vacation (for our founder, Marc, it was a high-end portable speaker in an Airbnb). We believe the best retail experience happens all around you.
Here are some results that Minoan is sharing:
160+ brands have already connected with a host of aspirational consumers.
50+ properties have shown off their curated spaces to new travelers and tastemakers.
30+ local artisans have featured their unique products in highly desirable destinations.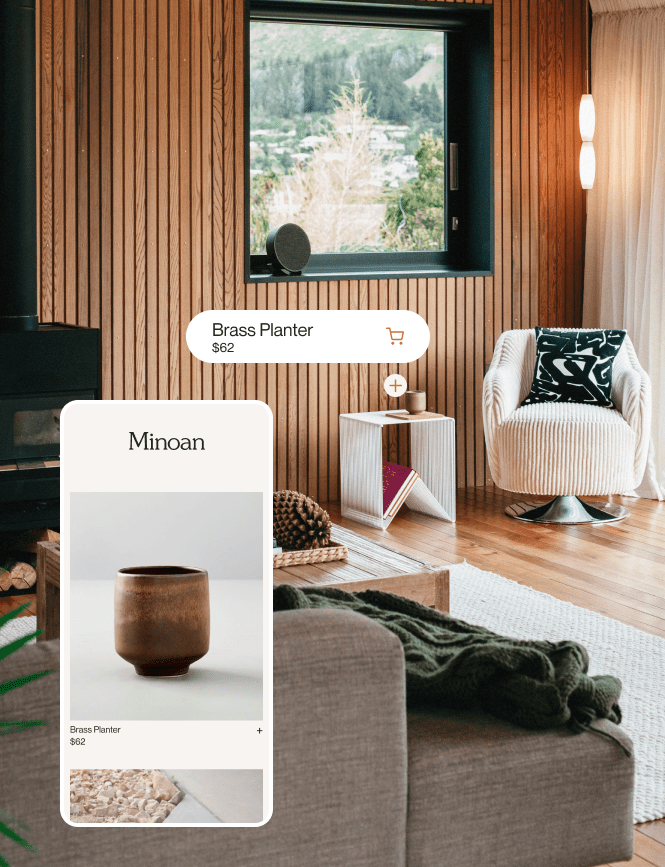 Furniture brands that have launched their own shoppable airbnbs
Floyd is a furniture brand developed out of a reaction to disposable furniture. The company launched a program called Stay Floyd, so that people couple experience their furniture and style. The idea is to prove that "Floyd goes with anywhere". So, they've partnered with the owners of some vacation rentals to furnish them with Floyd.
Another example is PIECES Home. PIECES is a home design product line created by Brooklyn-based creative agency, An Aesthetic Pursuit.
On the Pieces Homes website, you can discover their Kennebunk property. The website has an online shop where you order things you like. When it comes to booking the property, the website sends you directly to Airbnb. Once again, the booking experience is outsourced to Airbnb. Here's how the company presents its shoppable airbnb:
A shoppable stay concept by PIECES. Pack your bags and visit us in Kennebunk, Maine or Shop the Home online. All of the furniture and decor featured in the home is designed by PIECES and our amazing Partners. See something you like? Buy it online and have it shipped to your home. Come for the design. Stay for the inspiration.
There are many benefits to creating a shoppable Airbnb, including increased revenues, exposure for your property, and the ability to help guests find beautiful furniture and home decor items. If you're looking for a way to make your vacation rental or Airbnb stand out, creating a shoppable experience is a great option.