Growing their property portfolio is a key goal for many short-term rental managers, as it leads to increased revenue, greater market presence, and long-term business success. Heather Bayer's insights from Scale Rentals Barcelona provide valuable guidance on how to achieve this growth effectively. By understanding target owner personas, crafting compelling attraction packages, implementing effective retention strategies, and providing comprehensive resources to support property owners, businesses can set themselves apart in the competitive vacation rental market. Let's explore these proven techniques to expand your short-term rental business successfully.
Key Takeaways:
Understand and cater to your target owner personas to tailor your approach effectively.
Develop a compelling attraction package, including a well-designed landing page, FAQ section, and valuable resources.
Implement retention strategies such as personalized onboarding, preferred communication styles, and regular updates.
Provide comprehensive resources, like an owner manual and rental toolkit, to support owners and demonstrate your value as a property manager.
Actionable Insights by Heather Bayer on Finding and Keeping Owners
Day one of the highly anticipated Scale Rentals Barcelona conference, held on May 17, 2023, has already delivered a wealth of valuable insights for short-term rental managers looking to take their businesses to new heights.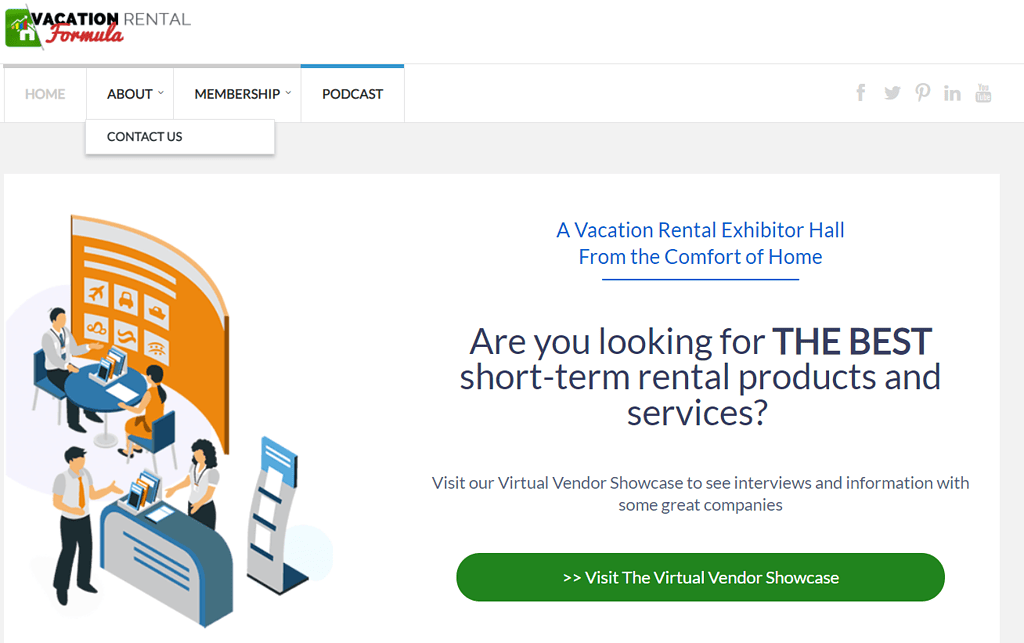 One standout session from day one was led by Heather Bayer, Co-Founder at Vacation Rental Formula. A seasoned ex-property manager boasting 25 years of experience, Ms. Bayer has earned her reputation as the voice behind the Vacation Rental Success podcast and the creator of a plethora of educational resources for her fellow industry professionals. In her session titled "Getting New Owners & Keeping Them," Heather shared practical strategies for owner acquisition and retention that are essential for any short-term rental manager looking to scale up their business.
In forthcoming coverage, we delve into the key takeaways from Ms. Bayer's enlightening session, equipping you with actionable tips and tactics to strengthen your relationships with property owners and solidify your position in the fiercely competitive realm of short-term rentals.
You will also find below our video interview with Heather, in which she goes over some of the key insights shared during her presentation.
But first, let's start with why short-term rental managers should consider finding new owners at all.
Why Expand Your Owner Network and Foster Strong Relationships?
Finding more owners and building better relationships with them is crucial for several reasons, particularly in the context of the short-term rental industry:
Business Growth: Expanding your property portfolio is essential to scaling your business. By acquiring more owners, you increase the number of properties under your management, leading to higher revenue and greater market presence.

Diversification: A diverse range of owners and properties can provide a more comprehensive offering to potential guests, catering to different preferences, budgets, and needs. This diversification can help attract a wider customer base and enhance the appeal of your rental business.

Stability: Establishing strong relationships with property owners leads to increased loyalty and long-term partnerships. This stability helps reduce turnover and ensures a steady income stream for your business.

Referrals: Satisfied owners are more likely to recommend your services to other property owners, leading to new business opportunities and further growth. Word-of-mouth referrals can be one of the most effective marketing tools for expanding your client base.

Reputation: Building better relationships with owners contributes to a positive reputation within the industry. A good reputation not only aids in attracting new owners but also plays a significant role in drawing more guests to your properties.

Negotiation Power: When you have strong relationships with property owners, you may be in a better position to negotiate favorable terms and conditions, such as commission rates or exclusive management rights. These benefits can lead to increased profitability and a competitive edge in the market.

Collaboration: A healthy relationship with property owners fosters a collaborative approach to addressing challenges and seizing opportunities. This collaboration can result in better decision-making, improved property maintenance, and enhanced guest experiences.
How to Become an Owner Magnet
During her presentation, Heather outlined three key strategies for attracting and retaining property owners. By implementing these tactics, short-term rental managers can effectively expand their owner network and create lasting partnerships.
Know Your Personas
Understanding the different types of property owners you are targeting is crucial for tailoring your approach to their specific needs and preferences. By creating detailed owner personas, you can better communicate the value of your services and establish a stronger connection with potential clients.
Example Persona: Joe and Mike, Millennial Couple
Joe and Mike are a millennial couple who own a short-term rental property. As a hospitality-focused duo, they prioritize guest satisfaction and expect their property manager to maintain high standards.
Create Attraction Package
Crafting a compelling attraction package is essential for setting your business apart from the competition. This package should showcase the unique selling points of your management services, highlighting how you can help property owners maximize their investment and enjoy a hassle-free experience.
Key Tactics for Creating an Attraction Package:
Your Website Advantage: Most competitors do not dedicate a compelling section of their website to property owners. By creating a well-designed, informative area on your site that caters specifically to owners, you can showcase your business more effectively.

Showcase Your Unique Selling Points: Clearly communicate why property owners should choose you over competitors. Highlight what makes your services different, how you will secure more bookings, and what benefits they will receive by partnering with you.

Address Owners' Concerns: Answer questions about why they should trust you and what you can do that they cannot achieve on their own.

Use Targeted Messaging: Tailor your messaging to resonate with specific owner personas.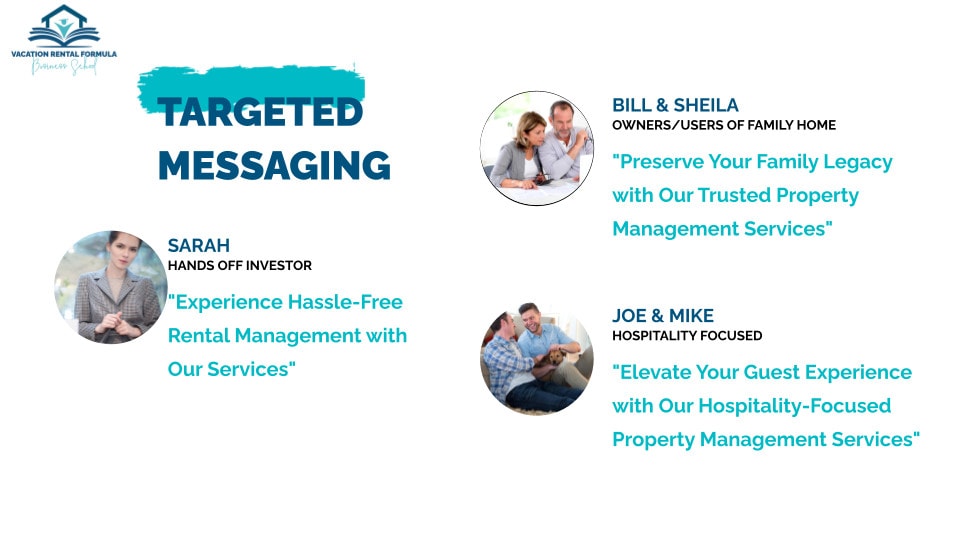 Components of an Effective Attraction Package:
Primary Landing Page: Design a visually appealing and informative landing page that speaks directly to property owners and highlights your unique selling points.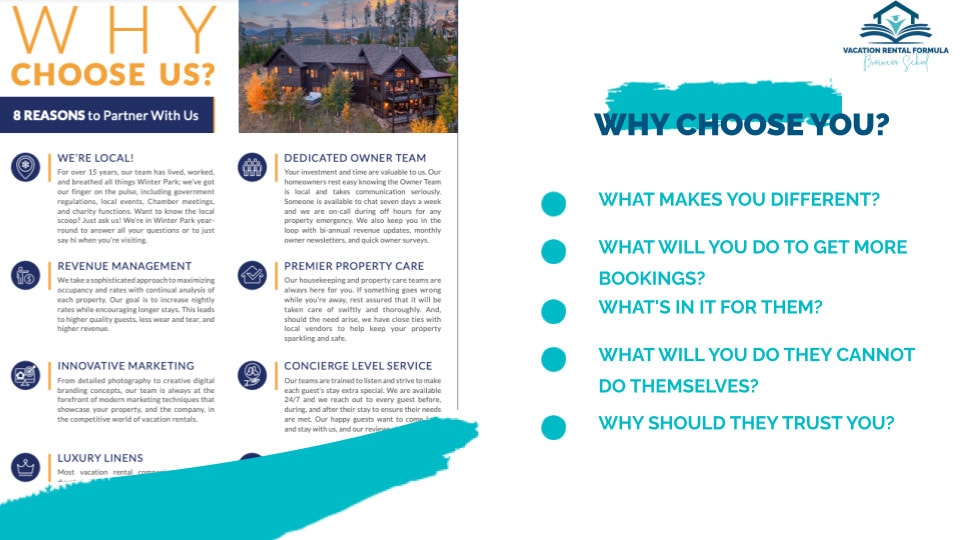 Answers to Their Questions: Address common concerns and inquiries, demonstrating your expertise and commitment to meeting their needs.
FAQ Area: Include a dedicated section for frequently asked questions to provide further information and alleviate potential doubts.
Blog/Article Library: Maintain a collection of helpful articles and resources that showcase your industry knowledge and provide valuable insights to owners.
Free Download/Lead Magnet: Offer a free resource, such as an e-book or checklist, to entice potential clients and capture their contact information for follow-up communication.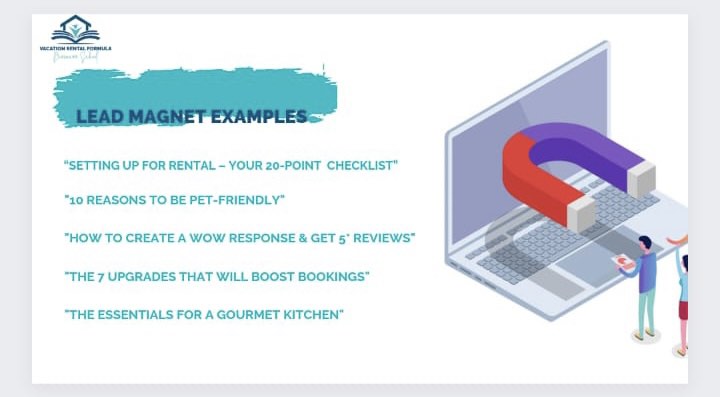 Contact Form: Make it easy for interested property owners to get in touch with you by providing a simple and user-friendly contact form.
Retention Strategies
Once you have successfully attracted new property owners, it's essential to implement retention strategies that ensure they remain satisfied and loyal to your services. By addressing their needs and preferences on an ongoing basis, you can foster long-term relationships and secure a steady stream of business.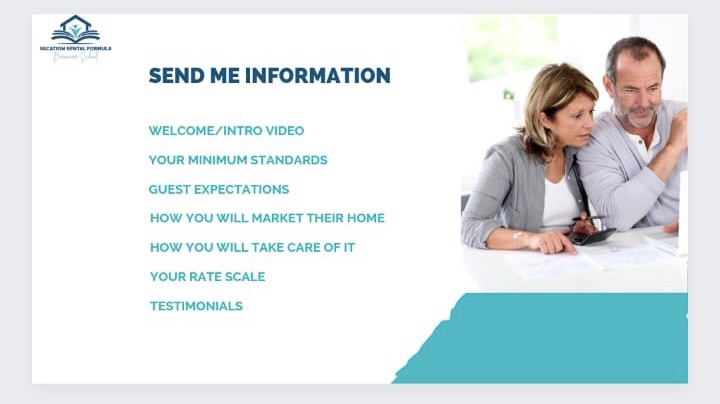 Onboard According to Persona: Tailor your onboarding process to the specific owner persona, ensuring that their unique concerns and priorities are addressed. This personalized approach demonstrates your commitment to meeting their individual needs and sets the stage for a successful working relationship.

Communicate in Their Style: Determine the preferred communication style of each owner and adapt your approach accordingly. Whether they prefer formal emails, casual texts, or regular phone calls, accommodating their preferences shows respect and understanding, which helps to strengthen your bond.

Keep Them Informed: Provide regular updates on the performance of their property, including booking rates, guest feedback, and maintenance issues. Transparency is key to building trust and demonstrating your accountability as a property manager.

Don't Leave Anything to Chance: Anticipate potential issues and address them proactively to minimize disruptions and maintain a smooth rental operation. This level of attentiveness showcases your professionalism and dedication to delivering exceptional service.
Support Your Owners with Comprehensive Resources
To further enhance your retention efforts, provide property owners with access to a range of valuable resources, such as a comprehensive owner manual and rental toolkit. These materials could include:
A welcome section introducing your property management company and outlining your commitment to excellence.
Detailed information on cottage standards, marketing strategies, and guidelines for preparing and planning for rentals.
An admin area featuring essential checklists and forms, such as a cottage audit checklist, basic supplies list, and cleaning equipment and supplies list.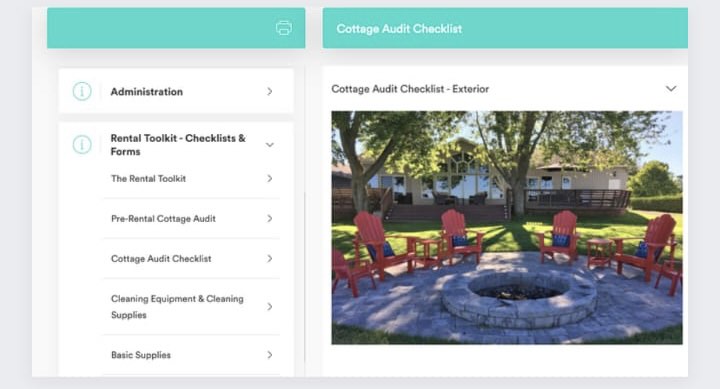 By equipping property owners with the tools and information they need to succeed, you demonstrate your value as a partner and reinforce their decision to entrust you with their rentals.
In conclusion, understanding your owner personas, creating a compelling attraction package, and implementing effective retention strategies are key ingredients for attracting and retaining property owners in the competitive vacation rental market. By adopting these best practices shared by Heather Bayer at Scale Rentals Barcelona, you can set your business apart and enjoy lasting success in the industry.