A how-to guide for multi-property owners (Part 1 of 2)
There's a lot of discussion in the industry right now about attracting direct bookings. I love that. 
But I don't see enough property managers nurturing what they already have: their existing database of previous and future guests, contacts, colleagues, family, and newsletter subscribers. 
If you're interested in attracting direct bookings to your property, I'd recommend you take a look at what you already have first. Let's take a look at how. 
This is a meaty topic, so I'll cover this in two parts. 
What's in your database?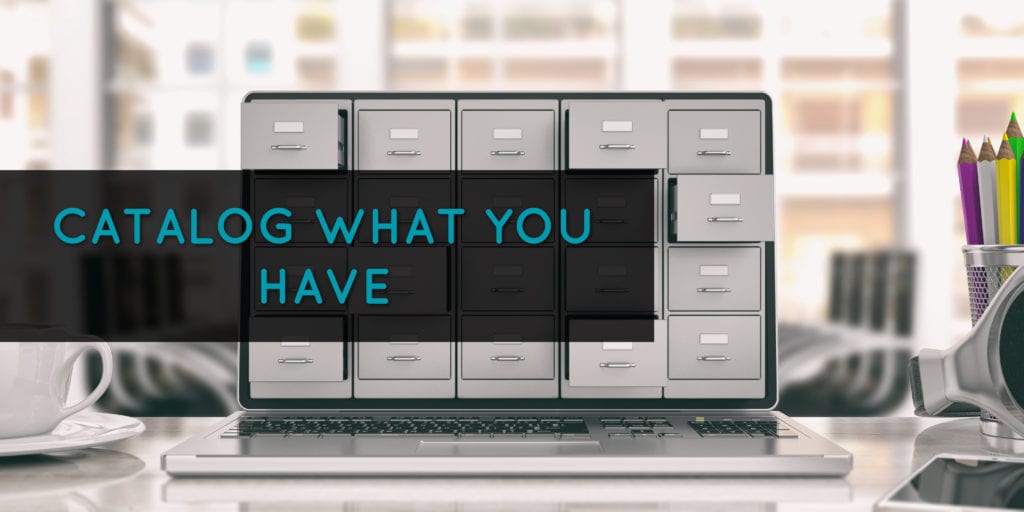 If the first thing you're thinking is, "I don't have a database of people," that's fine. Let's change that. 
Your property management software should have a list of your past and future guests, hopefully passed into an Email Marketing database. 
If these details are written down, it's time to move them into a digital format. A spreadsheet program such as MS Excel or one of the freely available programs on the internet, such as Google Sheets, is a good start, or a CRM database like Hubspot would also work.
These are guests who could come back or who could recommend you to another, so they're one of the most precious assets in your business. 
Stay on the right side of the law
GDPR applies no matter where your business is located. Any contacts who are citizens of the EU or EEA must opt-in to receive marketing information from you.
This means you will need to ask them if you can email them with information that isn't related to their booking at your property.
To ensure you follow the law, it's imperative to know where your contacts are based. 
How can you build up your email addresses?
For guests who booked direct, you should already have email addresses for them.
Channels like Booking.com tend to mask email addresses and delete them after a period of time, so you probably won't have access to their direct email.  
I've seen some creative solutions out there to get around this problem. I'll highlight some, and if this applies to you, I'd recommend researching it in further detail:
Most properties offer free wifi as a standard. Instead of providing the code in your welcome book, ask the guests to register for it using their email address. Bam. You now have the email of almost every guest in your properties. (Remember, you still have to ask for their consent if you want to send them marketing offers).
Include a book direct message in the footer of your emails.
Ask guests to add their email addresses when they confirm their booking details in your property management system. 
Build that relationship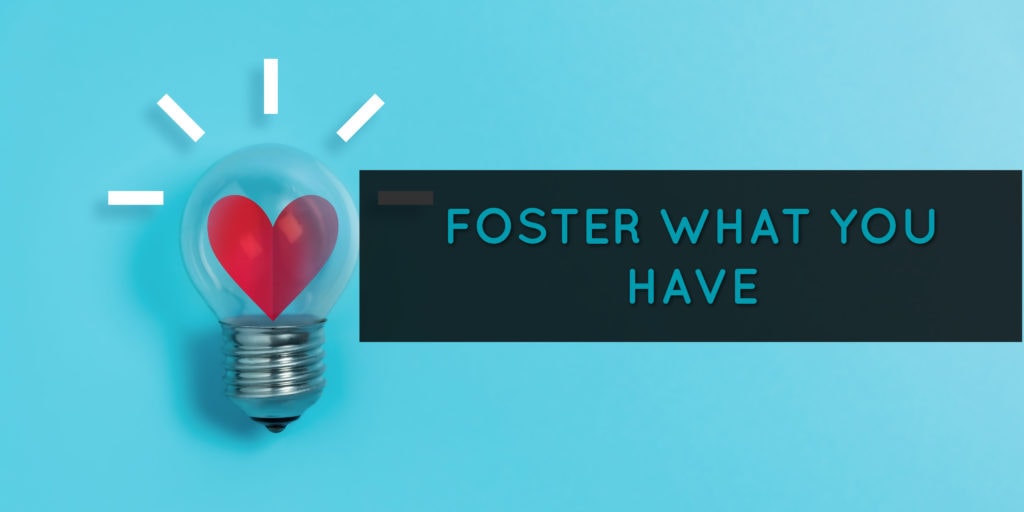 No-one wants to be spammed with marketing rubbish.
So tell your guests why you'd like to stay in touch. 
If you explain what value you'll provide in your emails, you'll find your guests will be much more likely to respond positively.
Make them an attractive offer
Tell guests that they can enjoy more attractive terms if they book directly.
If you'd like to watch a great video on offering attractive terms, check out the videos by Elaine Watt on the Short Stay Pros Facebook page. She shares her experiences on providing attractive terms to direct bookers and communicating this in her emails and within her property without spamming. I love that Elaine changes her arrival and departure times to be more attractive if the guest booked directly. It's a brilliant idea – there's no financial cost, but it adds value to the guest experience! 
I'd suggest you think about your guests, and what would appeal to them. What will add value or create a special moment? A free first-day breakfast? An upgraded welcome basket? A late check-out?
For example, when my family travels, it's all about breakfast. My husband is a sucker for breakfasts included in the price. He doesn't want to go out in an unknown area to find a good spot to eat when he's already hungry.
On a trip to Rome a few years back, we only stayed in holiday rentals with a breakfast offer. It was tasty, easy, and, for him, it was a deal-breaker. 
Reward regular customers
Everyone loves to feel special. Showing your regular guests that you value them will connect them with you and your brand even further.
Take time to work out what they would appreciate, be it a discount or a local product, and include that with their stay. It doesn't have to be costly, for example, a late check-out, but it could be very valuable to your guests.
Once you decide what you'd like to offer, set up the offer directly in your property management software (PMS) to generate a special code, which can be sent out directly to guests or used on your social media.
Be creative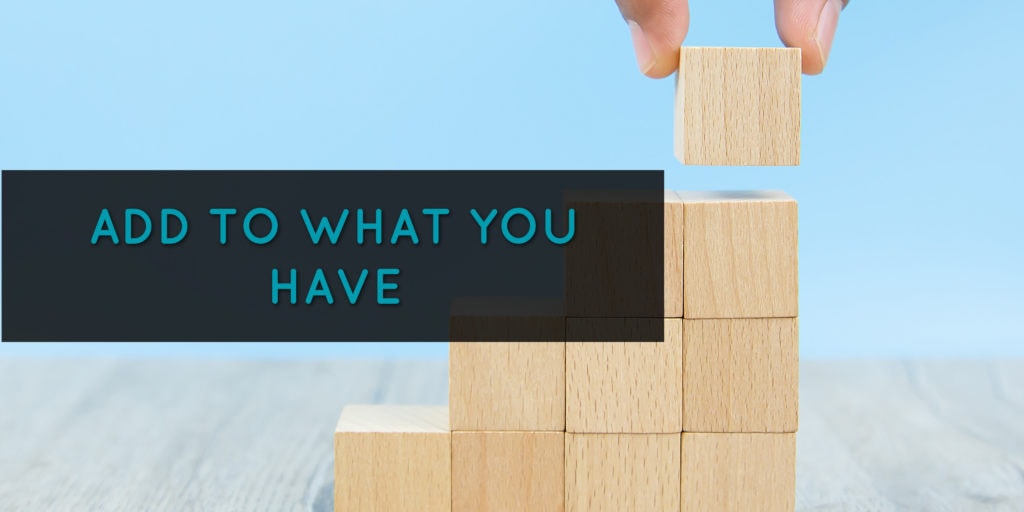 Ok, so you need to remind guests to book directly with you. But how?
Perhaps you don't have their email yet. But they are still in contact with your brand in other places. 
Let's start with your social media.
If you can drive your contacts to like and follow your social media pages, you can start building that relationship via social media. 
The key is to be where your guests are, so you need to know what social media they use.
So how can you attract social media followers?
Well again, this is a course in itself, but let's look at some ideas:
Create a competition on your social media and ask your friends, family, and contacts to share it. The prize doesn't have to be hard on the budget. I've seen this with prizes of local gin and local hampers. Look for local products and locally made gifts. Consider how it could be monetized – for example, 5 nights for the price of 3 (or if you'd like my husband to enter, offer free breakfasts!). 
Include an image of your property, your area, or events nearby to attract attention. Images increase engagement with your brand.
Use hashtags that will show your business to potential guests using those hashtags. Not sure where to start with hashtags? Check out other rentals for inspiration.
Write content for your business that shows your company, your story, the happy moments for your business, and build up a long relationship with potential customers. 
Where else?
Consider all the other times that a guest is in contact with your brand.
These are opportunities.
Consider your website, your videos, inside your property, outside your property, your emails.
Don't overdo it, but be creative. Ask yourself…
What could you put in your property?
What could you include in your emails?
Here are some ideas that other property managers are using.
I saw an image of a new toilet roll with a branded book direct sticker. It demonstrated that the toilet roll was fresh and captured attention as it was quite unusual.
If you have created a personal welcome video, consider what you're wearing. Could a branded t-shirt work? What is behind you – could you add a roll-up display with a message on it?
A few years back, I worked with a client on adding value to her guest experience. She worked with a local artist to create postcards of her property, and she included a discount code on them for repeat visits. 
It's a great opportunity to brainstorm with your friends, family, and colleagues what they've seen that caught their attention and take inspiration!
Automate, automate, automate
As I work for a software company, I meet property managers who don't email their guests and contacts because it takes time.
There are many opportunities to get in touch with guests before, during, and after their stay that add value to your guests' experiences and show that you care.
If you don't do this already, you're not alone, but you're missing opportunities. I'll cover this in a separate post later.
My recommendation is always to automate where you can.
This will mean that emails will happen automatically, leaving you with more time to run your business.
Take your time and have fun
However you decide to use the opportunities already in your hands, my overarching advice is this. Be creative to pleasantly surprise your guests, and work on building relationships. No one else has the assets that you have, so use them wisely, and fill up your calendar.
I'll be back with more on this topic next month, so in the meantime, have fun.