As young people have been looking for places to socialize when bars are closed during the Covid-19 pandemic, the noise problems caused by organizers of parties at short-term rental properties have caused frequent headaches to owners and managers.
Most recently, up to 200 students from across Quebec, Ontario, attended a weekend Airbnb party at a rental property in a red coronavirus zone. In San Diego, the City Attorney Mara Elliott has filed a civil code enforcement claim against the owner of a mansion listed as a vacation rental who received dozens of complaints that include fights, loud parties, and even gunfire.
These cases show that During the second coronavirus wave, vacation rental managers and owners need to be ready for the threat posed by risky reservations made by partying guests and to increase the safety of properties.
Hostfully, Autohost and NoiseAware published a report titled "Covid-19 Parties, Fraud & the Return of Travel" that could help short-rental owners and managers to bypass the "party animals" and better understand how to protect their short-term rental. The report features comprehensive data to take a closer look at the rise in domestic travel related to the Covid party phenomenon and risky reservations.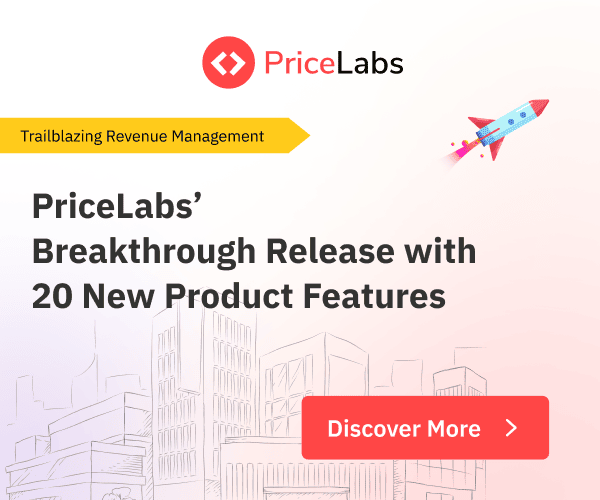 Hostfully, Autohost, and NoiseAware, who produced the report, have competence in risk mitigation.
Hostfully offers a property management platform and guidebooks for short-term rentals. Hostifully's end-to-end property management platform streamlines the workflow and simplifies vacation rental businesses' daily operational needs.
Autohost offers a guest screening and automation platform that analyzes different parameters to evaluate the risk level of guest reservations and, if needed, runs a complete background check on guests. They tackle fraud and guest misbehavior while flagging potentially risky reservations.
NoiseAware is providing plug-and-play noise protection devices and monitoring services for homeowners and property managers.
Increase in noise events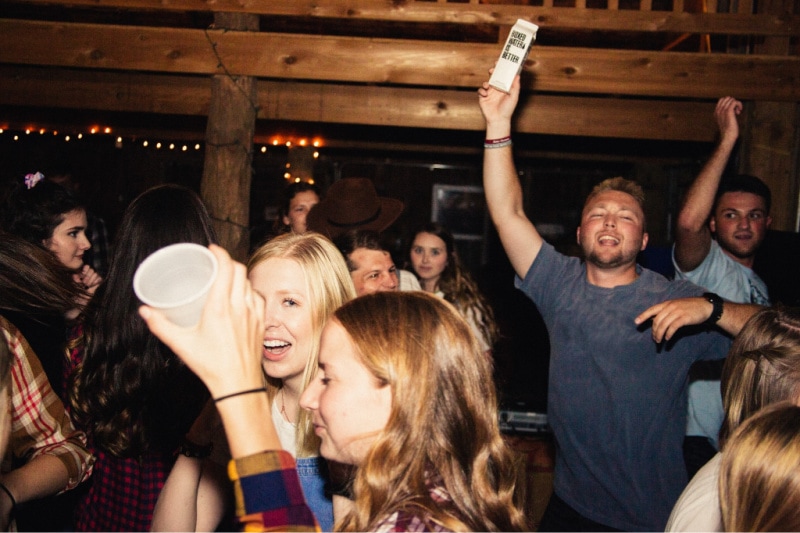 The insights presented by Hostfully, Autohost, and NoiseAware reveal that from the height of the lockdowns in the US in April 2020, when travel was limited to 'essential', to July 2020, when many states opened up, there has been a 270% increase in noise events.
Evidence from the report shows that noise events and resulting property damage have been increasing since the Covid-19 pandemic first started. Before the epidemic, 1 in 20 vacation rental stays caused a noise event, and 1 in 200 stays had more significant noise events indicative of a major party, according to data by Hostfully, Autohost, and NoiseAware. During the pandemic, 44.9% of the noise events happened between midnight and 5 PM.
According to the data, noise events in vacation rentals happen more often during holidays. For example, during the Memorial Day weekend, there was a 2x increase in noise events compared to the previous weekend, most of which happened in resort towns across the coastlines. The July 4th weekend saw a 22% rise in noise events week-over-week nationwide. The biggest noise events increase over the July 4th weekend happened in Georgia (+55.5%) and South Carolina (+50%). Next on the list are Florida (+36%) and California (+33%). As pointed out by Hostfully, Autohost, and NoiseAware, vacation rental managers have to be aware of the risks posed and have to protect their businesses.
What is a risky reservation?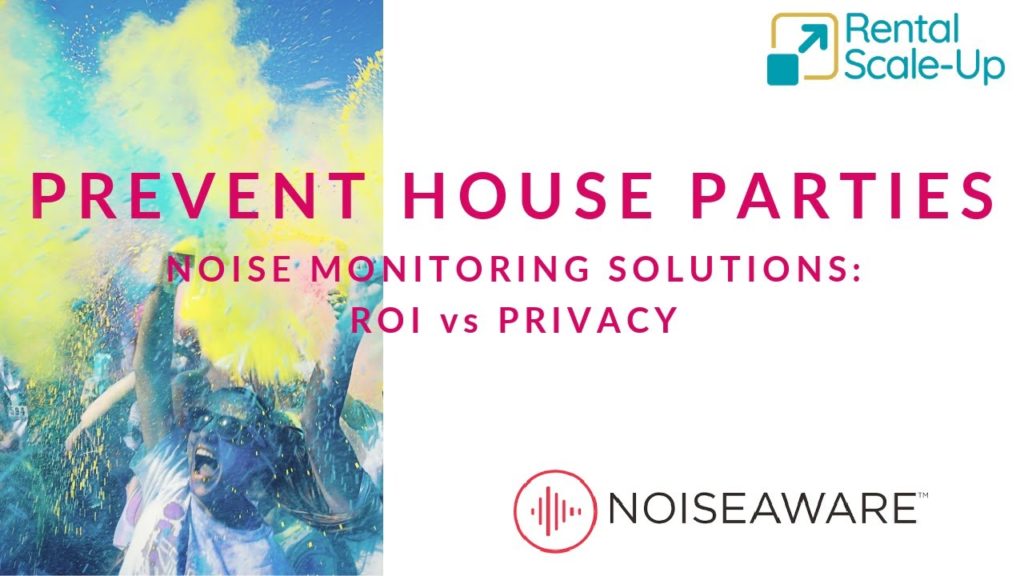 A risky reservation is "a reservation that displays characteristics that could threaten a property manager, their business, or the community". These characteristics range from disrespectful behavior to criminal activity, according to Autohost, an industry leader in hospitality security solutions.
The statistics presented in the report show that risky reservations increased by 16% worldwide. In the US, on average, the probability of risky reservations increased by 15%, while in Canada by 31%. However, have in mind that Canada has a smaller pool of reservations and stricter regulations for Covid so that it might have fewer guests in general, and consequently, less risky reservations.
The travel industry was deeply affected by the pandemic, and travelers and hosts had to adapt. While the overall demand for accommodation decreased, pockets of resilience have sprung up, sustained by travelers that prefer to travel to locations closer to home, in the countryside near major urban areas. At the same time, lockdowns and preventive measures that aim to limit social contact, have encouraged others to use short-term rental platforms for clandestine purposes. Younger people have increasingly flocked to vacation rentals to organize parties. This 'new normalcy in hospitality' and the rise of risky reservations are reflected in the Hostfully report by the observed 11% drop in reservations for properties with 1 or 2 bedrooms and a 22% rise in reservations of properties with 3 and more bedrooms.
AccordingAccodrding to Hosfully's report Covid-19 Parties, Fraud & the Return of Travel, the increased risk level for noise incidents and vacation rental misuse may vary between properties with different size:
Average risk for 2 or fewer bedrooms increased by 18%;
Average risk for 3 to 5 bedrooms rose by 9%;
The highest risk increase was seen in properties with 6 or more bedrooms;
Average risk for 8-9 room properties increased by more than 40%;
The insights show that the rise in the level of risks is diverse in different cities in North America. The average risk in Los Angeles rose by 83%, in Toronto by 22%, in Philadelphia by 19%, in Nashville by 17%, in Chicago by 15%, and in Miami by 9%.
Tips on how to protect your rental property from risky reservations

Another relevant insight for property managers revealed by the Covid-19 Parties, Fraud & the Return of Travel report is that bookings made by local travelers in urban centers can be riskier on average when compared to bookings for out-of-town vacation rentals with 3-5 bedrooms. Even for bookings made for out-of-town locations, the risk level increases for properties with 6 or more rooms. This is because properties with 6 or more rooms can be more appealing to travelers who want to throw a party. So what should you make of these insights? If you have a reservation request made by locals (i.e., residents of the same metro area where your property is located) with a short lead time (less than 3 days before arrival), you should take extra precautions, especially if your property type can accommodate a party.
Hostfully, NoiseAware, and Autohust share several useful tips on how to protect your rental business:
Try to carefully review and understand the characteristics of a reservation that might be risky such as one-night stays, a small group booking a large property, and local guests.
Don't decrease your rates too much because risky reservations usually seek lower rates.
Try to think about using risk monitoring solutions such as NoiseAware.
Make sure that you explain that no parties are allowed on your property and that you are using a monitoring solution (of course, if you have one).
Where possible, collect copies of guests' IDs and accept payment from a valid credit card. Also, if possible, try to collect a security deposit so you would ensure that risky behavior could be covered. You may ask your guests to sign a short-term rental agreement before your guests arrive.
Explain to your guests that you or one of your managers live nearby and could help them if needed. This way, they will know that you are not far from the property in case of any problem.
Examples of risky reservations and how to recognize them
If guests book the same day as their intended check-in, make reservations for one guest, but your property allows a maximum occupancy of over 10 people, obviously, you have a reason to be suspicious.
Another reason to be skeptical is if guests use different credit cards that are registered to other persons. Hostfully, Autohost, and NoiseAware present a case with a property manager who canceled a reservation when a local guest tried to make reservations for two guests, but the property was with three bedrooms, and the security deposit failed. In some cases, "professional party thrower" might try to buy an Airbnb account online from someone who was in good standing and use the homes to throw private parties.