Guest experience is what sets a great vacation rental business apart from a good one. Vacation rental managers everywhere witness firsthand how small, but significant touches make all the difference in securing better reviews and, in turn, more bookings.
Touch Stay comes into play even before the guest's arrival, helping shape guest experience positively early on. Their feature-rich digital guest welcome guides offer guests everything they need to know ahead of their trip, alleviating the questions and concerns typically attached with visiting a new place proactively.
We had a conversation with Touch Stay CEO and Co-Founder Andy McNulty to discuss how their product has made life easier for their customers, i.e. vacation rental hosts and managers, as well as guests.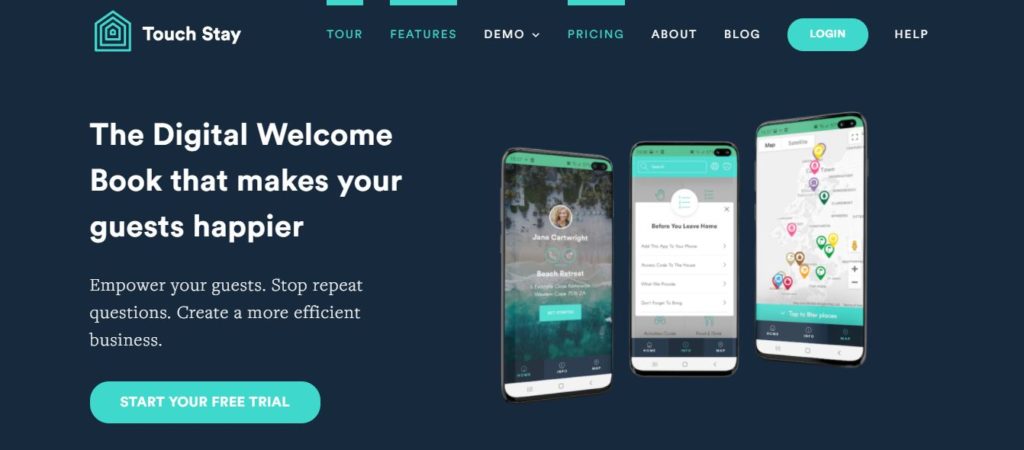 Your website claims that Touch Stay makes guests happier. Could you explain how?
You know what it's like when you're getting ready to go on holiday. It's both incredibly exciting AND quite stressful to plan everything. Our goal is to give hosts and managers a tool to enable guests to feel happier and more relaxed before and during their stay. That's achieved by providing guests the answers to all their questions instantly, in a convenient and simple to use form on their phone, without needing to contact their host.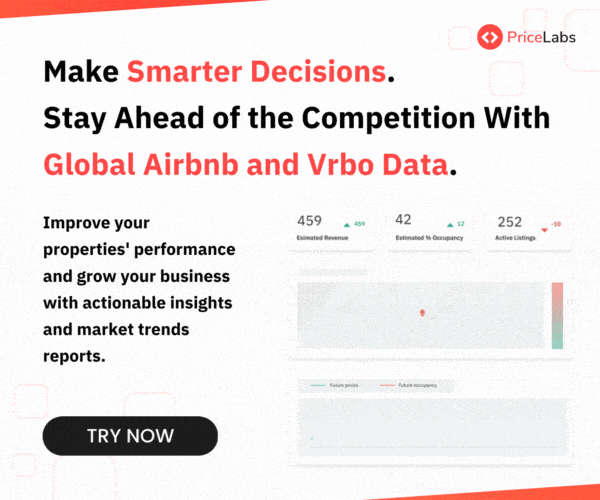 We see this happening in real life all the time. Our customers (hosts and managers) tell us every week:
a) how the number of questions they get has dramatically reduced
b) that guests are telling them the guidebooks are exactly what they want
We have numerous guest comments on our website that validate the claim.
This one captures the point really simply:
"The guide was the winner for us. We've never stayed somewhere where so much thought and consideration has been put into their guest's experience. Again, thank you, we will deffo recommend and return."
We also have lots of customer testimonials (a few can be found on our home page) that tell us hosts and managers are happier too! This one in particular I love:
"Can I just say OMG Touch Stay 🥰
Get Touch Stay. Best thing we've done as a business. Total game changer. Actually enjoying this summer. More relaxed. Everything is in it and the layout makes it dead easy to navigate. We text it to our guests on check in. It also gets sent with their confirmation. Everyone opens it!"
Direct and repeat bookings can help property managers reclaim some independence from the big platforms. How can a digital guidebook such as Touch Stay steer them in this direction?
Yes, this is huge. By giving the guest the best possible experience you stand out from the crowd of options. And, in doing so, you are able to create a relationship with the guest and encourage them to repeat and refer in the future. Whether that's through your social channels, or they sign up to your newsletter, or simply they leave an excellent review that future guests will read.
Having the guidebook gives you the opportunity to build this relationship, to demonstrate (in an easy way) how you care for them long after the booking confirmation. The review above from a guest illustrates the point perfectly. Yes you could definitely use a Word doc or a PDF, but having something digital that can easily be shared is far more convenient for the guest, and builds a point of difference that a guest will remember you by. (It also then obviously allows you to update things instantly when you have changes.)
In May 2021, Airbnb launched a new version of its in-app Arrival Guide. How does it differ from Touch Stay's value proposition?
We aren't tied to any specific platform, so it doesn't matter where your booking comes from to use Touch Stay. This is our first differentiator. We also have this as our sole product focus so we're able to create the very best possible, deep product, with lots of features and flexibility to personalise and tailor it to your brand. It's hard to believe but we have 100+ items on our development roadmap, an indicator of how feature-rich a product like this can become when it's the sole focus!
Why are you attending this year's Vacation Rental World Summit in Annecy, France?
Because it's truly a brilliant event! Seriously though, it isn't just about presentations and networking, it's the kind of environment and atmosphere that Antonio and Cristina create, making it really honestly one of the most energising and personal events to attend. And, because it's one of the first in-person events in Europe following the last 18 months, it'll feel all the more special.
We also personally want to get back to meeting our customers (current and hopefully future) because we learn from exchanges and casual chats in a way that we don't in a more structured and time-limiting Zoom setting. It's also going to be wonderful to reconnect with our industry peers, enjoy some good food, maybe a drink or two, in a stunning location. I cannot wait!
Join us and team Touch Stay, and a myriad of industry innovators and veterans at the Vacation Rental World Summit 2021 in Annecy, France. Secure your tickets at 50% off here.