There is a reason why the vacation rental industry landscape has been a hotbed of acquisition activity all of 2021. As soon as they were able to, people began to travel, and with unmatched enthusiasm, trying to make up for the lost time. Consequently, demand exploded, with booking pace up 700% for some vacation rental managers. What followed was an urgent need for vacation rental managers to step up to meet this demand.
Due to this demand and the shifting vacation rental landscape, the industry consolidated as transaction activity increased among a number of big players. Perhaps the most talked-about example of this was Vacasa's acquisition of over 160 property management companies, including Wyndham and Turnkey Vacation Rentals, adding 6,000 properties to its gargantuan portfolio.
This demand, however, is not only for the biggest players. Independent vacation rental managers stand to profit from it just the same. Their core challenge is the same, too, although perhaps at a different scale. They must find a way to meet spiking demand head-on by growing their inventory quickly, and efficiently, to keep both revenues and profitability high. This begs the question:
How can vacation rental professionals (e.g. property managers and listing sites) grow their inventory of properties?
We turned to 8 industry professionals to help answer this question and received responses that make it clear that while the idea of vacation rental inventory growth might seem simple enough, it is crucial to do it with consideration of your unique business to make it work profitably for you. Some highlights from the responses:
Technology can help free up valuable time for brand marketing – consider investing
How you are perceived will play a big role in the partners you attract – manage this perception
Ensure all your decisions are informed by data, and not instinct alone – data doesn't lie
The size and style of your business will define your approach – make sure you have a deep understanding of both
1. Optimize your homeowner sales and marketing efforts with data and technology.
Brooke Pfautz, CEO, Vintory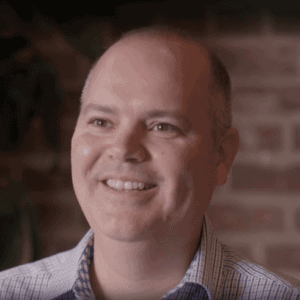 If you had ten more properties in your management program, could you book them? My guess is that your answer is "YES," especially in today's climate.
Kickstarting your vacation rental management (VRM) company is exciting but when it comes time to scale at a sustainable and successful pace this is where most VRMs struggle. Growing your vacation rental management company is hard, and managing the many demands that come with it is even harder, but it doesn't have to be this way.
I will never forget my days as a vacation rental manager, many of which were 12 hours plus long. I still remember running to restock towels at properties in the middle of the night, after my housekeeper forgot them. I was balancing day-to-day operations with trying to scale and grow my business – which I eventually did from 0-500 properties in five years, but it wasn't easy. Luckily for today's vacation rental managers, it is now possible to grow with half the effort.
What's my hack? Optimize your homeowner sales and marketing efforts with data and technology.
If you're a VRM, the data and technology you need to capture the attention of more prospective owners and convert them into signed contracts are available at your fingertips. There are now Customer Relationship Management software solutions (CRMs), like Vintory, designed exclusively for vacation rental managers to automate their entire homeowner outreach efforts and move leads through your sales funnel for you, using all the best practices and targeted data for your market.
Is it possible to grow without using AI, machine learning, and technology? Yes, but you'll be spending twice as much time and effort to convert fewer leads into sales. The best CRMs will create and execute the optimal sales outreach strategy, involving you and your team only when needed and for maximum sales impact. Using platforms that offer automated email outreach, personalized lead nurturing campaigns, and track customer interactions in your sales funnel is the best way to consistently add new properties to your program while you focus on other areas of your business.
Take the example of Koala Kai – a vacation rental management company operating out of Hawaii. In just one year of partnering with Vintory, Koala Kai has doubled their inventory, growing by 100% after just eight months, while in the midst of one of the world's most strict lock-downs.
And, here's one more top tip to ensure success when considering the integration of any new technology in your business – Whether you're struggling to find the time to start using a new platform or you aren't tech-savvy yourself, it's worth it to hire, pay for or outsource the set-up and customization of the platform. It's a one-time, short-term investment that will save you time and optimize the platform to your specific needs. You'll get the most out of the software and quickly learn the ins and outs of using it. After we onboard new partners at Vintory and get them up and running, we often hear that they wish they made the leap sooner. Often, it's taking those first few steps that are the hardest, but once you see that it is possible to grow smarter, faster, and bigger using technology like Vintory, you won't turn back!
2. Share your expertise: Property owners are looking for a partner who knows what they are doing.
Daniel Rouquette, Managing Director, Villa Finder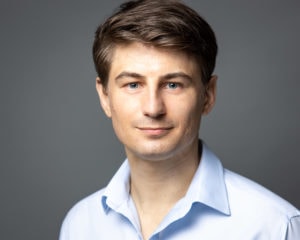 Showcase your expertise. Property owners are looking for a return on investment but, more importantly in these difficult times, they are looking for a partner who knows what they are doing. Create a blog and share your best tips.
This could range from the legal aspects of operating a vacation rental to ROI calculators, COVID cleaning guidelines and certifications, the latest design trends, and much more.
Make sure that your advice is not generic but relevant to the type of properties you are looking to acquire (eg. destination, standing, style).
Property owners are using Google and will land on your blog: this is an opportunity to demonstrate your expertise and a great way to generate leads.
If you're not sure what to write about, just give a phone call to a couple of your existing property owners and find out what are topics they are curious about. Chances are other owners will have the same questions!
Here is a concrete example we've used at Villa Finder to demonstrate this expertise. We publish a study of the villa rental market in Asia-Pacific every two years. While there is a lot of information about vacation rental markets in the US or Europe, this data didn't exist for Asia so we decided that would be a good way to help Asian property owners understand the markets they operate in.
3. Utilise data: Combine paid, online, and proprietary historic data with a simple online pay-per-click ad strategy to target new properties.
A.Z., Managing Director, Company X
Acquiring new properties is the foundation of holiday rental property management and is the backbone of any growth team. This seemingly simple component of the business is forever growing in complexity. To stay ahead of the game and to ensure quality property acquisition one must focus on technology, standards, and methodology. For now, I will focus on technology, arguably the most important element.
Technology has advanced to such a place where a property manager can now purchase third-party booking data from providers such as AirDNA, Airbtics, Mashvisor, and various others. Whilst each has its own methodology and niche, broadly speaking they all provide the same data. One can take this data and identify regions and areas of low concentration of property managers to properties, or low concentration areas versus high, and one can even create their own methodology of ranking particular areas through this data. There is an almost unlimited number of ways to hack and slash the data to your advantage. And if you don't want to do the work yourself, AirDNA even has an investment tool to calculate the projected income of a property by simply entering the street name.
Layering freely available government demographic data on top of this, one can plot an area of interest with a higher degree of certainty of acquiring customers than ever before. To neglect this technology that is at our fingertips would be a grave mistake in today's ever-evolving world.
Using this paid, online, and proprietary historic data combined with a simple online pay-per-click ad strategy will allow you to curate a strong growth acquisition strategy to target new properties.
4. Your offering should be informed by the interests, pain points, and lifestyle goals of homeowners in your market.
Matt Roberts, CEO, Vacasa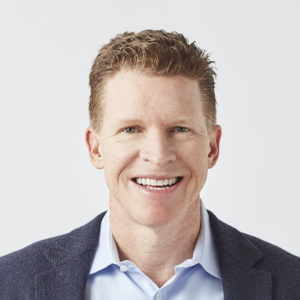 While many have focused on our portfolio transactions over the years, Vacasa's organic growth in the markets we serve remains very strong. In this way, we believe the greatest tool for property managers to grow inventory is by setting up systems to listen to your customers: the homeowners in your market. Discovering their interests, pain points, lifestyle goals and more will help you build the product that attracts and retains more homeowners. Without this, sales and marketing efforts will be ineffective and inefficient at increasing your inventory over time.
At Vacasa, we've found most homeowners are focused on three main elements:
(1) revenue optimization,
(2) home care and housekeeping,
and (3) the guest experience.
This is why we have developed exclusive technology aimed at making owning a vacation home easy for our homeowners and creating safe, seamless stays for guests.
For instance, we've developed a proprietary yield management system that helps us consistently deliver higher revenue for our homeowners. It's tailor-made to book every night for the best possible price, maximizing revenue all year round. After sharing this with homeowners, we can then point to our data showing how homeowners who switch to Vacasa from another vacation rental manager earn an average of 20% more per year.
5. Cultivate focus on your niche and create opportunities and tools to attract players within it.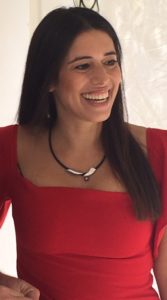 The vacation rental industry based on platforms and technology is existing for more than a decade. But the Luxury segment within the STR space is one of the last to join.
Smiling House Luxury took the mission to gather both homeowners and property managers focusing on hosting luxury homes around the globe. In order to extend our portfolio, we took the following actions :
– Focus: the leisure market is symbolised by expensive homes, longer stays, but with limited seasons (summer and/or winter). Usually around 10 to 20 weeks of rentals a year. These specific criteria led us to approach actively to owners and managers based on regions with different seasonality. Our message to them was that High Net Worth Individuals looking for a luxury ski-in Chalet in winter are the same ones looking for a private beach villa in summer. As Smiling House is a niche channel for luxury, guests can focus on their desired destination and hosts can be sure they are targeting the right crowd. So focusing on luxury and ultra-luxury offers only, is a key to extend the portfolio and create demand rather than marketing.
– Technology: Lately Smiling House Luxury became an official channel. It's now possible for every property manager to connect to us through their PMS and BookingPal within a click. Since the whole platform is based on requests to book, property managers know that they can accept or decline any booking request. This fact together with the concierge attitude of the platform makes sure that every request is handled at the highest level. This way of working together hand in hand with property managers gives them the trust and comfort they are seeking. Technology is definitely key for extending your portfolio and let other professionals/homeowners join your activity.
– Recognising trends in the market: At Smiling House, we are very busy with new trends that affect the way people travel and consume. The latest trends of workation, staycation, together with the fact that a lot of our clients are independent business owners that traveled throughout the pandemic, made us change and adapt to these trends. This has to do with local marketing for the staycation needs, switching rooms into offices with high-speed internet for workation needs, and adding amenities needed for longer stays.
– Additional distribution channels: One of the last year's conclusions of many Property Managers was not to put their eggs in one basket. What we recognised was the need for professionals from the travel industry to reach out and find a solution for their clientele. And on the other hand, many guests reached out to get information about vacation homes that are for sale. We didn't waste time and created 2 platforms to answer these needs. The first one is a B2B platform for travel designers, concierge companies, and others to offer luxury and ultra-luxury homes in our collection. The second one is exposing vacation rental homes for sale within our collection to private investors and family offices. By creating these platforms, we made it possible for more homeowners and property managers to share their properties with us, even if the target is to sell them. Also, working with the B2B professionals is giving property managers and homeowners the possibility to get a high budget booking (70.000.- USD average) and to be exposed to a whole new demand outside of the OTA space.
7. The acquisition approach: Keep churn low to maximise the return on your investment
Nicolas Galantini & Simon Lehmann, AJL Atelier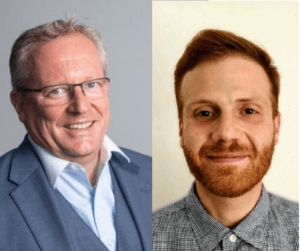 Property managers looking to grow their supply have several tools at their disposal to do so, either organically, creating marketing campaigns, referral programs for existing owners, partnering with real estate agencies, or inorganically via acquisitions. Let us focus on the latter.
First of all, let us debunk a myth. You do not need to be a multi-million-dollar business backed by investors to acquire a competitor, furthermore, when the pandemic has left a lot of companies in a bad shape.
Property managers looking to acquire other businesses have two ways to do so, buying the shares of a company, which is what usually happens for larger transactions, or buying the assets of a company, for example, the owner contracts.
Usually, this is a straightforward process: finding a suitable target, negotiating the price per contract and the conditions under which this will be paid, and then working with the target's team to convert the contract to your own conditions, finally, you need to onboard this inventory into your portfolio.
If you wish to buy the entire business (the entity) the process is usually longer and requires due diligence to be performed, either by yourself or by advisors to ensure you are not acquiring a liability along with the equity of the company.
It is even more relevant now when businesses may have taken debt during Covid of have benefited from government support under certain conditions.
When acquiring an entire entity, you need to take owner churn into account and do your best to limit it, usually the less disruption you create in the owner relationship the better and it is recommended to keep the peoples who managed that relationship on board with you.
When it comes to branding, it is important to also avoid disruption and even if you are growing your Guest-facing brand with more inventory or new destinations it might be worth considering keeping the owner-facing brand of the company you've just acquired and ensure the integration of the two businesses is as smooth as possible.
Put into other words: if you acquire businesses to grow your supply, you're better off keeping churn low, otherwise, your return on investment will be deeply impacted.
7. Cultivating a good rep: A solid company with a great reputation is like bees to honey.
Richard Vaughton, Head of Business Development, Properly
This is literally the $billion question and one many managers and OTAs are focused on right now and one I have had to face a number of times in my management days.
There was and still is no golden bullet of course. "Ways to acquire properties" is perhaps not the correct question or at least another is needed, but first a brief overview of what is generally considered the methods in use.
The common approach to inventory growth often depends on how your business is resourced and the actual rental model: Is your business full service or just marketing and guest engagement? Is the inventory urban, regional, luxury, niche, etc. ?
Once the focus is decided there are a huge list of activities that can help you to focus on building bigger inventory and sourcing owners: Using land registry data, social media tools, OTA listings, competitors sites, mailing lists, local footslog, deals with real estate agents, developer canvassing, even targeted paper ads or partnering with other non-competing host service providers. Local exhibitions events may prove worthwhile in season, or all this could be facilitated by using a third-party service such as Vintory.
These activities are just the mechanics and could take 20,000+ words to explain. They may still not reap rewards however and be a poor return on investment. Before you start then consider the following question:
"Ways to increase owner conversions profitably to grow your vacation rental business?"
With most managers seemingly in the 50-100 property bracket, finances are not unlimited and word of mouth is generally how businesses have grown. This relies on reputation and connections. Extensive local marketing will help but if you get the basics right first then those valuable $'s spent on marketing will also see better conversions.
As a manager, you are often stressed in season, but when you get a chance you should take a step back, breathe deeply and review your business from an owner's perspective. We all know guests book a property based on great reviews, images, booking efficiency, and communication. Adopting and attracting owners is not too much different.
Consider what an owner will want:
• A responsible company to look after their property, their money, and their guests.
• A quality, stable, well-presented business that understands the industry from head to toe.
• Staff who are engaging, well trained, informative, and on the ball at all times.
• Presentation of their property in the best light and up to date.
• Excellent written and spoken communication.
• All underpinned by great technology that creates unequivocal data shows expertise and provides guest and owner efficiencies.
Reputations are earned, and once earned are a powerful tool especially in local regions where most managers exist and compete. Owners seek online but want that personal touch, so build that reputation, spread the word locally, promote it on your web, social & professional media.
Build great owner and guest reviews, maybe get an owner ambassador or two and use referral techniques. Aim for 100% conversions, of inbound interest, not 0.1% of a thousand emails.
Remove those owners who are not prepared to invest in their properties or the small % who take up 90% of your time. Also not every member of staff can adopt all roles and especially converting new owners, so focus on those personal closing skills sets too. Don't forget to keep all owners engaged and informed at all times, reducing churn is as important as new acquisitions.
If you want to go big very fast, get investment, you'll need it, but don't forget the basics. A solid company with a great reputation is like bees to honey. Refine, polish, rinse and repeat.
8. Ambassador and referral programmes are one of the key ways that successful property managers use to expand their inventory.
Vanessa de Souza Lage, Co-Founder and CMO, Rentals United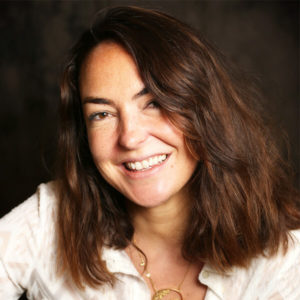 Through our Secret Sauce podcast, we gather a lot of fascinating insight and knowledge from successful property managers. A subject that often comes up is the acquisition of new properties and how property management companies go about it.
Thanks to our many interviews with successful property management companies, such as Evolve, Frontdesk, and Cottage Link Management most recently, we discovered that these four ways are the top way they scale their inventory:
Acquisitions of smaller companies
Innovative brand marketing
Ambassador and referral programmes
Offering additional services to owners
Particularly, Cottage Link Rental Management gets 2-3 referrals a day from real estate agents. They run an owner referral programme and use website content to attract new business too.

Heather Bayer, CEO of Cottage Link Rental Management (160 units in Canada), stated, "This year, the market of people buying second homes has blown up everywhere. So our number one source of referrals is our network of real estate agents. We provide them with all sorts of services like an evaluation for rental so they have something to give to their new buyers. In return, they share our information. We're getting two or three [new buyers] every single day. Secondly, it's a referral system for our current owners and past owners. If they refer a friend or someone else who has a property then they get preferential commission."
A fully developed vacation rental property acquisition strategy can put your business on the fast-track to growth
If you are a vacation rental business owner, growing your inventory should be front-and-center in your list of things to do to grow your business. The demand has already presented itself. VRMs must take concrete steps to grow their portfolio to take full advantage of this demand. Thankfully, there is data and technology to support and expedite this endeavor. Your reputation, however, will always be the number one factor contributing to your success, and reputation is cultivated by getting the fundamentals of hospitality right.