Only 22% of existing vacation rentals are listed with the big listing sites (e.g. HomeAway, Airbnb, TripAdvisor, Booking.com, etc.). So, there is room for a website that could aggregate all this existing supply and let users search all vacation rental websites, big or small, at the same time.
This is what the "meta-search engine" Tripping.com is doing. It lists 8 million properties (While Airbnb has "only" 2 million and Booking.com around 400,000)!
I interviewed Tripping.com's CEO, Jen O'Neal. I wanted not only to have her explain what her company does, but also to share how you and I can benefit from playing around with her website.
As you know, I like using free tools to know more about my competitors, just like I explained in my article about Facebook marketing for vacation rentals and in the one about finding niche vacation rental websites. Tripping.com is indeed one of these great sources of information for vacation rental owners and managers.
For instance, you can use Tripping.com to conduct free market research to see how your competitors are faring. Do they show up higher than you in Tripping's search results? Why? What can you learn about your pricing vs. that of your competitors? Does it have to do with their amenities? Read on!
If I call Tripping.com « the Kayak for vacation rentals", "the Trivago of the short-term rental industry", or "the world's largest vacation rental search engine », is it a fair description of what you are doing?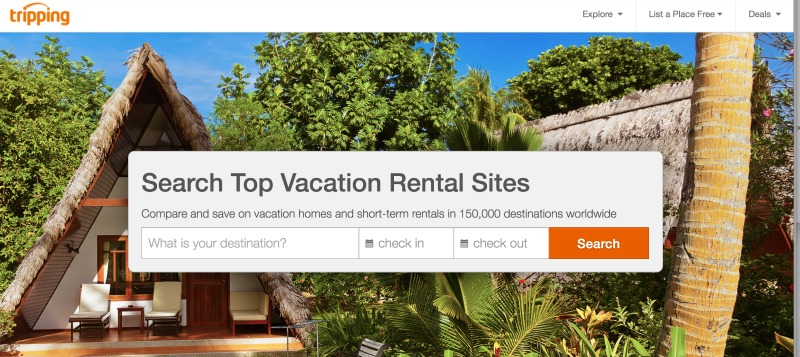 Yes. We are officially the world's largest vacation rental search engine with 8 million properties in over 150,000 destinations around the world. Industry insiders often compare us to Kayak and Trivago because we aggregate accommodations from dozens of sites around the world. While Kayak and Trivago have traditionally focused on hotels,
Tripping.com offers the widest selection of non-hotel accommodations including vacation homes and short-term rentals.
As a vacation rental owner, how do get my property listed on Tripping.com? As a vacation rental manager, how can I add my inventory to your site?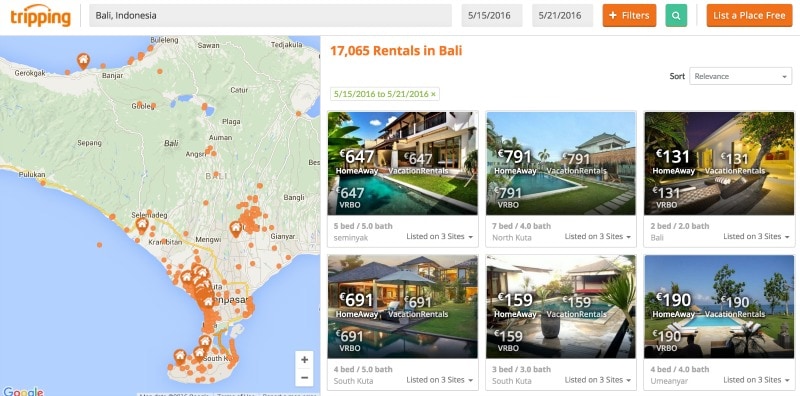 Tripping.com is a search engine, so it's not possible to list your property directly on our site. That said, if you simply list your property on any of our partner websites, it should appear live on Tripping.com within 24 hours.
If your property is currently listed on sites such as  HomeAway, VRBO, Flipkey, TripAdvisor, Booking.com (or any of our other partners' sites), your property may already be on Tripping.com. If this is the case, hopefully we've been sending you bookings through our partners!
If you're a vacation rental manager and you'd like to see your inventory on Tripping.com, click here or get in touch with our business development team at [email protected].
When it comes to search engines, be it Google or Tripping.com, vacation rental managers and owners always want to rank higher than their competition in search results. If my properties are already listed on Tripping.com, say via my own feed or via my HomeAway listings, how do I make sure that I rank high on your site?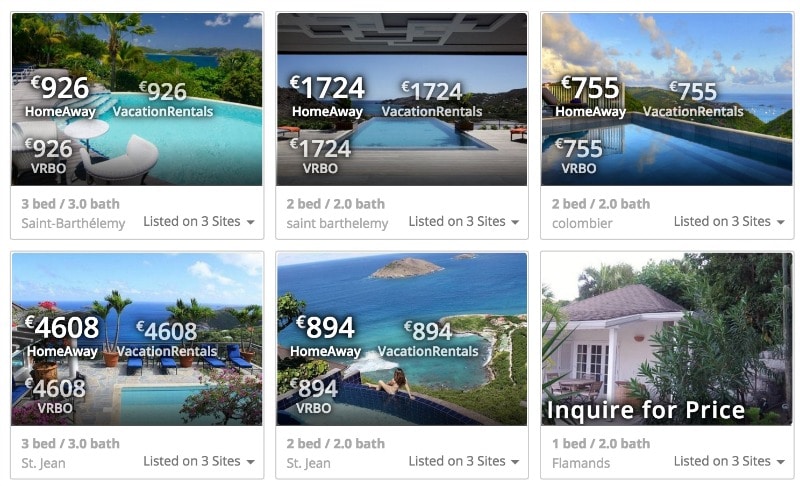 Ranking high on Tripping.com is a lot like ranking high on Google – the more relevant and informative your property listing, the more likely it is to appear in our top search results. Here is a quick checklist to ensure our search algorithm favors your property:
Update your calendar availability often. This is very important as fresh listings tend to get higher placement in search results.
Write a detailed description of your property. Many users enter keywords when searching (such as "beach" or "subway"), so be sure to include information about the neighborhood and surrounding area as well.
Include all of the amenities offered at your property. If your place has wifi, swimming pools and air conditioning (which are among the top requested amenities), be sure to note them on your listing.
Show off your property with big, beautiful photos. Properties with high-resolution photos will be placed higher in search results and often have a higher conversion rate. Make photos a priority and you'll likely get more bookings.
I met your CEO, Jen O'Neal, in Paris for a very nice chat. She told me that enquiries generated through Tripping.com were much more qualified than the average enquiries that we usually get from the listing sites (e.g. VRBO, Homeaway, etc.). Why do you think that is true?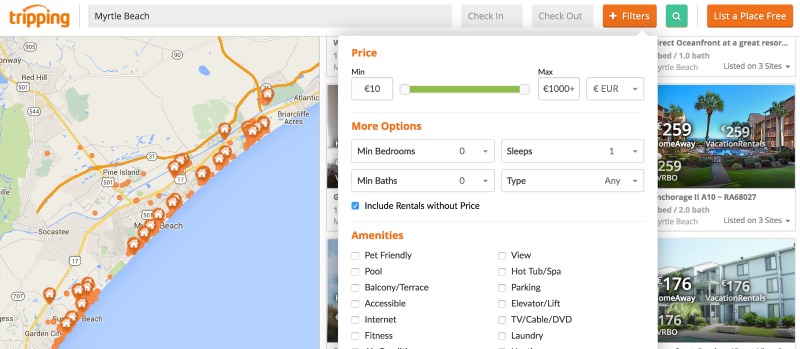 As a search engine, Tripping.com enables travelers to search and compare vacation rentals from top rental sites. By the time they're ready to inquire about a rental, travelers have already done their research so they know which property best fits their budget and needs.
Before Tripping.com, travelers would visit an average of 5 sites before booking a vacation rental. Our mission is to save them time and money by making it easy to search, compare and book vacation rentals online.
As a vacation rental owner or manager, how can I best use Tripping.com as a tool to improve my own pricing and listings? What kind of insights on my competitors can I get by creatively using your website?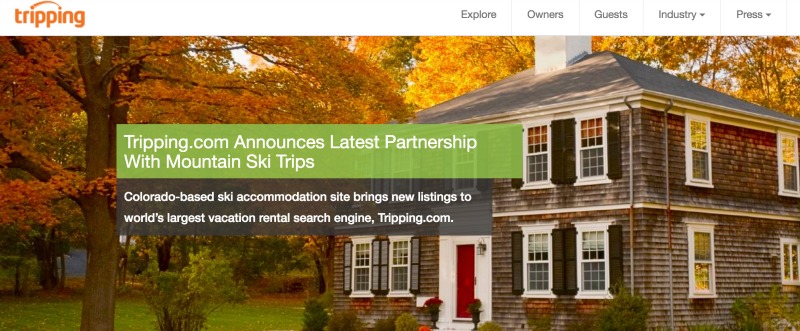 As an owner or manager, Tripping.com is an invaluable resource for comparing your offerings with competing property owners. You can:
Search for properties in your location with or without dates to see which properties come up highest in search results.
Experiment with the filters on Tripping.com (bed/bath, price, amenities, and keyword search) to see how the ordering changes on the search results page. If your competitors' listings are now higher than yours, their properties may have more amenities or more comprehensive descriptions.
Compare your photos, descriptions, and overall presentation of your property with other rentals in your area.
Compare your nightly rates with the nightly rates in your area. To stay competitive, we recommend pricing slightly below comparable rentals. For example, if 2-bedroom rentals are going for $300/night in your area, price yours around $290 to attract the attention of travelers.
Search for a date less than a week from today to see which places still have availability. Notice any common factors between them to determine what to avoid when promoting your property.
So, are you ready to give Tripping.com a try? You can also sure have a look at Tripping's smaller competitors, such as HomeToGo and Likibu.