Sykes Holiday Cottages has been on an acquisition spree as of late, scooping up a number of smaller companies in the UK's short term rental market. In this article, we recap the companies Sykes owns to date and how its acquisition strategy has helped them become the second largest player in the UK market.

Who are Sykes Holiday Cottages?
Sykes Holiday Cottages is one of the UK's leading holiday cottage rental providers, with over 22,000 properties across the country. The company has been growing rapidly in recent years, and is now the second-largest player in the UK market after Awaze. But how did they get here? Back in January 2022, we spoke to Graham Donoghue, CEO of Sykes Holiday Cottages about industry trends. When asked about the yield Sykes could be getting in summer 2022 with the return of wider international travel, Graham said:
"Well, maybe we were quite a unique case or we're different from many other vacation rental businesses. Because we don't not rely significantly on overseas travel. We're 90% + domestic. When I speak to other CEOs globally, who've got a strong domestic presence, most of them have done pretty well and are pretty optimistic about the future."

Graham Donoghue, CEO of Sykes Holiday Cottages
With its domestic portfolio on the rise, Sykes Holidays Cottages doesn't intend to shift its approach any time soon.
Which companies do Sykes Holiday Cottages own?
Sykes Holiday Cottages has made a number of acquisitions in recent years giving Sykes a portfolio of over 20 different brands, each with its own distinct identity. The flagship company's key sister brands include: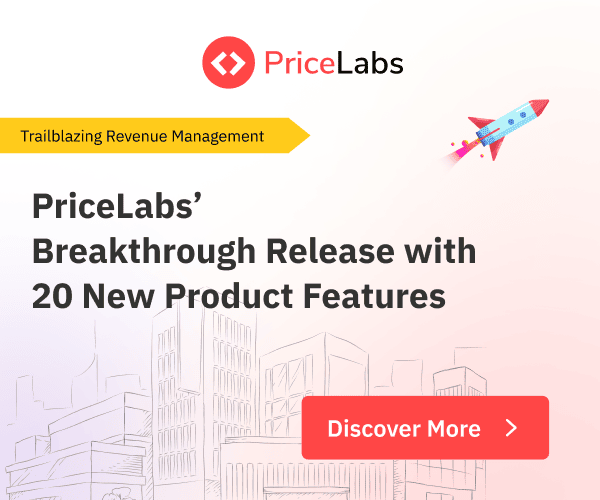 Abersoch Quality Homes is a luxury self-catering holiday company that offers 100 high-end properties in the Abersoch area of Wales.
Best of Suffolk is a specialist agency offering a range of unique houses and apartments. The agency represents over 380 holiday cottages across Suffolk.
Carbis Bay Holidays offers four and five star properties in the Carbis Bay area of Cornwall, England. 
Character Cottages specializes in cozy cottages in the Cotswolds with 220 in its portfolio.
Coast and Country Cottages offers over 450 cottages located across South Devon. 
Coast and Country Holidays is a Welsh specialist agency offering 150 hand-picked holiday cottages throughout Pembrokeshire, Carmarthenshire and Ceredigion.
Cornish Cottage Holidays offers 900 self-catering properties in Cornwall, England. 
Dream Cottages is an award-winning agency with over 300 cottages in Devon.
Heart of the Lakes is a specialist agency offering 300 + properties in the Lake District. 100 of them are dog-friendly. 
Helpful Holidays is an award-winning South West England agency with self catered accommodation options in Devon, Cornwall, and Somerset. 
Hideaways offers vetted properties located in Cornwall, Dorset, Wiltshire and Kent. 
Hogans Irish Cottages has over 600 properties across County Kerry, County Clare, County Wexford, County Galway, County Donegal, County Cork and County Sligo.
John Bray has over 350 cottages along the North Cornwall coast. 
Lakes Cottage Holidays offers cottages with hot tubs in the Lake District.
Lake District Lodge Holidays offers log cabins and lodges in the Lake District.
Lakelovers offers 500 properties, over 250 of which are dog friendly in the Lake District.
Manor Cottages offers period properties all over the Cotswolds.
Menai Holidays has over 600 self-catering properties in North Wales.
 Northumbria Coast & Country is a specialist agency offering 500 properties in the North East of England. 
Welsh Coast and Country Cottages offers 150 properties across Wales.
Yorkshire Coastal Cottages is a specialist agency offering a range of self-catering properties in the Yorkshire area of England. 
Bachcare makes up the majority of the international proportion of Sykes' portfolio. This New Zealand-based vacation rental company offers vacation homes, baches, and apartments in various locations across the country.
Which companies have Sykes Holiday Cottages acquired in 2021 and 2022?
Syke Holiday Cottages' 2021 acquisitions include:
Northumbria Coast & Country Cottages
Abersoch Quality Homes
Best Of Suffolk
Syke Holiday Cottages' 2022 acquisitions to date include:
LHH Holidays  
Lyme Bay Holidays
Why has Sykes Holiday Cottages acquired so many companies?
There are a few reasons behind this strategy. Firstly, by acquiring these other businesses, Sykes can quickly expand its reach and increase its market share. Secondly, it can also use these acquisitions to consolidate the holiday rental market and become a major player in the industry. Lastly, through these purchases, Sykes can gain access to new technology and innovations that can help it streamline its operations and better serve its customers.
So far, Sykes has made some smart moves with its acquisitions and is well on its way to becoming a top player in the holiday rental market. With its strong market position and expansive portfolio, Sykes is well-positioned to continue growing in the years to come.