Last March, we spoke to Andy McNulty, co-founder and CEO of Touch Stay, a digital guidebook company with 18,500 active guidebooks presenting practical and inspirational information to guests before, during and after their stay. In that article, Andy shared how Touch Stay products could impact the guest experience positively early on. Since then, Touch Stay has closed a seed funding round from a host of investors totalling a £4 million valuation. What does that say about guest experience? Keep on reading to find out how investors see the industry and what that could mean for your vacation rental business.
How did Touch Stay acquire its latest investment?
Following a previous customer funding round in April 2019, the round was boosted by in-bound interest and fresh investment from existing investors. Touch Stay, based in Sussex, United Kingdom, has been funded by SiteMinder founder Mike Ford and strategic investor Scott Balthazor. 86 percent of existing customers reported significant time savings as a result of using Touch Stay, according to the company, which appeals to both property managers and potential investors alike.
Touch Stay's proposition also eliminates the need to update printed guest information books or binders. As this is environmentally and economically beneficial, this would also be of interest to potential investors.
How will Touch Stay spend the funds?
The cash will also help fund team expansion and core product development, including finalizing its soon-to-launch guest messaging feature. McNulty says: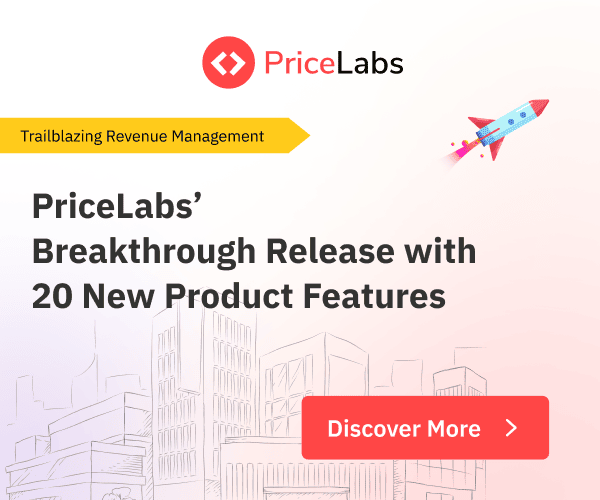 "We'll be hiring more people into the team, something we need both to grow and also to mature organisationally, with more expertise in key functions. But we're also investing more to raise awareness of what we're doing and the value of the product. We have nearly 20,000 guidebooks in circulation but this is still a tiny fraction of the market. We hear so often words like "this is so cool I didn't know you guys existed".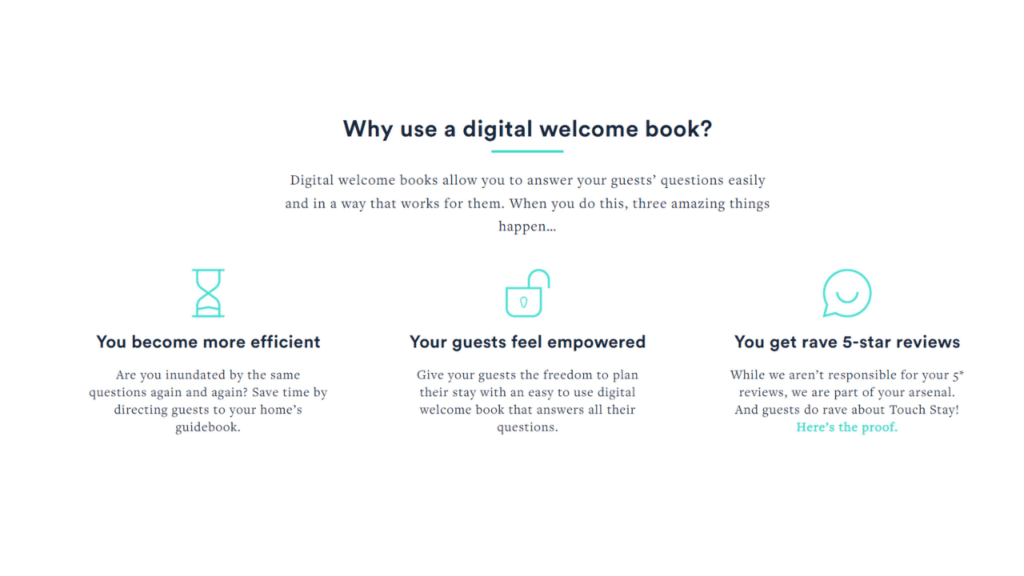 How do investors see the vacation rental industry?
Here's what McNulty had to say following his company's latest cash injection:
" We've been able to raise because we've proven our business model. We offer clear value to hosts and managers because we solve the problem of getting guests to read and self-serve the answers to their questions. We do that with a simple, pretty, easy-to-use layout. This proven model, together with a large addressable market, makes it an attractive investment proposition to investors."
What does this mean for your vacation rental business?
The key is guest experience
Being able to reach your guests before, during and after their stay is significant
Time saving is beneficial to both your day to day operations and your potential investors
Offering clear solutions in an addressable market is attractive to investors
From arranging smooth check-ins to communicating better with guests during their stay, Andy shares how to elevate the guest experience with improved communications at our next conference. Hear Andy's insights at our free 1-hour conference: OVERCOMING INFLATION AND LABOR SHORTAGES: WHY NOW IS THE TIME TO PRIORITIZE OPERATIONAL EFFICIENCY, taking place on Thursday, April 28, 2022, at 12:00 pm EST / 9:00 am PST.