Are you a new host? Or are you a seasoned property manager with some new listings? Perhaps you noticed an option to add a 20% discount to your new listing during the onboarding process. It might seem counter-intuitive to offer a 20% discount for a brand new listing, but Airbnb believes this discount will kickstart your success. In this article, we'll explore why the new listing promotion might be a good idea for your listing, and we'll explain how to set it up.
What is Airbnb's new listing promotion?
Airbnb's new listing promotion is a special 20% discount available to new listings only. The 20% discount is valid on the first three reservations booked at the listing within the next 30 days. After three bookings or 30 days (whichever happens first), the promotion deactivates itself automatically. Airbnb does not give you the option to adjust the discount percentage or the travel dates, but you can always set up a custom promotion later.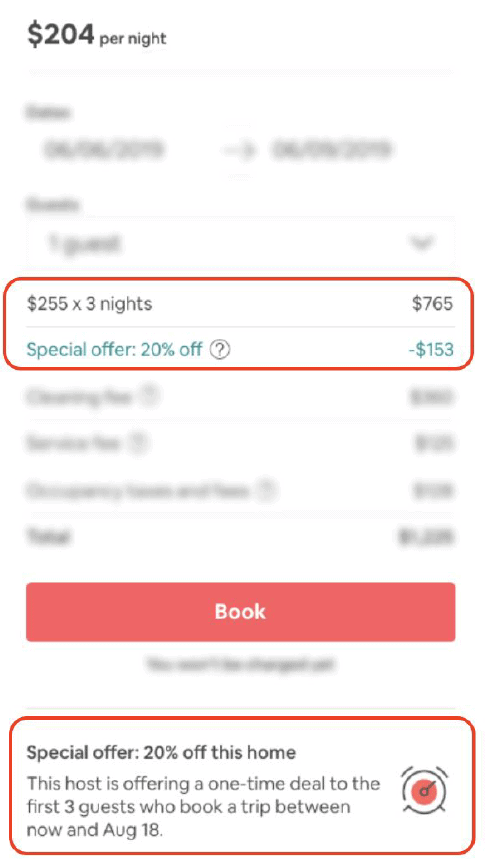 Does this concept sound familiar? Vrbo also offers a 20% new listing promotion, which is valid for the first three bookings or the first 90 days, whichever comes first.
What are the benefits of Airbnb's new listing promotion?
One of the key components of every Airbnb listing is trust. Even if you have the most beautiful property in an ideal location, guests will be wary of booking it if it has zero guest reviews. Guest reviews provide an unbiased look into the experience at your property – both positive and negative – so potential guests are more likely to book a property that has guest reviews over one that doesn't.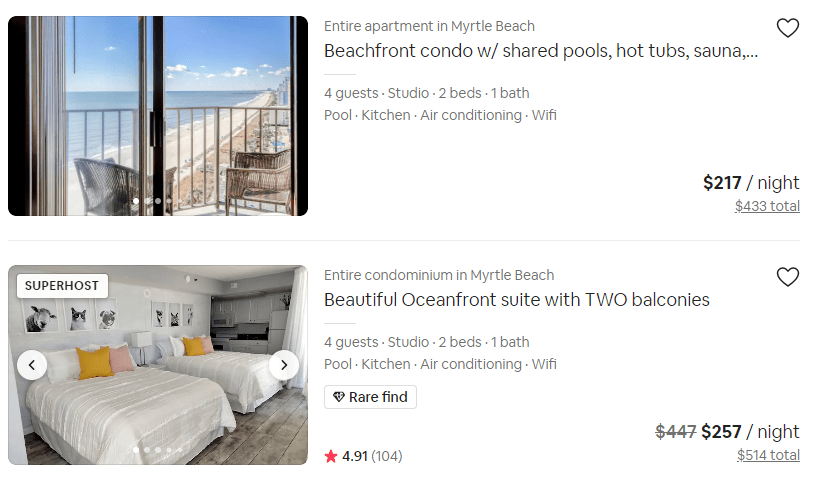 When your listing is new, it doesn't have any reviews yet, so your priority should be getting bookings and reviews as fast as possible. Once you have those first few reviews posted, you'll notice a flywheel effect – more reviews leads to more bookings, which leads to even more reviews, and so on. Airbnb's new hosting promotion gives guests an extra incentive to book your property and jumpstarts this booking-review cycle.
You may be wondering why the promotion applies to your first three reservations – why not the first two or the first five? Airbnb only displays a guest review star rating on your listing when you've earned three or more reviews. The promotion aims to generate three bookings – and thus, three guest reviews – in order to give your listing the guest review score in the search results.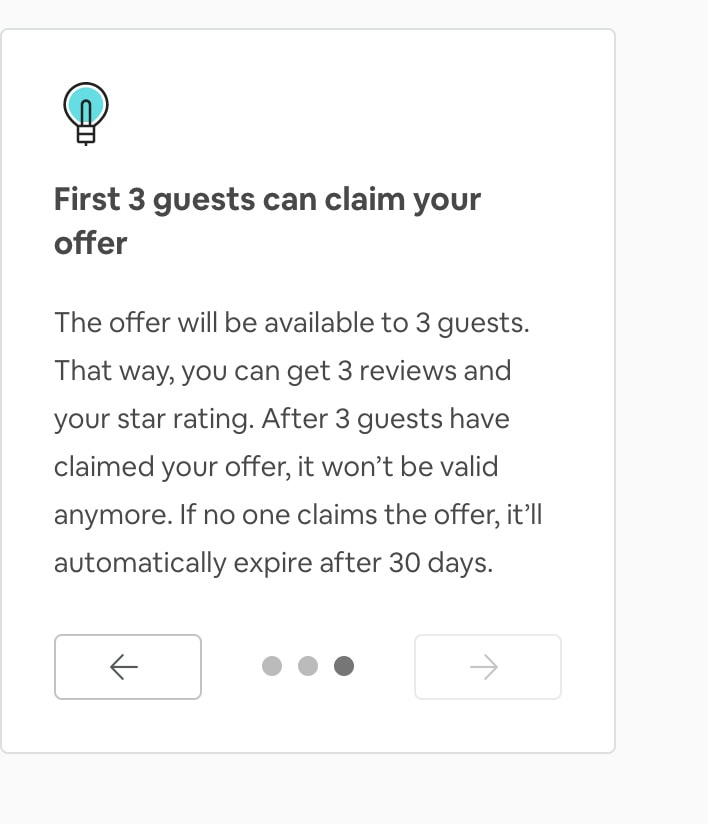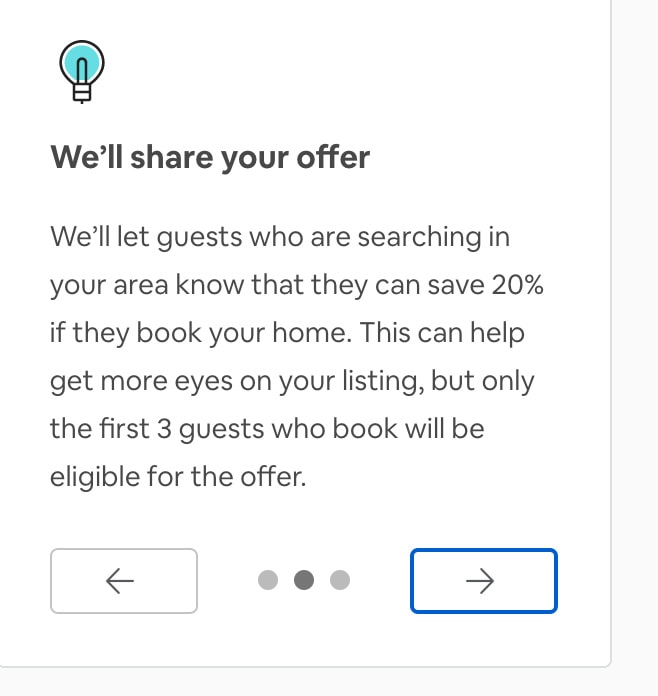 How can I enable the new hosting promotion?
You can turn on the new hosting promotion two ways: during the onboarding process or on your new listing's calendar. To get the most benefit, you should use the new hosting promotion right away – so turning it on during the onboarding process is probably your best option.
During the onboarding process, you'll see a prompt to add the new hosting promotion right before you set your listing live. The option appears after you've set your base rates.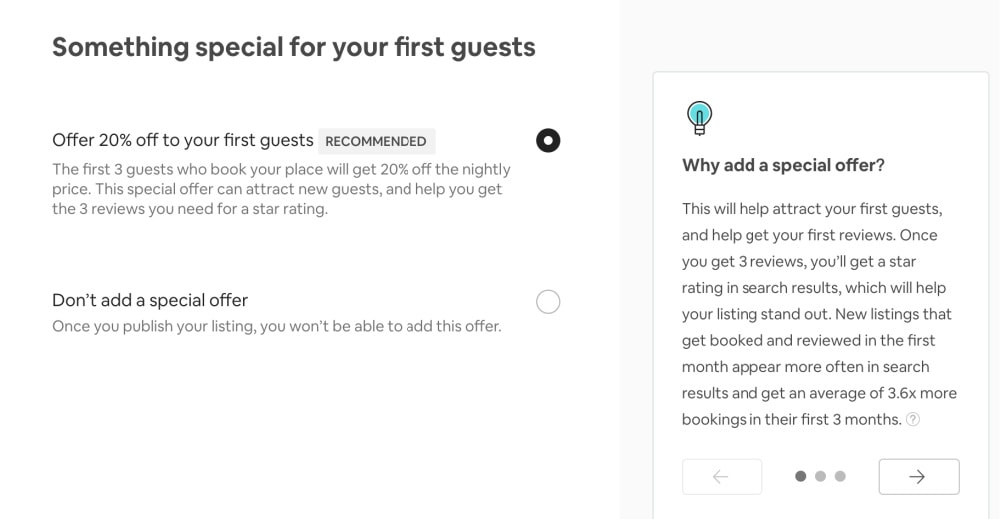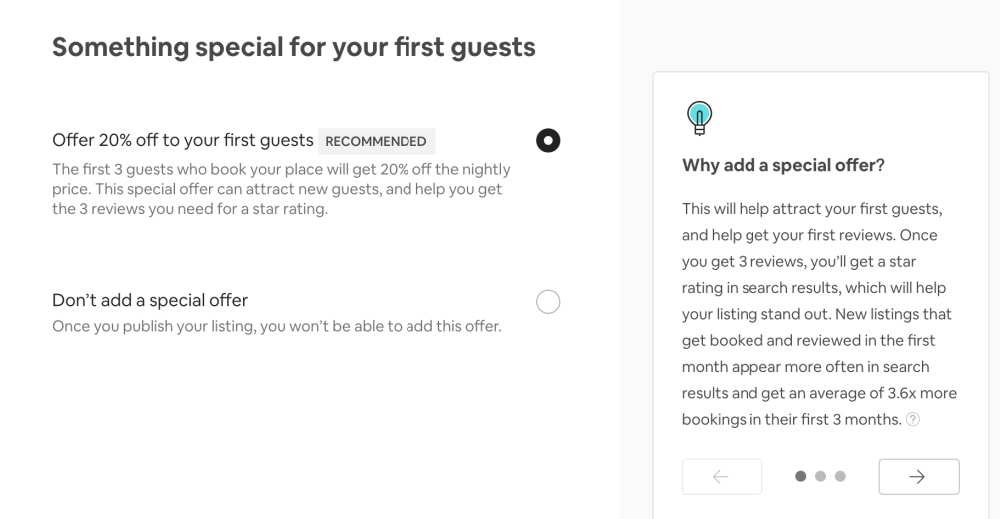 If you didn't opt into the promotion during the onboarding process, you can add it later via your new listing's calendar page. The option will show up when you open the individual listing's calendar (not the multicalendar) before you've received a booking.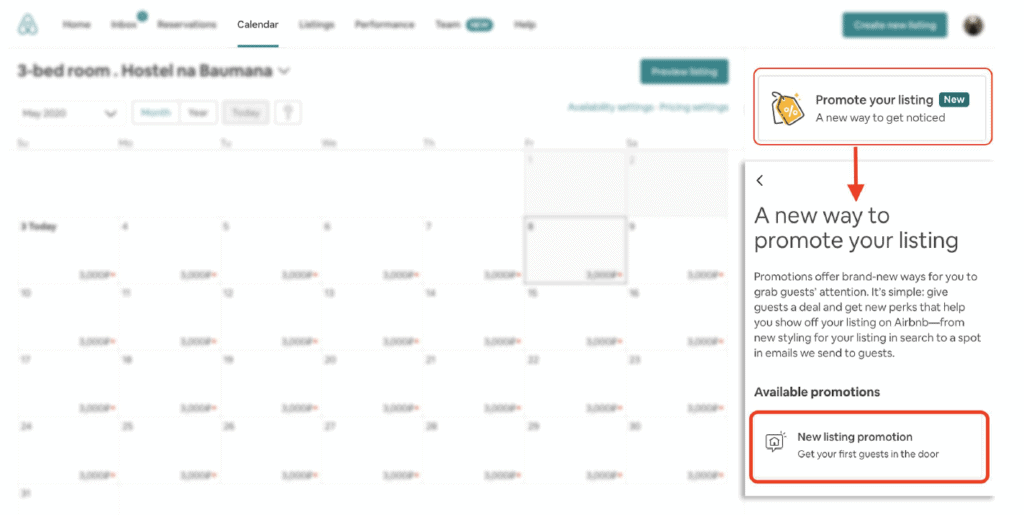 Since 20% is a significant discount, you may wonder if this promotional strategy actually works. According to Airbnb's data, hosts who used this promotion received their first booking in 30% less time than hosts who did not use the promotion.
Have you used the new hosting promotion? Or is it currently active on one of your listings? We'd love to hear about your experience with Airbnb's new hosting promotion and how it impacted your performance.