As cleanliness is perhaps the hottest topic in the short-term rental industry at the moment, property managers can access checklists, guides, and best practices to thoroughly clean their units and build trust with guests. But where's the science behind these recommendations? Vrbo recently published a cleanliness training video produced in collaboration with Cristal International Standards, a group whose expertise lies in the prevention of the spread of disease and infection.
Vrbo shared its enhanced cleaning and disinfecting guidelines a couple of weeks ago. This online training session goes one step further.
The video is packed with recommendations and answers to top cleaning-related questions, which we'll outline here. If you're looking for additional resources, check out Cristal's Intertek Protek COVID-19 certification course.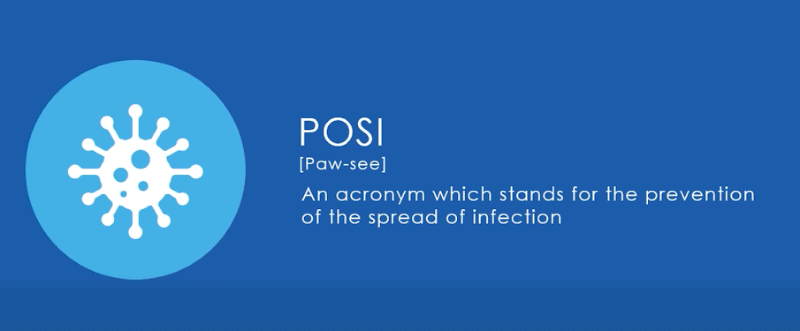 Cristal International offers an acronym to help you prioritize your cleaning measures: POSI, which stands for Prevention Of the Spread of Infection. POSI measures don't only prevent the spread of COVID-19, but also illnesses like the seasonal flu, legionella, and norovirus, so Cristal recommends you integrate thorough cleaning and maintenance practices into your operations at all times – even after COVID-19 is no longer in the headlines.
General POSI measures to adopt for long-term health and safety
In their video, Cristal International recommends that all property managers follow these best practices in order to provide clean, safe accommodations for guests:
Rely on information from trustworthy sources, like the World Health Organization or your local health department. Your friend's cousin's Facebook post probably doesn't count as a trustworthy source!
Develop a POSI plan for your properties, which outlines how you will proactively prevent the spread of infection and how you will resolve any incidents, should one occur.
Clean and disinfect thoroughly between all stays.
Encourage guests to wash their hands. Of course, you can't force your guests to watch their hands, but you can provide everything they need to maintain good hygiene practices.
Offer flexible cancellation policies so guests do not feel pressured (or financially bound) to stay at your property if they fall ill.
If possible, remove excess decor and amenities that are difficult to clean and not essential to the stay experience. Doing so will reduce the time needed to clean your property and prevent further spread of germs.
Clearly display information on-site (from the WHO or CDC, ideally) with tips for prevention and cleanliness during their stay.
Stock your properties with cleaning supplies and encourage guests to clean during their stay. For example, if someone is staying for a week, they should disinfect high-touch surfaces like doorknobs and light switches frequently.
Setting your properties up for success in a post-COVID world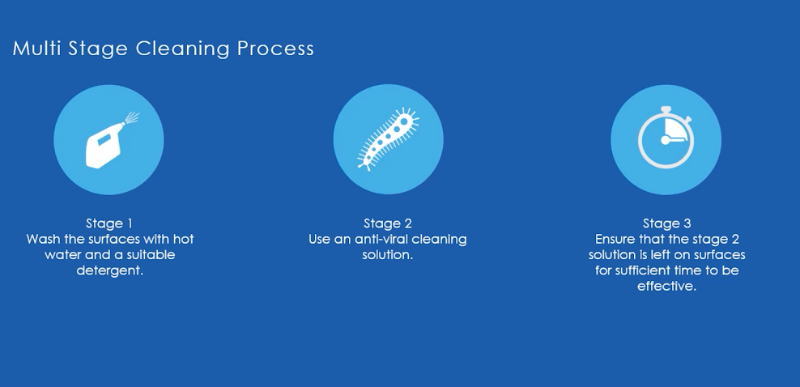 Cristal International also provides some actionable advice for property managers who are eager to be successful in this new age of travel, when guests are hyper-conscious about cleanliness and hygiene.
Operating a clean property starts with your property itself. Cristal urges you to make a few changes to your rental space:
Remove decorative items and adjust the layout of your furniture to make it easier to clean. Weigh the aesthetic benefits with the effort necessary to clean these items.
Clean all linens and towels at a temperature of at least 60°C/140°F. When cleaning linens, handle them as little as possible and store clean and dirty linens in separate areas.
Remove paper manuals or guidebooks and replace them with digital information systems that guests can access via their own devices.
Implement contactless entry solutions so that guests do not touch potentially contaminated keys or locks and can maintain social distancing. As a bonus, contactless check-in can improve the entire check-in experience, giving guests a great first impression of your property. Remember to provide all instructions and emergency access plans so guests do not run into issues getting in.
Your cleaning process should also reflect best practices that prevent the spread of infection:
At least 3 hours before entering and cleaning a property where guests have recently checked out, and 24 hours after that before the next guest arrives. Viruses on surfaces can still post an infection risk during these windows, so it's best to leave a buffer window between every check-out and check-in.
Disinfect your cleaning equipment before cleaning your property to avoid contamination.
Check for any major damage or cleanliness issues that require extra care.
Cleaning for maximum effectiveness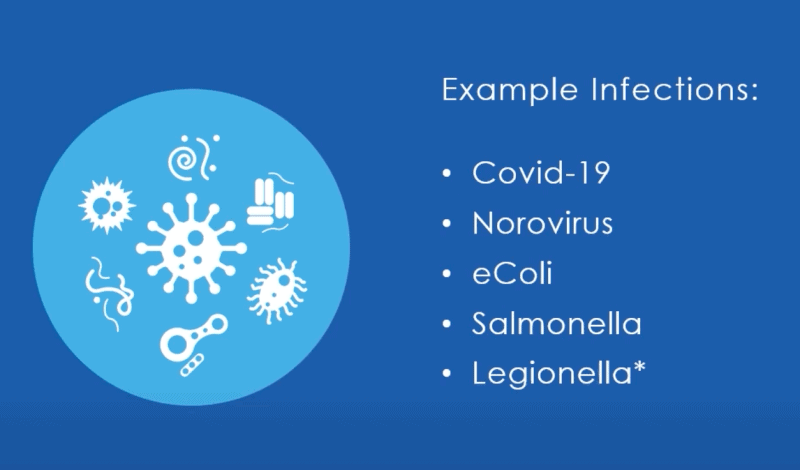 We've talked about cleaning your property thoroughly, but how do you actually do that? And if you outsource your cleaning operations, how do you ensure your external cleaning company does a satisfactory job? Cristal's multi-stage cleaning process follows scientific protocols to reduce the risk of spreading infections, which you can pass along to your cleaning staff.
Wash surfaces with hot water and detergent.
Apply an antiviral cleaning product to the surface. Remember to use the correct products for each surface – many are designed for specific surfaces. The WHO recommends using products that contain 0.5% (or 5000ppm) sodium or calcium hypochlorite solutions for surfaces like walls and floors. Quaternary ammonium compounds (QACs) work best for curtains and food contact areas.
Leave the antiviral product on the surface for an adequate amount of time to kill viruses. Resist the urge to rush through the cleaning process!
Rinse and dry the surface, ensuring that all cleaning products have been wiped away.
Remove and disinfect all equipment so it's ready for the next use.
When cleaning, prioritize high-touch areas like doorknobs, light switches, bathroom surfaces (faucets, toilets), utensils, and furniture like chair backs, tables, and bed frames. Your cleaning process should also follow a logical route through your property so as to not cross-contaminate the kitchen with germs from the bathroom, for example. Change cleaning equipment between high-risk areas to further prevent cross-contamination.
Using sufficient personal protective equipment (PPE) is also important not only for ensuring your properties are completely clean but also for the health of your cleaning staff. Cristal provides some tips on using PPE effectively:
Educate your cleaning staff about the importance of using PPE and how to use it properly.
Equip your cleaning staff with all the PPE they need for their jobs.
Dispose of PPE after use to avoid contamination. Do not reuse PPE.
Encourage your cleaning staff to practice good hand hygiene before and after using PPE.
Though PPE and appropriate cleaning products are crucial to your cleaning protocol, let's not forget another potential risk of disease: pests. Ensure your properties are pest-free by using rodent traps, spraying insect repellants, and checking regularly for bed bugs.
If an external company handles the cleaning process for you, you'll want to perform frequent quality checks, ensure the cleaning staff is wearing PPE, and prevent potential cross-contamination if cleaning staff is cleaning multiple properties back-to-back.
While you might feel overwhelmed with so many new recommendations and guidelines for cleanliness, remember that it's all in the best interests of your guests, your business, and the health and safety of you and your staff. Also, note that sites like Vrbo are now highlighting cleaning practices and cleanliness ratings on their listings, so adopting these measures can also lead to more bookings and better conversion.
We recommend that you watch Vrbo's video with Cristal International Standards yourself and share it with any partners who need to be informed about good cleanliness practices.