Goodbye, HomeAway. Adiós, TopRural. Adeus, AlugueTemporada. The Expedia Group has been busy streamlining its portfolio of vacation rental website brands. The websites Toprural.com in Spain and AlugueTemporada.com.br in Brazil are already redirecting to Vrbo España and Vrbo Brasil. This July, HomeAway is becoming Vrbo. Users of the HomeAway website in the U.S. will be redirected to Vrbo.com and HomeAway mobile app users will receive a notification to download the Vrbo app.
For the moment, Vrbo's established local brands such as Abritel in France and Stayz in Australia are still around. But if Vrbo is willing to make HomeAway disappear and has been busy rolling out the Vrbo brand across 15 countries, we can guess that Vrbo France and Vrbo Australia will come and replace these venerable vacation rental brands soon. Yet, we'll see that it will not be easy, as these brands still drive a lot of searches in their local markets.
We'll also look at what this consolidation means for property managers and owners: All these brands have for long been sharing the same technical HomeAway platform. So, what would be the benefit of a global Vrbo brand for our industry?
This July, HomeAway is becoming Vrbo. In the US.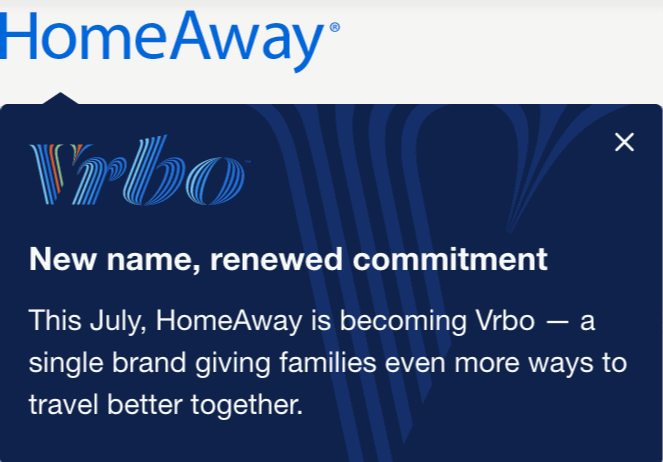 This is what you can read on the HomeAway.com website: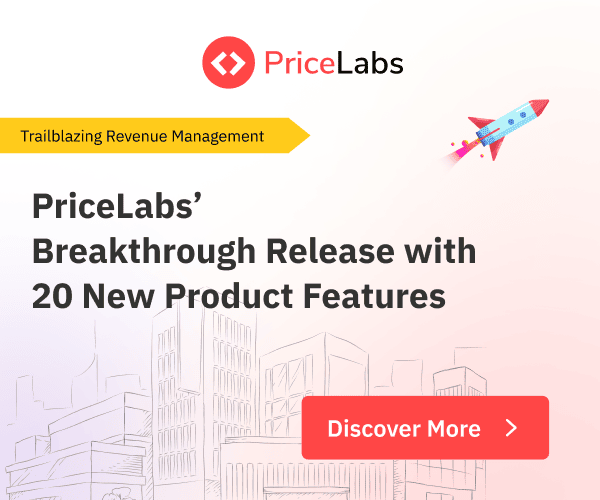 New name, renewed commitment. This July, HomeAway is becoming Vrbo — a single brand giving families even more ways to travel better together.
In a press release, Expedia Group announced on June 23 that HomeAway.com would redirect to Vrbo.com in July 2020. The HomeAway app will be replaced by the Vrbo app. This significant change had actually already started. For instance, two months ago, property managers and owners noticed that the beloved HomeAway Community forum had been closed and transitioned into the Vrbo partner forum (community.vrbo.com).
HomeAway Group became Vrbo in May 2019
In May 2019, the HomeAway Group announced that it was rebranding to Vrbo. The VRBO name itself was getting a new look (Vrbo instead of VRBO), a new pronunciation ("ver-boh"), and a new logo.

HomeAway acquired VRBO in 2006. At the time, HomeAway had been rolling up several US vacation rental websites, such as CyberRentals.com, GreatRentals.com, A1Vacations.com, and TripHomes.com. But as vrbo.com remained a website familiar to a lot of Americans, HomeAway could not easily make it disappear into homeaway.com, as it did with the other brands.
Throughout the years, the Vrbo brand has consistently outperformed HomeAway with family travelers. Internet user searches for "vrbo" stubbornly remained higher than those for "homeaway", despite the money spent into advertising the HomeAway brand. After all, way before people "booked an airbnb", they were "booking a vrbo". If VRBO started as a genuine platform for vacation rentals by owners, it has since welcomed a lot of property managers, which the rebranding into Vrbo was also trying to capture.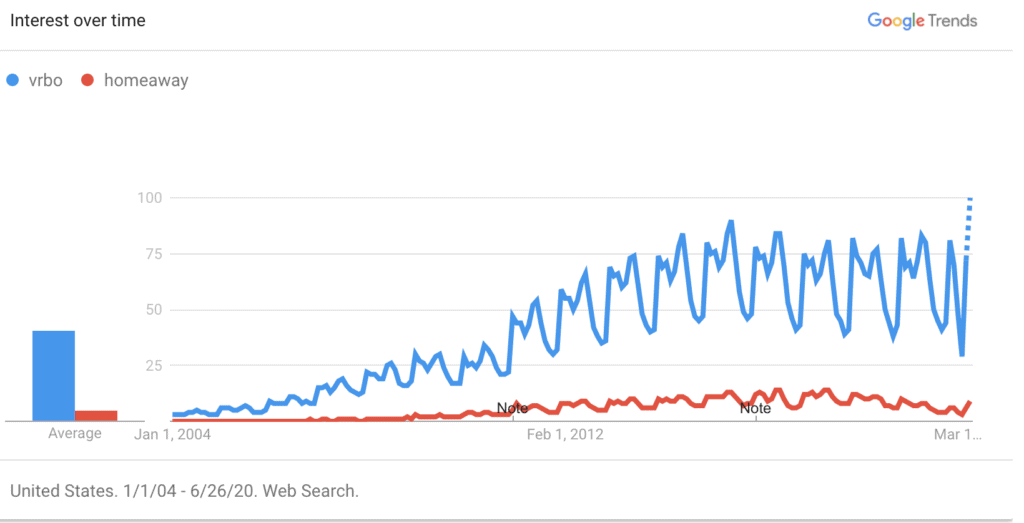 VacationRentals is (also) becoming Vrbo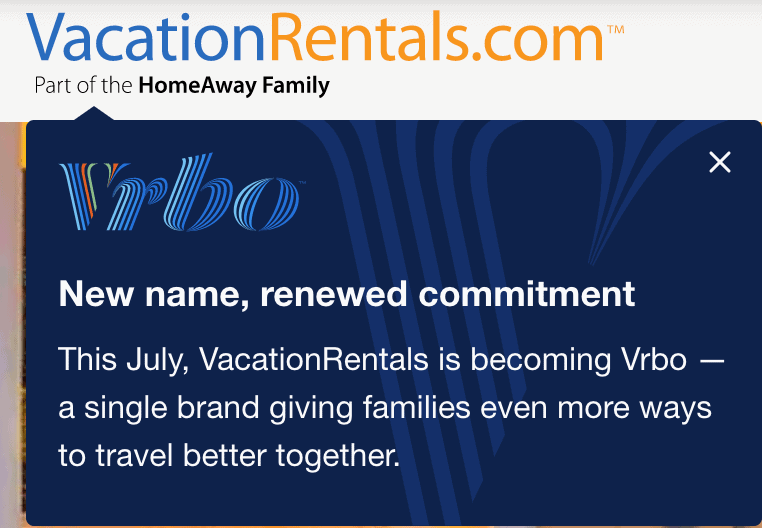 Another brand that HomeAway had acquired but had been reluctant to kill was VacationRentals.com. Yet, just like homeaway.com, it will redirect users to vrbo.com starting this July. VacationRentals is becoming Vrbo. So, by the end of July, all US brands will have been rolled up into Vrbo.
For HomeAway property managers and Owners, no major change
This is the message that HomeAway partners currently see on the Owner Dashboard login page: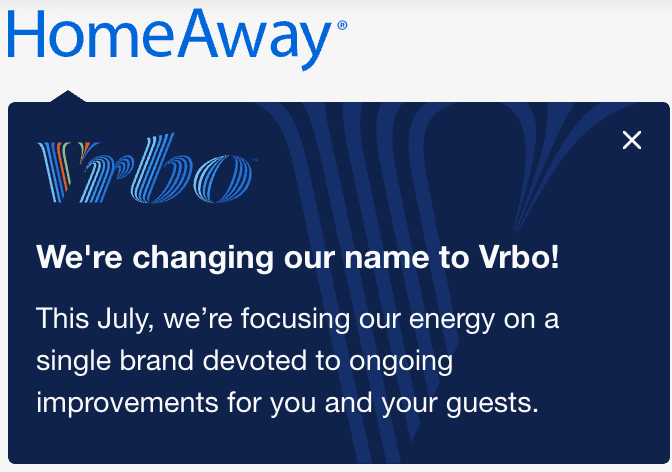 We're changing our name to Vrbo! This July, we're focusing our energy on a single brand devoted to ongoing improvements for you and your guests.
Visually and technically, the Vrbo and HomeAway websites have been the same for long. Listing a property on Vrbo automatically made it available on HomeAway, and on all of its sister brands across the world. So, the transition in July will not change a lot for property managers and owners. One of the big changes may be that the Owner Dashboard will from then on only be accessible from Vrbo.com, as HomeAway.com will cease to exist.
Vrbo.com is available in 15 countries, with some local brands already folded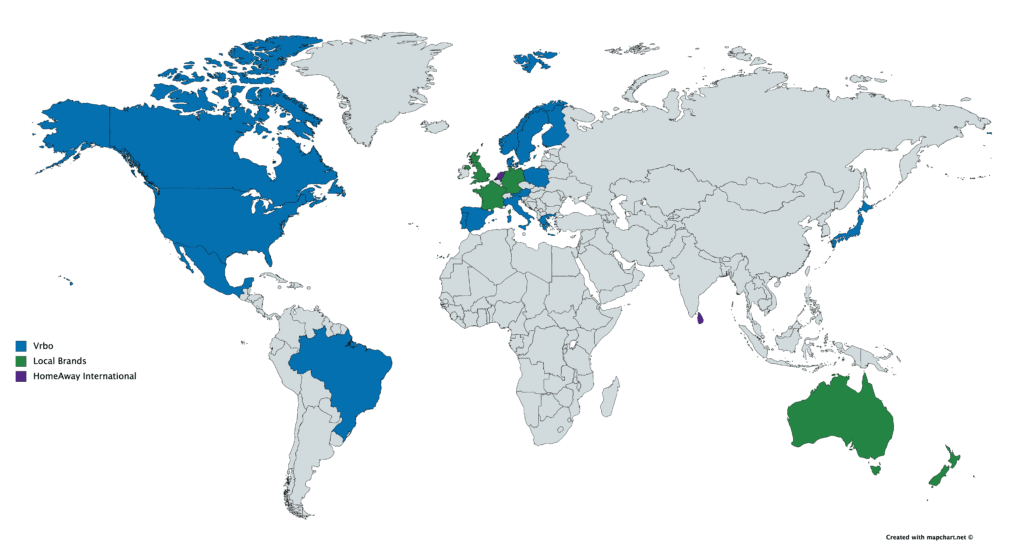 Since making Vrbo its primary alternative accommodations division in May 2019, Expedia Group launched the Vrbo brand in countries where the company did not yet have a vacation rental presence and rebranded existing country-specific sites to Vrbo. Vrbo is now live in 15 countries across the Americas, EMEA and APAC regions:
Austria -> Vrbo Österreich
Brazil -> Vrbo Brasil
Canada -> Vrbo Canada (English / Français)
Denmark -> Vrbo Danmark
Finland -> Vrbo Suomi
Greece -> Vrbo Ελλάδα
Italy -> Vrbo Italia
Japan -> Vrbo 日本
Mexico -> Vrbo México
Norway -> Vrbo Norge
Poland -> Vrbo Polska
Portugal -> Vrbo Portugal
Singapore -> Vrbo Singapore
Spain -> Vrbo España
Sweden -> Vrbo Sverige
Local brands that have already been folded into Vrbo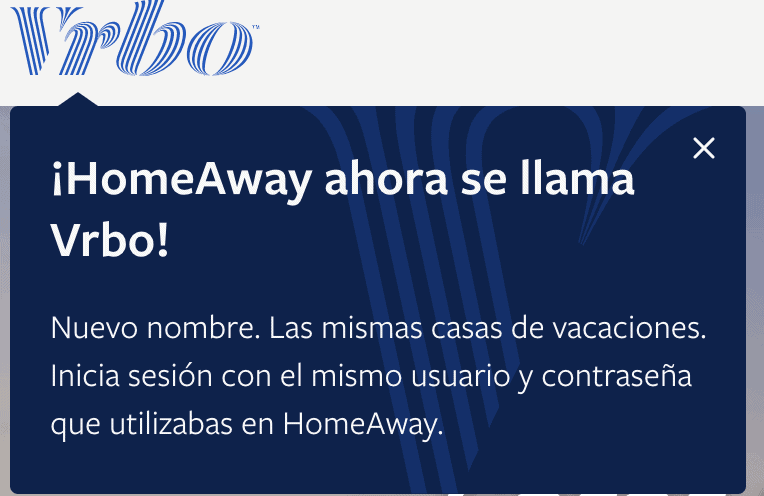 Most of these countries are new to Vrbo / HomeAway. The group never had a direct presence there before. Yet, the former HomeAway Group had acquired a few local brands that are already redirecting to Vrbo:
HomeAway.it -> Vrbo Italia
AlugueTemporada.com.br -> Vrbo Brasil
Toprural.com -> Vrbo España
For instance, TopRural has been redirecting to Vrbo Spain (https://www.vrbo.com/es-es/) since March 2020. So, the streamlining of the Vrbo brands has been set into motion before the decision to terminate HomeAway had been made public.
We can also mention the case of Travelmob, a Singapore-based company, whose website had already been redirecting to HomeAway. So, Vrbo Singapore will not really be starting from scratch.
What to do with Vrbo's strong local brands: HomeAway UK, Stayz, Bookabach, Abritel, Homelidays, and FeWo-direkt?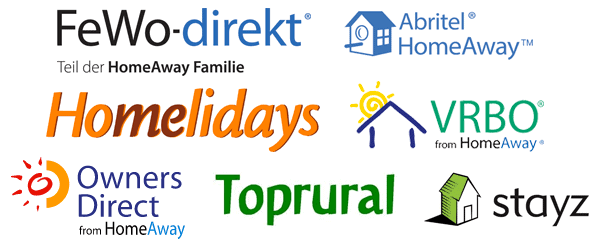 Just like Airbnb.com and Booking.com, Vrbo.com is set to become a global website, that anyone in the world can access, in their own language. Yet, the Expedia Group still counts powerful vacation rental brands, entrenched in major markets, which will make the process a bit longer.
The countries where the concern for Vrbo may exist are:
Australia, with the Stayz brand
France, with 2 brands: Abritel is the main one, but sister brand Homelidays is still operating its own website
Germany, with the FeWo-direkt brand
The UK, with the HomeAway UK brand (Sister brand OwnersDirect.co.uk has been redirecting to HomeAway.co.uk since 2018)
New Zealand, with the Bookabach brand
So, why not just roll out the vrbo.com in these countries? After all, these brands already all operate on the same technical platform and the differences are cosmetic. Thanks to its bilingual Canadian site, Vrbo is already in French. Its Austrian website already offers German. Launching in other English-speaking countries should not be difficult.
Just like the VRBO name remained strong after its acquisition by HomeAway, the local brands have kept some value
In some of these countries, HomeAway (let alone Vrbo) had never really traded as the HomeAway brand. For instance, in Germany, the website address is fewo-direkt.de and the logo indicates that FeWo-direkt is "part of the HomeAway family". In France, the website is abritel.fr and the logo states Abritel HomeAway. Yet, in Spain, the situation was the same for TopRural, before it was folded into Vrbo Spain. Same for AlugueTemporada in Brazil. So, what is the real reason for that? Let's see it with the cases of France and Australia.
France, a strong country for Vrbo, where most people are not familiar with neither vrbo, nor HomeAway
In France, the Expedia Group has two brands: Abritel HomeAway and Homelidays. HomeAway had acquired in Abritel in 2007 and Homelidays in 2009. Both brands run on the same platform, the same one as the other brands. Abritel is the brand where the advertising money has invested. Yet, just like VRBO in the US, Homelidays maintained a strong and affinity among French travellers. So, both websites survived.
As you can in the Google Trends graph below, French users have not been searching much for either "vrbo" or "homeaway" over the years. Due to the lack of marketing investment, the Homelidays brand was slowly dying, still bringing in free traffic and bookings.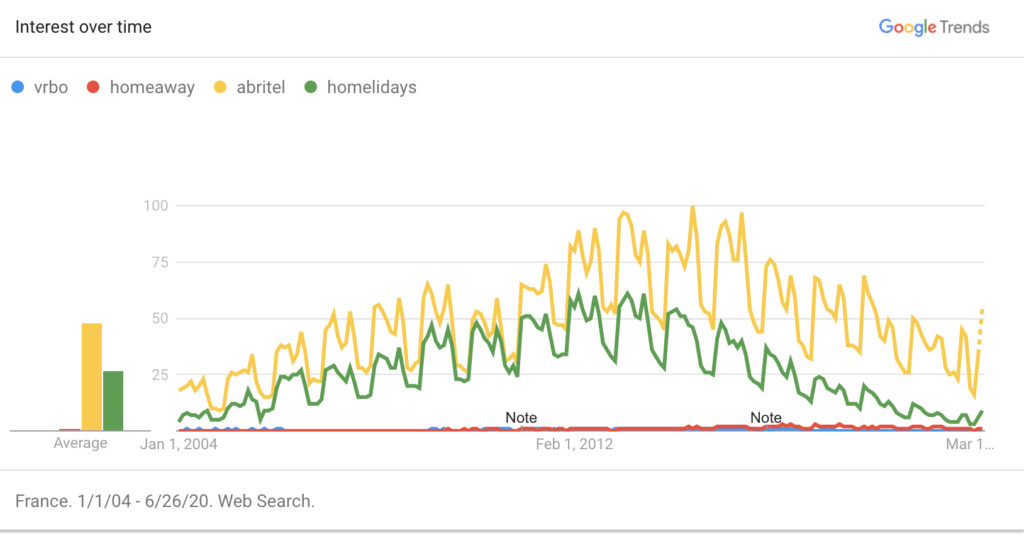 Yet, in the year 2010s, Airbnb entered the scene. In the graph below, Airbnb is in red, Abritel is in blue and Homelidays is in orange. You can see that searches for "airbnb" have surpassed those for either "abritel" or "homelidays" since 2014.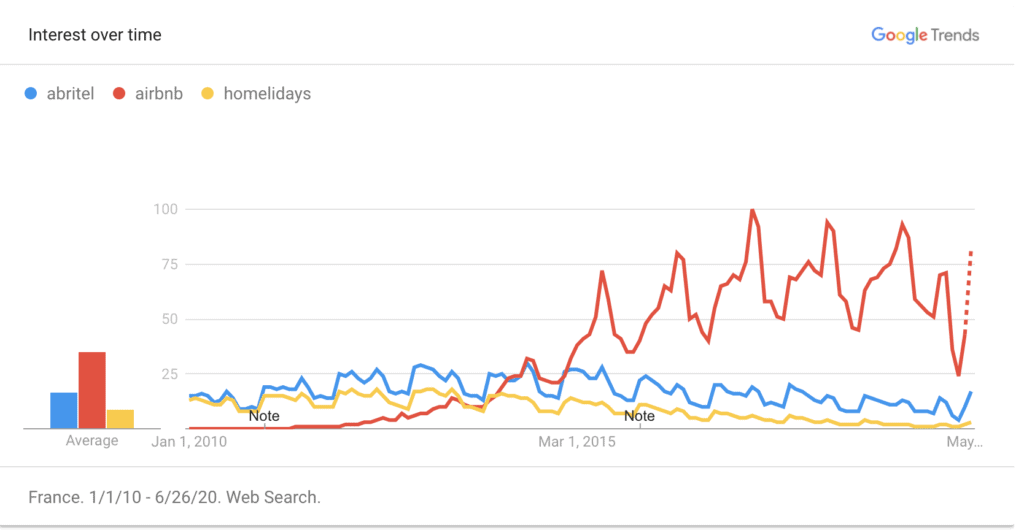 So, in 2020, this leaves Vrbo in a situation with one French brand which is strong who's star has paled against Airbnb and another French brand that is slowly dying. Yet, both brands have been picking up again in Summer 2020: Vacation rentals are on the rise post-lockdown, and Abritel and Homelidays are still names associated with the industry. Generally speaking, the Vrbo brands seem to have done well right after the crisis.
So, launching Vrbo as a brand will be a bold move, but the case for a global brand can be made, as Abritel and Homelidays are not as strong as they used to be.
Discontinuing a strong local brand: The cautious talle of Stayz and HomeAway Australia
In Australia, the situation is a bit the same as in France. But what happened may constitute a cautionary tale for Vrbo. Stayz was acquired in 2013. By 2018, HomeAway chose to discontinue the Stayz brand and launched HomeAway Australia. Yet, the affinity for the Stayz brand remained so high that it had to re-introduce the stayz.com.au as an independent website.
If you look at the graph below, you can see that the "stayz" searches got hit when the brand was temporarily discounted and have never recovered. Meanwhile, searches for "homeaway" did go up in 2018, but not as much as to make up for the drop in "stayz" searches.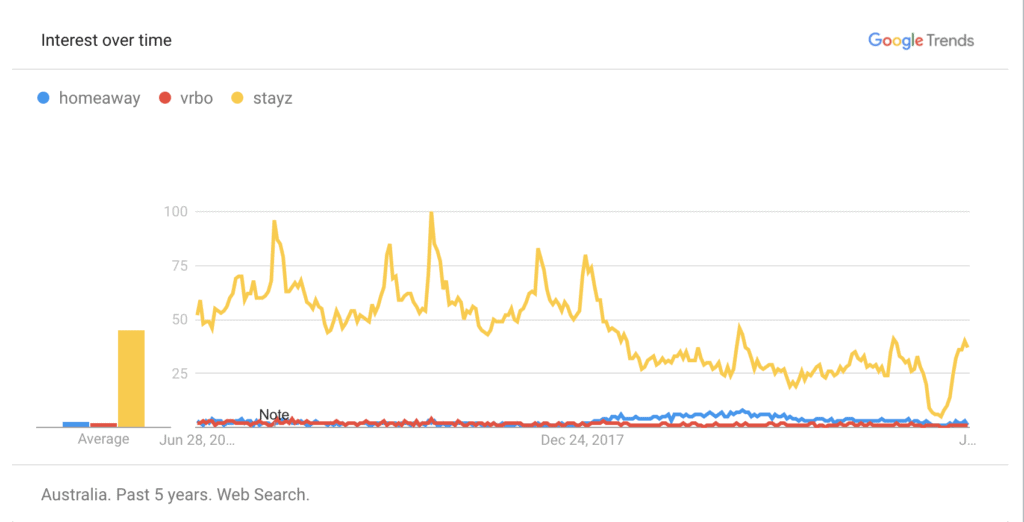 Conclusion: Vrbo goes Global
Pulling together the various marketing budgets to promote one big brand across the world makes sense, especially when the power of the local brands is slowly decreasing. Vrbo is also becoming available in countries and languages where it was not before, which could bring new sources of booking for property managers and owners.
Removing old websites that have garnered a lot of links over the years may not be great for SEO. It will also save money: Even if all the websites were technically functioning under the same platform, the tech teams had to maintain different versions of the site.
For the moment, Expedia Group still mentions HomeAway UK, Stayz, Bookabach, Abritel, Homelidays, And FeWo-Direkt as part of their brands. As they are not on this list, minor websites such as Homelidays, HomeAway Nederland, and HomeAway Sri Lanka may be the next to go.