A smart logo can give your guests the impression your vacation rental is a professional operation, not just some amateur rental. Well run professional operations can charge more.
Your logo can also be part of that all important first impression. Guests see your logo, hear the soft music playing, the welcome card, the welcome hamper and bottle of wine. It all sets the scene for an enjoyable stay. I often greet my guests soon after they arrive and they often melt, saying how wonderful the place is. The logo on the door and the logo on the welcome folder are just another few of those nice touches setting up those first impressions.
Timing
Getting your own logo is easy and can be fun, but first a word of warning on timing. A logo is a nice extra, but should only be explored after you have done all the hard work setting up and bedding in your operation. Early on it can be a distraction from the main game which should be about crafting a great experience for your guests and all that involves, from purchase, decoration, marketing and slick processes. Do the logo at the end, when everything is set up and running.
Getting a logo can be quick and easy.
Gone are the days of paying some fancy designer thousands for a logo. Thanks to the distributed world of the internet, you can tap into hundreds of thousands of designers around the globe, and it can be cheap and easy. You can select a designer from a site like Upwork, but 99designs.com is probably the easiest.
99designs – how it works
I used 99designs way back in 2012 after I had finished setting up my Sea Zen rental. The process is much the same now as it was then. You set up a brief and designers from all around the world will offer you designs in a competition. You pay a fixed fee for the design you like best. Timing is up to you, it can take a few days or a few weeks. I found the experience efficient and enjoyable.
Price
The current base fee for a logo using 99designs is US$300 (A$400). You can pay more to provide more incentive to designers.
Example of using 99designs
This below is my experience of getting a logo design when I set up Sea Zen. It is a good guide to what you would experience now.
Design brief
First you set up your account and design brief. You describe your product name, the product and your target audience. A few questions draw out your preferences for colours and approximate style. You can give examples of some other logos you like to inspire your budding design competition entrants. The more detail you have, the easier it is for designers to get started, and the more who will enter the competition.
I found several logos with a Zen or Japanese theme to get designers inspired to enter my competition. Here are two: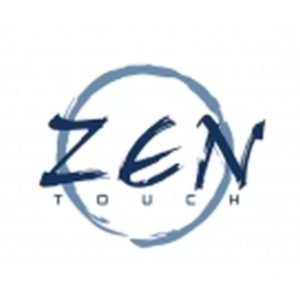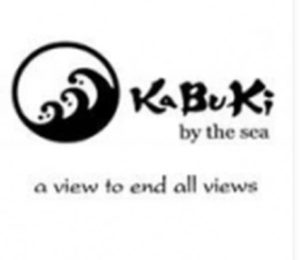 I also added more specifics like font preference, colours, wording and so on.
The entries start
Within a few days I had around 50 designs/ variations. My task was to provide constructive feedback and ratings, so designers could know if they were on the right track. As I recall I added a small incentive price. Some designers dropped out, some more entered.
The contest ends with a winner
After just 5 days, I had 132 entries, and my winner. Here is the winning design: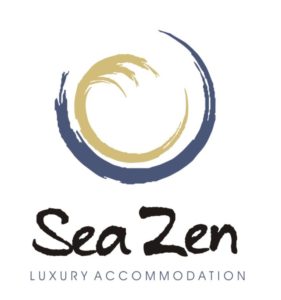 The design has an outer zen circle, and inner hint of a wave that has our sea feel, a strong Japanese brush font and a simple phrase underneath. I am still delighted with the result.
The designer was from Indonesia. We corresponded through the system but never spoke on the phone, it worked for both of us. I received the source files and own all the IP.
Using the logo
I've used the logo on on a sign at the entrance to the property, the simple circle as decals on our glass entrance and sliding doors, on stationery in the rental, and of course for internet marketing. A local printer provided the glass decals and the sign.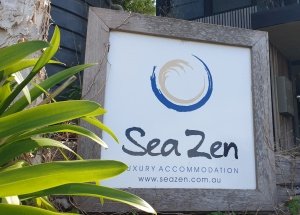 The finished result in a natural wood frame helps provide that professional feel to the rest of the experience.
Are you ready for your logo?
If your VR is up and running, and you would like that professional finish, perhaps it's time to get your own logo. I'd recommend 99designs.com. [Disclaimer- I receive no benefit from 99designs] Let me know about your experience with logos.