A how-to guide for multi-property owners
Sustainability is big. It's really big.
And that's a good thing.
It means there are many small steps that you can take, which combine to create a significant impact.
In my previous article, I touched upon inspirational companies to follow for sustainability in your holiday rental.
Now, there's new legislation in place – carbon neutrality by 2030, which gives more direction, and there will be more coming as we approach Glasgow COP26 (2021 United Nations climate change conference) in November 2021.
So I foresee a significant impact on the travel and tourism industry. And those at the forefront of this change are going to earn a competitive advantage too.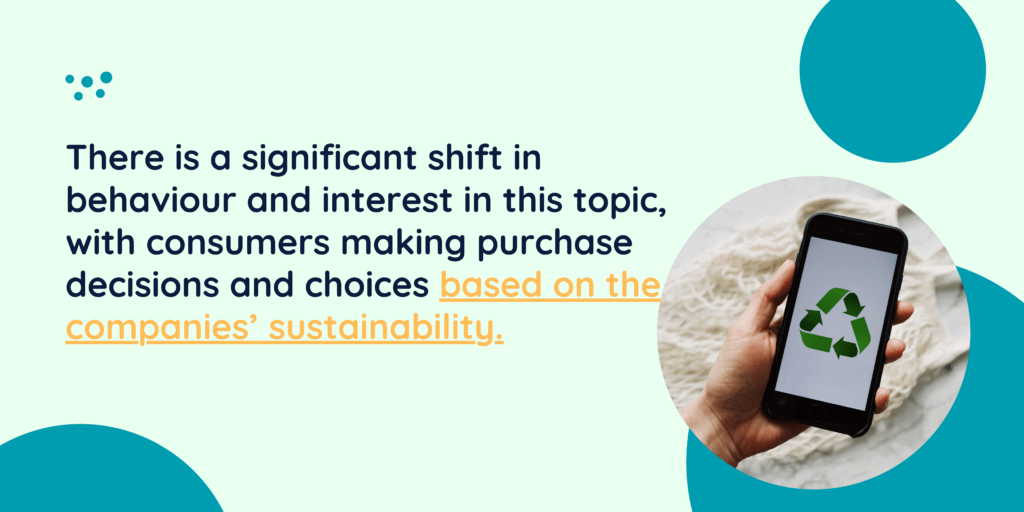 What's interesting is that consumers are paying close attention. There is a significant shift in behaviour and interest in this topic, with consumers making purchase decisions and choices based on the companies' sustainability.
Bob Garner discusses Tourism Declares and commitment to sustainability
This month I spoke with Bob Garner, who runs Casal dei Fichi, six luxurious environmentally-friendly holiday apartments in Le Marche, Italy. Bob is a man who is putting sustainability at the forefront of his holiday rental business, with inspirational results.
When Bob isn't focusing on his rental business, he also volunteers for Tourism Declares, advocating for individuals and businesses in the tourism industry to make positive changes.
Bob, Could you tell me a little about yourself and Casal dei Fichi?
Hi, I am Bob Garner, and along with my husband, Ian, we own and run Casal dei Fichi, six environmentally sustainable holiday apartments in Le Marche, Italy.
Sixteen years ago, we gave up our corporate jobs in London and bought a derelict old farmhouse and converted it into a home for us and apartments for our business.
It was a labour of love over two years to create a business and luxury accommodation out of a shell of a building in a muddy field. Our Italian initially was rather basic, and we had, of course, to navigate the infamous Italian bureaucracy, so there were some adventures along the way. This short video will give you a sense of what we bought and what we did:
What was key for us from the beginning was to make our business as environmentally friendly as possible. We knew about the climate crisis, and we knew that we wanted to play our small part in making holiday rentals more sustainable.
How did you get involved with Tourism Declares?
I have always been active in campaigning for various causes and have been a regular volunteer for issues that have inspired me for over 40 years.
As we developed Casal dei Fichi we incorporated more and more sustainable initiatives into the business.
At the same time, through my networks in the short-term rental industry, I became more active in writing and speaking about the intersection of our industry and the climate crisis.
Soon after Tourism Declares was formed 18 months ago, I knew it was a home in which I felt very comfortable. Its aims, values, and ambitions are so closely aligned with mine, and passionate, knowledgeable volunteers do all the work. It receives no funding and has no paid staff.
Tourism Declares is making a huge difference and there is a tight core of many inspiring individuals helping the organisation punch well above its weight.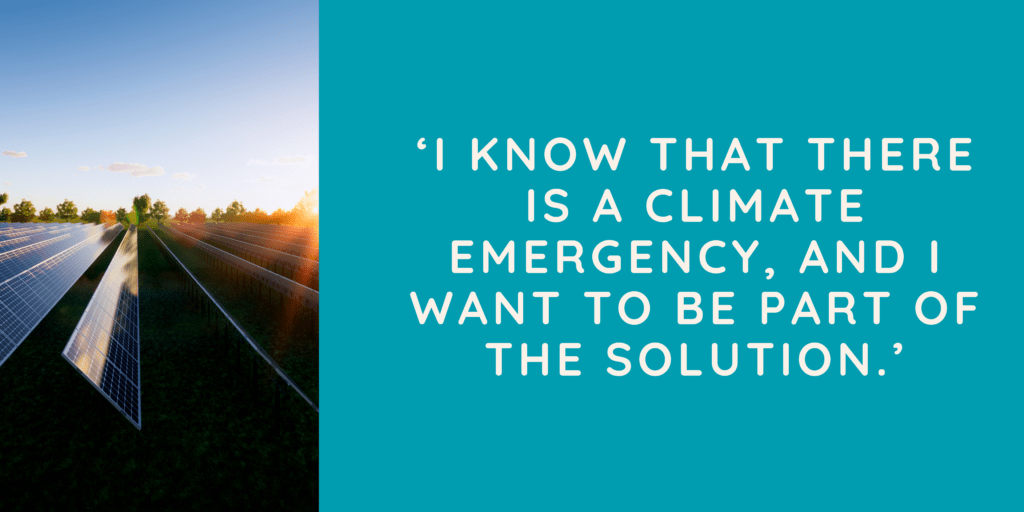 One of my roles is outreach, spreading the word about what we do and what we are achieving, encouraging others to join – essentially holding up their hands to say, 'I know that there is a climate emergency, and I want to be part of the solution.'
It really isn't a very difficult 'sell' as most professionals, once they take the time to delve a little deeper into the implications for their business and wider society, are usually keen to play some part.
I am hosting one of a series of webinars to introduce Tourism Declares to those who would like to know more. If you are interested, please join me and register here. It will be very informal, and we are ready to answer all of your questions.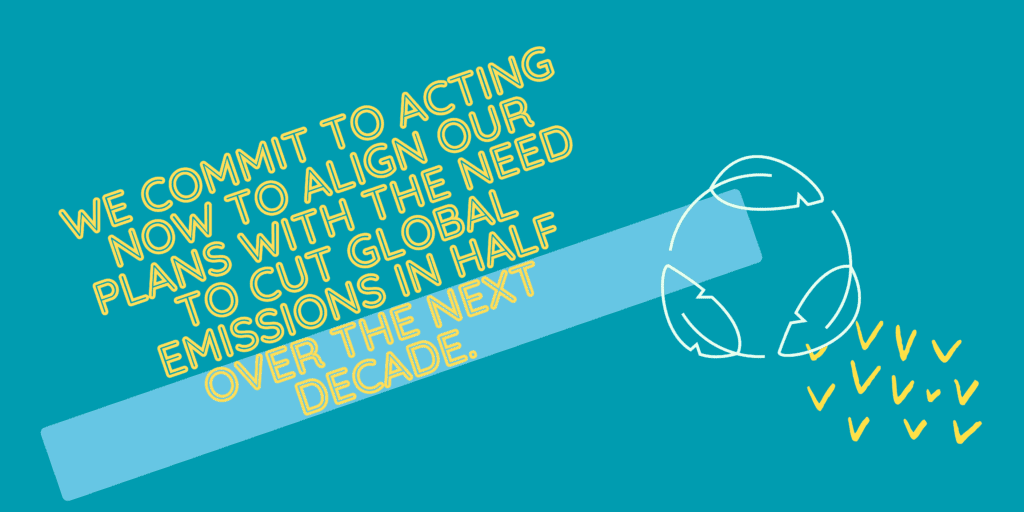 What are the goals of Tourism Declares?
Tourism Declares is a global community of 250+ travel organisations, companies, and professionals who have declared a climate emergency and come together to plan a better future for tourism.
We commit to acting now to align our plans with the need to cut global emissions in half over the next decade.
We're exploring what this means for each one of us, sharing ideas, challenges, and solutions so that together we can create a new, regenerative tourism industry built on the principles of climate justice.
Network – We are building a global community of industry leaders united in our public declaration of a climate emergency. We will work with existing aligned networks inside and outside our sector.
Support – We are developing resources to help everyone create their Climate Action Plans and ensure a fair and sustainable recovery from the Covid19 crisis.
Advocate – We want to amplify individual signatories' calls for action, positioning ourselves as an advocate for the urgent changes needed to accelerate a just transition towards greenhouse gas-free tourism.
Membership – Being a member doesn't mean that you necessarily have any of the answers but that you commit to start the process of understanding your emissions and eventually putting in place a Climate Action Plan to begin to reduce your carbon footprint.
What is the context for climate emergency and tourism?
We know that tourism accounts for 8% of global greenhouse gas emissions, a massive amount for a very big and important industry.
Our sector is very fragmented and made up of hundreds of thousands of businesses, each trying to prosper and thrive.
To limit global warming to a 1.5-degree increase by 2050, we all have to reduce our emissions – that is, every country, every company, and every individual.
The developed countries, of course, have more responsibility as we are the biggest emitters.
To achieve the 2050 goal, we have a shorter-term target to reduce our emissions by an average of 50% by 2030. A date that we are better able to imagine as it is not too far in the future. Or put it another way, we need a 6% reduction each year, every year, starting now!
How did you make Casal dei Fichi a greener place to stay?
As I said, when we started the business, we knew that we wanted it to be run in a sustainable way. But we didn't tackle all of the issues at once, it was a gradual process, and to be honest, we still have more to do. We learned as we went along and took small steps, reviewed, and then did some more.
My advice is to always deal with the low-hanging fruit first, don't make it hard for yourself. I wrote this guide for hosts and property managers, which covers 10 easy steps.
We have implemented quite a lot of green initiatives, some big and some small. You can see an overview of them here
I always say that becoming more sustainable is a bit like an addition. You get started with a few initiatives, you see that they work, that the guests appreciate them in their reviews, guests return and recommend you to others. So you take some more steps, and boom, you have a virtuous circle! I can certainly say that it has been a rewarding experience both emotionally and financially.
What can property managers do to make a difference?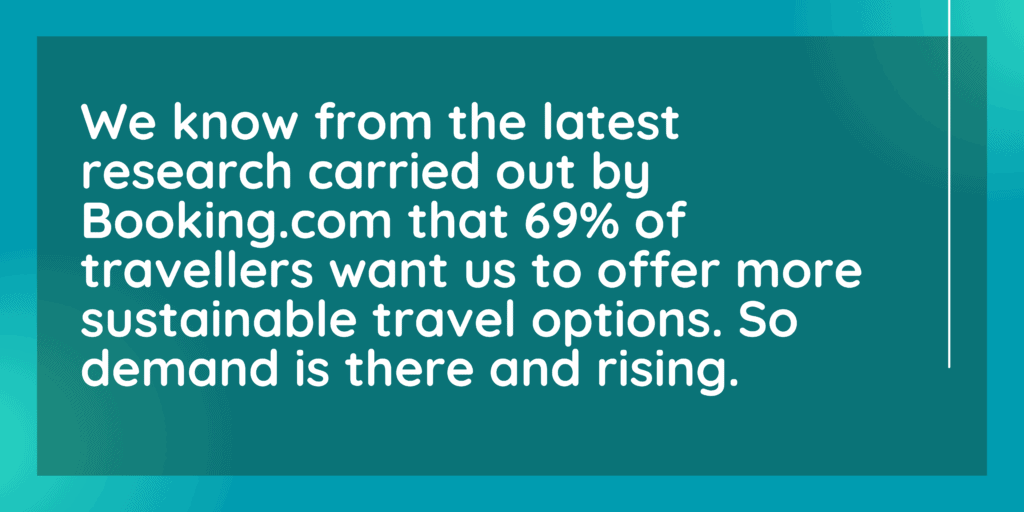 Each property manager has the potential to make a real tangible environmental difference as they work with hosts and guests. We know from the latest research carried out by Booking.com that 69% of travellers want us to offer more sustainable travel options. So demand is there and rising.
We also know that as more and more consumers are connecting the dots between what they are hearing in the news and the changes they are starting to make in their daily lives.
It is therefore only natural that they will increasingly expect hosts to provide much greener stays and facilities.
I believe property managers are best placed to tap into this market and be environmentally responsible by looking at what they and their hosts can do to lower their carbon footprint. A first step might be to switch their electricity tariff to a renewable plan. It shouldn't cost any more and is a fabulous first super easy green step!
Of course, joining Tourism Declares, which is free, means that a property manager acknowledges that more needs to be done, and of course, Tourism Declares is there to help you each step of the way.
It doesn't take a crystal ball to see some of the impacts on tourism as we migrate to a net-zero carbon economy and tourism sector. I think the savvy property managers will start to consider that future and look to prepare their business and seek support and collaboration along the way.
If you're interested in finding out more about Tourism Declares, check out their website. If you'd like to talk further with Bob Garner, contact him via his Linkedin page.