It is no secret that traditional vacation rental markets (coastal, mountain, and rural) are booming in the US for summer 2021. HomeToGo and Airdna have published a data-rich report on the matter. Yet, at Rental Scale-Up, we wanted to dig a bit deeper, as we noticed intriguing patterns around the return of urban travel in major coastal cities, the rise in ADR pointing to a preference for large vacation rentals, and long stays still representing a high share of summer bookings. We sat down with Rachel Tabellion, HomeToGo's Head of Sales, to get more data and facts behind these trends.
Watch the video to hear Rachel uncover the reasons behind some of the biggest trends for this summer.
Video: HomeToGo's Rachel Tabellion on the most intriguing US summer booking trends
Questions we asked to HomeToGo, about their business, the data, and the most striking patterns
HomeToGo started out as a meta-search engine. It now bills itself as "the fastest-growing channel for property managers". Can property managers list directly with you? What's behind this pivot?
You've released with Airdna a data report about the US 2021 vacation rental market trends. How big is the US market for Hometogo?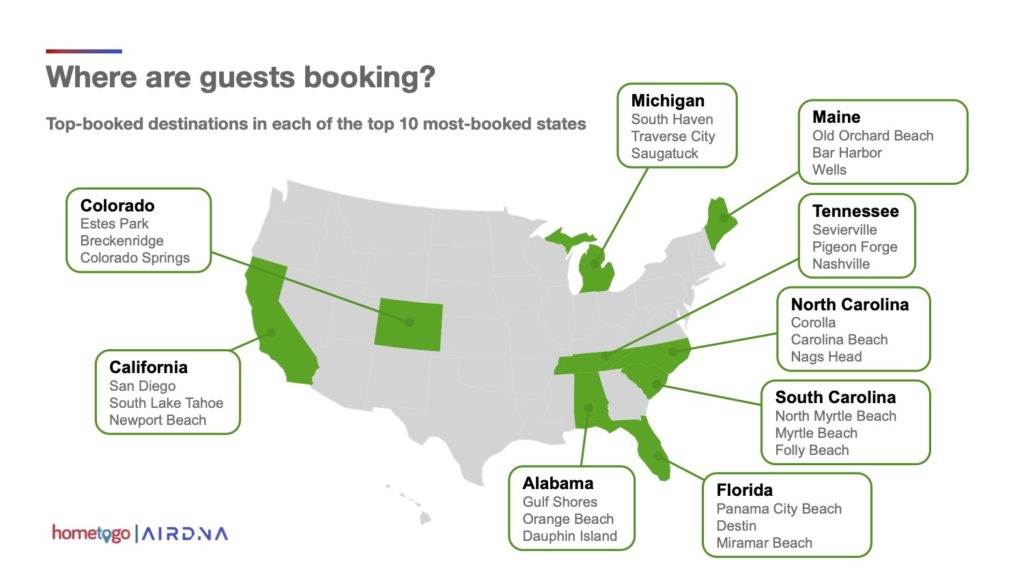 It is no secret that sea, mountain, and rural destinations will be doing well in summer 2021. Your data supports that. Let's talk about one good surprise: You share some good news for urban markets: For instance, Miami is pacing 36% higher compared to the same Fourth of July period in 2019 be true. How fast is urban demand coming back in the US?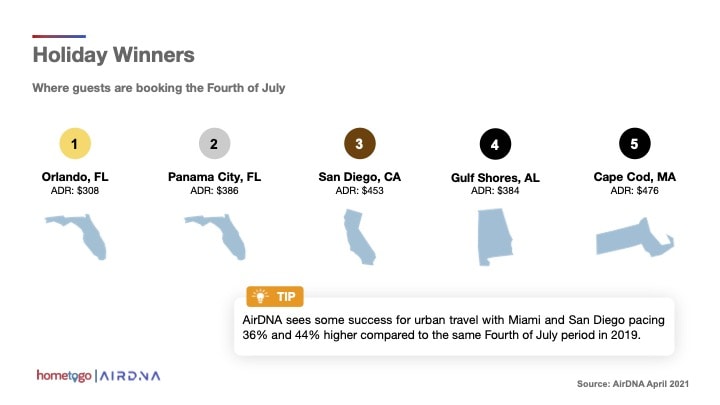 Airbnb's CEO, Brian Chesky, says that ADR (average daily rate) and booking values are higher than in 2019, as Americans are traveling in larger groups (e.g. whole families), booking larger properties, and in more expensive markets. How does your report confirm or contradict his perception of the trends?
In 2020, the highest share of long stays in overall bookings was supposed to be a statistical fluke: As no one was booking weekends, all the demand that was left was basically from people social-distancing for weeks in vacation rentals. Yet, it looks like 2021 will also see a fair share of long stays. Why do think so? Is it because US travelers have a lot of unused vacation days, for instance? What should property managers do to benefit from this trend?
To download the complete report, head here.