Jarvis ML helps short-term rental and vacation rental management companies increase their revenues and profits by letting them leverage their guest data to drive more repeat bookings, and define the right time to send a marketing message based on user patterns with the best properties and price range for each recipient. The machine learning solution provider closed on April 20, 2022, its seed funding round totaling $16 million. The funding was led by Dell Technologies Capital, with additional participation by SHAKTI and more than a dozen veteran Silicon Valley technologists and business leaders.ct advanced machine learning infrastructure organizes your data, identifies relationships between guest affinities and booking behavior, and deploys dynamic experiences across your digital customer journey.
The growing importance of machine learning in vacation rental tech
Several vacation rental software solutions are using machine learning to help vacation rental managers compete with the big OTAs. For instance, we can mention:
Vacation rental pricing software solutions such as PriceLabs, Wheelhouse, and Beyond
Vacation rental listing description generators such as Listify.ai
Machine learning is powering the success of companies such as Airbnb by enabling them to present the right properties to the right audience, for instance. Machine learning is used by OTAs to optimize property rankings in search results at Airbnb, in models to give a quality rating score to properties at Booking, as well as to prevent fraud by creating models that can detect suspicious behaviors.
Jarvis ML as machine learning as a service (MLaas) for vacation rental managers
Jarvis ML wants to bring such capabilities to all vacation rental managers with a solution that offers machine learning as a service (MLaaS).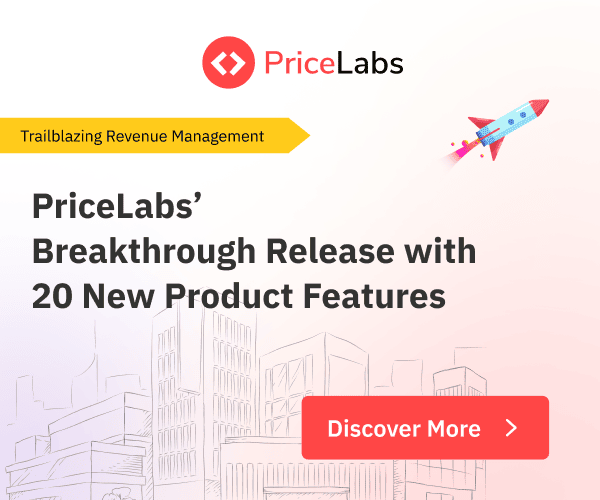 Here are a few things that Jarvis ML enables vacation rental industry professionals to do:
Drive more repeat bookings from the customers you worked so hard to acquire
Predict the precise prices, properties, and timeframes that each individual guest is most likely to reserve next – then recommend it to them dynamically
Personalize the customer experience on your website, email marketing, and other campaigns to maximize your margin – while building intimate connections with guests
Curate audiences based on purchasing power. Personalize offers, promotions, and recommendations to optimize marketing campaign performance.
Leverage all the data you own – not just supply & demand – to proactively set prices and promotions. Add Personalized Pricing to incorporate each individual customer's purchasing power into the promotions and pricing they see.
Deliver & orchestrate personalized customer journeys for every website visitor, whether known or anonymous. Boost conversion rates and maximize repeat purchases from your hard-earned web traffic.
Evan Dolgow, Head of Predictive Hospitality at Jarvis ML, said: "Leveraging machine learning shouldn't be limited to OTAs like Airbnb, Booking.com, or Expedia. Every VRM/STRM should be able to cultivate their own data & predict their guests' intentions just like the OTAs.
Data chaos is preventing vacation rental managers and short-term rental managers from scaling – they have tons of data that is dispersed across multiple systems (CRM, PMS, Marketing Clouds, Smart Devices, etc) and don't know how to harness it. Vacation rental managers don't realize how much gold exists in the data they already have.
Within a few days, Jarvis ML interconnects all the databases & begins personalizing booking journeys to every single guest on real time websites & marketing.
The top reason website visitors leave direct booking sites is that they run of out options to click. By personalizing everything from property recommendations to experiences & promotions, Jarvis ML turns direct booking websites into advanced eCommerce operations with OTA-grade machine learning."
Jarvis ML was founded in 2021 to make the promise of machine learning accessible to any business, regardless of their current technical sophistication. And by reducing the time to deploy machine learning by 100x, the company enables anyone – from a marketer to a CFO – to capitalize on the efficiency, automation and scale delivered by machine learning within minutes.
Jarvis ML Founder Rakesh Yadav spent 14+ years at Google building the Machine Learning infrastructure powering Google Ads and Google Payments. His experience at the forefront of technology advancement positions him as one of the world's foremost experts on machine learning at scale.
The Jarvis ML team is comprised of a diverse group of machine learning and technology company veterans based around the world, many of whom have previously worked with Rakesh at Google.
Jarvis ML will leverage the new capital to grow its Hospitality Division, R&D, Sales, & Marketing teams, in order to accelerate product development and market penetration.