When looking at ways to improve operational efficiency in short-term rental property management, it is important to look at businesses of varying sizes and in different stages of the growth cycle and evaluate how they go about it. It is interesting to see property management companies that have made steep progress in just the last few years, and dig into the changes they made to respond to this growth in a profitable manner.
Last week, Rental Scale-Up founder and industry analyst Thibault Masson had the opportunity to speak with GuestReady CEO Alexander Limpert on this subject. GuestReady is one of the leading management companies in Europe, with a presence also in Asia, that was founded in 2016, and today manages 3,000 units. This number is not insignificant in a highly fragmented market. Based on its offer, GuestReady raised €1.5+M in a second Seedrs crowdfunding campaign in 2021.
Each month through Scalers Network – our private network for short-term rental professionals – we concentrate on a different aspect of the business of property management. Our theme for April is Operational best practices (includes cleaning, safety, Ins and Outs of property management), and this interview is part of our efforts to further share insights on this subject.
This interview helped us get a closer look at factors that made it possible for GuestReady to scale its operations to this level, focusing not just on increasing the size of its portfolio, but on overall profitability.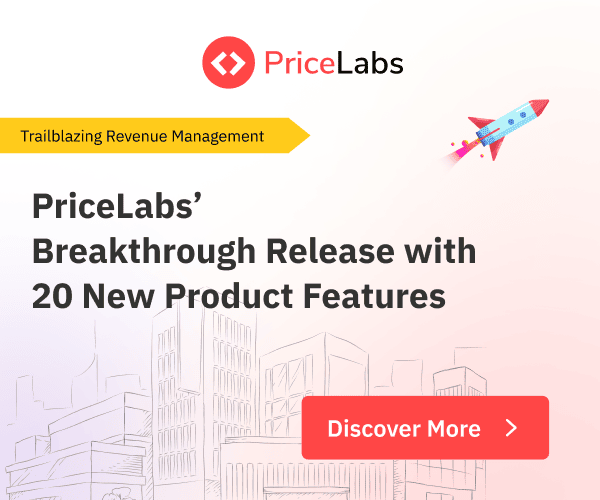 The full video recording of the interview is available exclusively to Scalers Network members. You can learn more about becoming a member here. In the meantime, here are the main takeaways from our interview with Alexander for your benefit:
The role of tech in scaling from 0 to 3,000 units managed
In the beginning, Alexander shares, GuestReady relied on 3rd-party tech tools like most other property managers. As the company grew, it became clear that building a comprehensive in-house solution was going to be more cost-effective in the mid-to-long term, and it would also afford the company flexibility to design solutions based on their existing processes, instead of trying to fit their operations around a solution.
A lot of GuestReady's tech decisions were also informed by Alexandar and Co-Founder Patrick Degen's time at Foodpanda, a food delivery company. Even though the two businesses differ from each other, there were a lot of tools that the co-founders found useful in the context of scaling vacation rental management operations.
Specialised teams are key to running on-ground operations such as staging, first-level maintenance, etc. flawlessly
Having specialised teams attending to on-ground operations, pricing, guest experience, customer success, quality control and more has enabled GuestReady to deliver elevated service that is standard across their units. However, Alexander underscores the importance of working on communication within your teams, however small, and documenting operational procedures thoroughly to ensure your teams are not working in silos, and that there is a clear expectation from them on what they need to deliver.
Thinking through the three Ps: People, Processes, and Product
When your property management business is a certain size, a lot of your daily operations move into the backend. A lot of work goes into coordinating between teams to deliver great experiences for your guests and drive high revenues. You want to make sure, says Alexander, that your People, Processes, and Product are set up in a way that is rigid and scalable across cities, countries, and continents.
For example, GuestReady is structured in a way that includes teams that have global functional expertise in specific areas such as marketing, tech, and finance. Then there are local teams who understand local markets working with the owners, guests, and partners. The two work in complete synchronization to deliver the best value they can.
Overcoming the struggle to find the right people during an industrywide labor shortage
The industry has seen a lot of venture capital funding in the last years, which has led to a lot of the major property management companies competing for the same talent pool. In the United Kingdom, Brexit has played a big role in exacerbating this labor shortage, and in the United States, a large chunk of the workforce retrained and transitioned to other industries.
However, the more GuestReady's technology matures, the less of an issue the labor shortage becomes, as more than ever tasks are automated. Also, as inflation and rising costs of labor manifest, they will result in increased turnover and cleaning fees, raising the prices for guests, too.
RentalReady: a software and service offering for short-term rental owners and managers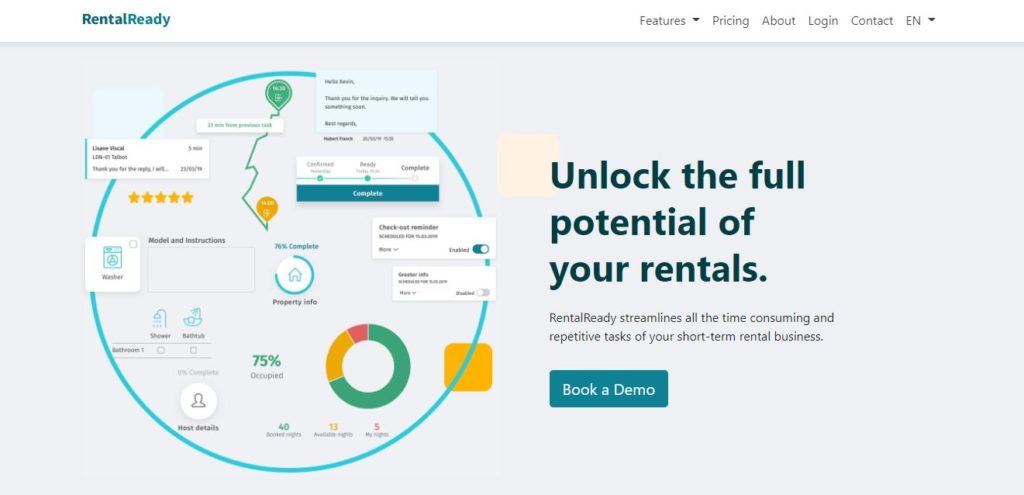 RentalReady is software that came into being based entirely on GuestReady's needs as a property management company, making it a solution made for property managers by property managers. Unlike technology companies who can be out of touch when it comes to knowing the day-to-day challenges of property management, GuestReady has used its firsthand experience of creating and scaling a property management company to create RentalReady. This has allowed GuestReady to offer property managers a comprehensive tool that offers service additions such as 24/7 support for their guests, which can be costly and hard to manage otherwise.
---
Watch the video in full to learn how many people work in operations at GuestReady, how has the company scaled this number down, what makes tech vendors distinguish themselves in a busy market, and how GuestReady is rising to meet increasing guest expectations. Become a Scalers Network member to gain access to this recording and a whole host of other exclusive content and networking opportunities.