In a move that marks a significant evolution in its service offering, Airbnb has revamped its Co-Hosting Platform to 'Experienced Co-Host Program' and is extending it to the United States, Canada, and Australia. This expansion is more than just a geographical rollout—it represents a strategic shift in Airbnb's approach toward short-term rental management.
The revamp of the co-hosting platform into the 'Experienced Co-Host Program' aims to provide a more streamlined and efficient way for hosts and professional property managers to connect. By explicitly welcoming professional short-term rental managers, Airbnb is signaling its recognition of the vital role professional managers play in the short-term rental ecosystem.
What is the Airbnb Co-Hosting Platform?
Airbnb's co-hosting platform, now the Airbnb 'Experienced Co-Host Program', is a marketplace where individual hosts can find and collaborate with local partners, including property managers of varying sizes. The platform has been operational in France, Canada, Spain, and the UK since June 2022.
This co-hosting initiative forms part of Airbnb's "People-Powered Programs." The goal is to harness the potential of its most active community members to expand its offerings and increase revenue more cost-effectively than relying solely on Airbnb employees. By doing so, Airbnb aims to become the ultimate host by unlocking the next generation of hosts, as predicted in our review of Airbnb's 2023 strategy earlier this year.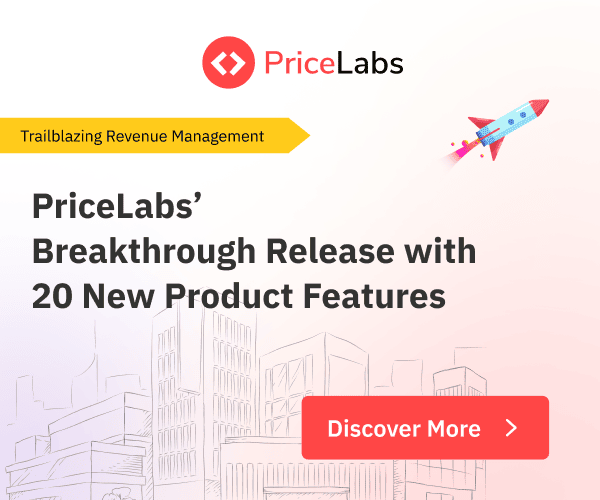 The technology that powers the co-hosting platform was supplied by Luckey, a French property management company acquired by Airbnb in 2018. Instead of competing as a property manager, Luckey now focuses on developing hosting tools for Airbnb, contributing to the professionalization of guest services on the platform.
The Revamped Airbnb 'Experienced Co-Host Program'
The 'Experienced Co-Host Program' is an updated version of Airbnb's Co-hosting platform designed to tackle efficient property management issues often faced by hosts.

This program serves as a platform for hosts to connect with eligible local service providers such as property managers, cleaners, maintenance providers, and guest service providers, collectively known as "Co-Host Services Providers".

Airbnb's role is not an intermediary or a broker. Instead, it facilitates direct contracts between hosts and co-hosts.

To access this platform, users must first register an account with Airbnb. However, It's important to clarify that while Airbnb provides the platform for connection, it does not own, control, offer, or manage the co-host services.

The program has recently been expanded to Australia, Canada, and select markets in the United States including Florida, California, Illinois, Colorado, and Arizona, marking a significant rollout.

The application form now explicitly welcomes Property Managers (PMs), further broadening the scope of the program.
How the Airbnb Experienced Co-Host Platform works for Hosts and Co-Hosts:
For Hosts:
Searching for Co-Host Services Providers
The Airbnb Experienced Co-Host Platform is a directory where Airbnb hosts can find local service providers (known as Co-Host Services Providers).
Hosts can search this platform to find and contact service providers in their area.
Communication and Verification
Hosts can send a message to Co-Host Services Providers, sharing information about themselves and their property.
If the provider is interested, they may contact the host either through the platform or outside of it.
Hosts are responsible for ensuring that the Co-Host Services Provider has all the necessary permits, licenses, and qualifications.
Payment for Services
Hosts and Co-Host Services Providers freely decide on the fees for the services, including their amount, nature, timing, and payment method.
Airbnb does not receive any portion of these fees.
For Co-Host Services Providers:
Listing on the Platform
Co-Host Services Providers can opt to use the platform to offer their services to hosts.
Providers are responsible for maintaining accurate and up-to-date information on their profiles.
Eligibility and Independence
Providers must meet certain eligibility criteria to be included in the platform.
Co-Host Services Providers are not employed by Airbnb but are independent individuals or businesses.
Providers have full control over the services they offer, including their availability, pricing, and terms.
Legal Obligations and Marketing
Providers must comply with all relevant laws and regulations that apply to their services.
Providers can't use Airbnb's name, logos, or other intellectual property in their marketing materials or in a way that might imply an association with Airbnb.
Benefits for the Hosts
There are several compelling reasons for hosts to consider leveraging the co-hosting platform:
Access to Quality Co-Hosts: Hosts can search the platform for co-host service providers in their area. They get the opportunity to work with experienced and qualified individuals or entities to manage their properties.
Availability: Experienced Co-Hosts can help hosts continue to rent out their spaces even when they're busy or away, allowing them to generate income without being constantly available.
Expertise: Experienced Co-Hosts can help with many aspects of hosting, such as preparing homes, supporting guests, setting up listings, using pricing tools, and maintaining the space. Their average guest rating is 4.8 on Airbnb, reflecting their competence and customer satisfaction.
Communication and Guest Experience: Experienced Co-Hosts can handle communicating with guests, welcoming them to the property, and ensuring their stay goes smoothly. They can also add personal touches to enhance the guest experience.
Cleaning and Maintenance: Experienced Co-Hosts can help clean and maintain the host's space, ensuring it remains attractive to potential guests.
Photography: Experienced Co-Hosts can help take professional photos of the host's space, which can enhance the listing and make it more appealing to potential guests.
Control and Tracking: Despite delegating tasks to a Co-Host, hosts will still have access to tools like a dashboard displaying their bookings, ratings, and earnings, allowing them to track what the Co-Host is doing.
Customization: Hosts can discuss service offerings, the Co-Host's knowledge of the area, and their ability to support the property based on the host's unique needs. This allows the host to receive services tailored to their specific requirements.
Benefits for the Co-Hosts
The platform isn't just advantageous for hosts; it's also beneficial for co-hosts:
Exposure and Growth: By being on the platform, co-hosts can expand their business by connecting with a broad network of Airbnb hosts.
Flexibility: Co-hosts have complete discretion regarding the services they provide, at what price, and under what terms. This flexibility enables them to control their own business operations.
Tool Availability: Airbnb provides certain platform tools, such as Airbnb's Co-Host Tools, for co-hosts to enhance their service offerings.
Potential Drawbacks for Professional Managers Joining the 'Experienced Co-Host Program'
While the 'Experienced Co-Host Program' offers numerous benefits, there are a few considerations that professional managers (PMs) should bear in mind:
Reduced Control: PMs might find they have less control over certain aspects of the rental process. For example, they may not be able to set their own cancellation policies, determine check-in and check-out times, or have the final say on guest vetting procedures. Airbnb's rules and guidelines typically govern these.

Limited Direct Bookings: PMs often employ strategies to convert guests who found them on Airbnb into direct bookers for future stays. However, since the listings on the 'Experienced Co-Host Program' are not owned by the PMs, such strategies won't be applicable. This limitation could impact the PMs' ability to grow their direct customer base.

Commission Considerations: The commission structure could be less lucrative than usual. Hosts might adjust the commission terms in the contract to account for the fees paid to Airbnb, which could affect the PMs' revenue.
Contractual Value: Property management companies typically measure their value based on the number and worth of their contracts. It's unclear whether a contract under the 'Experienced Co-Host Program' would contribute to this valuation.
Requirements for Becoming an Airbnb Experienced Co-Host
To become an experienced Co-Host on Airbnb, there are several requirements that individuals must meet:
Status: The individual must be an existing Host or Co-Host on Airbnb in good standing.
Activity: Within the last 12 months, the individual must have hosted or co-hosted 10 or more stays on Airbnb.
Ratings: The reviewed stays across all accounts and listings managed by the individual must have an average star rating by guests on Airbnb of 4.8 or higher.
Reliability: The individual must maintain a cancellation rate of less than 3%, with exceptions made for certain valid reasons beyond the Host's control.
In addition to these requirements, there are also several expectations for experienced Co-Hosts:
Adherence to Rules: Experienced Co-Hosts must follow all of Airbnb's ground rules for Hosts, which aim to create comfortable, reliable stays for guests.
High Review Ratings: Experienced Co-Hosts are expected to maintain high review ratings, as guests expect a consistent level of quality and use reviews to share their experiences.
Responsiveness: Experienced Co-Hosts should be available to respond to Host inquiries when there are requests for hosting services.
Quality Standards: Every 3 months, Airbnb may confirm that the Co-Host continues to meet the Co-Host Services Platform quality standards for ground rules, cancellations, and responsiveness for all listings they host or co-host. If these standards are not met over the prior year, the Co-Host's profile may be temporarily removed from the Co-Host Services Platform, or they may be permanently removed.
It should also be noted that these requirements and expectations can change over time, and Airbnb will update the Co-Host if there are any material changes that may impact their inclusion in the Co-Host Services Platform.
Conclusion:
Airbnb's extension and revamping of its Co-Hosting platform to the 'Experienced Co-Host Program' in the US, Canada, and Australia signal a significant step toward revolutionizing property management in the sharing economy. It can potentially bring about a major shift in the travel and hospitality industry, facilitating better service for guests and a more manageable hosting experience. By offering a solution to one of the primary challenges hosts face, Airbnb continues to consolidate its position as an innovative leader in the travel industry.