At the VITUR Summit, we had the chance to sit down with Max Aniort, Co-founder and CEO of Le Collectionist. Here's an in-depth look at the growth strategy of this luxury vacation home rental company that's been making waves in the sector.
Setting the Stage: Who is Le Collectionist?
Paris-based Le Collectionist has etched a firm place for itself in the competitive landscape of the vacation home rental industry. But this is no ordinary company—it's a purveyor of luxury, offering clients an exquisite selection of properties across Europe and beyond.
Emphasizing Local Expertise
One of the main differentiators of Le Collectionist lies in its staunch belief in the importance of local knowledge. As part of its strategy, the company has established regional offices in key locations like France and Spain and set up local outposts in areas like Athens. These local hubs not only offer clients a unique, personalized experience but also provide a deep understanding of the local markets and customs, ensuring a seamless travel experience for clients.
Offering Unique Listings
The company has made its mark by focusing on unique, exclusive property options, providing a one-of-a-kind offering to high-end clientele. The properties listed on Le Collectionist are not just luxurious—they're also unique and unavailable elsewhere, which gives the platform a competitive edge.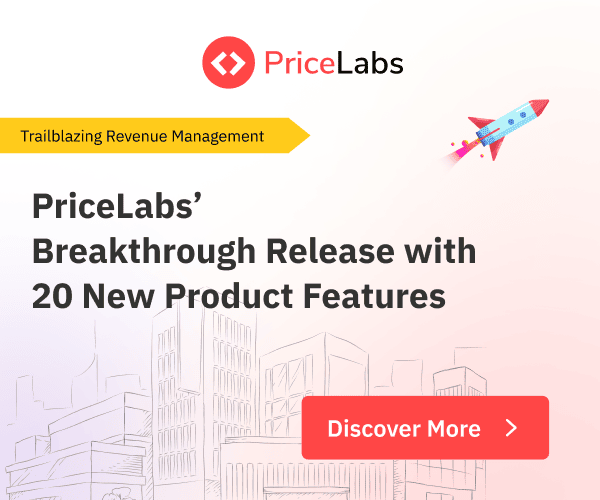 Growing through Strategic Acquisitions
Le Collectionist has strategically grown by acquiring businesses that complement and enhance its existing portfolio. One such acquisition was Bramble Ski in 2021, a prominent luxury ski vacation rental company. The move significantly bolstered Le Collectionist's portfolio in European ski destinations, creating an attractive niche for luxury travelers.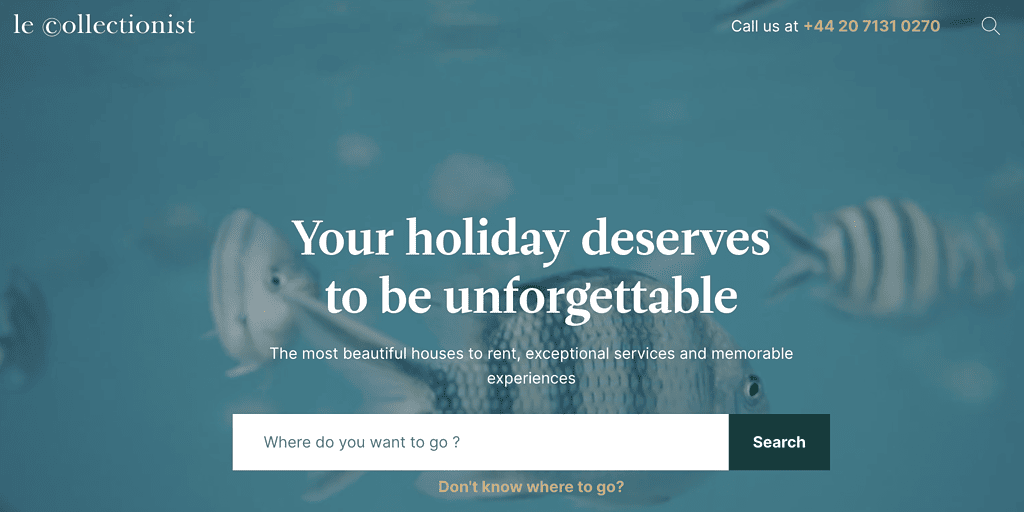 Knowing the Clientele
Understanding client demographics and behaviors has been crucial to Le Collectionist's success. Catering primarily to high-net-worth individuals seeking upscale vacation rentals, the company has skillfully navigated shifts in clientele demographics due to the COVID-19 pandemic.
Pre-pandemic, the company boasted an international client base, with 80% of its clients being foreigners. However, the travel restrictions during the pandemic led to a shift towards domestic bookings, resulting in 50% of clientele being French citizens. As travel restrictions lifted, the company has seen a return of foreign clientele, with 70% being from outside France, notably from the UK, US, Belgium, Switzerland, and Germany.
Growth Trajectory: Organic and Inorganic Paths
Le Collectionist's growth strategy combines organic growth and strategic acquisitions. By understanding the local markets through regional offices, the company can organically grow its listings and client base. They have identified key regions for this expansion strategy, such as Provence, Var, Corsica, the Alps, Greece, and Spain, and are exploring opportunities in Italy and Paris.
Simultaneously, the company pursues strategic acquisitions that align with its brand and can further enhance its portfolio, as seen with the acquisition of Bramble Ski.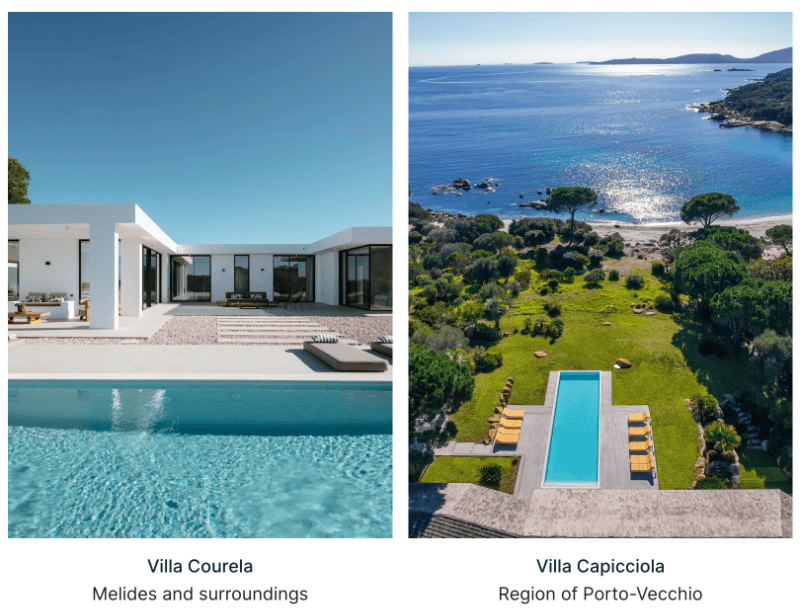 Charting the Future: The Growth Strategy Ahead
As Le Collectionist charts its future, ambitious goals are set. The company aims to maintain and expand its dominant position in the luxury vacation rental market.
Further Acquisitions
Plans are already underway to acquire 20 to 25 more companies by 2026. These acquisitions will consolidate their presence in the fragmented luxury vacation rental market and contribute significantly to their growth targets.
Targeted Revenue Growth
Le Collectionist has set a bold target of achieving €600M in sales by 2025. The company expects €350M of this target to come from organic growth, with the remaining €150M to be generated from their planned acquisitions.
Fundraising for Expansion
To fuel this ambitious growth, Le Collectionist has secured a significant capital injection. The company recently raised €60M with Island, ensuring it has the necessary resources to finance its planned acquisitions.
Conclusion
The luxury vacation rental market is entering a phase of consolidation and expansion, driven by key players like Le Collectionist and Nocturne Luxury Villas.
Le Collectionist, with its distinctive blend of local expertise, unique listings, and targeted acquisitions, is carving a unique path to dominance. By understanding its high-end clientele and adapting to market shifts, Le Collectionist is well-positioned to meet its ambitious goals and continue to redefine luxury in the vacation rental landscape.
Similarly, Nocturne Luxury Villas has been making significant strides. In 2021, the company acquired three luxury vacation rental management companies based in the US but operating in high-end global destinations: Exceptional Stays in Telluride, Colorado, St Barth Properties in St Barths, and WIMCO in St Barths and other markets. These strategic acquisitions demonstrate Nocturne's commitment to extending its global footprint and enhancing its luxury portfolio.
As the luxury vacation rental market continues to evolve, these two companies are setting the pace, each in their unique ways. Their expansion strategies offer a fascinating study of the growth opportunities available in this space. As they forge ahead, the journeys of Le Collectionist and Nocturne Luxury Villas will be ones to watch.