What will Airbnb's strategy be in 2023? We'll first look at what Airbnb could take from 2022 and carry over into 2023. Then, we'll look at key Airbnb strengths and weaknesses that will influence its fate.
2023 Airbnb strategy: What will get carried over from 2022 goals
When it comes to marking 2023 predictions for Airbnb, we can rely on a solid ally: Airbnb itself. In the first quarter of the year, the company usually spells out its strategy. In 2022, it had three strategic pillars:
Live anywhere on Airbnb
Unlock the next generation of Hosts
Airbnb becomes the ultimate Host
To judge for yourself whether you can rely on Airbnb to deliver what it promised, let's see what the company has delivered against in 2022 goals. We will also weigh on whether these strategic directions will hold into 2023.
Live (and work) anywhere on Airbnb
This strategic pillar started out as "Live anywhere on Airbnb" but the company quickly reframed it as "Live and work anywhere on Airbnb" as its focus on remote workers and digital nomads became clearer.
Airbnb Guide to Live and Work Anywhere 
The Airbnb Live and Work Initiative and the launch of several Remote Working Hubs across the world

In Spring 2022, Airbnb launched its Live and Work Anywhere program.
To embrace this trend of worker flexibility, Airbnb is working collaboratively with governments to support efforts to bring remote workers to their communities.
Airbnb launched the Live and Work Anywhere initiative to partner with governments and Destination Marketing Organisations (DMOs).
Here a few projects that launched in 2022,

Our take on "Live and work anywhere on Airbnb" for 2023

Post-pandemic, occasional remote work for a few days or a few weeks, and long-term digital nomadism are here to stay. They provide Airbnb with a source of short-term and long-term stay bookings.
In 2023, Airbnb will want to capture more of these stays, as they provide a valuable new use case of the platform beyond traveling.
It is a great financial story as well, showing investors that Airbnb can increase its total addressable market (TAM) beyond short-stays and tourists.
Unlock the next generation of Hosts
In 2022, Airbnb did a lot to increase its supply.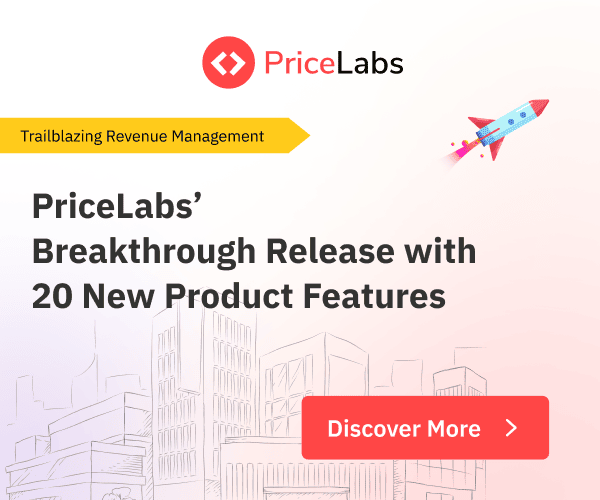 There was an organic movement from the market, as new properties came online as investors built a lot of new short-term rentals, especially in the US.
Yet, Airbnb was proactive, launching several products and programs to attract even new types of hosts. For instance:
Supply has reached record numbers on Airbnb: As of September 2022, there were 1,374,075 listings in the US, the highest number ever (and more than 6 million Airbnb listings worldwide).
Our take on "Unlock the next generation of Hosts" for 2023:
Supply growth is the key to growth for a marketplace such as Airbnb. The company still has gaps in traditional vacation rental markets, so it will want to keep increasing its supply.
As Airbnb wants to shed its new reputation as an expensive option, adding new supply can also be a strategy to pressure rates down and make the platform more affordable to guests.
With demand returning to cities, supply will naturally grow there. Yet, new regulations may hinder this growth.
In 2022, Airbnb tried and scrapped programs for specific host types, such as teachers and medical workers. Yet, in 2023, it may want to find and assed new pockets of potential hosts.
Now that programs such as Airbnb Setup are in place, Airbnb can use 2023 to spend money on marketing and commercials to convince the general public to "airbnb it" to make side money.
Airbnb becomes the ultimate Host
In 2022, it was unclear how Airbnb delivered against this goal. The slogan "Airbnb becomes the ultimate Host" was not often used by the company. When it came out, we found the intention a bit weird: Did Airbnb mean that it wants to replace hosts and become a host itself?
Yet, we can think of a few things that it went in the direction of making Airbnb itself a better host.
The protections offered by Aircover for Guests and the paid Airbnb Travel Insurance product help ensure a better stay overall, should something go wrong.
Airbnb's revamped Resource Center for Hosts, where you can "Become your best host" can also be seen as a way for Airbnb to make hosts more professional. 
What to expect in 2023?
This is what Airbnb said it would deliver on this topic for 2022: "Our goal is to provide the ultimate service for guests, anticipating their needs and going above and beyond—just like a good Host. By offering a more personalized service, we can dramatically improve the experience for millions of guests around the world."
Maybe Airbnb worked on delivering this personalized service in 2022 but things got delayed. So, we can expect that 2023 will see some of these product features and services delivered.
2023 Airbnb Trends: Key success factors and adverse winds
THE PERCEPTION THAT AIRBNB IS AN EXPENSIVE TRAVEL OPTION IS DANGEROUS FOR THE COMPANY
In 2023, Airbnb will do everything it can to correct the perception that it has become expensive.
On social media, especially Twitter and TikTok, Airbnb guests have been vocal about their perception that Airbnb had become expensive. The wave of complaints started rising in 2021 and got very loud in 2022. With threats of recession in 2023 in North America and Europe in 2023, Airbnb cannot afford to enter an economic crisis with the image of an expensive travel option. The company needs to act to lower prices.
Since December 2022, Airbnb has been displaying the total stay price (fully charged with all fees, but minus tax) to guests earlier in the booking process. The goal is to provide more transparency to guests and to get hosts to stop using high cleaning fees to make up for competitively low night rates.
The goal of the total price display is also to make all guests aware of how much a guest is charged when booking their place. Airbnb hopes that such awareness will make them lower their prices.
In early 2023, Airbnb will also provide discounting tools to hosts, so that they can lower prices and get rewarded with more visibility for it (probably on the model of what Airbnb launched and scrapped a couple of years ago).
Yet, market conditions may also help lower the average price on Airbnb:
With Airbnb adding more supply each day, hosts have more local competition. As a result, they have to keep their prices competitive or even lower them.
Prices for urban short-term rentals are traditionally lower than in coastal and mountain markets (Think of a small flat for two in a city vs. a large vacation rental home by the sea). As demand returns to large urban markets in 2023, the number of city bookings should rise, lowering the overall average price of an airbnb. It could help limit the perception that Airbnb is expensive.
Average Daily Rates (ADR) have started to plateau in recent months in most markets, according to AirDNA.
HOSTS WILL BE UNHAPPY AS 2023 NUMBER OF AIRBNB BOOKINGS PER LISTING MAY DECREASE (AND LOWER ADR WILL IMPACT REVENUE TOO)
Airbnb is proactively attracting new hosts to its platform, from occasional hosts to private room owners, to tenants of Airbnb-friendly building who can sublet their properties.
Investors have also added a lot of new properties, attracted by the incredible ROIs of 2021.
As a result, some markets are in oversupply.
Even if demand remains stable in these markets, it will mean fewer bookings per listing in 2023.
Since mid-summer 2022, some Airbnb hosts have complained about the #Airbnbus. They say they record lower demand per listing (and often lower rates compared with 2021)
In 2023, Airbnb will have to address the gripes of hosts about low demand. Some of these hosts started on the platform after Spring 2020 when demand started surging. As a result, they have no experience of recessionary times as Airbnb hosts. The company should provide more guidance on how to stay competitive while preserving revenues. Many Airbnb hosts have taken mortgages and see interest rise so they may find themselves in tough conditions in 2023.
In 2023, Airbnb will have to keep existing hosts happy while pushing more new hosts to join the platform.
UNMATCHED CAPACITY TO LEVERAGE ENTREPRENEURS AND BUILD SEVERAL NETWORK EFFECTS
Among all travel platforms, Airbnb has a unique strength in creating and federating hospitality entrepreneurs. In 2022, the company built new ways for seasoned and new hosts to connect, creating positive network effects for the platform.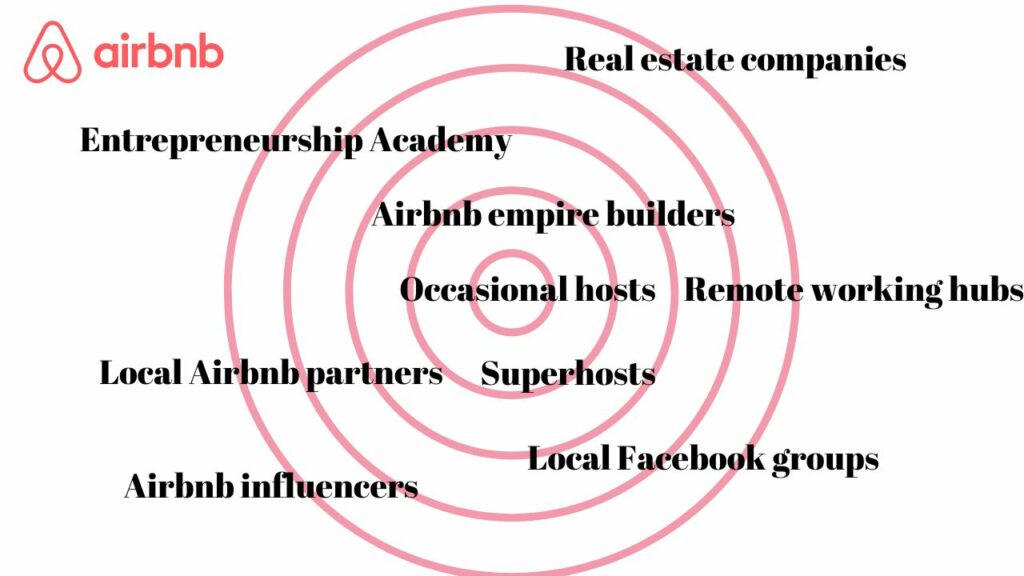 Here are a few examples of how Airbnb leverages the energy of entrepreneurs:
Airbnb has enabled many people to start with entrepreneurship, from occasional hosts renting their place for a few weeks a year to hosts building Airbnb empires and becoming full-time property managers.
Ask a Superhost (now part of Airbnb Setup) allows new hosts to connect with nearby Superhosts who give them tips on creating a listing, pricing their property, and welcoming their first guests. These Superhosts get bonuses every time a new host gets their first booking.
In several countries, the company has a program called Airbnb Entrepreneurship Academy. Airbnb partners with non-profit organizations, small business centers, and academic institutions to support tourism entrepreneurship in local communities.
Airbnb federates hosts in local groups, on Facebook and through real-life meetups. When Airbnb needs some grassroots support to lobby a specific municipality, these groups can come in very handy.
A whole industry of Airbnb influencers has sprung up on Youtube and TikTok, with tips, courses, and books on how to get started with Airbnb. This halo effect helps spread the word about Airbnb and also convinces more people to give it a try. A side effect is also the number of scammers selling get-rick-quick tales.
In 2022, Airbnb tapped into another segment of entrepreneurs: Real estate companies. It launched its Airbnb-Friendly marketplace, where tenants can find Airbnb-friendly properties that they can let sublet on Airbnb.
In some countries, Airbnb relaunched in 2022 its co-hosting platform. It allows Airbnb hosts to find local Airbnb partners who can help them with everything from cleaning to full-service property management.
In 2022, Airbnb also launched several remote working hubs across various countries. As many remote workers are also entrepreneurs, it is another way for Airbnb to tap into entrepreneurs, this time as guests.
LOVE AND HATE RELATIONS WITH LOCAL GOVERNMENTS WILL CONTINUE, WITH REGULATIONS HITTING KEY AIRBNB MARKETS
Since its founding, Airbnb has had a multi-faceted relationship with local and national authorities:
Some cities accuse Airbnb of causing a shortage of affordable housing
Meanwhile, Airbnb has entered dozens of agreements with cities to automatically collect and remit tourism taxes, generating a sizeable revenue source for municipalities.
In 2023, we expect to see:
More partial or complete bans on "airbnbs" (i.e., short-term rentals), not only on big cities such as New York but also in traditionally vacation rental-friendly markets (as happened in 2022 in Steamboat Springs where the City Council passed a ban on new short-term rentals in most of the town).
More regulations on the European Union level, with the Union asking for an EU-wide registry of hosts, license numbers, and VAT collection (in 2025)
More partnerships with local and national governments to launch remote working hubs (as happened in 2022 in multiple countries from Indonesia to Portugal) and other local initiatives to drive tourists to more remote destinations.
UNMATCHED BRAND WHOSE HIGH VISIBILITY CAN ANTAGONIZE LOCALS AND SOCIAL MEDIA USERS, FORCING THE COMPANY TO TAKE CORRECTIVE ACTION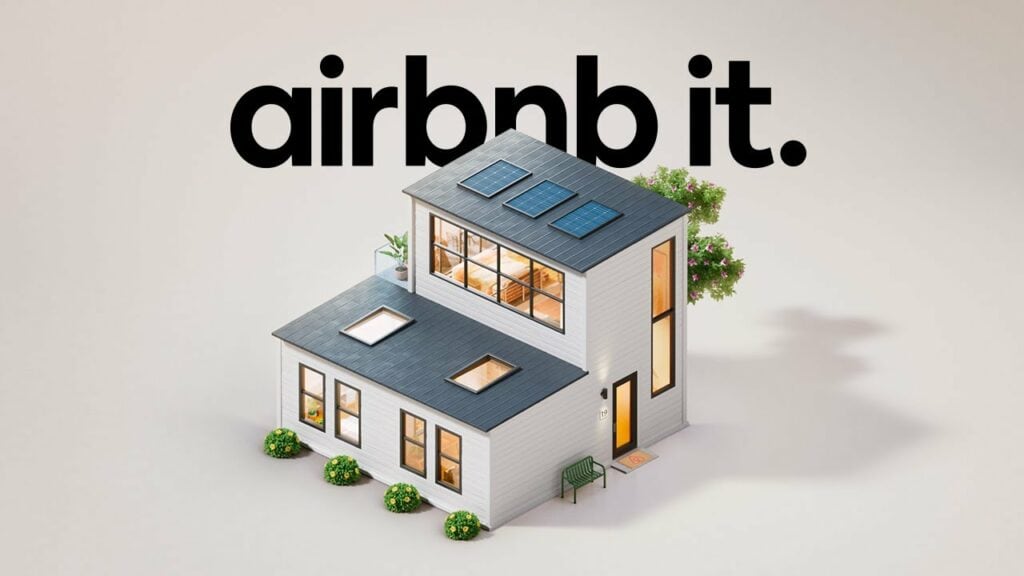 Branding power: Guests book an airbnb, while hosts airbnb their place
Airbnb is very proud to share that it has become a noun and a verb. People say that they're staying at an Airbnb. The company itself has a new advertising campaign inciting people to "airbnb their place" to make some side money.
Airbnb's brand is indeed very powerful. I was built on a keen sense of PR which has resulted in much direct traffic, while many of its competitors have to buy traffic from Google to generate bookings.
Here's what Airbnb CEO Briand Chesky said about this strategy when presenting the company's Q1 2021 financial results:
PR, in addition to word of mouth, is the thing that really built our brand over the last 10 years. And because of that, Airbnb is a noun and a verb used all over the world. And this has led to 90% of our traffic being unpaid or direct even as recently as Q1.
A page from the Apple book: Airbnb 2023 Summer and Winter Releases
Why would anyone care about a company releasing yet another product? Steve Jobs managed to turn its product releases into events attended by the global press.
Brian Chesky is no Steve Jobs when it comes to on-stage presence, yet Airbnb has created two yearly events called "Releases", a term used in the software industry. The press comments on the releases. For instance, the 2022 Winter Release announced that cleaning fees would be integrated into the total price display and the news was relayed by many outlets, from the New York Times to the Financial Times. When it comes to PR, Airbnb is boxing above its category.
Now, for existing hosts, the 2022 releases were seen as anti-climatic. At Rental Scale-Up, we do not agree. The releases, from Airbnb Categories to Airbnb Setup, showed interesting strategic and design moves.
We bet we will see an Airbnb 2023 Summer Release and an Airbnb 2023 Winter Release. The company will need to address the reasons why some Airbnb fans found them disappointing, through better communication with the fan base.
Competitors also have strong brands but not as much part of the zeitgeist
Vrbo

Vrbo has a brand with a clear positioning: They are about large vacation rental homes to welcome families and groups. Their marketing strategy is very clear about that.
However, Vrbo is not a global brand, unlike Airbnb and Booking. Vrbo is only active in 27 countries. In some of these countries, the brand is actually not Vrbo but trades under another name such as Abritel in France and Stayz in Australia.

Booking.com
Airbnb is an easy target on social media and sometimes caves in
If you are a content creator, an influencer, a TikToker, a Youtube, or anyone with a Twitter account, you know that talking about Airbnb is a great way to generate buzz.
And, if you manage to stir controversies about Airbnb, all the better for you to grow your subscriber and view counts.
For instance, we debunked a twitterstorm about Airbnb's high cleaning fees. We showed that the high fees were due to the user booking a large property for 1 night or 2. We also demonstrated that the initial tweet came from the user account of an adult worker who then used her newfound fame to promote her work.
Yet, all through 2022, social media posts angry at Airbnb multiplied, especially on Twitter and TikTok.
As a result, Airbnb had to act. Here are two actions that Airbnb took in 2022 that are directly linked to social media campaigns:
Total price display in the US, including cleaning fees and all other fees earlier in the booking process
Asking hosts to make reasonable demands when guests check out, instead of a crazy long list of chores
Vrbo (Expedia Group), Hopper, and Booking.com (Booking Holdings) have recently disclosed business and financial data. We've collected the most interesting insights for you to save time and better decide on which Airbnb alternatives for hosts you want to grow your business. Airbnb is not the only player in town: Hopper is now the #3 OTA (for flights) in North America and 20% of its sales are international; Booking.com's short-term rental and alternative accommodation business makes up 30% of the nights they sell and their app is #1 in the world. As for Vrbo, it will soon be adding a loyalty program that will help it retain more guests and attract travelers from other Expedia Group brands.
The one thing that Airbnb does not have: A loyalty program for guests
Booking.com's Genius program, Hopper's Carrot Cash, and Vrbo's upcoming One Key are three loyalty programs these alternative sites to Airbnb are banking on.
Hosts and property managers who want to get more direct bookings know that they also have to compete with the strong loyalty programs of the OTAs.
Yet, Airbnb still does not offer a loyalty program. Brian Chesky, Airbnb's CEO, announced the program years ago, but it is still not there. Loyalty programs are good for retaining users, but they also eat up margins. Unless you play it like Booking.com, where the hotel and short-term rental operators pay for the loyalty perks.
Will Airbnb become even more controlling of its hosts and guests in 2023? (e.g., algorithms blocking guest bookings, A.I. categorizing properties with no input from hosts)
Since 2016, 2.5 million people have been removed or denied access to the platform for declining to agree to Airbnb's Community Commitment.
In 2022, Airbnb suspended nearly 4,000 accounts globally for violating its Nondiscrimination Policy
In 2021, around 340,000 guests globally were blocked or redirected from attempting to book on Airbnb over New Year's Eve. This year, the Airbnb New Year's Eve crackdown will see a ban on some guests making one-night bookings in 11 countries.
Airbnb has done an incredible job sharing hard data about discrimination on its platform. Yet, it also started implementing policies blocking certain political groups from booking. It has also banned former plantation houses, where slavery was practiced 200 years ago, from being listed. Is it going too far? Should cities such as Bristol (UK), Amsterdam (The Netherlands), and Bordeaux (France) also be banned as they largely benefited from the money of triangular trade?
In 2022, Airbnb showed that it was ready to use AI and algorithms to shape content and behaviors in its marketplace:
Airbnb Categories represent one of the may for travelers to discover properties. A listing may categorized in the "Amazing Pools", "Surfing", "Arctic" or "Design" categories. Yet, for the moment, hosts have no say about how their listing is categorized. Worst, they cannot even see in which categories it falls, unless they spend hours clicking on Airbnb. Why? Because Airbnb Categories are determined by AI, which pulls together keywords from the listing descriptions and guest reviews, analysis of the listing photos, and cues from the listing amenities. As hosts resent the lack of control on such an important way their property is represented, Airbnb has promised to introduce, in 2023, ways for hosts to see how this listing is categorized and even nominate their listing for a category. 
Listing titles crafted by hosts were also removed from Airbnb search results in 2022. Many hosts resented that the introduction of Airbnb Categories also altered how search results are presented. To make it easy for travelers to make a choice, listing tiles in search results have been homogenized. Instead of something like "Cute cottage with sea view", you got "Cottage in Chipping Campden". As hosts protested, Airbnb has reintroduced original titles below the new AI-generated tiles, albeit on a second line and non-bolded.
Blocked guest bookings: Airbnb is using its algorithms to block suspicious bookings. The goal is to avoid getting bookings from people who will trash a property or conduct illegal acts. To do that, Airbnb relies on algorithms that piece together data from past host reviews, incidents on the platform, criminal background checks, and other far-reaching information sources. Airbnb is free to police its platform, but how intrusive can big data be in determining whether someone has the right to book a travel platform? 
In 2023, Airbnb will leverage AI and algorithms further. For instance, it may use them to provide an even more personalized browsing experience. In terms of privacy, what will hosts and guests need to know in 2023 to feel OK that Airbnb knows so much about them?
CAPACITY TO ENTER MARKETS
Airbnb has remained flexible enough to stretch its original use case, pricing a place to stay in a big city for a couple, toward many other markets. Thus, it has increased its total addressable market, a measure that investors take into account.
For instance:
At first, Airbnb was a story of classic disruption, going from selling stays in private bedrooms to promoting luxury villas
During the pandemic, it renewed its effort to capture a bigger share of the long-term stay market.
As cities were shunned, Airbnb developed its supply in non-urban vacation rental markets.
It has now fully embraced the remote work ethos, with an active strategy to capture more of the bookings from remote workers and digital nomads.
Its Airbnb-Friendly marketplace goes beyond tourism:  On Airbnb, tenants can find real estate listings.
In 2022, Airbnb had to leave the Chinese market. Yet, it is solidly implemented in international markets, from Europe to Australia.
While Airbnb Luxe was paused in 2020, it resurfaced in 2022 as one of the Airbnb Categories.
In 2023, we can bet that Airbnb will try and find new use cases for its platform. Yet, it already had a lot to go seriously after long-term stays and Airbnb-friendly real estate listings, to name just two promising categories.
The 2023 Airbnb outlook looks very positive.
2023 Airbnb predictions
Will Airbnb go out of business in 2023?
It has plenty of cash on hand to cover its operations in the near future, even if a recession were to impact travel spending negatively. As one of the world's leading sharing economy giants, the company has continued to invest heavily in a range of new initiatives aimed at providing its users with an even better experience and creating an even more robust platform for guests and hosts alike. With its ever-expanding global presence, increasing customer base and reliable safety protocols, Airbnb looks set to remain a major player in the travel industry for years to come.
Will Airbnb be profitable in 2023?
Yes. It has been so for most of 2022. 2023 may be a recession year, yet Airbnb has seen worse with the COVID-19 pandemic and has become leaner. Airbnb has managed to maintain its profitability by introducing new cost-saving measures, expanding into new regions, and investing heavily in digital marketing strategies.
Is Airbnb losing popularity?
No, despite the noise on social media, Airbnb is actually growing in popularity! For instance, as of September 2022, there were 1,374,075 listings in the US, the highest number ever (and more than 6 million Airbnb listings worldwide).
While hosts may have noted lower bookings at their level, things were going well for Airbnb globally. Here's what the company wrote in its Q3 2022 shareholder letter:
In Q3 2022, we had nearly 100 million Nights and Experiences Booked, up 25% year-over-year, and $15.6 billion in Gross Booking Value, up 31% year-over-year (or 40% ex-FX). Revenue grew 29% year-over-year (or 36% ex-FX) to $2.9 billion—our highest quarter ever.
Airbnb is committed to providing an exceptional experience for its guests, hosts and travelers alike and continues to succeed in this goal through its commitment to innovation and customer service. With its ever-expanding global presence, new product offerings, and reliable safety measures, Airbnb looks set to keep growing in popularity for years to come.
What does the future of Airbnb look like?
Positive. With cash in hand, a strong brand, and a powerful network of host entrepreneurs, Airbnb should have a good year 2023.
The future of Airbnb looks very promising! Airbnb is leading the way in the sharing economy and is on track to become a major player in the travel industry. The company has recently announced several new initiatives, including security enhancements, improved customer support and expanded options for hosts. There are also plans to introduce more sophisticated search capabilities and advanced payment systems in order to make the booking process smoother for both guests and hosts. Additionally, Airbnb is embracing new technologies like artificial intelligence and machine learning to create an even more personalized experience for customers. With these developments, Airbnb looks set to continue offering a better platform for all of its users around the world.
Is 2023 a good time to buy rental property?
Depends on the market, but oversupply and stricter regulations should make you think twice.