Expanding a vacation rental property management business requires due diligence. When looking to identify optimal acquisition opportunities, the more data you have, the better informed you can choose to be. Vacation rental technology can help you bridge this knowledge gap.
We interview industry data vendors who provide data and insights that can prove useful when conductive comparative market analysis to help these efforts along. This week Rental Scale-Up's Thibault Masson interviewed Jae Seok An, founder of Airbtics – a short-term rental analytics solution. 
Airbtics is competing with the likes of Airdna and Mashvisor in the Airbnb data and analytics field. Here, Jae is presenting to property managers how they can get made-to-measure reports on their market pricing and bookings.
Video: Airbtics demonstration of sample datasets to help property managers find acquisition leads and price rentals competitively
Expanding inventory using the freshest data available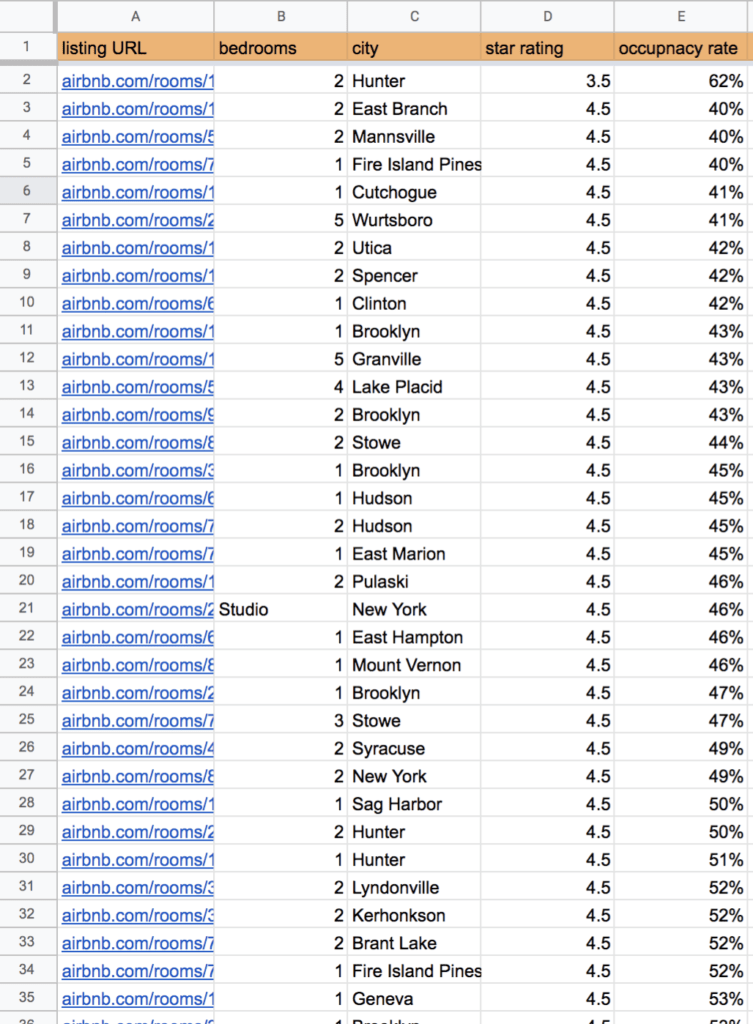 Moving fast is essential when it comes to acquiring new properties across regions. One of the two datasets Airbtics offers property managers is a list of newly created Airbnb listings for specified cities every week. Having access to the most recent data can allow property managers to find co-hosting opportunities every week.
These leads are delivered in a CSV format and API every week for the price of $1 per lead.
This data can help trim the fat, so to speak, and acquire better-performing properties by answering questions such as:
Which new Airbnb listings in my city have the highest star rating?
Which Airbnb listings in my area have the highest and lowest occupancy rates?
Pricing competitively using real-time booking data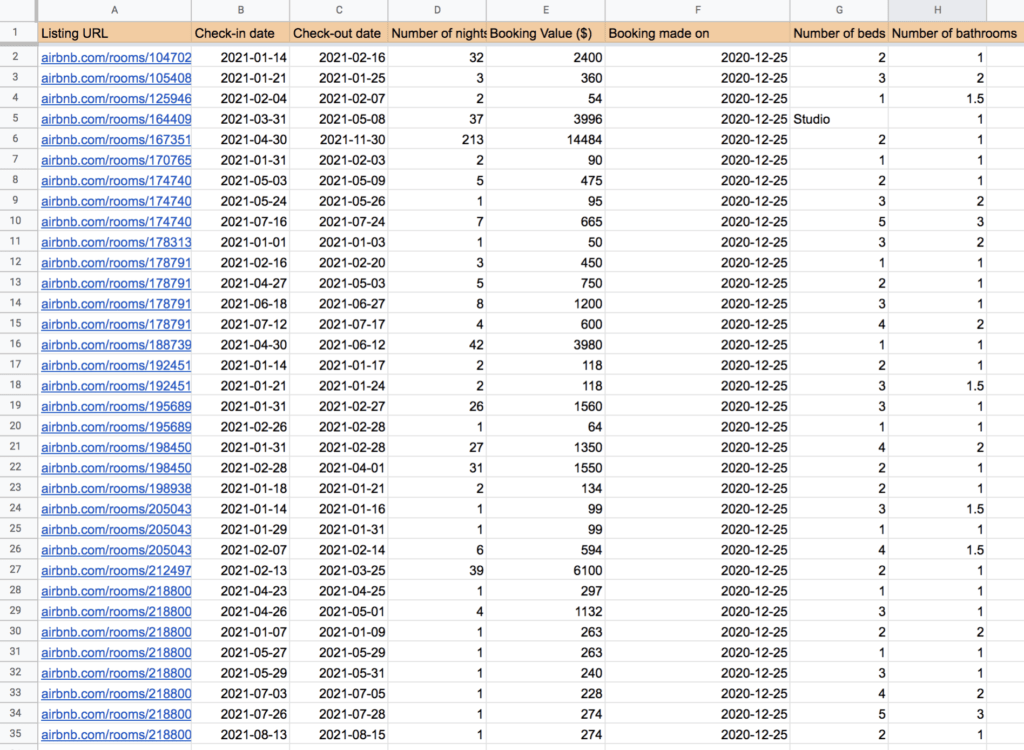 Unpredictable booking patterns meant that pricing room nights remained a thorny issue for property managers throughout 2020, and this issue is more than likely to continue in 2021. Accurate, granular data can help smooth this over to a significant degree.
The second dataset provided by Airbtics for property managers includes a real-time list of bookings made in a chosen area. The dataset is priced at $350 per market and is updated daily.
Having access to booking details such as the number of nights, booking value, and property size for all bookings in a given market can be crucial for property managers looking to keep their pricing dynamic and competitive. This data can help answer questions like:
What is the going Average Daily Rate (ADR) for properties my size?
What is the average length of stay (ALOS) for short-term rental bookings in my area?
Is there a peak season surge I should take into account when setting a daily price?
Is it possible for me to provide the Best Available Rate in a given market?