After looking at 2020 through data and graphs from Google Trends, our team assesses here a few trends (predictions?) for 2021. We've all learned to expect the unexpected, so we have tried to back up our eight 2021 trends for the vacation rental industry.
Work and travel: Short-term rentals will remain a good property format to work and play over a long stay.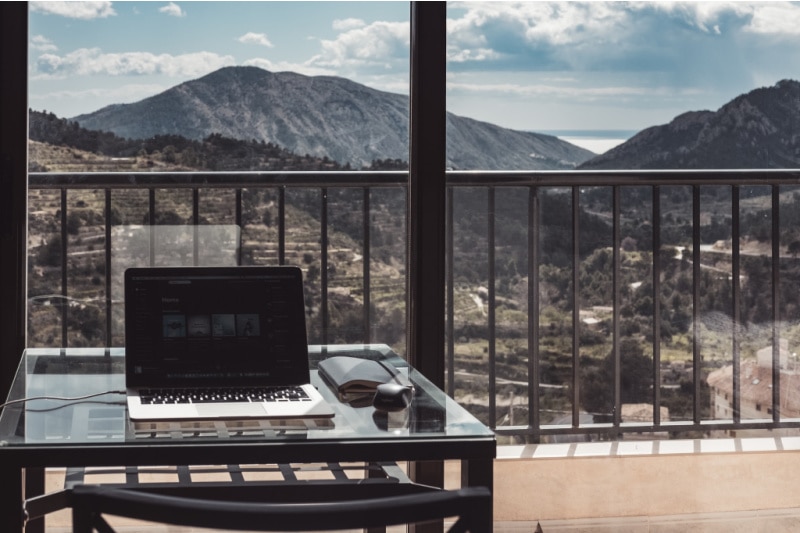 Supporting facts
In 2020, remote working and social distancing made work-friendly short-term rentals and longer stays an even bigger opportunity for vacation rental operators. Bleisure, the combination of business and leisure, is not reserved for road warriors anymore.
Trend in data
Vrbo: A nationwide Vrbo survey of families revealed that 50% of those surveyed agreed that flexible school schedules provide more flexibility in vacationing, while 48% said they can work from anywhere
Airbnb: From "Belong Anywhere" to "Live Anywhere": Live Anywhere

83 percent of respondents are in favor of relocating as part of remote working.
A quarter believes they will be able to 'live where they want to and work remotely.

Booking.com: Over a third (37%) of travelers have already considered booking somewhere to stay to work from a different destination, while 40% would be willing to quarantine if they could work remotely.
Booking.com: (52%) saying they would take the opportunity to extend any business trips also to enjoy leisure time at the destination.
What vacation rental companies have done to adapt
Longer stays are being enabled and promoted by the big platforms: Agoda and Vrbo have extended their maximum length-of-stay (LOS) from 32 to 180 days, Airbnb has been promoting Monthly Stays.
Airbnb has stopped its distinct "Airbnb for Work" collection of properties (which came with a list of requirements to qualify, like Booking's program) and launched a much simple "laptop-friendly workplace" tickbox instead.
Work-friendly and laptop-friendly space are key features. High-speed wifi is a key enabler (e.g. crafty hosts put the result of their internet connection speed test in their listing photos)
Mid-rental stay platforms like SpotAtHome have thrived, while NomadX and Flatio have merged.
Pricing room nights will remain tricky for property managers and owners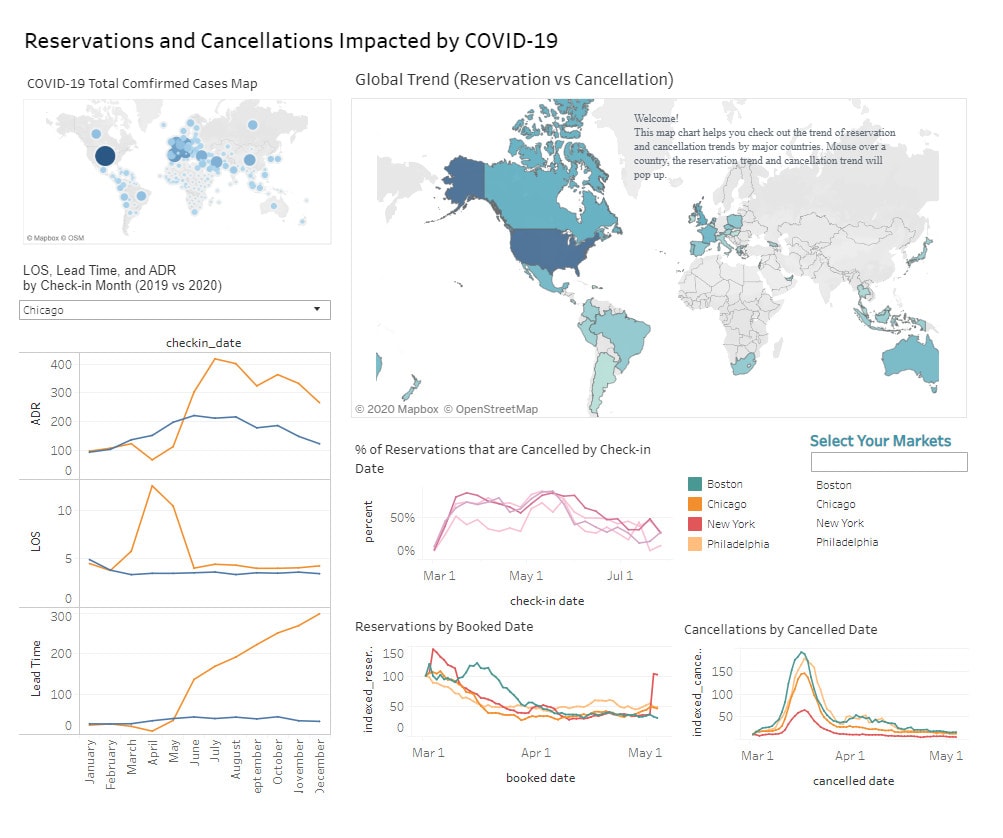 Supporting facts
Unpredictable booking patterns lead property managers to look closer at data, especially at the booking pace, while Google's improved vacation rental meta-search tool is helping travelers compare properties according to price. Guests will be expecting lower prices in some markets see Booking trends), but short-term supply may be limited in some destinations, leading to stable average daily rates (ADR).
While travel restrictions may be lifted, new barriers, in the shape of health passports and proofs of COVID-19 vaccination, may hinder international tourism.
Pricing room nights has become complicated.

Airbnb's SmartPrice and Vrbo's MarketMaker have warned that their price recommendations may be off (Vrbo has turned off its price recommendations since the end of March 2020 and they are not still not back in some markets)
At the peak of the crisis, short-term rental data providers could neither use historical data to sell data trends nor price short dynamically. So, they've started releasing future-looking reports based on booking pace (e.g., AllTheRooms, PriceLabs, Airdna, BeyondPricing). The goal is to give STR operators booking trends in their markets.

Google has released a tab dedicated to vacation rentals in its Travel meta-search tool. Price, as well as the property amenities featured on Google, have become more important for OTAs. Being able to display vacation rental properties in Google matters more in 2021.
Airbnb has beefed up its Performance Analytics, sharing more data and graphs and allowing Airbnb management companies to slice and dice data across their properties portfolio
Guests ask for and expect easy-to-modify trips (flexible cancellation policies, vouchers, rescheduling trips, trip insurance), while OTAs have actually made their force majeure stricter. So, the burden will fall on accommodations to show flexibility and absorb the shocks.

Supporting facts:
Airbnb and Vrbo are now prominently displaying easy cancelation (e.g., Airbnb's More Flexible Reservations) as a key property feature. This used to be one of Booking.com's specificities and something that property managers and owners were not super keen on seeing heavily promoted.
Yet, guests will not be able to ask for cancellations and refunds because of COVID-19 as easily as 2020. For instance, Booking and Airbnb have inserted new restrictions within their force majeure policies. On Airbnb, only people who are actually sick and who can prove it will benefit from this force majeure.
Airbnb is introducing travel insurance for its guests, allowing them to purchase through affiliated brokers in the US.
Platforms will ask accommodations to be flexible, as this is what guests want.
Family is a core topic, both as a traveler group and a reason to travel in uncertain times.
Supporting facts
Traveling with your family: In areas where travel restrictions will endure, travel in groups will remain synonymous with family, next of kin, or very close friends.
Traveling to your family: Family may be a reason to book a short and a long stay. According to Airbnb, 47% of travelers are interested in temporarily moving to be closer to loved ones. In times of pandemics, reconnecting with families is a value that travelers mention (Booking survey). So, even single travelers may have their families in mind when booking a trip in 2021.
While Booking and Airbnb were cutting advertising expenses in April 2020, Vrbo launched new commercials, touting its family-friendly positioning ("Stay better together"). 70% of Vrbo's supply has 2+ bedrooms and Vrbo is clear that its target is large families (adults + kids). Its imagery is all about family. Its TripBoards product feature helps large families pick, compare, and vote for the properties they like.
In 2021, short-term rentals are a still good format for families to stay together, in their own bubble.
1970's-style vacations (by car, with your family and your pet, to a traditional vacation rental destination) will remain trendy in 2021.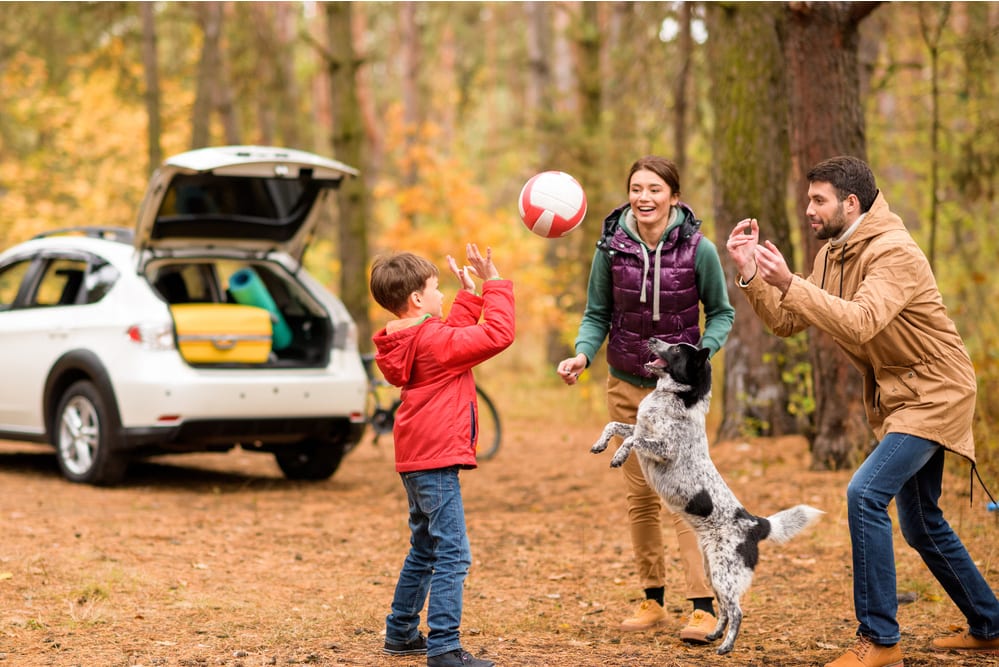 Rural destinations appeal to travelers in times of social distancing, as well as rural property types

42% of travelers prefer to stay in a vacation home or apartment rather than in a hotel (source: Booking.com 2021 trends)
While urban short-term rental operators will remain under pressure in early 2021, with lower prices, lower occupancy rates, and direct competition from city hotels, properties in traditional vacation rental markets may enjoy mini-booms in Spring and Summer 2021, similar to Summer 2020.
On Airbnb, 2021 booking trends show that entire homes beat apartments. Cabins and lodges do well.
In 2020, we noted the explosion of Google searches for cottages, lodges, and cabins.

Drive-to destinations appeal more than long-haul travel until the roll-out of vaccines gains ground.

Countries whose domestic market can support their vacation rental properties (e.g., US. UK, France, Germany, and Italy) will still fare better than those depending on foreign tourists (e.g., Croatia, Portugal). But the roll-out of vaccines may help travelers regain confidence and lift travel restrictions, giving colors back to these hard-hit destinations as 2021 develops.

Seasonality will be amplified and will hurt urban companies more: Booking trends for winter 2021 are not good. People may prefer to travel when the flu season is over. Urban short-term companies are not used to harsh seasonality, unlike vacation rental companies in the Alps or Northern Europe. It means that the business model of vacation rental companies can flex its costs, while urban rental companies do not have variable costs in their DNA.
In early 2021, shared accommodations still appeal less than entire homes: properties such as bed and breakfasts may fare less well than self-catered types, as sharing the breakfast table with strangers may be less appealing (or even possible).
Pet-friendly searches are high (use of Booking.com's 'pet-friendly' filter more than doubling since the start of travel restrictions). Families will still be looking to bring their furry friends with them.
Social distancing has made the tech behind self-check-in and other in-house entertainment and services even more compelling for property managers and guests alike. Illegal COVID-19 house parties have increased the interest in security solutions such as noise monitoring.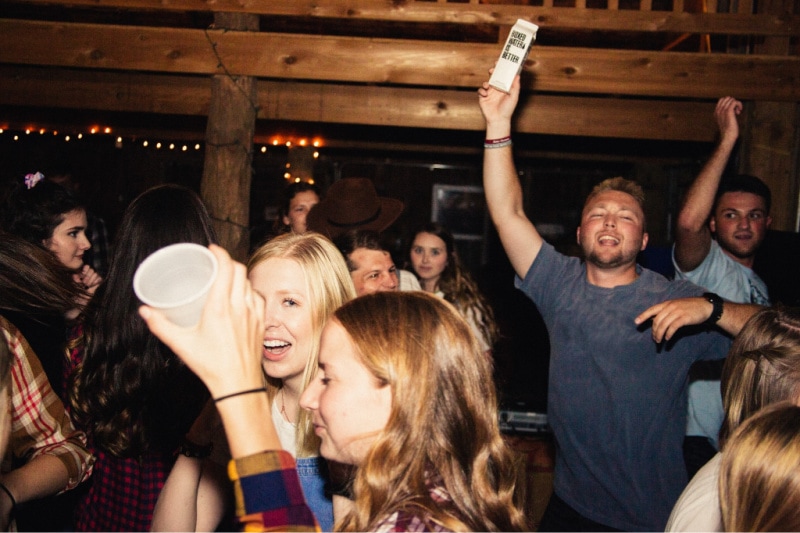 In 2021, vacation rental operators want to keep operational and cost gains from having switched to self-check-in. Yet, removing humans from the check-in process means removing a key moment to detect risky reservations. Tech providers, for instance, providing noise monitoring, could step in, but property management companies will have to guarantee guest privacy.
Self-check-in:
Remote security:

Unlike hotels, most entire home properties have no staff on-premise. Self-check-in may mean a need for partners to maintain some control over who is checking in and what they are doing.
Noiseaware data: From April to July 2020, at the height of lockdowns in the US, noise incidents grew by 270% compared with 2019.
Airbnb has banned house parties globally, has increased standards that guests must meet, has banned under 25s from making same-say same-city reservations, and is offering discounts on noise monitoring devices.
Vrbo has launched a partnership with NoiseAware as well and reinforced its house rule settings around parties.
Property layout is even more important to match varied use cases for short-term rentals (e.g., workspace for remote work, bedroom layout for families).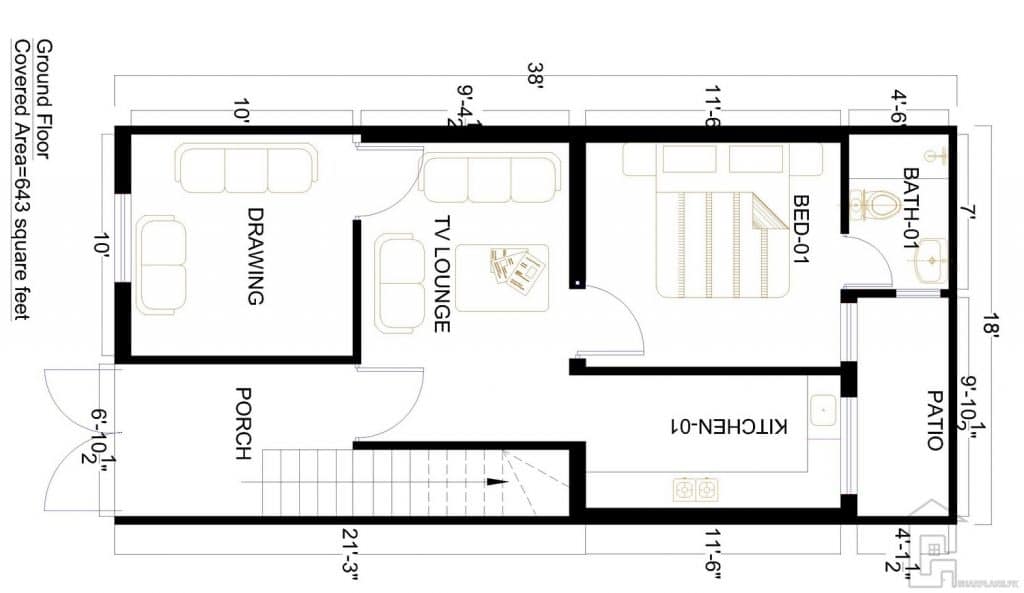 New property design imperatives have emerged, such as laptop-friendly spaces and separate office spaces. It is not just about amenities, but also about the configuration of the space. Layouts and virtual tours help guests make a choice.
Properties do not have to be for work. Still, you have to be able also to work there (Airbnb has stopped its distinct "Airbnb for Work" collection of properties (which came with a list of requirements to qualify, like Booking's program) and launched instead a much simple "laptop-friendly" tickbox. )
Sharing a vacation rental with your family when spouses have to work means better understanding the number of rooms of the properties (e.g., office space, shed in the garden) and the general layout (picking the right bedroom configuration for teens and toddlers)
Chinese platforms Tujia and Xiaozhu's relative weights in Asia is increasing thanks to early COVID-19 recovery.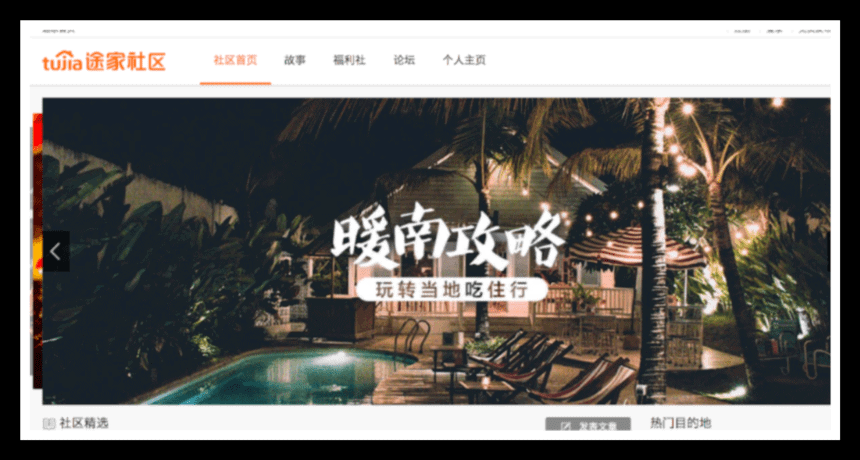 The strong recovery of the Chinese domestic market has benefited local players. In fall 2020, Tujia was already reporting that homestays (i.e., short-term rentals) were back at 95% of their 2019 figures.
In fall 2020, homestays were already back at 95% of their 2019 activity, countryside destinations at 120%, and luxury travelers shun abroad trips and opt for high-end short-term in Mainland China. Vacation rentals on the tropical island of Hainan have seen very high occupancy rates.
Yet, in early 2021, China is going through new travel restrictions. The State has called for people to avoid non-essential travel. Vacation rental bookings.