If you've been a vacation rental owner for a while, you've probably come across RentMoreWeeks.com, an online publication whose goal is to help vacation rental businesses stand out from the crowd. Originally created by Alan Egan, the website is now authored by several well-know industry experts.
For instance, here are a few of the latest articles published on the site:
I thought that you may want to know more about Alan Egan, about what got him to launch RentMoreWeeks, about his online courses called the Bookings University and about how he thinks vacation rental owners should behave towards major listing sites.
Alan was kind enough to answer a few questions. Here we go.
How did RentMoreWeeks.com get started?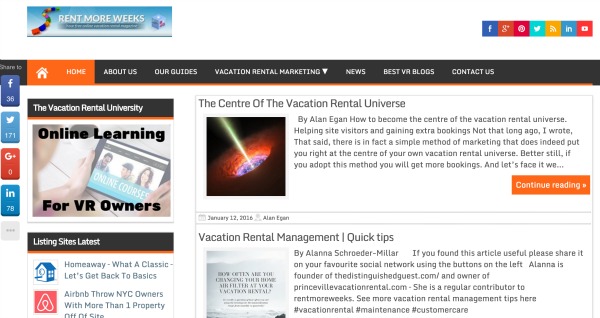 I had a small holiday listings / property management company and a villa photography business in Portugal between 2004 to 2009. I had been experimenting with various photographic staging techniques and was seeing amazing results with very high conversions.
We were living on our yacht 'Life O'Reilly' at the time but due to work we weren't doing a lot of sailing so in 2010 we decided that we would have a complete change of life and sail to the Caribbean. That also meant that I was out of work.
The VR sector was exploding, so I thought that I could start a website that would help holiday home owners with the marketing of their businesses.
The idea was born.
I bought the rentmoreweeks.com domain, pulled up the anchor and we were away.
Tell us about the Guides that you have published.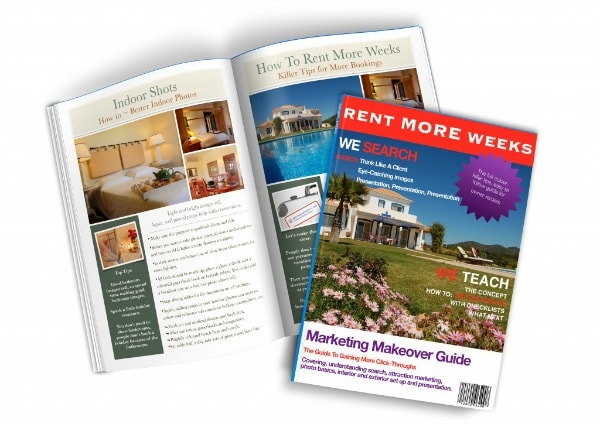 First off I thought that I would write some books on the staging of property photographs. I had been experimenting with 'occupied photographs' and had seen big increases in click throughs as a result. I had lots of before and after photographs to use as examples so it seemed the best place to start.
I bought an iPad in the Canary islands (these had just come out and they had a 10 hour battery life which was a huge bonus as electrical power on a boat is precious).
I started writing the first guide during the first night watch of our atlantic crossing on 1/1/2011.
By the time we arrived in Barbados I had written the CSI – Vacation Rental Photography Guide and the Marketing Makeover Guide.
We spent the next two years in the Caribbean and during that time I wrote another 3 photographic guides, the Recipes For 5 Star Reviews Guide and many articles for rentmoreweeks.
(Thibault's note: You can find Alan's guides here: http://rentmoreweeks.com/our-guides/)
Your site has several contributors. How does this make it more interesting to readers?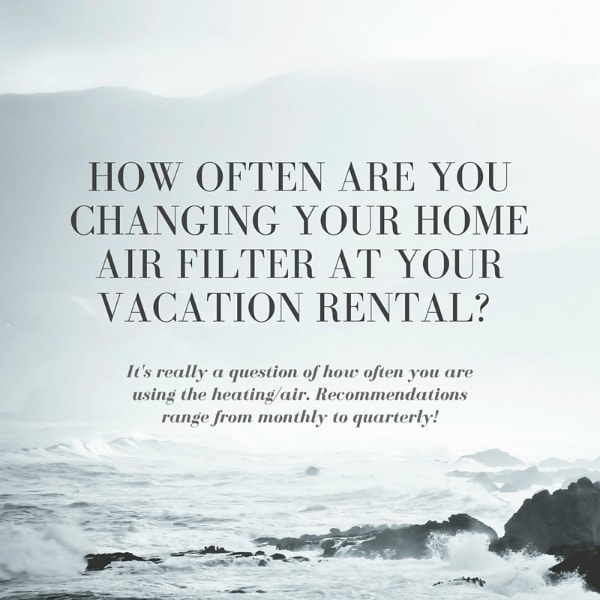 The VR sector is both huge and diverse and one person can't possibly encompass all that diversity or have an intimate knowledge of all aspects of the business.
As rentmoreweeks became better known I was asked by other writers if they could submit guest articles and many of these articles were popular with the readers.
I had always felt that there was space for a dedicated vacation rental publication so it was a natural evolution to invite other industry leaders to contribute to a magazine style offering.
I think that owners and managers prefer this style as there is a blend of lightweight, medium and heavier hitting articles and this makes it more interesting.
What is the Bookings University?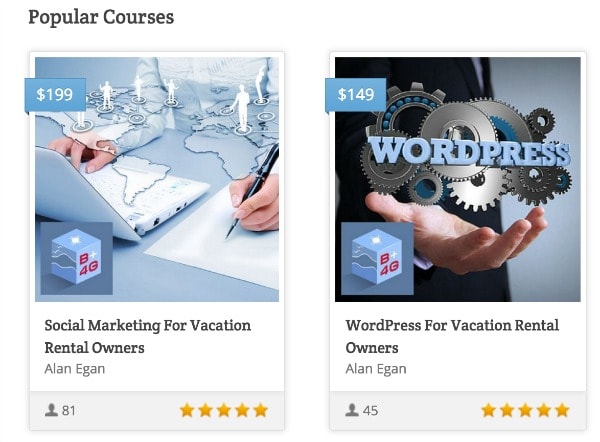 I created the Bookings University (bookingsplus4g.com) so that owners could take complete control of their web presence and marketing ecosystem.
When we returned to Europe I turned my attention to social media. It was obvious that the medium was fast becoming the most popular activity on the web and in order to be successful at marketing you need to market where your market spend their time.
I spend almost a year experimenting with various platforms and post types before honing a productive social solution that could be employed by any owner / manager.
I then put together a video course so that it was super easy to copy what I was doing.
Owners that are following the social marketing course are seeing amazing, unmatched, results in terms of bookings.
Then around a year ago I added the WordPress for vacation rental owners video course, once again so that owners could take control of their online presence by creating and maintaining their own fully functional websites.
These resulting websites are socially ready and combine and collate an owners social campaign material straight into the site itself. No one else in this business offers this functionality.
Owners with these sites are seeing a huge increase in direct bookings.
What do you think is the number one challenge for vacation rental businesses?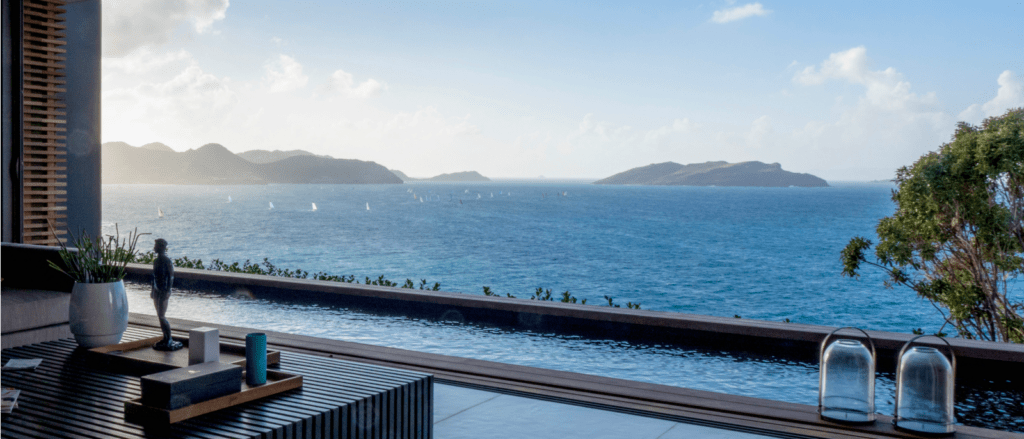 I think that the biggest challenge is coming to the realisation that listing sites are a really awful way of marketing.
Who ever thought that it was a good idea to market your goods where another million people are selling the exact same products?
When the listing sites were small, local, non demanding sites everyone was happy but now it's very different.
First off they stopped you talking to your customers (email cloaking). Now it's commission based listings and BIN. Next it will be instant booking and price parity.
These changes are eroding owners control of their businesses, eating into profits and literally funding their very own extinction.
Just as when personal relationships go bad, we keep telling ourselves that things will get better but they won't.
Sure enough we had good years but then one of the partners starts to get abusive.
This isn't about waking up and smelling the coffee. This is about waking up, looking in the mirror, realising that you have two black eyes and deciding to do something about it.
I see VR owners bemoaning HomeAway, TripAdvisor, Airbnb, etc on all sorts of forums across the web and they are all looking for alternative listing sites as if listings are the only option.
They really aren't.
A great property website and a consistent social media strategy allows savvy owners to meet potential guests on a one to one, no greedy middle man, basis but this is a big change in business practice. It takes more work but is more rewarding and more profitable.
So in answer to your question, the number one challenge, as always, is change.