Expedia Group, the parent of short-term rental platform Vrbo, saw its quarterly revenue decreased by 58% in Q3 2020 compared with Q3 2019, taking the group's net results from a $409 million profit to a loss of $221 million.
Vrbo was mentioned several times in the earnings call. In Q3, Vrbo has been a star performer for the whole Expedia Group, especially as the hotel activity in cities was coming to a halt. Yet, the group's leadership team recognizes that there is more work to do.
First, the Vrbo rebranding is not over, and some decisions are being made. For instance, some local brands, like Stayz in Australia, may not be rebranded. Second, the group may decide to bet on OTA brands to push vacation rental bookings in countries where the Vrbo brand is not yet present.
However, they acknowledge that the current Expedia platform, which powers other OTA brands like Orbitz and ebookers, is not the best showing vacation rental to travelers. And travelers may not spontaneously come to these OTA brands to look for a vacation rental.
Vrbo had a great summer, especially relative to Expedia's hotel activity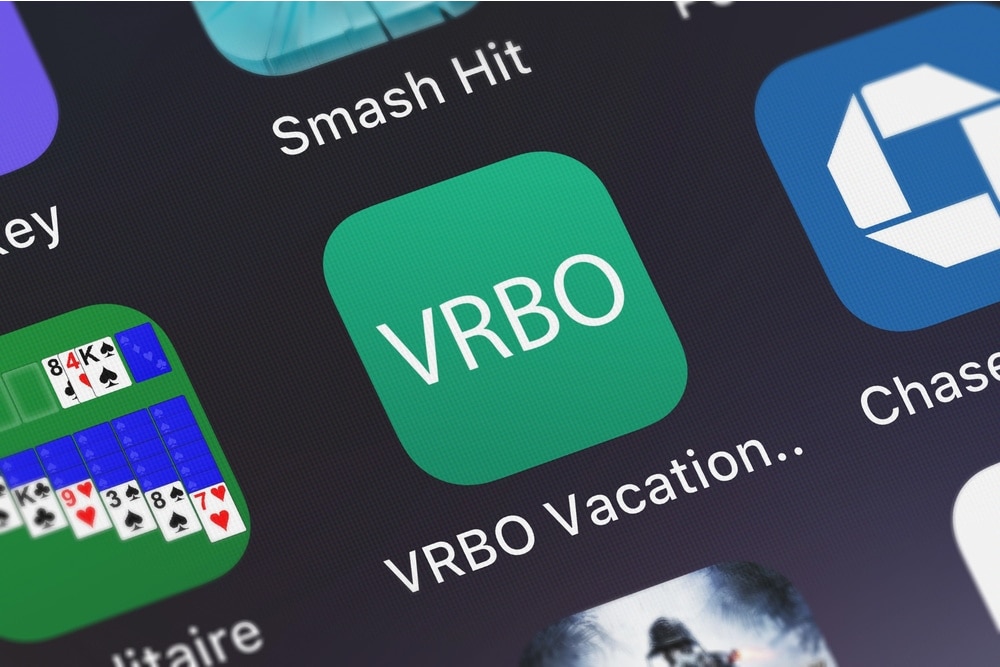 From pent-up demand in June to a great Q3 (July, August, and September): "Vrbo continued to be quite strong, coming off that June high, which was a lot of pent-up demand. But the third quarter was strong."
Short-term rentals were strong, but with a new distribution across geographies (more rural) and with more use cases (more people working from a vacation rental): "Alternative accommodations have been quite strong, not just for us, but for others. Obviously, that's been great news for Vrbo, and we've been a big beneficiary area of that, but that has shifted lodging share significantly across geographies. We've also seen that there's a lot of unique use cases during the pandemic, much more not only domestic and not only secondary and tertiary market travel, but very purpose-driven travel going to visit family, needing to do specific work, needing to go to one of these small markets. There's much discovery going on and price shopping."
Vrbo is shining, but now travel restrictions may hit: "We think (Vrbo) is having a moment. All the research shows that it has gained share, and it has gained awareness, and there's some very positive things going on with that brand."
Vrbo re-branding issues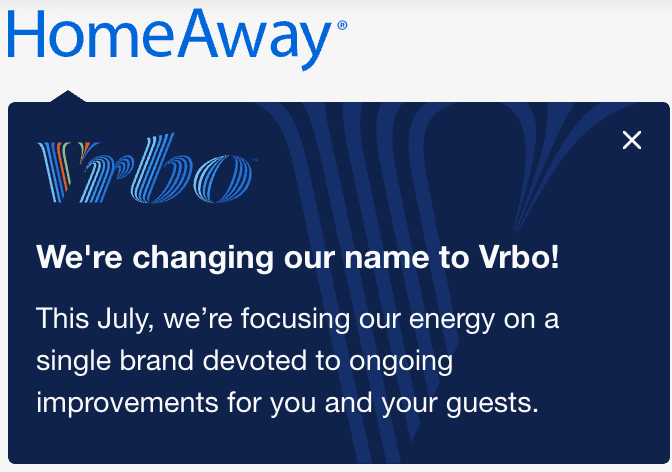 Vrbo's rebranding efforts are not over: "We definitely think that we did not land the Vrbo rebranding as strongly as we wanted to"
Vrbo's focus on entire homes and rebranding has extended to Europe (e.g., HomeAway UK is now Vrbo Uk, the Abritel HomeAway brand in France is now shortened into Abritel): "We are concentrated in the whole home, which is, like, the most attractive part of the alternative market right now that we intend to and are already pushing into a much more aggressive path to broadly push the brand. We've turned the brand over in a few more markets in Europe just a few weeks ago, and we will keep pushing."
Local vacation rental listing brands, like Stayz in Australia, to stay: "Vrbo has a different brand, a different company acquired in Australia that we're not going to change that brand because it's a strong local brand and we should push into that."
Will Expedia be the main vacation rental brand in countries where Vrbo / HomeAway has no presence yet?

A need for more urban short-term rentals in the long term, even if they are not in high demand at the moment: "We've historically had a deficit, in particular, in cities, in those kinds of use cases, and that is a bigger strategic question for us. It's a place where Airbnb obviously has made great hay, although it hasn't helped them during COVID. Likewise, Booking has done a nice job with city-based inventory, and to your point, a more integrated experience."
Promote vacation rentals on OTA brands like Expedia where Vrbo has no presence? "We need to market particularly in places where our big OTAs have good reach and brand recognition and Vrbo does not. It may well be more sensible for us to get travelers to book a vacation home on Expedia as opposed to trying to introduce the Vrbo brand. "
Yet Expedia is more about hotels in travelers' minds
The Expedia site is not optimized to surface vacation rentals, while Expedia guests are not all aware of its vacation rental offering: "(The Expedia platform) is not great when it comes to surfacing vacation rental opportunities or alternative accommodations through our main OTA brands. We've been slow to get there and it's not where we want it to be. It's definitely an opportunity, but we have found that there is a little bit of a conflict from the standpoint of people don't generally go to our OTA brands for alternative accommodations. It's not what they think of. So even though it's there and present, it hasn't performed perhaps the way you or I might think it would."
Vrbo's efforts are paying off
With a clear focus on entire homes in non-urban areas and on family vacation rentals, Vrbo has a clear objective. In a way, the COVID-19 crisis helped Expedia Group turn a much-criticized HomeAway into a positively perceived Vrbo.
Yet, the group wants a slice of the urban market and wants its OTA brands to sell more short-term rental room nights. It means that listing a vacation rental on Expedia may make sense to reach out to customers in countries where the Vrbo brand is not active.