Vacation rental software provider Futurestay, which focuses on powering the rental business of entrepreneurs with 1 to 10 properties, has raised $11 million in a Series A funding round led by Brand New Matter (BNM) Capital Management (an early-stage venture capital fund). It shows that capital is not flowing only towards large property managers, such as Vacasa and Evolve, but also towards companies that want to solve the pains of individual Airbnb hosts, single property owners, and other side-hustlers of the short-term rental industry.
Co-founded by Philip Kennard and Jonathan Fabio in 2015, the company had previously raised $2.4 million led by BNM Ventures and New York Angels, with participation from Newark Venture Partners and Harvard Business School Alumni Angels.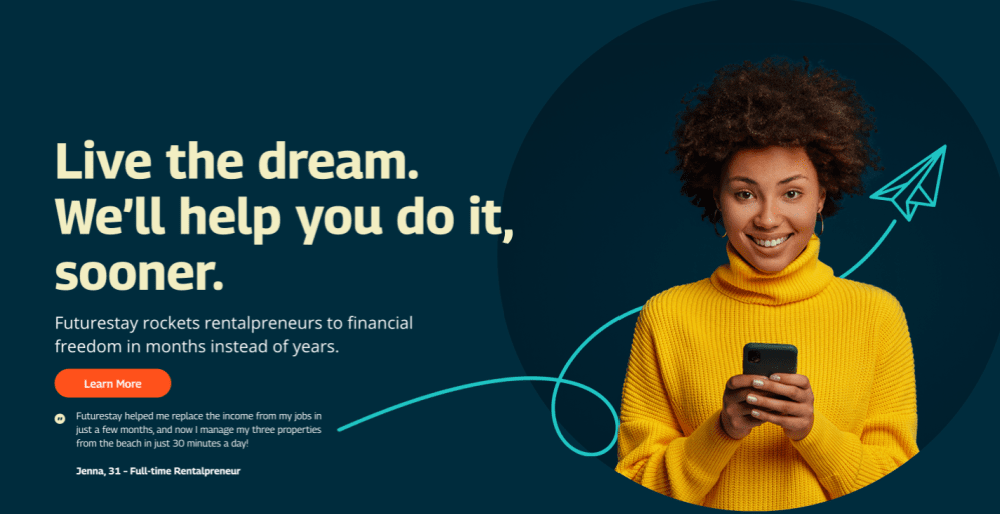 Here's our Philip Kennard shared the news on LinkedIn:
I started my first business in my teens, and learned first-hand that entrepreneurship is the greatest equalizer in the world.
Tenacity, passion and purpose can win, even against a stacked deck.
That's why Jonathan Fabio and I started Futurestay with a simple mission – to give anyone, anywhere the opportunity to succeed in the short term rental (STR) industry. 
80% of STRs are owned and run by real people (not large corporations) who take risks and strive every day to succeed. Sometimes, these rentalpreneurs feel like the deck is stacked against them – and we're here to change that.
We're excited to announce our $11M Series A led by BRAND NEW MATTER to empower the growing wave of rentalpreneurs to earn their success, faster.
Futurestay has found a true partner in Brand New Matter; we share a vision of leveling the playing field to help every independent short-term rental manager win.
Vacation rental management software for individual entrepreneurs
Unlike larger companies such as Rentals United and Guesty, Futurestay focuses on hosts who own between 1 and 10 properties. This positioning on people who are starting out with their vacation rental business is very clear from the copy and the illustrations that the company uses.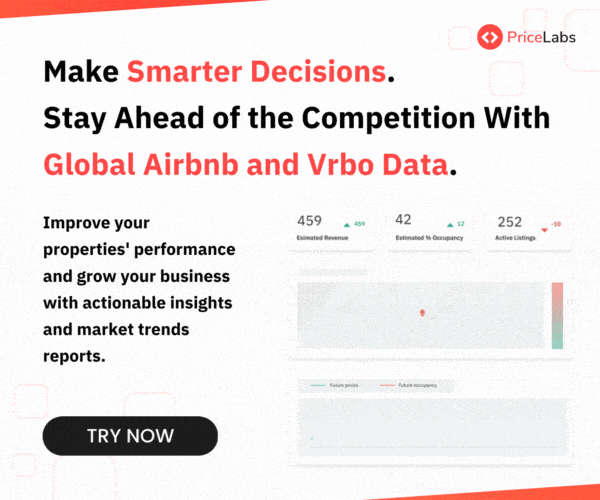 For instance, the company talks at length about rentalpreneurs, a portmanteau word from short-term rental entrepreneurs. While many of its competitors talk to property managers, Futurestay addresses the needs of side-hustlers who want to conquer their financial independence.
Discover how thousands have fast-tracked their way to financial independence running their short-term and vacation rentals with Futurestay.
Live the dream.
Futurestay rockets rentalpreneurs to financial freedom in months instead of years.
We've helped thousands of rentalpreneurs achieve financial independence.
Turn your short-term rental side-hustle into a six or seven-figure income.
Run your rental business from your smartphone or tablet.
In terms of vacation rental tech marketing, the value proposition and copy are very aligned to talk to the hundreds of thousands of non-professional hosts who need a tech platform on which to grow their business.

Mission: Democratize vacation rental entrepreneurship
Airbnb claims to have created thousands of full and part-time entrepreneurs. In a way, Futurestay wants to do the same, for those who also want more independence from listing sites. To do that, Futurestay needs to bring the promise of an all-in-one software platform that makes it easy to list properties on Airbnb, Vrbo, Booking, and even Google Vacation Rentals.
Just like short-term rental management software solutions catering to professional property managers, Futurestay has entered partnerships with other industry solutions, such as AirDNA to provide vacation rental data and NoiseAware to offer noise-monitoring services.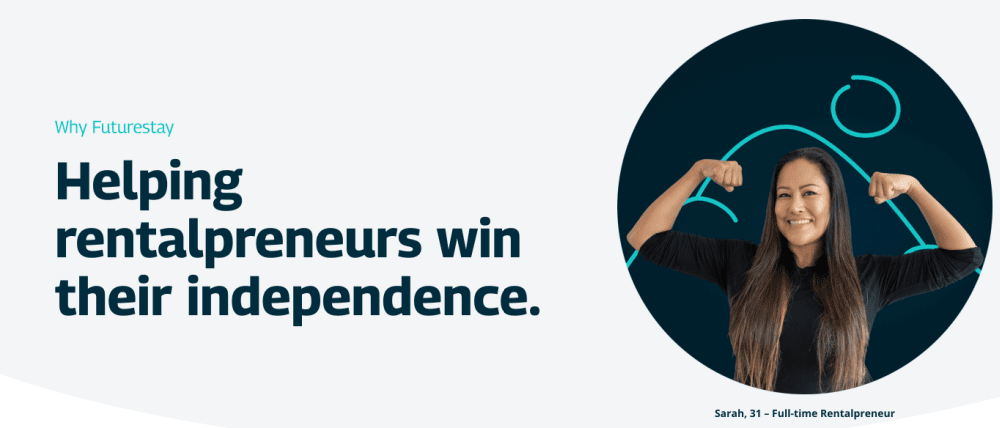 Futurestay is a vacation rental management software solution that claims to focus on helping hustlers grow their businesses. Unlike many of its competitors who focus on large property managers and homeowners with multiple properties to manage, Futurestay focuses on individual entrepreneurs and hosts who own from 1-10 units.
One of the things that Futurestay is best known for is its fast-tracked approach to helping rentalpreneurs achieve financial independence. Many of its competitors talk about how one can grow a six or seven-figure income, but Futurestay zeroes in on developing a platform that allows individual hosts and owners to run their business from their smartphone or tablet.