Green VR Events has recently released a 25-step playbook to try and implore vacation rental events to do their part to try and reduce their carbon footprint without greenwashing.
The data clearly shows that the vacation rental industry needs to be more sustainable and change many of its practices moving forward. With tourism accounting for 8% of global greenhouse gas emissions and 69% of travelers asking for more sustainable travel options according to a survey from Booking.com, the need to become more sustainable transcends from being a moral obligation to making business sense as well.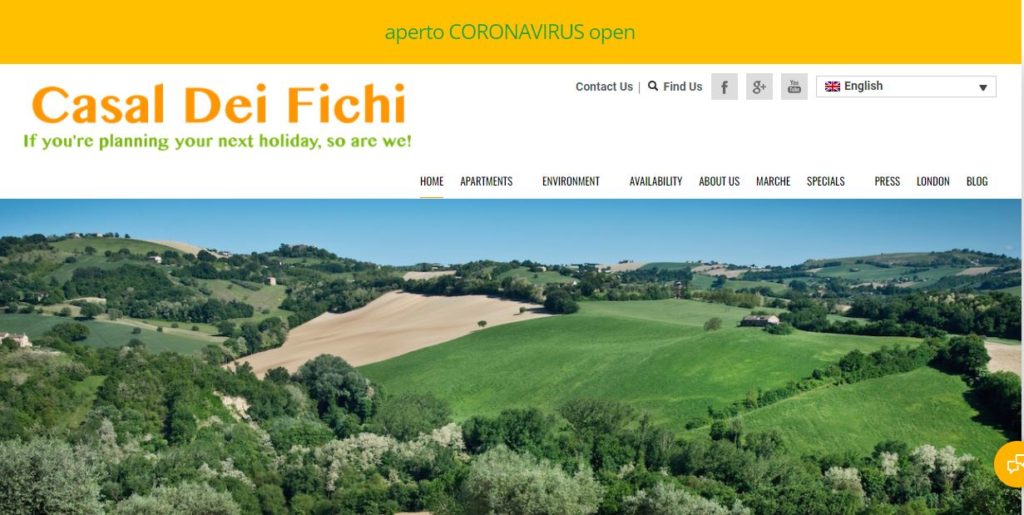 Leading the sustainability charge in vacation rentals in many ways is Bob Garner, a short-term rental owner who has placed great emphasis on greening his short-term rental property, Casal Dei Fichi, in recent years. We interviewed Bob for our April 2020 conference: "Get Your Business Through the COVID-19 Crisis By Discovering How Local Property Managers Resist the Global Coronavirus Epidemic," where he shared with us his efforts to make his property more sustainable and to gently educate his guests about more sustainable practices without coming off preachy. Bob's goal at the time was to become a leader of the green movement within the vacation rental industry.
In 2021 Bookster's Kelly Odor spoke with Bob on behalf of Rental Scale-Up about his volunteer work with Tourism Declares, a non-profit collective of travel, hospitality, and vacation rental companies working together to make their businesses more sustainable. And now, Bob has started the Green VR Events initiative.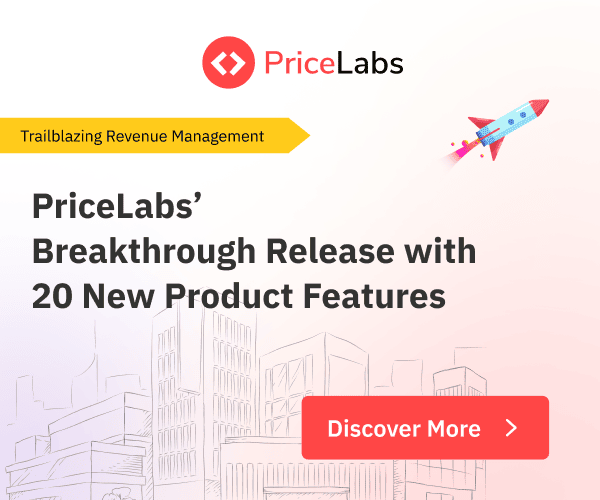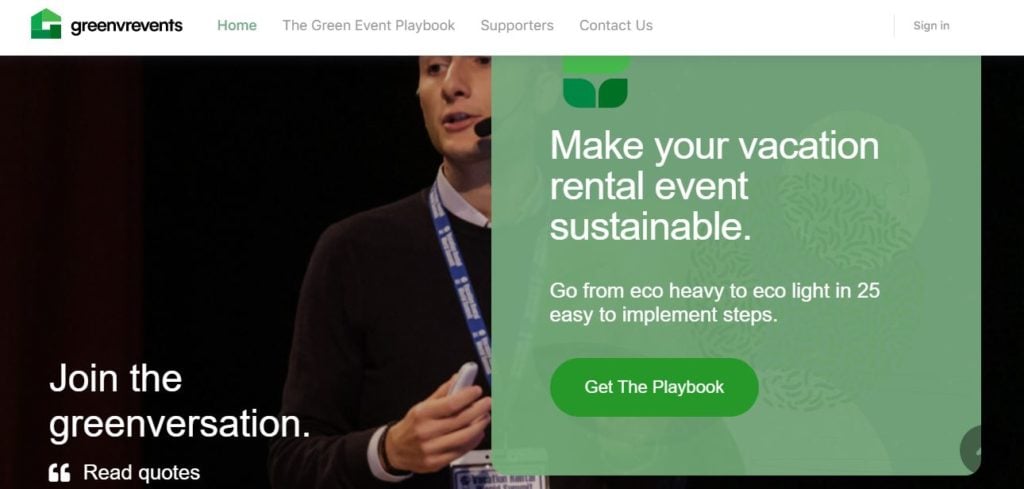 Green VR Events is created with the intent to help make short-term rental industry events greener. Its 25-step playbook presents actionable advice on transitioning industry events such as vacation rental conferences and online events from 'eco heavy to eco light'. Bob is using his network to invite the top 45 conferences and events in the VR sector to take concrete steps in this direction, offering them free advice and support.
Here is what Bob had to say on the subject of the launch of Green VR Events and how it came to be: "For many years I have been encouraging vacation rental hosts and managers to engage with the issue of the climate emergency and take action to make their businesses more environmentally sustainable. Then on a panel discussion last year I was asked by Michael Freidman from Superhog what I thought the issues were around conferences. It got me thinking that conferences were key to incoming our community.
In attempting to engage the short-term rental industry with the climate emergency, I realised that conferences and events are an extremely influential segment of our community. They are extremely popular with vacation rental managers and they are THE place where sponsors congregate to promote their products. But most important of all is that events are where the agenda for our industry is often set, where trends are highlighted, and where change is initiated. I see the events as the gatekeepers to the wider VR sector – bring a conference on board and there is a platform to educate and inform perhaps hundreds of businesses to become more environmentally sustainable."
Green VR Events' latest announcement
Green VR Events exists to inform vacation rental events on how they can be more eco-friendly and their 25-point playbook offers ways to achieve this. Green VR Events brought on board 4 major events, ahead of its launch, ready to adopt their suggestions at their next conferences. These events are The Book Direct Show, Vacation Rental World Summit Scale Rentals Show, & Destinationaire Awards.
So what are some of the points covered in the playbook? Let's take a look at the highlights.
Don't greenwash. Greenwashing is the practice of talking the talk but not walking the walk when it comes to sustainability. Many companies across a multitude of industries have been accused of co-opting sustaiability terms without taking any steps to affect real change. Consumers can see through the greenwashing as they become more informed, and it's important to be honest about the actions you take.
Get rid of all single-use plastic at events such as straws, cutlery, plates, and water bottles. Instead, have water fill-up stations and encourage guests to bring and use reusable water bottles.
With catering, offer more vegetable/vegan options and less meat options. Animal agriculture is a leading cause of the climate crisis so choosing more plant-based options can help make positive change.
Stop doing giveaways/swag-bags. Most of the items found in swag bags just end up getting tossed, so it is better to avoid them altogether to avoid waste. If your event still really wants to use them, then sustainable gifts like branded reusable water bottles or pens are better options.
Get rid of brochures and replace them with online resources or an app. Brochures get thrown out, so going paperless is a great way to reduce your carbon footprint and creating meaningful interactions.
Host virtual events as opposed to in-person events. The biggest contributor to an events' carbon footprint is all of the travel, activities, and hosting involved in it. Having people stay home and join a well put together virtual event not only cuts costs but also reduces emissions.
Offer discounted tickets to attendees who have taken significant green action as an incentive for others to do better.
Have at least one speaker at your event who can talk in detail about sustainability in the vacation rental industry to help educate others.
Promote the steps your brand is taking to be more green to inspire others and also make it part of your brand, which will add a lot of value to it.
Make sure the servers that run your website run on clean energy.
Purchase goods from local businesses as opposed to ordering things from far away. It helps the local economy as well as is environmentally friendly.
There are several other points covered in the playbook and you can read them all here. At Rental Scale-Up, we steer clear from several of these practices but are looking forward to implementing more yet.
Green VR Events has garnered support from across the industry, and it promises to set a precedent of sustainability within the vacation rental industry by setting an example and doubling down on education. It will be interesting to watch how it gathers momentum, as more event organizers take notice.