As a rental host or property manager, how essential is it to build local relationships with businesses in your area? If you were to ask Skol Apartments Marbella Holidays co-founder Daniela Derin, she'd tell you that an established local network of partnerships can open a world of opportunities for promotion, fulfillment, and customer satisfaction.
It is this belief that led Daniela to launch Marbella Food Tours, a tapas tour with authentic food recommendations in Marbella. We recently had a chat with her to not only understand what it takes to put together a campaign such as this but also find in what ways has her short-term rental business profited from this initiative, so other professional managers can emulate some of her success.
Marbella Food Tours for an authentic food experience
Daniela Derin is no stranger to crafting thoughtful experiences that improve business just as they do guest experience. Over the last two years, she has quite successfully turned Skol Apartments into a sunny coastal hub that attracts digital nomad families as guests in droves.
We've also previously shed light on how she adapted her social media, email, and Whatsapp marketing to increase direct bookings and build guest loyalty.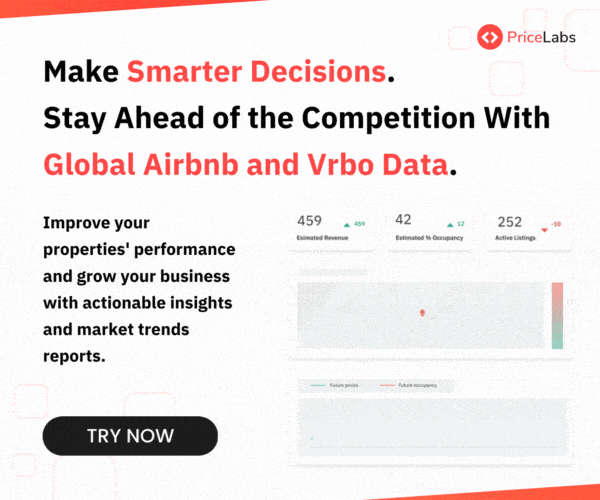 In Marbella Food Tours, Daniela Derin dreamed up an exceptional experience along with Rental Tonic director Louise Brace for visitors to Marbella – guiding them away from the usual tourist haunts. Their goal was to provide a truly authentic local journey whilst also boosting business for small neighbourhood businesses. In order to do this, the two:
Hosted in-person tapas tours and
Recorded and published videos on Youtube, sharing their recommendations within
Rental Scale-Up editor Uvika Wahi was able to attend one of these in-person gatherings this past October at KGB Malaga, as part of the VITUR Summit, and it turned out to be a thriving, energetic gathering of industry professionals. Here is a quick snippet from this gathering featuring key industry decision-makers:
Daniela and Louise have put together 7 episodes of their Marbella Food Tours so far.
Recognition as a pillar of the community: The power of a local network
As a short-term rental host or property manager, you have the unique opportunity to move beyond simply providing a home away from home for travelers and become an integral part of the local community. By connecting to the strong ties within their local area, short-term rental hosts and property managers can prove that they place high value on the needs of the locals and are invested in ensuring their locality remains a great place to be.
Hosts and property managers that promote locally produced products, hire from the local workforce, or partner with nearby entrepreneurs not only show respect for their community but also help strengthen it. It's these meaningful connections that make short-term rental hosts and property managers respected pillars of the community.
Such mutually beneficial collaborations not only bring positive awareness to both parties but also have a wider effect on increasing tourism in the locality.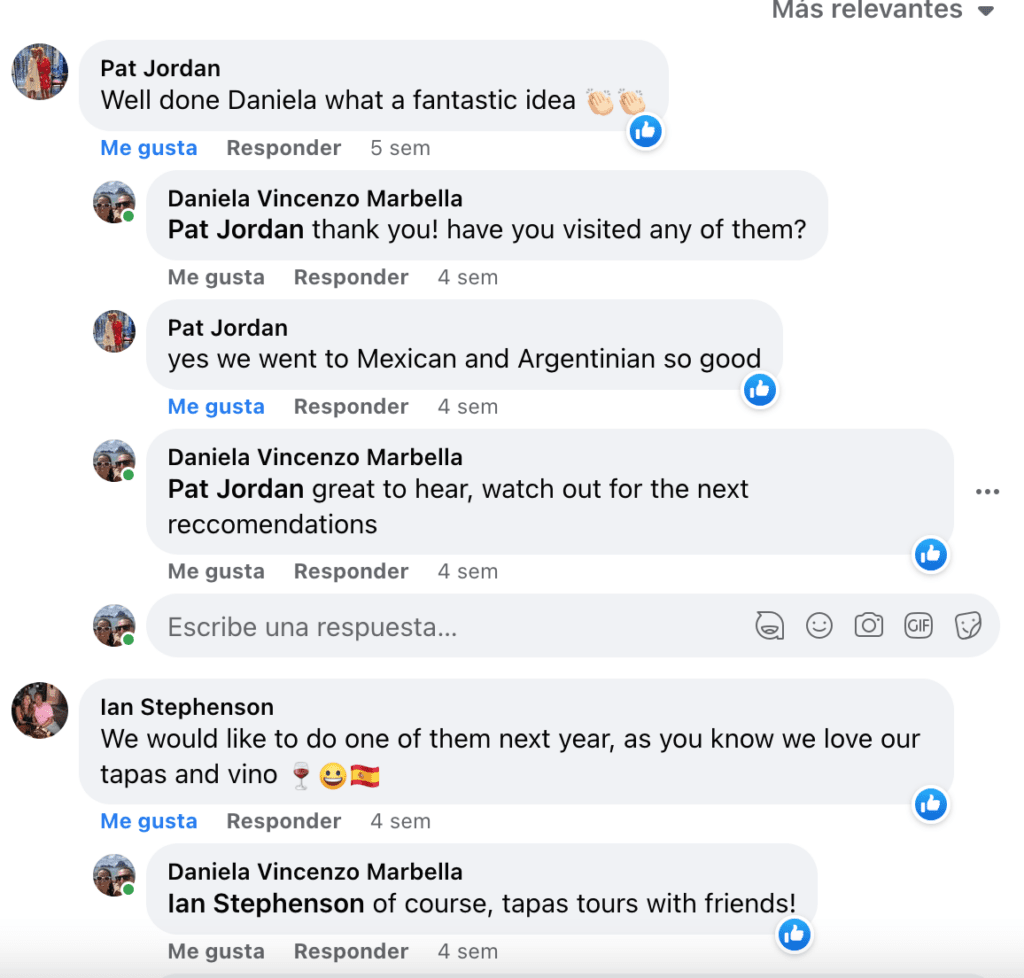 An additional benefit is an ongoing relationship that helps to ensure successful operations – network contacts can help alert you to changes in local ordinances or new regulations related to short-term rentals that you could easily miss otherwise.
Opportunities to reduce overhead costs
An established network of partnerships can provide invaluable insights and access to services that are not available from other channels. Through these collaborations, you can gain access to local resources, marketing assistance, pricing assistance, and experienced advice from experts in specific fields related to your rental business.
This can help your operations in the long run by reducing overhead costs and increasing revenue through up-to-date and effective strategies for managing and maintaining short-term rentals. Investing in the businesses nearby can be a mutually beneficial arrangement: they increase their exposure while you acquire more competitive pricing and quicker access to services.
An extended network for marketing and promotion
Utilizing the power of collaboration, hosts and managers can bring more business to their neighbourhood by working together. Through cross-promotion, hosts and property managers can attract new customers for both their own business and the local businesses, inviting visitors from around the world to become familiar with what the community has to offer.
This can be achieved by showcasing local restaurant establishments on their rental platforms or hosting events highlighting nearby attractions. Furthermore, short-term rental hosts and property managers can organize online contests centered on independent shops in order to draw locals and tourists alike to the area. By using these strategies, they foster a sense of community pride while providing an invaluable service to the neighborhood.
When you craft intentional experiences rife with useful tips, others pay attention, too. In Daniela's case, for example, more marketing avenues opened up for other prominent travel guides featured the content she helped create, driving more awareness about her property management business to potential new guests as a consequence: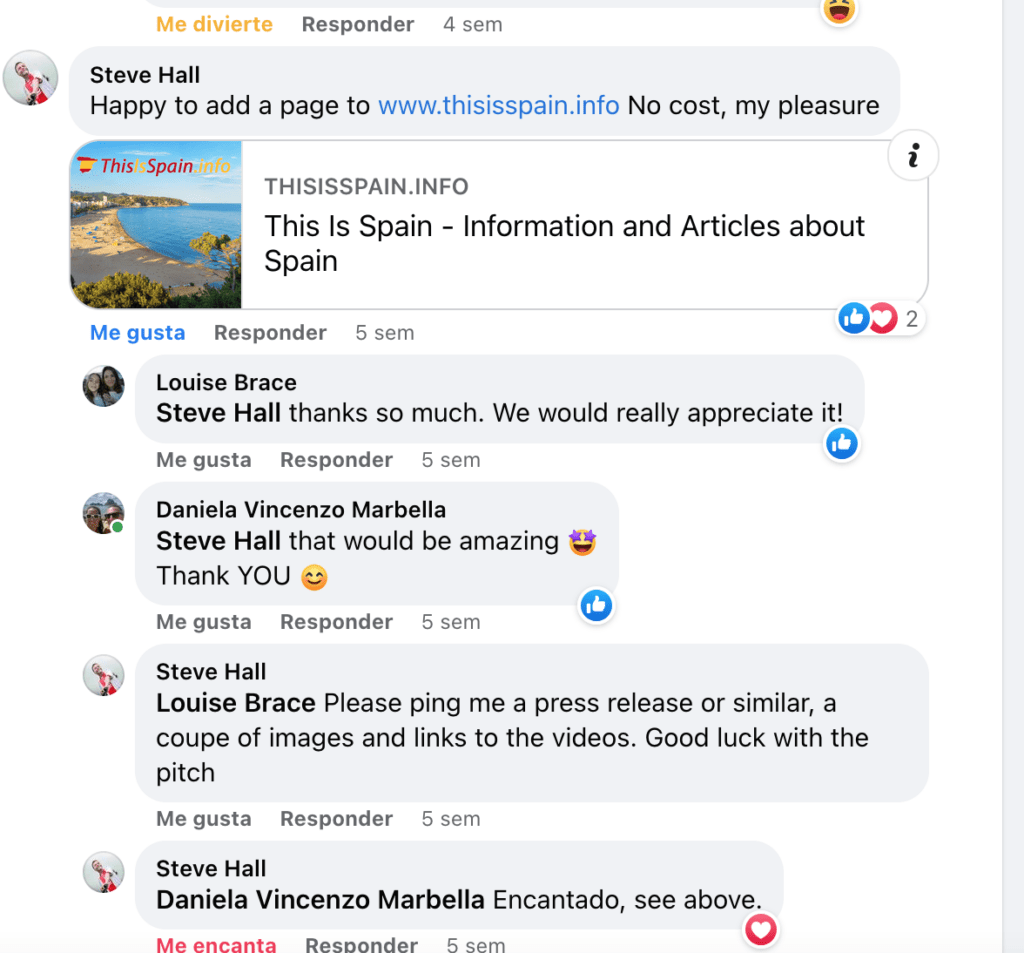 Delivering an authentic, exceptional guest experience
By fostering relationships with local businesses, Daniela is able to provide her guests with an exceptional and unique stay. By guiding guests to local food heroes, Daniela helps create a genuine experience for travelers, one that results in consistently positive feedback from her guests.

It also grants visitors access to items or opportunities that may not be available elsewhere, allowing them to have more of an authentic travel experience.
From carefully selecting amenities to highlight the local area to providing uniquely tailored experiences for guests, working with established industry partners with deep roots in the community is the perfect way to create an authentic stay for guests.

These businesses have insight into what the locals love in terms of food, drinks, entertainment, and more. By taking advantage of these connections and having trusted resources they can draw upon, hosts and property managers have access to insider info that will make any guest's stay memorable.
Whether this takes form as partnering up for a special event like a private tour of a winery, or offering discounts on tickets for a museum or theater show, there are endless opportunities to create amazing moments that activate genuine cultural experiences.
Local communities benefit too as visitors become familiar with their offerings and may come back as return visitors who know where to go and what to see. While it may take extra effort to coordinate local collaborations, it's well worth it when done right!
One step further towards becoming more sustainable
By engaging with local organizations, you can arrange for amenities that minimize environmental impact, learn patterns of usage to identify areas where energy or resources might be conserved, and source products from like-minded organizations that have a commitment to sustainability.
Additionally, by working together and pooling resources, you can more effectively spread the message of conscious consumption and take advantage of economies of scale when creating strides towards sustainability.
Networking within your existing market opens up new opportunities to extend sustainable principles outside of just your services and into others' as well – further establishing yourself as a leader in eco-friendly hospitality.
What's next for the Marbella Food Tour
The food tour and its connect video series continue to be an excellent way to grow her local network as well as find new guests and deliver an exceptional guest experience for property manager Daniela Derin, and she intends to continue and expand this campaign by introducing travelers to even more aspects of local culture in the region.
She has recently presented the project to the Marbella town hall, along with other artists, such as poem writers and plastic artists, in hopes of recruiting more support and creating more opportunities for her guests to have a truly authentic stay.
Next, by diverting more business the way of local establishments, Daniela also soon hopes to pass on the costs of creating these videos to these local businesses who may wish to participate in future series.