As a Scaler's Network member, we spoke to property manager Daniela Derin about how Skol Apartments Marbella uses Instagram, Facebook, WhatsApp and email marketing to get more direct bookings and foster loyalty. Read on for the actionable marketing advice that vacation rental managers can easily replicate to boost their business.
How do Skol Apartments Marbella's organic marketing efforts help them enjoy direct bookings?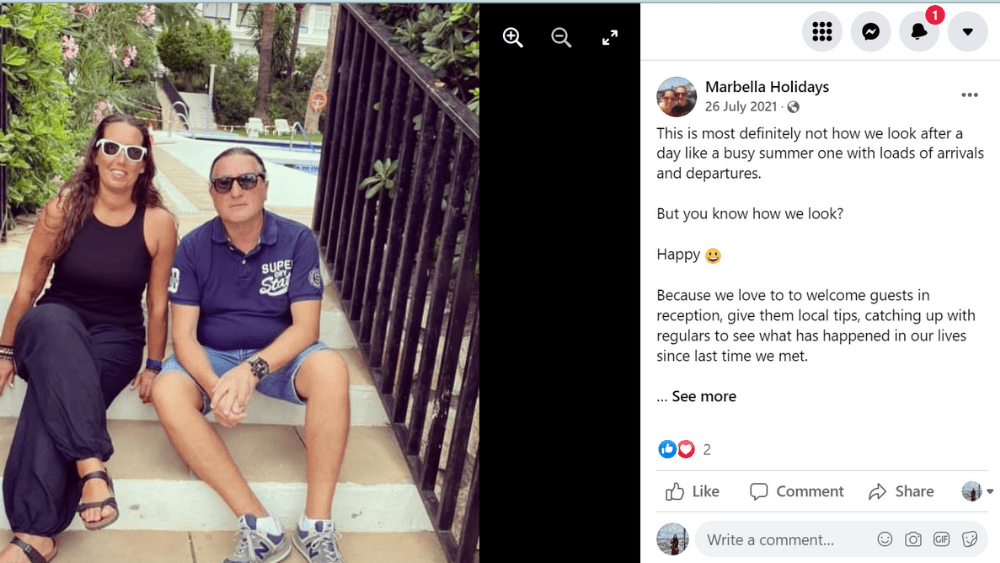 Daniela's modus operandi was to become the face of her business, create trust and get direct bookings. This is how she's done it:
Daniela and her husband Vincenzo have become the faces of Skol Apartments Marbella's marketing.
People book directly from Skol Apartments Marbella because they know the property managers.
By knowing they're booking someone with local expertise, clients return to the same property manager.
Generating trust with loyal clients allows Skol Apartments Marbella to enjoy 70% repeat, direct bookings.
How were Skol Apartments Marbella marketing their properties before the pandemic?
Before COVID-19, Skol Apartments Marbella used Facebook, Instagram and newsletter marketing to push 70 vacation rental apartments. While the company already had built an audience of loyal clients, Daniela realized she'd have to change her marketing approach fast with the disruption brought on by the pandemic. If her guests couldn't come to Marbella, Daniela would need to bring Marbella to them…
How did Skol Apartments Marbella use marketing during the pandemic?
During the pandemic, Daniela wanted to boost her clients' morales by:
Nurturing these existing relationships with the same personalization they come to expect with a stay in one of her apartments.
Sharing uplifting Marbella imagery e.g. local beaches to assure clients that the pandemic disruption would be over soon.
Offering her audience a daily taste of Marbella life long before vacations were on the cards again.
Showing clients what they were missing.
How does Skol Apartments Marbella use social media?
Since COVID-19 hit, Daniela's organic marketing goal has been to keep guests constantly in inspiration mode dreaming of their next vacation by:
Uploading uplifting imagery including yoga, positive quotes, healthy food and beaches.
Showcasing her local knowledge of the Marbella lifestyle with the images selected
How does Skol Apartments Marbella use email marketing?
When it came to newsletters, Daniela wanted to keep clients thinking about their next vacation here too. Daniela kept her 4,000 email subscribers engaged by:
Offering regular destination inspiration.
Sharing monthly COVID-19 updates that helped Daniela become the go-to resource for travel restrictions, getting her everything from thank yous in the street to direct bookings as newsletter replies.
Keeping content seasonal. Knowing that the big booking season starts each January, Daniela shared that 90% of this year's bookings came from her Happy Christmas newsletter, as an example.
How does Skol Apartments Marbella use WhatsApp to get repeat bookings?
One of the features of WhatsApp is the ability to set a status, which is a short message that displays on the user's profile. Much like a social media story, the purpose of a WhatsApp status is to give people a brief glimpse into what the user is up to or communicate a message.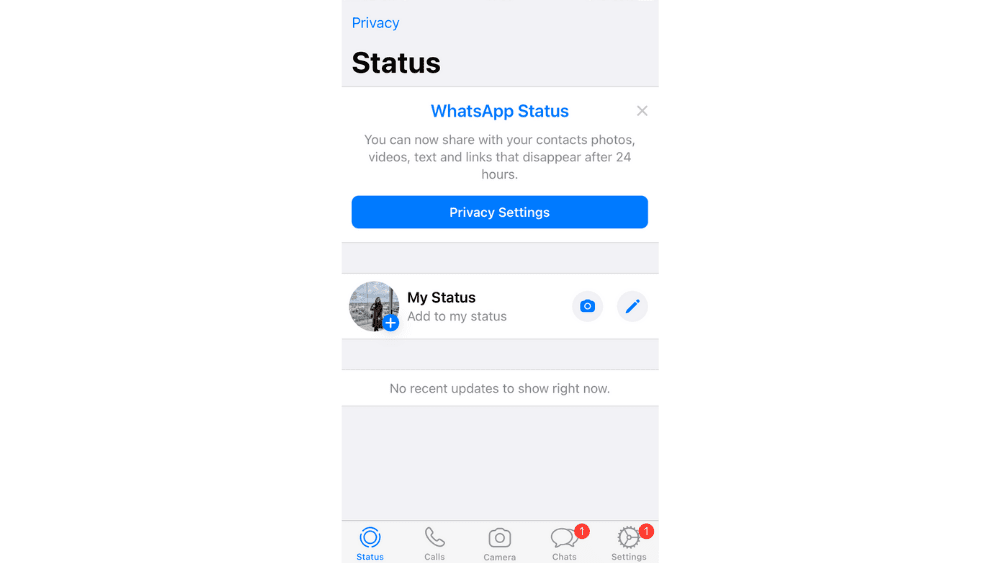 When Daniela realized that people spend more time on WhatsApp during the day than on Facebook or Instagram, WhatsApp statuses became a new way to generate repeat bookings. With 500 contact numbers, many past clients, Daniela has been able to:
Generate direct contact with past clients thanks to the always-on nature of WhatsApp
Repost Facebook and Instagram stories as WhatsApp statuses saving her time curating content
Add a link to each WhatsApp status directly to her catalog
While this is how Daniela is doing this, please note that depending on where you are in the world, WhatsApp statuses may not be an option for you due to GDPR.
What impact has Skol Apartments Marbella's organic efforts had on direct bookings?
While the 70% repeat bookings remain the same as they were pre-COVID-19, what's changed is how returning guests feel about Skol Apartments Marbella. There was little to no relationship with the clients when they weren't in resort, but now Daniela can keep up the conversation with her existing database.
Actionable marketing tips to help property managers generate direct bookings:
Sell your destination, not just your properties. Use social media to showcase yourself as an expert for your destination and foster an engaged community. 
Find out how we can help you turn Instagram into a source of short term rental bookings. 
Don't be afraid to put yourself out there too, people buy from who they know. 
If you're starting an audience from scratch, reach out to past clients (providing you have their opt in) to let them know you've started your own channels.
Keep newsletter updates informative to help build trust and encourage clients to book with you.
Generate direct contact with past clients, using outputs like WhatsApp statuses but be aware of the GDPR implications where you are 
When it comes to creating content, save time by reposting content across channels.
While marketing does take time, building trust among new and existing clients will get you more direct bookings (and money) in the long run.
We interview Scaler's Network members to help vacation rental businesses achieve transformation by bringing them visibility. If you're interested in becoming a member, learn more.