Vrbo's Jeff Hurst sent an optimistic message to Vrbo and HomeAway partners:
He said that Vrbo had trusted its partners (vacation rental owners and property managers) to do the right thing for travelers. He believed that it was the best thing to do in the context of a balanced market place.
He also talked about Vrbo's carrot-and-stick program, which rewards partners with pranking boost and positive reviews those partners who have been the most lenient towards guest refunds and cancellation.
He mentioned how Vrbo's public affairs efforts had helped get more support for partners through the US Cares Act
He mentioned a dramatic increase in customer bookings over the last weeks.
Vrbo CEO Jeff hurst on the recovery from the coronavirus crisis
Hello, I'm Jeff Hurst, President of Vrbo. I'm making this video today to get in touch with our partners all around the world to catch up on recent updates at Vrbo, and in particular, how COVID-19 has affected us. I wanted to take time and touch on a few things, primarily, introducing myself, catching up on the policy changes we've made, talking a little bit about the advocacy and resources we've put in place. And finally, what the road ahead looks like. So, first of all, for people I haven't met before, I've been with Vrbo almost 10 years in a variety of roles, such as strategy, managing our global partner success teams, and now as President. I'm also a homeowner and have a young family, and so I've been traveling with our category for a decade and even before then, before we had kids.
So as we've been navigating the crisis, the main thing we've been invested in is speaking with our partners, and understanding what's changing on the ground with managers and owners, and being sure we come up with a set of policies and resources that can best serve you during this unprecedented time.
First and foremost, let's talk about how that feedback from partner success teams, executives, or customer experience agents helped shape our policy. The first thing we did was put trust in our partners to do what's right for travelers. We believe that's in the best interest of a balanced marketplace, and so built a policy that we thought represented a fair compromise, but also was reliant on providing rewards for partners that went above and beyond and helped travelers during this crisis.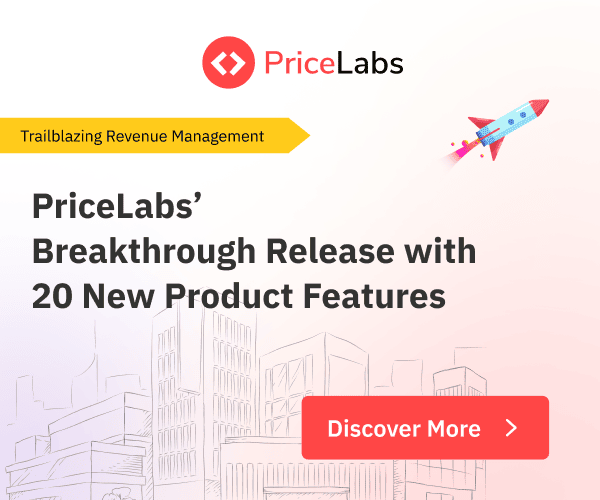 We know our partners all over the world care first and foremost about the safety of their travelers, and being sure their travelers have incredible experiences at their properties. So our approach was to put it in their hands with a loose framework, and we're now in the process of collecting feedback from all of the travelers, and we'll be rewarding partners with the equivalent of ranking boosts and rewards that could show up as reviews on property detail pages.
Additionally, our teams have been incredibly hard at work helping to understand the evolving climate as it relates to resources available in government advocacy. We sent over 25,000 emails, letters and phone calls to Congress to influence the Cares Act in the United States. Additionally, we posted webinars on how to take advantage of locally available financial aid and economic aid packages, and are increasingly investing, and how you can help navigate with travelers what an appropriate cleaning program looks like as we get into more COVID stays. More to come on that.
Additionally, we're really enthusiastic about what's starting to happen in terms of booking volume. We've seen a dramatic increase over the past few weeks. My family owns a home about an hour and a half from Austin, and we had three summer bookings come in over the course of the weekend. So as states are starting to lift restrictions and as countries around are navigating the right way to open back up and balance economic safety with health safety, we're enthusiastic that we're going to see an increase in use cases for vacation homes.
What we're seeing so far is that the demand is coming up primarily for domestic and drive-to situations. Typically involving lake, river, mountain, or beach. And we're seeing a little bit more emphasis on later summer and longer stays. Additionally, we're encouraging everyone to continue to work on flexible cancellation policies, and potentially flexible payment policies, to help travelers be confident about where they're going to be going, and that they've got control over this evolving situation.
So we'll be getting back to you with more updates on trends, and more to come on our cleanliness standards in the coming weeks. And I just wanted to thank you for being our trusted partners before, during, and after COVID. We're enthusiastic for the industry we're going to build together, and we greatly appreciate your partnership. Have a great day.