Vacation rentals have been great places where to work for a very long time. Witness Ian Fleming's Goldeneye villa in Jamaica, where many James Bond novels have been penned or Rudyard Kipling's Naulakha house, in Vermont, where he worked on the Jungle Book. As for business travelers and consultants have been staying in serviced apartments and aparthotels for decades.
Yet, the coronavirus COVID-19 crisis has made short-term rentals even more relevant as spaces where to live, work, and relax, for a few days or several months. If you have to work from home and if you can book another home very easily, then you can work from anywhere.
Airbnb has revamped its "Airbnb for Work" program into a "laptop-friendly workspace", as the company thinks that not only business travelers will be interested in renting a place where some work can be done. Meanwhile, Booking.com has just launched its "Work-Friendly" program, which gives more visibility to homes and apartments that meet a set of criteria. As for Vrbo, it is still testing the waters: Its main target is made up of families. If schools physically reopen, it will be harder for parents to work remotely from anywhere. Now, if schools stay closed, Vrbo may launch some campaigns of its own.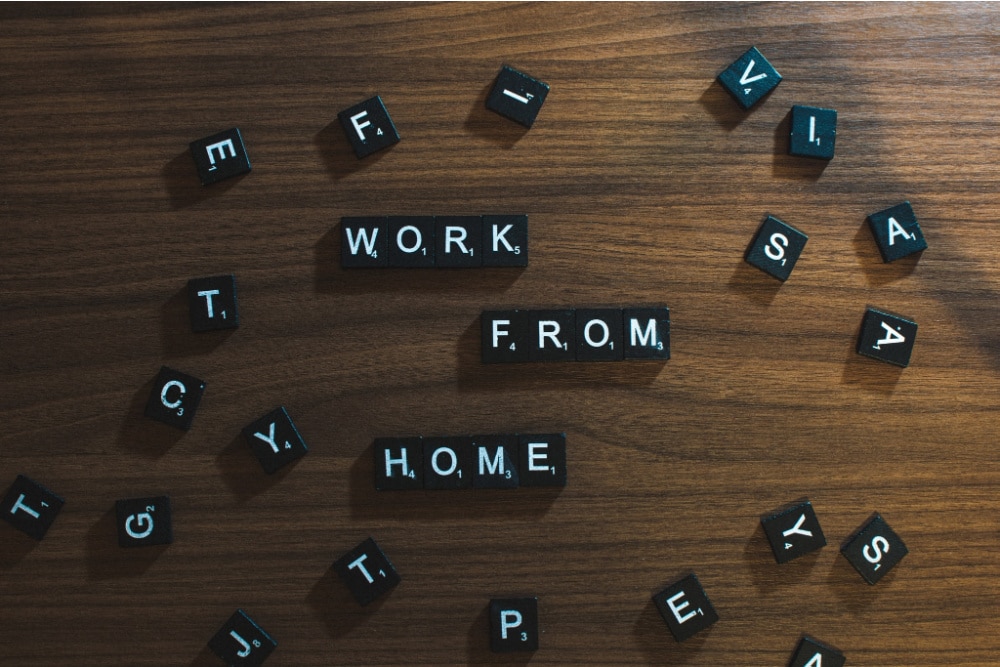 Airbnb drops "Airbnb for Work" for a more nimble "Laptop-friendly workspace" requirement

In late July 2020, Airbnb CEO Brian Chesky confirmed that his company had stopped working on corporate business travel. Sure, business travelers were still welcome to use Airbnb to book places to stay. But Airbnb would stop working on additional features to cater to the needs of complicated managed business travel that big companies are expecting. As Chesky said: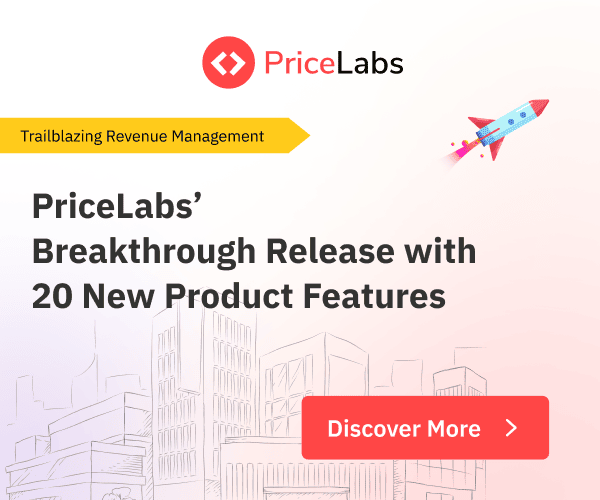 Before COVID people traveled a lot for business. They got on airplanes, they crossed borders, and they went to big cities. And in those cities, they stayed in these central hotel district . Business travel, we're not doing as much. You can still use Airbnb for business travel, but we had a big kind of enterprise support, like where you'd work with travel managers. It's going to be more self-serve.
Airbnb for Work, launched in 2018, has proven to be quite the money-making endeavor since its In 2014, Airbnb launches "Airbnb for Business". It became "Airbnb for Work" in 2018: Airbnb hosts could join the Airbnb for Work collection of listings if they were meeting some criteria.
Yet, in late 2019, Airbnb simplified Airbnb For Work and removed the eligibility criteria. Heere's what the company wrote in November 2019:
Last year, we launched the Work and Family Collections, groups of listings to attract business travelers and families. To meet travelers' needs, we asked you to include specific amenities, like self check-in and a laptop-friendly workspace for business travelers, and a TV and kitchen for families.

Many of you have since told us that you don't understand or agree with some of the eligibility criteria for being featured in these collections. We heard you, and instead of asking you to add amenities that enable you to "join" the collections, we're now relying on ratings by vetted business travelers to let us know which listings are a good fit. We're then surfacing top-rated listings based on that feedback.

For example, guests can now search for a place to stay when traveling for business by selecting the "Work trip" toggle—results display places with high ratings from other business travelers who were searching for similar criteria.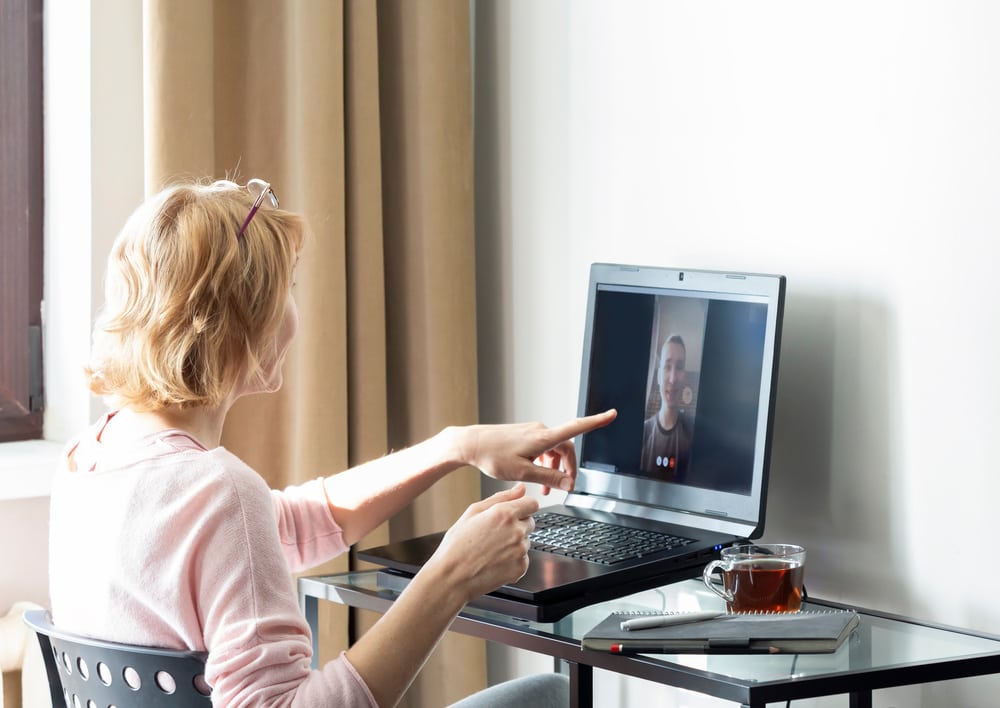 Yes, in 2020, travelers can still use the "Work trip" filter. For properties to appear under that filter, here's what they need:

At least one business review
A high business review rating from guests (4.8+)
A high overall review rating (4.7+)
An indication from the host that there are a smoke alarm and a carbon monoxide alarm
But what Airbnb is pushing at the moment is something more nimble and more in tune with our remote working times: Its laptop-friendly workspace requirement. Instead of a very long series of criteria, all you need is "a table or desk with space for a laptop and a chair that's comfortable to work in." This is it. Tick the box, and boom, your listing will be shown among the laptop-friendly workspaces of your area.
As a lot of us have experienced during the lockdowns, any kitchen table with a plug nearby can become an office. Yet, Airbnb does encourage hosts to provide a bit more than just that, to stand out. Nothing is mandatory, but it will surely make guests more comfortable and happier. For instance, Airbnb suggests providing:
Fast and reliable wifi
Ergonomic support
Good lighting
Coffee maker and tea kettle
Office supplies
Additional tech stuff: A computer monitor, smart speakers, and extra phone chargers
Minimal noise

Action: Go the Amenities list of your Airbnb listings and tick the "laptop-friendly workspace" box (if relevant).
Booking.com introduces its Work-Friendly Program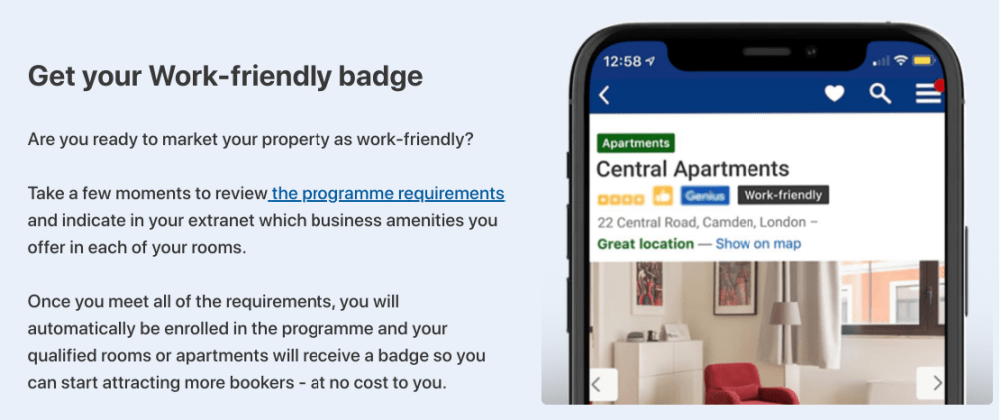 While Airbnb has disbanded Airbnb for Work, Booking.com is launching its Work-Friendly program. It allows short-term rentals (homes, villas, apartments, etc.), but also bed and breakfasts, to attract business travelers. Properties that meet a certain set of criteria get a "work-friendly" label on their property page, giving them more visibility and a chance to attract guests who would not have thought about this option otherwise.
Booking.com says that this free program is easy for properties to enroll in. It allows them to attract incremental bookings from travelers that cancel less and stay in weekdays:
Booking.com business travelers have significantly higher intent to stay at your property. On average, they cancel 57% less often than leisure travelers.
Booking business travelers check-in 19% more often on weekdays than leisure travelers.
The program has criteria both on the property and on the unit level. For instance, a holiday home is considered both a property and a unit, so had to fill all criteria. A serviced apartment building will have to provide some things on the property level and others on the unit level (i.e. within each apartment). Here's the list of criteria:
Properly level:

A home-type accommodation (apartments, aparthotels, B&Bs, guesthouses, holiday homes, etc.)
Able to issue invoices to guests on request.
Able to process credit card payments, or is part of Payments by Booking.
A minimum of 3 existing guest reviews with a Review score of 8 or more.
A cleanliness score of 8 or more.
Free and reliable WiFi.

Unitel level:

A dedicated desk or table that can be used for work.
At least 1 flexible rate plan activated.
A private bathroom.
Fire extinguishers, smoke alarms, and carbon monoxide alarms.
Hospitality essentials: towels, pillows, bedsheets, toilet paper, soap, toiletries (such as shampoo and shower gel).
Vrbo thinks that families can indeed work from anywhere … provided the kids do not have to physically be at school!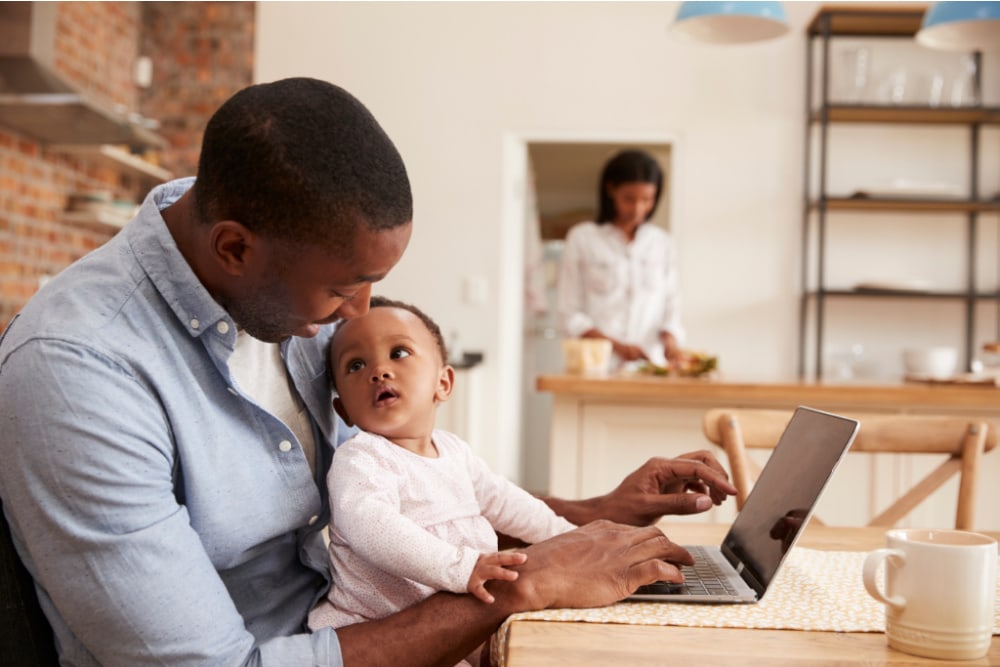 While Booking.com has just released its Work-Friendly program and as Airbnb emphasizes its Laptop-Friendly Workpace initiative, Vrbo is still running some tests.
The fact is Vrbo targets families: The work-from-anywhere trend makes sense to Vrbo if the kids can come along. So, if schools do not physically reopen, then parents may contemplate the idea of booking a rental for a few weeks to a month, take the whole family, and live and work from there.
This is what the Expedia Group leadership team had to say while commenting on Vrbo's Q2 2020 results:
I would say on the Vrbo part, we are focusing on the new realities around working from home. We have been pushing a variety of campaigns around helping people with that idea, homework, homeschool, the importance of WiFi and products like that in this changed world. And as many of you are probably experiencing, the question of the school year and how kids will go back to school varies greatly across the US, let alone the world. And so I think there will be kind of different and unique opportunities to capitalize on that.
Conclusion: Tick the boxes if relevant
If your properties meet the criteria for Airbnb's Laptop-Friendly label and Booking.com's Work-Friendly program, then make sure to take action and update your listing content. You may have to go to your Host Dashboard, to your Extranet, or into your PMS / Channel manager to make the necessary changes.
In these COVID times, allowing your guests to work in comfort from your property has become a basic necessity. Even if they are not officially on a business trip, they may need to work remotely for all or part of their stay. You do not want to miss out on their bookings. So, tick the relevant boxes to show up in the search results.