On July 30, the Expedia Group, owner of Vrbo, among other brands, published its quarterly report for the second quarter (Q2) of 2020. The months of April, May, and June 2020 were dark times for the travel industry. Yet, for the Expedia Group, Vrbo was a shining light of hope and good news.
Vrbo, from black sheep to Prodigal Son
For the Expedia Group, Vrbo is like the proverbial prodigal son: In 2019, Vrbo / HomeAway was seen as an endless source of issues for the Expedia Group. Property managers were angry at HomeAway because of technical errors, contests business decisions (e.g; attributing of off-line bookings).
Now Vrbo is called "a great leader for us in the recovery" by Peter M. Kern, Vice Chairman and Chief Executive Officer of the Expedia Group. In a few US markets, demand was very high and property managers were able to increase their rates (ADR increased). Vrbo not only brought in good numbers when the hotel side of the business was slower to pick up, but it managed to attract new customers to its brand and to the "vacation rental by owner" experience.
Here are some quotes about Vrbo from the Expedia Group leadership team, as shared during the Q2 2020 earnings call:
Vrbo had a ton of business.
As we got into summer, people obviously have a real interest in the whole home model and being able to have their families alone and not in shared space. And so Vrbo really led the way for us.
I would just say in addition to Vrbo being a great driver and the strongest part of our story, we also saw terrific new customer growth. This has proven a great opportunity to introduce a whole new group of people to the Vrbo experience. And I think that will pay longer-term dividends and help cement the Vrbo brand which, as you know, we pivoted to not that long ago.
Fast decision-making: Discontinuing the HomeAway brand, shutting down Pillow and ApartmentJet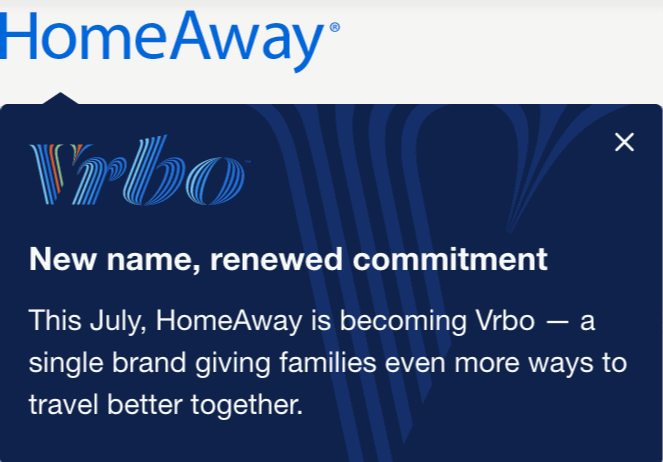 Expedia Group was fast to act during the crisis. When it comes to short-term rentals, here are the two biggest decisions that they tool:
How is the Vrbo supply of properties changing?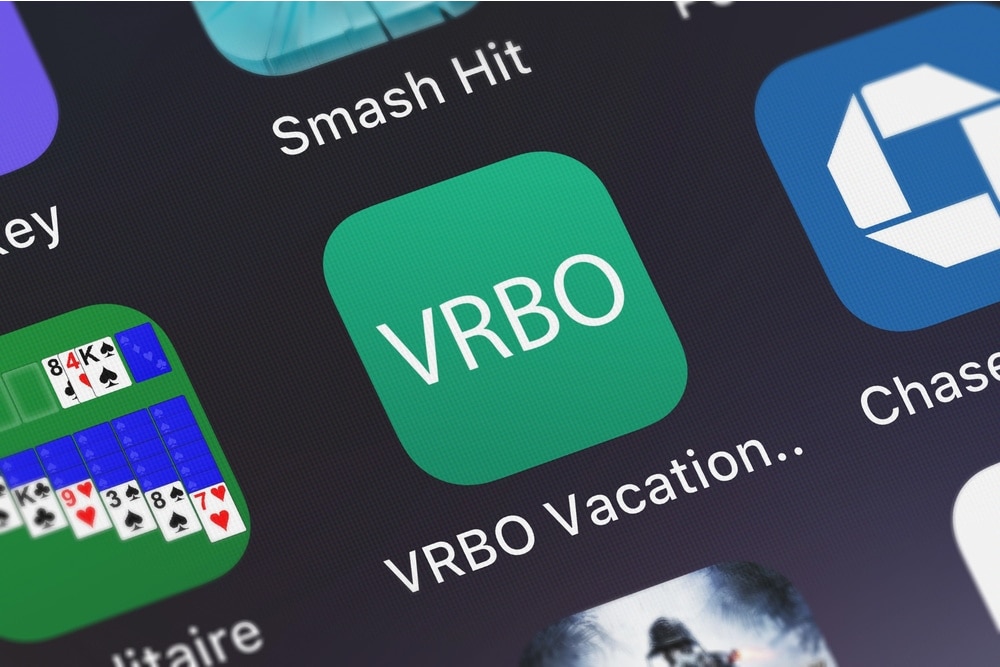 As a summary, the Expedia Group leaders have noticed some supply shortages in a few markets in July. But for the upcoming months, for example for Christmas, they do not anticipate any shortage of supply. Especially COVID may make people think twice before booking winter vacations.
Also, they anticipate more supply pouring into Vrbo, as, in a recession climate, homeowners want to make money with their unused secondary homes.
We have seen certain compression in a few markets. And in fact, you may have heard that pricing has been higher as our suppliers have been able to get higher pricing as there's more demand in their markets. But there's very few markets where we have real issues with sufficient supply to satisfy demand. And certainly, as you look out over the next several months and into the fall, Christmas season, there's no shortage of supply. The summer has gotten a little tighter again in a few spots. But by and large, there's ample supply around the globe.
I mentioned the opportunity we think there is around more supply coming into the Vrbo rental base. People are all looking for ways to monetize their assets. And we do believe and we have seen some early signs – not a tidal wave or anything, but some early signs that there is opportunity there. And we do market to that audience and we do try to build that side of the platform. So that's ongoing. And I think there's solid opportunity there, but it's relatively early days. And I think, again, you all have your own views about what the economy will look like coming out of this and globally, et cetera. But we think there's opportunity there.
Vrbo sees opportunity in the work-from-anywhere trend … if kids do not have to physically attend school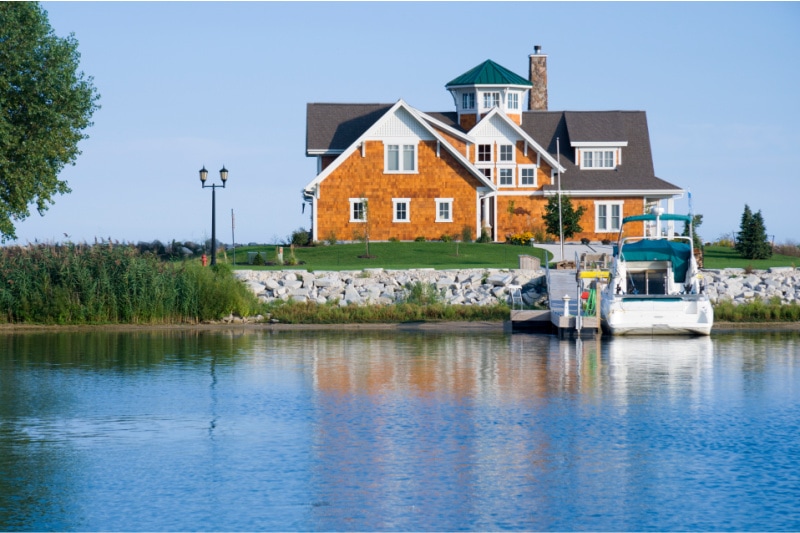 Will Vrbo be riding on the work-from-home / work-from-anywhere trend? While Booking.com has just released its Work-Friendly program and as Airbnb emphasizes its Laptop-Friendly Space initiative, Vrbo is still running some tests.
The fact is Vrbo targets families: The work-from-anywhere trend makes sense to Vrbo if the kids can come along. So, if schools do not physically reopen, then parents may contemplate the idea of booking a rental for a few weeks to a month, take the whole family, and live and work from there.
I would say on the Vrbo part, we are focusing on the new realities around working from home. We have been pushing a variety of campaigns around helping people with that idea, homework, homeschool, the importance of WiFi and products like that in this changed world. And as many of you are probably experiencing, the question of the school year and how kids will go back to school varies greatly across the US, let alone the world. And so I think there will be kind of different and unique opportunities to capitalize on that.

We do think the Christmas season could well be different whether it's just longer or we have seen over the summer these extended booking windows where people are booking for longer periods of time as they just decamp to somewhere different with their family for a month. And I think we'll still see some trends like that. But it's too early to tell, honestly, what the fall will really look like. And I think candidly that's because of all the uncertainty in the world that people still don't know if their kids are physically going to go to school or not or are they going to need to go into work or not, all of those things. So I think as we get some clarity on that, which of course is coming in the month of August, in large part, I think we'll start to get a better picture
Less advertising, but more direct traffic to Vrbo.com
Even though Vrbo has cut a lot of its advertising spend, especially Google ads, it has managed to get a lot of traffic to its website.
"Vrbo has been the beneficiary of a huge amount of direct traffic and essentially organic traffic. »
One of the things that I think for the other players as well is many of us retrenched, got out of competitive advertising and out of the auctions to a large extent when things got really bad in March and April. We have been wading back in with all our brands, but much more delicately with Vrbo because, candidly, Vrbo has been the beneficiary of a huge amount of direct traffic and essentially organic traffic. So the mix of business has been extremely profitable on a relative basis for Vrbo and that has been terrific. We're not against using performance marketing in Vrbo and we certainly are trying to use it deftly. But our mix and our returns on marketing are at massively higher levels than we were historically running at in, call it, late 2019. So yeah, there's definitely been – I don't want to say it's a structural shift. We'll see what the world is like when everything normalizes.

But we have seen that the brand is quite strong, that people can find us and that we're important as an organic option and a great option for travelers. So I think the mix is terrific there right now. And no doubt, as we continue to grow and other players get a little healthier, we may see that mix change a bit. But right now, the mix is terrific.
Conclusion: The appeal of Entire homes in non-urban areas has lifted up Vrbo's prospects
Vrbo has been busy adapting to the COVID crisis, launching multiple initiatives. For instance, it has created its Vrbo cleaning guidelines that property managers and owners can follow.
At the early stage of the crisis, the Vrbo management has also acted differently from that of Airbnb and Booking.com, choosing to enforce partners' cancellation policies instead of forcing extenuating circumstances policies upon them. CEO Jeff Husrt said that Vrbo had trusted its partners (vacation rental owners and property managers) to do the right thing for travelers. He believed that it was the best thing to do in the context of a balanced market place