New York City has banned rentals for less than 30 days, more or less. It looks like individuals can only rent out a private bedroom in their house for no more than 2 guests. And the hosts have to be present. The worst fears of short-term rental hosts in New York City have become a stark reality. As of September 5, 2023, the city's enforcement of Local Law 18 has thrust their livelihoods into a vortex of uncertainty. This law, now firmly in effect, promises to reshape the very nature of short-term rentals in the city that never sleeps by imposing stringent rules that will drastically curtail the number of hosts.
The Short-Term Rental Registration Law, known commonly as Local Law 18, was passed in January 2022, and its final rules were published in February. The enforcement of the law was postponed due to legal challenges from Airbnb and other stakeholders. Local Law 18 clarifies existing laws and codes governing short-term rentals in the city.
The Key Provisions of Local Law 18
Local Law 18 encompasses several critical rules that are bound to disrupt the short-term rental industry:
1. Limit on Guests: Under this law, no more than two paying guests can stay in a short-term rental at a time, regardless of the dwelling's size or the number of bedrooms. This restriction eliminates the possibility of accommodating larger groups.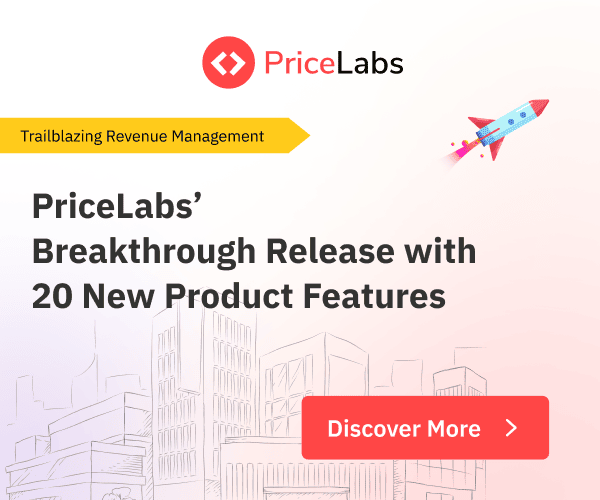 2. Host Presence Required: Hosts must be physically present while their properties are being rented. This requirement transforms short-term rentals into a shared living experience, akin to staying in a roommate situation.
3. Unlocked Internal Doors: Hosts and visitors are obligated to leave the doors inside the dwelling unlocked, granting occupants access to the entire unit. This rule effectively eliminates any semblance of privacy within a short-term rental.
Hosts that fail to comply can face fines between $100 and $1,000 for a first-time violation. However, if a host repeatedly violates the rules, they could be looking at fines of up to $5,000.
Additionally, platforms facilitating unlawful rental transactions may be subject to penalties reaching a staggering $1,500.
Guests are not penalized for residing in an illegal property.
Compliance with Local Law 18: What Hosts Need to Know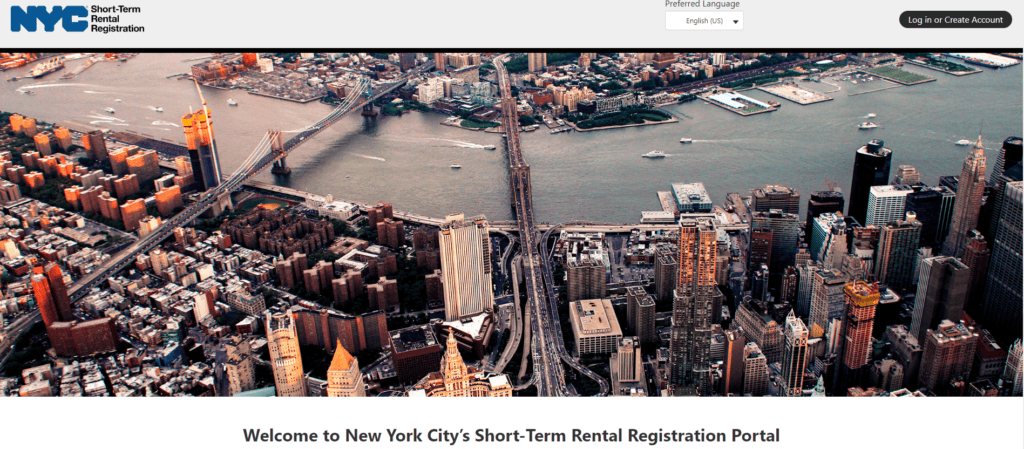 Local Law 18 primarily focuses on properties rented for periods of less than 30 days. If you're a host or manager with listings that fall within this category, it's essential to understand the implications of this law and what is expected of you.
1. Mandatory Registration: Hosts and property managers of listings meeting the criteria specified by Local Law 18 are obligated to register with the Office of Special Enforcement (OSE) using New York City's Short-Term Rental Registration Portal. This registration comes at a cost of $145. Before submitting their request, hosts must also verify on the same portal whether their building is included on a prohibited buildings list.
2. Displaying Registration Number: Upon successful registration, the OSE will issue a unique registration number. It's crucial for hosts to prominently display this registration number on their online listings on platforms such as Airbnb, Booking.com, and Vrbo. This number serves as an indicator of compliance with the law and provides potential guests with assurance regarding the legality of the rental.
Airbnb has taken steps to comply with Local Law 18, and listings without a registration number will no longer accept new reservations after the law's activation. Airbnb will honor reservations made before September 5 for stays through December 1 and issue refunds for service fees. After December 1, reservations at uncertified properties will be canceled and refunded.
The Slow Crawl: Hosts Grapple with Delayed Registrations
The introduction of mandatory registration for short-term rentals has been far from a smooth transition. From its launch in March, the Office of Special Enforcement (OSE) has received 3,250 applications. However, the approval process has been sluggish, with only 257 certificates granted, alongside 72 rejections and 479 applications returned for revisions or additional information.
This delay has fostered an atmosphere of uncertainty among hosts. Chatter in Airbnb community forums reveals the experiences of hosts who submitted their registration requests months ago, yet remain without updates. This communication gap has left them questioning their legal standing to continue operations.
Adding to the murkiness, there is an unverified assumption that hosts can continue operations while their registrations are 'pending.' This further complicates the implementation of Local Law 18.
Airbnb vs. Booking.com: The Impact is Not The Same
The landscape of New York City's short-term rental market has been shaped significantly by the city's regulatory framework, primarily driven by concerns over guest safety and the proliferation of illegal rentals. The city justifies these registration requirements by highlighting the potential dangers of illegal short-term rentals, citing issues like insufficient fire safety systems and emergency exits.
Lawsuits such as the one leveled by the city against property manager MetroButler for operating numerous unauthorized rental units in 2021 underscores these concerns.
Consequently, Booking.com has consistently maintained a cautious approach to expanding its short-term rental supply in the city, reflecting its reluctance to engage in a market fraught with legal complexities.
Airbnb, on the other hand, has taken a more assertive stance, striving to expand its host network within the city, powered by its substantial market presence. This bold strategy, however, now leaves Airbnb vulnerable to the implications of Local Law 18, as a substantial portion of its New York City listings may now be considered unauthorized.
However, as we explained last June in our article about how Airbnb fights short-term regulations, the company uses creative ways to try and satisfy the demand for accommodations. For instance, if short-term rentals are banned in market, Airbnb can:
Deploy its Airbnb Rooms offer, whereby guests stay in a private room.
Use its Flexible Search feature to help guests stay in a nearby municipality that is more STR-friendly.
Still offer short-term rentals run by professional operators with a hotel license, for instance.
Implications for The Short-Term Rental Market in NYC and Beyond
New York City is a high-demand tourist destination, with millions of visitors each year. The short-term rental regulations could lead to a shift in accommodation preferences, with travelers increasingly turning to hotels due to the limitations imposed by Local Law 18. These stringent regulations will deter travelers seeking apartments for privacy and independence, which will become increasingly scarce under these new rules.
The city's hotel occupancy rates have historically been high, and hotel rooms are in great demand. Airbnb listings, while numerous, cannot match the volume of available hotel rooms. This could result in higher prices and limited options for travelers.
With the enforcement of Local Law 18, the short-term rental supply is expected to nosedive. Airbnb, which accounts for a large proportion of the city's short-term rental listings, confronts a formidable challenge due to the strict regulations outlined by the law.
This anticipated reduction in supply holds far-reaching implications for the urban market short-term rental ecosystem in the United States. It has the potential to set off a ripple effect that may impact the broader market, extending its influence to other major cities in the country.