One of many the many thorns in the sides of short-term rental (STR) owners and managers is the issue of unauthorized outdoor parties at their properties. Guests can often be tempted to throw parties in vacation rental backyards, patios, and pool areas, which leads to neighbor complaints and even STR bans.
While there are certainly a number of common-sense tips STR owners and managers can follow to deter unauthorized parties, remote monitoring systems provide an additional layer of trust and safety enforcement that they may not have access to otherwise. 
Minut has recently unveiled their newest product: an outdoor sensor that follows the same success as their existing indoor noise and occupancy monitoring system. This new generation of sensors will work both indoors and outdoors and are weather-proof.
Unauthorized parties turn into neighborhood complaints turn into short-term rental bans
Short-term rental bans have been cropping up in even the most tourism-friendly destinations due to oversupply impacting affordable housing, but their proliferation is in no small part also due to neighborhood complaints.
Unauthorized parties and events held at short-term rental properties can cause disruption to neighboring residences, resulting in numerous complaints and potentially leading to bans on short-term rentals in the area. Such events frequently result in increased noise levels, large gatherings of people, and other nuisances that can have a negative impact on local communities. To avoid such repercussions from occurring, it is essential for property managers and hosts to ensure that their rules are followed strictly by all guests staying at their establishments. Enter: noise monitoring.
Covering ground both inside and outside to keep peace within the community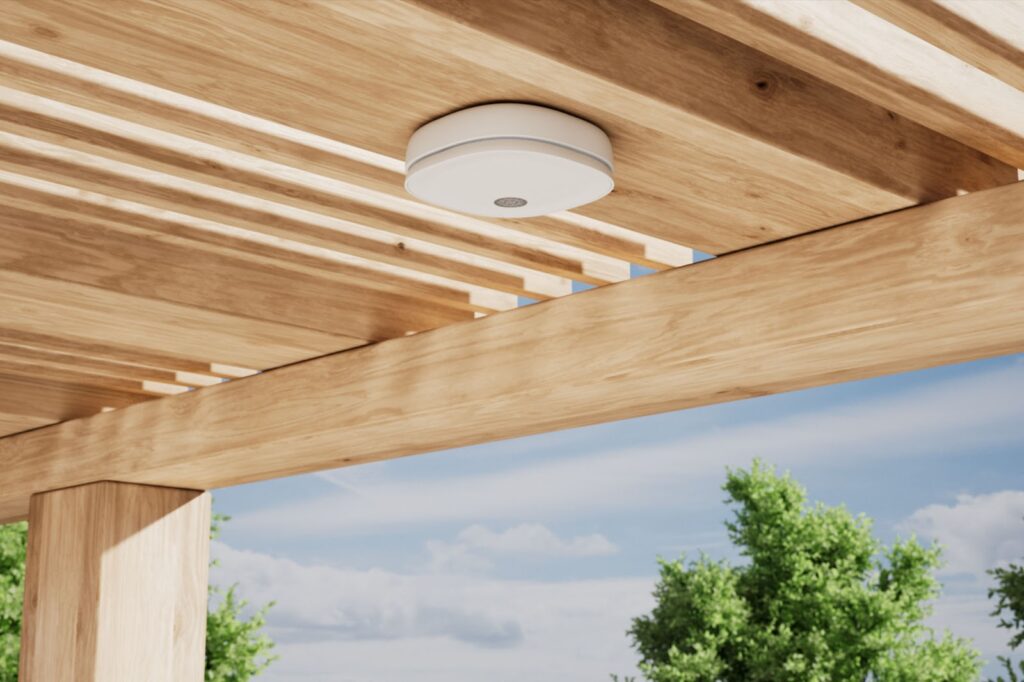 The adoption of indoor noise and occupancy monitoring tools by short-term rental operators is gaining momentum worldwide. However, the addition of outdoor noise monitors could be the missing piece in deterring bothersome backyard parties at vacation rentals.
While indoor monitoring tools can detect noise levels within a property, they are unable to monitor activities outside. This loophole has been exploited by some guests who host large gatherings and parties in the backyard areas of short-term rental properties, causing disturbances to neighbors and violating community rules. Team Minut shares: "not a week went by without us receiving requests – from both core hosts and large property managers – for a way to detect excessive outdoor noise."
The introduction of outdoor noise monitors would help address this issue by detecting any excessive noise levels emanating from the property's outdoor areas. This would enable property managers and hosts to take swift action and prevent unauthorized parties from taking place.
By implementing such measures, short-term rental operators can demonstrate their commitment to being responsible members of the community while also ensuring that their guests have an enjoyable experience without infringing on others' rights.
Deploying Machine Learning to avoid false alerts that waste time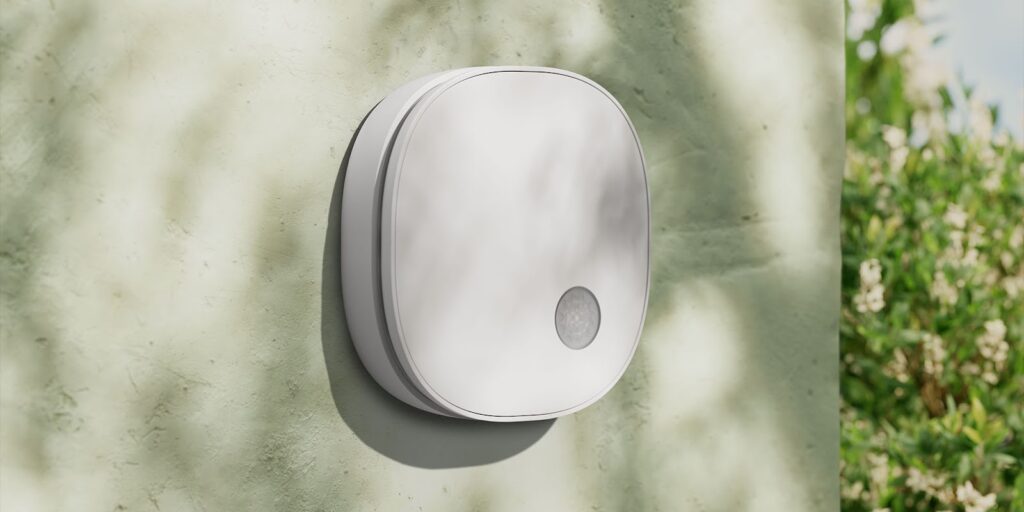 However, it's important to note that not all outdoor monitoring devices are created equal.
Minut's sensor uses AudioID technology to filter out ambient noise. This ensures that the device only alerts you when relevant noise is detected, such as loud music or voices, rather than false alarms caused by strong winds or loud traffic.
The AudioID technology works by analyzing the sound profile of the property and identifying patterns of abnormal noise levels. When it detects any deviation from the established pattern, such as a sudden increase in volume or prolonged periods of high decibel levels, it sends an alert to the property manager or host.
Property managers and hosts can rest assured that they will only receive alerts when necessary, allowing them to take appropriate action quickly while avoiding unnecessary interruptions.
Team Minut also points out that it is "the only noise-monitoring solution on the market that integrates with Airbnb. It means that Minut will be able to contact your guests about both indoor and outdoor noise directly through Airbnb messages, making noise resolution faster and more seamless."
Privacy guidelines to bear in mind when utilizing monitoring devices
While Minut devices detect noise without recording sounds and monitor occupancy without filming, there are yet more factors to consider for short-term rental hosts and managers considering noise monitoring.
It is important to note that due to guest privacy concerns, Airbnb only allows monitoring devices to be installed in public and common spaces.
Short-term rental operators who are considering the installation of noise monitoring devices like Minut must make sure to clearly identify and disclose their use before a reservation is made. Common areas do not include sleeping areas or bathrooms.
Additionally, operators must abide by the rules set forth by the short-term rental platform they are using when installing remote monitoring technology. This includes placing the sensor in common areas and disclosing its presence on the rental listing for transparency.
Securing a free outdoor Minut sensor for your Airbnb
Airbnb hosts across more than 65 countries and regions benefit from a complimentary offering of Minut devices, which are shipped directly to their respective addresses. Hosts are be permitted to request one free Minut device per listing for up to ten listings per Airbnb account via the Minut online store. Notably though, while the noise monitoring device itself is free-of-charge, a mandatory paid subscription will be required as part of the package. This exclusive offer now further extends to the acquisition of outdoor sensors by hosts seeking enhanced functionality.
How a real-world noise alert would unfold
When installing their sensor, users can use the Minut app to set their desired threshold. Once  noise above the threshold is detected, hosts are alerted with a notification via the app. If the noise persists, an SMS can be sent out to guests, asking them to keep the noise down. There are also options of having the device flash and sound or having an automated phone call to the guests. If the noise still persists, the host has the option to get the help of a Minut Response Partner to send out trained responders to the location of their rental and nudge guests to keep the noise down (currently only available in the UK).
---
The launch of Minut's outdoor noise monitoring sensor is another step forward in addressing the issue of unauthorized parties at short-term rental properties. By providing an additional layer of safety enforcement, property managers and hosts can demonstrate their commitment to being responsible members of the community while ensuring their guests have an enjoyable experience. However, it is important to bear in mind privacy guidelines when utilizing monitoring devices, and short-term rental operators must abide by the rules set forth by the platform they are using when installing remote monitoring technology. Overall, the introduction of outdoor noise monitors can play a critical role in keeping peace within the community and improving the short-term rental experience for all involved.