Vacation rental owners and managers are bracing for a rise in unauthorized parties at their properties for New Year's Eve. Just as a great number of illegal house parties took place over Summer 2020, there is a big chance that groups of friends, as well as seasoned party organizers, opt for the privacy of a large short-term rental to party until the early hours of 2021.
What can you do to prevent parties at your vacation rental? For instance, Airbnb is now imposing, for bookings over New Year's Eve, a two-night minimum in entire home listings for guests without a history of positive reviews in parts of North America, Western Europe, and Australia. Is this enough? What are other platforms doing? What are industry experts recommending?
Updating your house rules is a basic and mandatory step, but this is not enough. Here is actionable advice to help you directly protect your property and indirectly help general public health.
Common-sense tips to avoid house parties at your vacation rental properties
House parties have been a worry for vacation rental owners, Airbnb hosts, and short-term rental operators long before the coronavirus COVID-19 crisis. Some advice is basic and common sense, but this is where to start. The first thing you want is to deter the wrong people from booking your place. Then, if they do book, you want to be able to reinforce your "no party / no events" messages by communicating with your guests. You can also monitor the situation, in person or not.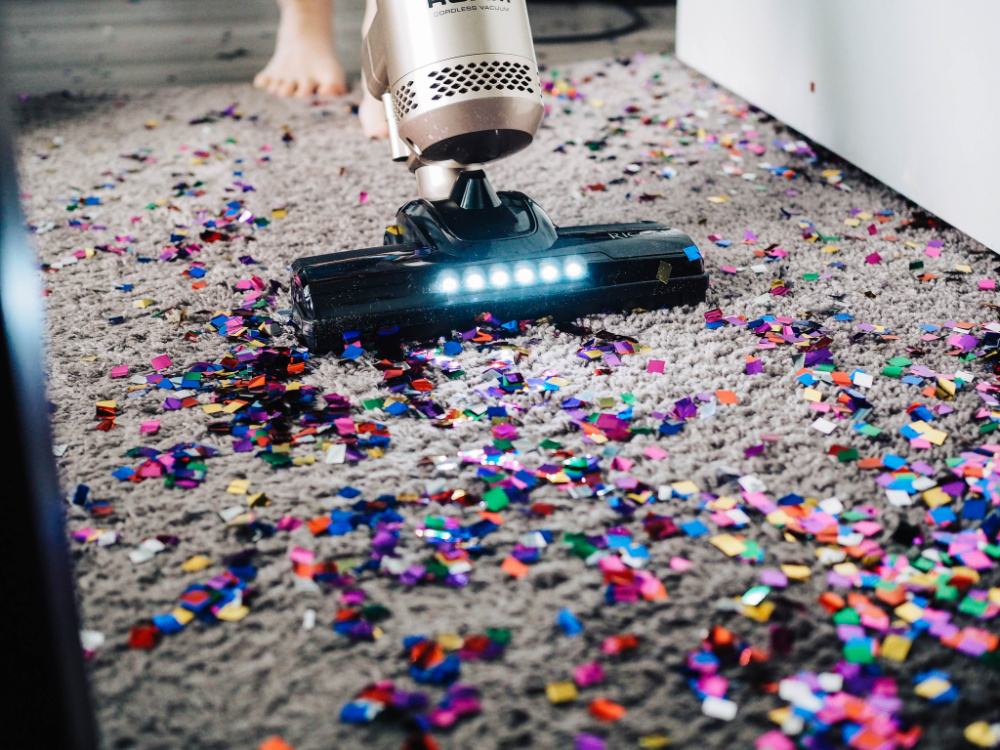 Avoid bookings that are statistically more prone to be hiding house parties
Some booking patterns are more suspicious than others. Let's say that a same-day reservation for a 5-bedroom villa, for 1 night, on a Friday evening, made by a 22-year old living in the same city as where the property is located, is suspicious. Risky reservations fall under some patterns that you can learn to recognize.
Some settings are in your channel manager or on websites like Airbnb, Vrbo or Booking can help you: No same-day booking, no 1-night stay on weekends, for instance.
Blocking people from the city as your property is possible if your property is on request (so, not on instant booking). Airbnb does give you the right to say that you feel uncomfortable hosting a guest but be careful that you are not actively discriminating against someone.
Also, because COVID-19 is wrecking your booking revenues, you may be tempted to drop your prices on your big properties. Be careful not to tempt the wrong kind of people. Do not make it too easy for them to pay for a place where to throw a party.
Set house rules and damage deposits
On your website and in your rental agreements, have a section for your house rules. What do you allow? What are you not OK with? Airbnb, Vrbo, and Booking.com all have a House Rules section that owners and managers can fill in. Yes, some people do not read anything. And some people read the house rules and blatantly disregard them. But to not discount that a property with no house rules visible looks like an invitation to partying. You do not want to the be owner of that house. Also, if something happens, you want to be able to build up your case with the OTA and show that you had indeed indicated that parties were not allowed.
For example, Vrbo's House Rules are made up of six simple fields that allow you to determine your rules clearly and concisely:
Minimum age for primary renter
Maximum occupancy
Special Events allowed
Pets allowed
Children allowed
Smoking allowed
You should also think about asking for a refundable damage deposit. A high damage deposit creates friction in the booking process and, on OTAs, you will get fewer bookings than similar properties that have no or low damage deposits. Up to you to think about the trade-off between revenues and risk. On Airbnb and Booking.com, you can indicate the amount of your damage deposit, but remember that these platforms do not collect it. Only Vrbo will do it for you and give it back to the guest if nothing happens.
You may want to use rental contracts (e.g. rental agreement, guest declaration) to remind guests of your strict no unauthorized party rule, of your maximum occupancy and of what measures you will be taking should these requirements be breached.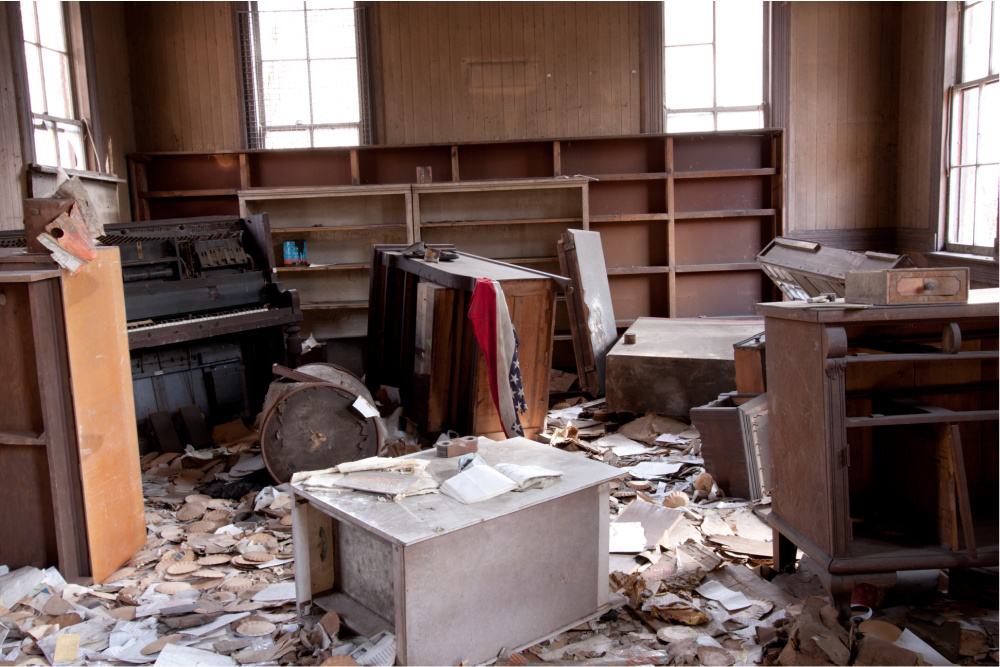 Vet your guests and ask questions
Vacation rentals can be on-request on Airbnb and Vrbo (not Booking.com, which accepts only instant bookable properties). This allows you to have a closer look at a guest enquiry. On Airbnb and Vrbo, can look at the guest's history and look for past reviews.
Before the booking, or after in the case of an instantly booked reservation, ask questions. Be polite. You can explain that you want to prepare the house as best as possible for your guests and need to know more. And it is ok to mention that you do have house rules. As long as it is part of your regular procedure and that you are not discriminating against a specific person, it is OK. For example, you can ask about the guest's plans, about the number of guests, about how many cars will be parking at the property.
Be clear about what your maximum occupancy means and that it applies by day and night, even if the additional guests are only staying for one hour at the property.
People can lie and they may do so. What you want through this communication is to pick up any red flag.
Once guests are there: In-person monitoring
It is not too late, at check-in time, to show up, welcome the guests, and politely reiterate your rules. If you are concerned with your safety, drive-by after check-in time to count the number of cars in the driveway.
You can also ask a neighbor to keep an eye on the property and to call you should something suspicious happen. As some the experts below mention, it does not hurt, at booking time, to say that you have neighbors that are keen on supporting you.
Remote monitoring is OK … but remain transparent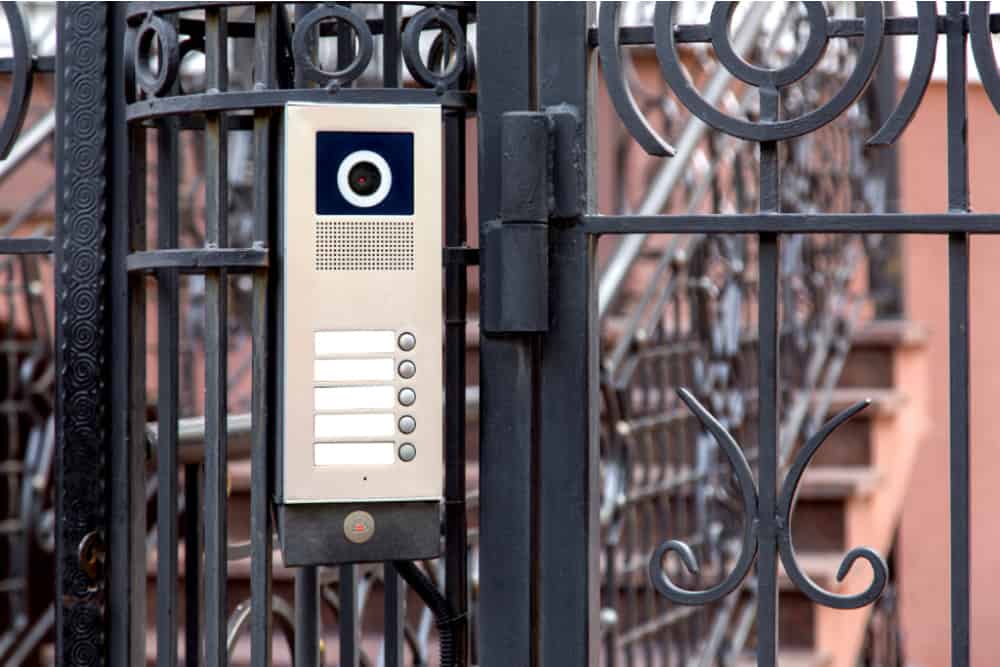 You can also use monitoring devices. Again, be sure to protect the privacy of your guests (e.g. no indoor camera) and to be transparent towards them. Disclosing that you have a camera in the driveway and a noise monitoring device in the living room may also help deter some people from organizing a party at your place.
Vacation rental industry experts on how to prevent unauthorized parties on New Year's Eve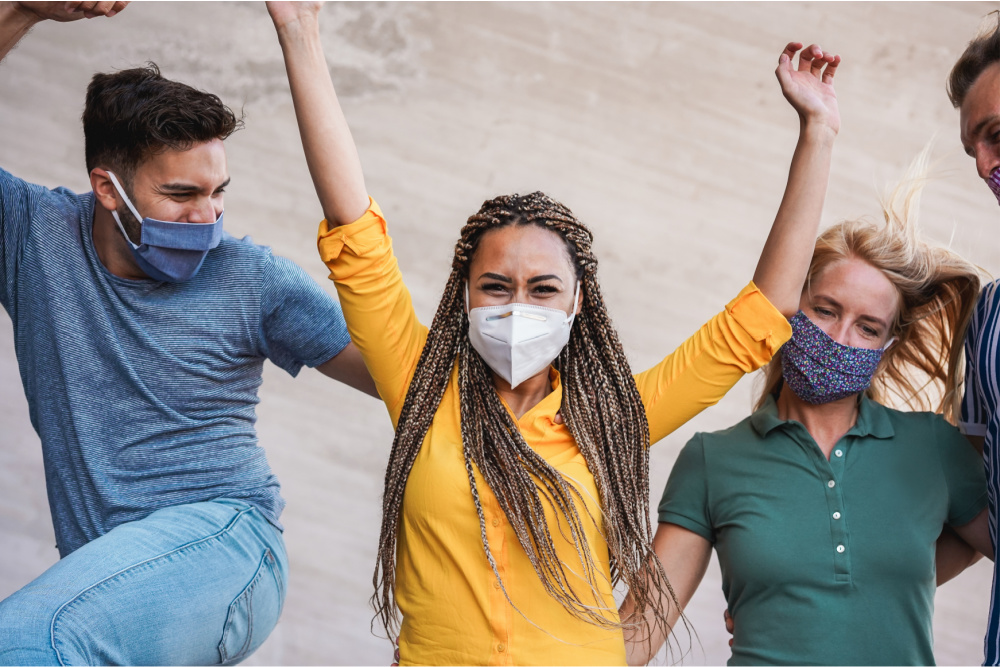 Michael Goldin, Director of Business Development, Noiseaware
"People are social creatures. With many of the world's public entertainment options closed this year, expect this year to be the worst in terms of New Years Eve parties in short-term rentals. The key to capitalizing on the holiday while protecting your property is three-fold: Guest screening pre-arrival, noise monitoring via NoiseAware during the stay, and ensuring you have insurance coverage as a safety net."
Ryan Casey, co-owner of property management company Lighthouse Vacations
The best ways to prevent unexpected New Years parties in your vacation rental:
Require at least a 3-night minimum, a premium rate, and a damage deposit.
Specify "no parties or events" in your house rules and property description.
Speak by phone to your guest at the time of booking. Talk about your house rules and the pride you take in your home, the great quiet neighborhood and wonderful neighbors you have, and how your neighbors are so kind to keep an eye on the place for you. In most cases, the party planners will say or ask something that lets the plan slip. While you can't 100% prevent people from breaking the rules, I've found that most people respect the care you convey for the property and neighborhood.
Steffen Hansen, CEO, property management company Solaga
At Solaga, we are using a noise alarm system called Roomonitor. When the noise comes to a certain level and it is too loud, then we get a phone call from the company. After that, we simply call the guest and tell them that we had a complaint from the neighbor and ask them not to make any further noise. That works for us and is a very good solution. In case you don't have it installed, then you can always tell the guests that you have and that usually works too.
Kelly Odor, Marketing director, Bookster
Being upfront and communicating clearly and consistently with guests is crucial. If you don't want New Year parties, then you need to make your position and the house rules clear throughout the booking process. Put your rules on parties into your Terms and Conditions, and ask the guest to sign a Guest Declaration at the time of booking. Once the booking is made, follow up with your guests to request and check ID.
Examples of Guest Declarations are "Please sign to confirm that you will not be hosting other people in the property over New Year. We will meet you on arrival and reserve the right to refuse entry. We reserve the right to ask you to leave the property should it be clear you are hosting other people over the New Year period in breach of local Covid-19 rules."
Marcus Rader, CEO, Hostaway
Our clients that operate at scale have seen that using detecting technology such as NoiseAware, Minut and PartySquasher is a good deterrent. Also, having clearly disclosed security cameras outside the unit and sending an extra reminder about the house rules and consequences of breaking them immediately after booking has proven effective to party prevention.
Caroline Lemarchand, Business Development Manager, Minut
It's best to take a proactive approach to party prevention, and the Minut Home Sensor is a great way to do that. Our sensors measure sound levels and will notify you about noise in your rental (you can customize the noise duration that triggers a notification, anywhere between 5-15 min).
From there, you can contact your guests, or Minut can send them a message automatically. You can also keep an eye on the movement using the motion detection feature – if you notice excessive motion, it might be an early sign that a party is kicking off. They only take minutes to set up, so there's still time to get one up and running before New Year's Eve!
Kamila Miller, Head of Marketing, Superhog
For many, New Year's Eve 2020 will be spent doing little more than watching yet more television. But in short-term rentals, we know the reality, and to be fully ready for at-home feasts and all sorts of this year's New Year's Eve parties, we should be using technology that will help with a proactive approach to party prevention. A great way to do that is a pre-arrival guest screening software (like that from SUPERHOG) or during the stay noise monitoring sensors.
How Airbnb, Booking.com and Vrbo have adapted to the demand for more trust and safety from owners and managers
How to prevent parties at Airbnb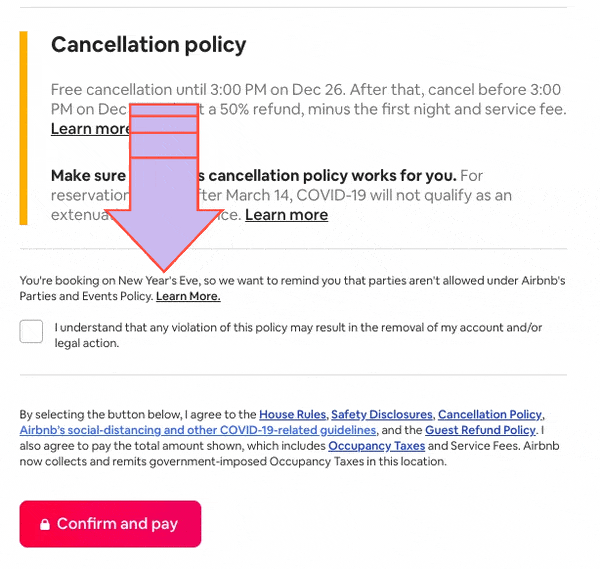 In 2019, several shootings happened at properties rented on Airbnb. As a result, the company decided to crack down on party houses in December 2019. In July 2020, restrictions became even stronger, although they are not bulletproof.
For New Year's Eve, here's what Airbnb has in place in parts of North America, Western Europe and Australia.
A 2-night minimum in entire home listings for guests without a history of positive reviews (Guests who have a history of positive reviews on Airbnb will not be subject to this restriction.)
People under the age of 25 aren't allowed to book a property for the same day in the city where they live (in the US, Canada, UK, Spain, and France)
Due to the existing Airbnb global party ban, the maximum occupancy at any airbnb in the world is limited to 16 people (This is also a COVID-19 public health measure to avoid large gatherings)
Airbnb has already banned one-night reservations over Halloween and imposed new Guest Standards, for instance around illegal parties, tampering with security devices, and even social distancing and mask-wearning.
For the first time, in 2020, Airbnb has also taken legal action action guests, for instance suing some party organizers for breaking Airbnb' rules of conduct. Brian Chesky, Airbnb's CEO, is going beyond Public Health mandates, by pushing for responsible travel, even if the vast majority of future bookings has been made by law-abiding travelers.
Airbnb has updated its rules for parties and events:
Unauthorized parties
Any party that violates House Rules and/or happens without the knowledge or consent of the host is prohibited. Guests who throw unauthorized parties are subject to suspension or removal.
Open-Invite Parties Or Events
Open-invite parties and events are prohibited in Airbnb listings. This includes any party or event where the listing host has limited knowledge of the attendees, or that does not have a specific guest list, such as gatherings advertised on social media. Guests who hold such events will have their account removed, and hosts who violate this rule and allow guests to throw open-invite parties will be subject to account consequences.
Since December 2019, Airbnb also manually reviews high-risk reservations:
Starting today in the US, Canada, Mexico, Puerto Rico and the Virgin Islands, we are expanding the manual screening of high-risk reservations flagged by our automated systems. This will help identify reservations that could potentially present issues and help stop unauthorized parties before they start. In our review, we will look at a number of factors, including the duration of the stay and listing attributes such as the size of the listing.
In July 2020, it started restricting some U.S. guests under the age of 25 from booking entire home listings in their local area. The measure had already been in place in Canada. Airbnb is usually inviting these guests to book a hotel room instead.
U.S. guests under the age of 25 with less than three positive reviews are not able to book entire home listings that are close to where they live. These guests can still book any type of listing outside their local area.
All guests under the age of 25 are still free to book private rooms and hotel rooms through Airbnb, regardless of where they live.
Most importantly, younger guests with at least three positive reviews and no negative reviews on Airbnb or with long-term plans are not subject to this restriction, and they're welcome to continue to book entire home listings in their local area.
Trust & Safety: House parties on Booking.com
Booking.com has also started better explaining what they were doing behind the scenes, through their new trust and safety section: booking.com/trust-and-safety. The company says that:
We take our partners' safety seriously at Booking.com. We strive to help you welcome high-quality guests: We have an in-depth security process that includes verification and fraud checks.
For example, Booking partners can now ask for more Guest Requirements before someone can instant book their property. These requirements are:
a verified phone number
an address
As mentioned above, partners can also indicate in their House Rules whether they allow parties and events.
Finally, partners can report guest misconduct through the Booking.com extranet.
How to avoid parties at Vrbo vacation rentals
In some specific places, such as Arizona, Vrbo (on behalf of the Expedia Group) is also blocking one-night bookings, through January 2021.
As shown above, Vrbo lets owners and managers forbid special events at your property through house rule settings.
You can also require travelers to sign a legal rental agreement before arriving at the property. A detailed rental agreement can be used to communicate exactly how owners or managers wish their properties to be treated. They can address smoking rules, pet preferences, and additional fees such as cleaning.
Vrbo has also created a content area for trust and safety advice: vrbo.com/trust. As on Booking and Airbnb, Vrbo partners can report any case of guest misconduct, if a traveler has acted inappropriately or made you feel unsafe.
House parties 2020: I know what you did last summer
Since early May 2020, the news organizations in several countries have reported massive parties where coronavirus-preventions and social distancing were not in place. Not all of these parties are illegal and not all of them happen in rental homes and airbnbs.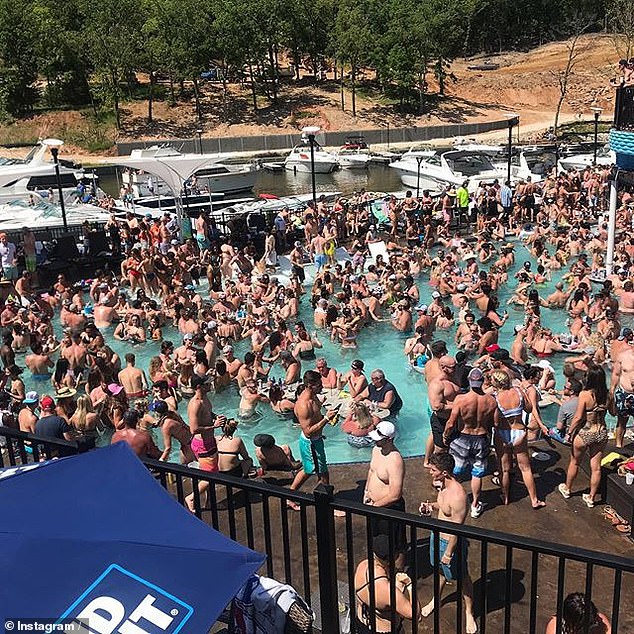 For instance, videos circulated on social media in May, during Memorial Day weekend, showing enjoying large-scale pool parties in Lake of the Ozarks, in central Missouri (US). A few days ago, the mayor of the city said that the viral videos of crowded parties without social distancing or face masks had helped double tourism and attract more than 9.1 million visitors to the area during the pandemic.
Yet, other large outdoor parties are illegal and taking place all over the world. For example, this New York Times article reported on parties happening in Berlin, Paris, and London. Thanks to social media and Whatsapp, the word (and the virus) can easily spread around. So, large parties are happening. But smaller parties are happening too and short-term rental accommodations seem to be venues of choice.
A rise in COVID-19 house parties
House parties at vacation rentals are nothing new. Property owners and managers have had to face them for decades. For instance, quite a few property managers can share stories of announced wedding ceremonies taking place on a property that had a strict no-event policy. What is new here is the rise of locals booking a large rental for a night and hosting dozens of people, at a time when large gatherings are either illegal or strongly discouraged because of the risk of bringing together superspreaders that will then go and infect their families later on.
In the news, it is easy to find cases of illegal house parties taking place in US vacation rentals, as there are so many news outlets in the US. But as you can see below, they have been reported across many countries. Some parties can count up to forty people, others hundreds. Not all degenerate into violence. Here are a few examples to help you understand what is happening:
"Families were kept awake until 3 am as crowds of young people attended the unlicensed event in Tavistock Terrace, Archway on Friday night, police said. Footage of the party shows dozens of people in the garden of the terraced house not wearing masks or socially distancing. Met Police eventually broke up the event after receiving complaints from neighbours." "He said the property had been let out on Airbnb and guests "took advantage by holding a gigantic party that quickly got out of hand".
"Younger adults are fueling California's COVID-19 pandemic like never before, health officials are warning, and raucous parties and other large social gatherings are threatening to unravel the progress the state is making." " Concern is also growing that young adults are heading to parties at private homes in tony areas of the city, especially the Hollywood Hills. Los Angeles Mayor Eric Garcetti on Wednesday night authorized shutting off water and electricity service to homes that had repeatedly hosted large parties in defiance of the ban on gatherings."
"What started as a massive, boisterous party held in defiance of coronavirus-related health orders ended in gunfire early Tuesday, leaving one woman dead, four other people injured and raising new concerns about private gatherings as a way of spreading COVID-19." "A mass shooting broke out at the short-term rental property, owned by former Sullivans child star-turned property mogul Susan Hannaford, in the affluent LA neighborhood of West Mulholland Drive".
"We stand with Governor Murphy, and we support his call to action to stop parties and promote behavior that respects the public's health," Airbnb said in a statement. "The giant online rental company said it made the move following complaints of house parties that violate coronavirus restrictions on gatherings."
Paris, France:
Rented on Airbnb, the apartment turns into a night club or into a brothel

(Loué sur Airbnb, l'appartement se transforme en discothèque ou bordel)

The owner of the apartments claims to be powerless, despite the multiple complaints from the neighborhood: "Since the beginning of the lockdown, I have indeed had many groups of young partygoers renting. I hear complaints from the neighborhood. But how do I know they're going to make such a mess? When they make a reservation, they don't say they're coming to a huge party!" Same impotence regarding prostitution: "I'm not going to forbid a woman alone to rent my property, suspecting right away that she's a prostitute!"
Airbnb would like to give its version of the facts: "These accommodations are listed on many different rental platforms (Editor's note: Booking, Homeaway or Expedia for example) and we have no evidence of recurring parties or illegal activities during stays booked via Airbnb