2021 was a landmark year for the vacation rental industry in many ways, from unprecedented category awareness to explosive demand in new markets. Especially in the U.S. this demand and awareness have created opportunities for new property managers to enter the game, and for old property managers to experience rapid growth. However, these opportunities are not without their challenges.
The vacation rental industry is in a mad scramble to find trained staff after hemorrhaging workers last year. Aggravating the situation are inflation and the growing costs of running and managing a vacation rental business. And finally, as more guests opt for vacation rentals vs. hotels, they come with expectations of higher standards or service from hosts as well. These factors have put a lot of pressure on property managers to structure their daily operations to overcome these challenges while increasing profitability.
This month, we at Rental Scale-Up will be tackling this exact issue in our upcoming hour-long online monthly conference on April 28, 2022. It is completely free to attend for short-term rental managers and aims to provide creative solutions to them that make their daily operations more efficient.
Joining us at this conference are our partners from Breezeway, KeyNest, and Touch Stay. Keep reading to learn how they plan to help you on the subject of Overcoming Inflation and Labor Shortages: Why Now Is The Time to Prioritize Operational Efficiency. You can learn more about partnering with us for our upcoming conferences here.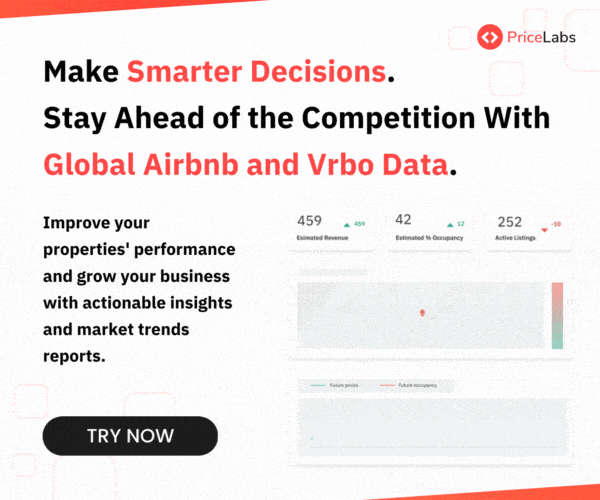 Resisting the urge to make cutbacks and investing in better processes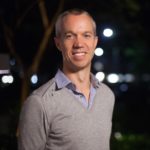 It can be easy to infer that reducing costs would automatically translate to operational efficiency, but that is a fallacy if you are a short-term rental manager looking to grow. When it comes to the business of vacation rentals, like any other business, it is important to shed excessive fat. But it is more important, and more profitable, to take measures that save time, resulting in fewer people on the clock, while also creating upsell opportunities.
As Touch Stay CEO & Co-Founder Andy McNulty astutely points out: "When faced with rising operational costs it's tempting to get the red pen out and start immediately cutting back. I would urge you to think a little differently, in two directions. Firstly, consider whether recent rises in your pricing and occupancy allow you to instead invest MORE into operations, with the goal of delivering an even better guest and owner service for a more valuable and sustainable mid-term business. Secondly, consider your P&L cost structure: if revenues have been growing then consider switching providers who offer a flat subscription over a % of revenue, or pull back on any variable costs that can be cancelled without penalty."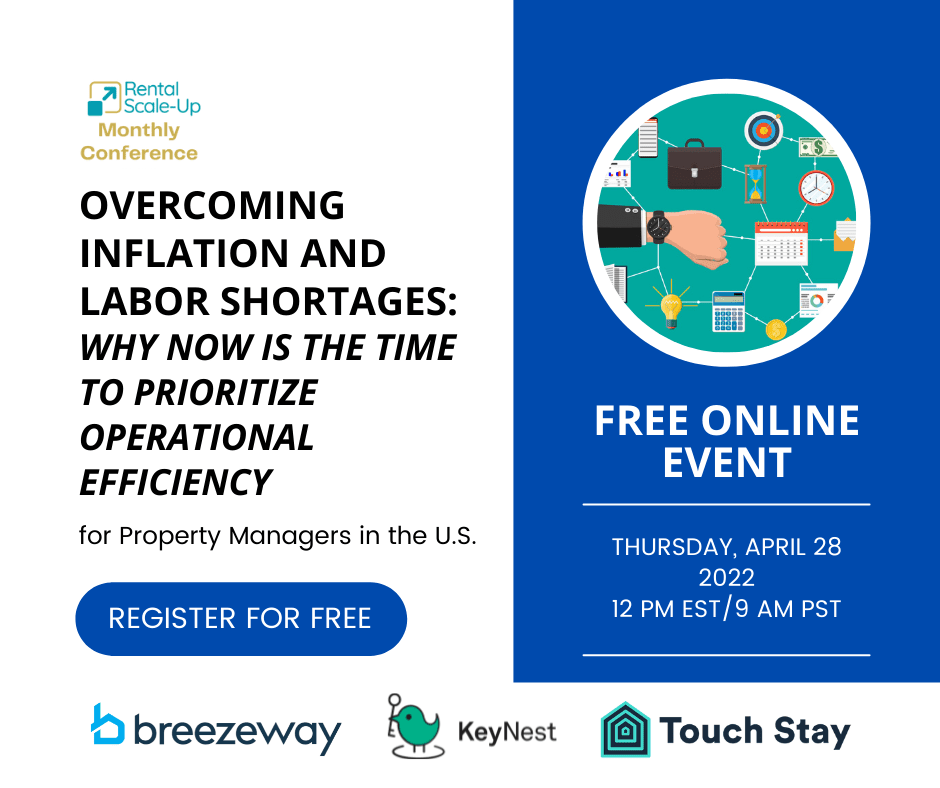 Thinking cleverly about adopting externalized services that fit your budget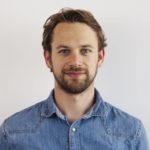 The great thing about our industry has been its focus on innovation and the use of tech and other products to solve various pain points that short-term rental managers face in daily operations. There are clever solutions available for everything from revenue management to security and cleaning, and there are opportunities for property managers everywhere to adopt smart externalized services that make running their business easier and more profitable.
Not all of these solutions are for every property manager, though. Short-term rental businesses are all as diverse in their makeup and size as they come, and a lot of them may find themselves unable to make the investment it takes for technology that helps achieve operational efficiency. This opens up the floor for more creative solutions at a lower cost that mitigate some of the operational challenges.
KeyNest Co-Founder Florian Hoven intends to help think property managers about operational assistance in ways that do not dramatically incur investment, yet still, reduce touchpoints while helping maintain a personal touch and an exceptional standard of service.
Leveraging guest communication tools to do more than just communicate with guests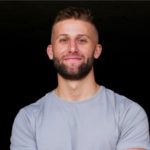 In today's economic climate, efficiencies across one's business can impact their bottom line by producing time and money-saving opportunities. In the vacation rental industry, it is imperative that professional managers prioritize operational efficiencies in an effort to combat labor shortages, inventory supplies, and a variety of other economic headwinds.
In fact, Breezeway's 2022 Property Operations Survey found that managers are feeling several threats to the future of their growth with the most demanding being: guests expecting more from their brand and service, filling staff shortages, and competition from larger corporations. In adjusting one's property care and operations and leveraging innovative and integrating technologies, managers can mitigate rising business costs while simultaneously elevating their brand standards and providing the best guest experience.
"I find guest communication to be a leveraging factor managers can use in 2022 as through this tool can be the opportunity for service upsells, maintenance and request mitigation, and brand exposure. While the challenges of the industry today are daunting, there are many tools and resources to help navigate and alleviate the pain points of professional operations," says Matt.
---
Attending property managers will also gain access to exclusive discounts and freebies from all partnering companies to help them try services that increase operational efficiency while minimizing costs. Don't forget to register.