PriceLabs, the dynamic pricing and revenue management software company, has acquired Rental Scale-Up. Our team, i.e. Uvika and me, will be joining PriceLabs. We'll keep on running Rental Scale-Up and its website, weekly newsletter, and monthly conference. With PriceLabs behind us, we'll be able to expand our audience. We'll be able to help even more owners and managers get the best insights and make the best decisions for their businesses. In the article below, I explain how you will benefit from this acquisition, what will stay the same and how we will address a more diverse audience. I also share that I am stopping consulting work to become PriceLabs' first Head of Product Marketing. I'll be joining Richie Khandelwal's team and help drive product adoption, create educational programs, and grow my team members.
Thank you
First, I'd like to thank you and all the people who have read our articles, subscribed to our newsletter, attended or spoke at one of our conferences, watched a video of ours, sponsored some content, participated in a mastermind session, or asked us to do some consulting work for them.
Second, I'd like to thank the PriceLabs team for welcoming me. We've worked together for a few weeks now, and the fit is great. I've gotten to know the team even better, and I look forward to working with my new colleagues. Everyone who onboards at PriceLabs has to train as a customer support agent and actually dedicate time every week to help customers. I've already learned a lot about revenue management. I've been able to choose better settings for the pricing of my own vacation rentals 😉
Since creating RentalPreneurs (now Rental Scale-Up) in 2013, I've been fortunate to meet online and in real life dozens of great people from our industry. I've learned from everyone, from occasional Airbnb hosts to CEOs of large property management companies, tech start-up founders to people working for global OTAs.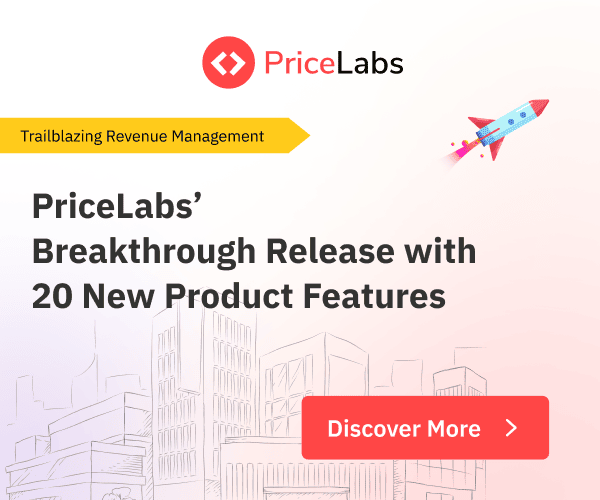 I started Rental Scale-Up with the mission to give short-term rental operators, from people like me who own a vacation rental home to those who manage hundreds of properties, the insights they need to make the right decisions. By joining the PriceLabs team, we'll amplify the reach of our voice while helping one of the industry's most innovative software companies better educate hosts about revenue management. It is one of the key levers that business owners need to master to be successful.
Why did Rental Scale-Up choose to be acquired by PriceLabs?
On the content side:

Because PriceLabs wants to keep Rental Scale-Up independent editorial tone.
To grow Rental Scale-Up faster and find new ways to audiences we've underserved, such as individual Airbnb hosts

On the consulting side:

To stop chasing new product marketing consulting gigs and instead drive at scale the product marketing team of an innovative vacation rental tech company.
To drive product marketing campaigns from A to Z and not just advise on what should be done and look for far what is being executed.

On the human side:

Because both Uvika, who leads our Monthly Conference series, among other things, and I have been offered a place in PriceLabs' organization. It was crucial to me that we joined them as a team.
I've met PriceLabs' co-founders several times over the years, online and offline, in Europe and North America. I like their style and their product. Bootstrapping a software company for years and building it from the ground up is something I am impressed with.
A chance for me to learn more about short-term rental revenue management, understand pricing algorithms and data models, and be part of a team where I can transfer and grow product marketing skills.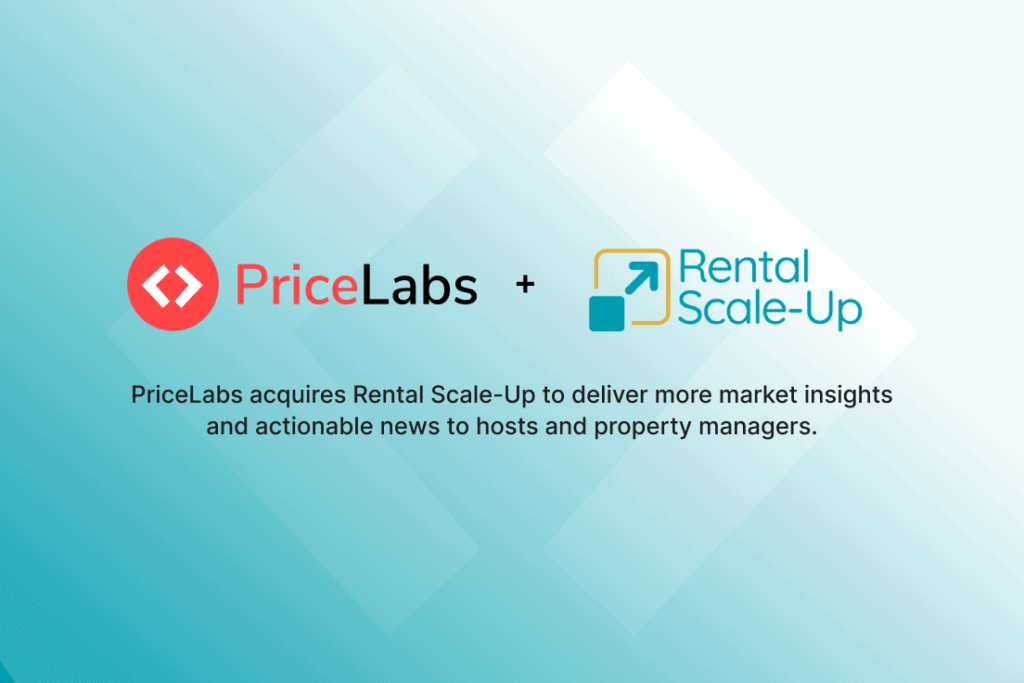 What will change for you if you are a reader of our website or a subscriber to our newsletter? Well, expect MORE of the same quality.
First off, you need to know that our editorial line will be the same. People like us for creating a distinct voice, analyzing facts and data, and helping figure out which action to take after reading key information.
Even though Rental Scale-Up is now powered by PriceLabs, we'll keep on mentioning PriceLabs's competitors. The whole point for PriceLabs is to raise its brand authority as the creator of helpful content. It would not help them if Rental Scale-Up's content became biased or our portrait of the short-term rental ecosystem was unbalanced.
Obviously, in terms of sponsorship, in the shape of newsletter banners, for instance, expect more visibility for the PriceLabs brand.
We've also started planning educative content for Rental Scale-Up readers, where we can leverage PriceLabs' expertise. The goal is to be useful. I have in mind a similar PDF guide about how to find and add properties to your inventory that we've co-created with Vintory. The idea is to do that with PriceLabs, and with many other topic experts.
Being part of PriceLabs is also the chance for Rental Scale-Up to grow its audience among individual hosts. They are already part of the four audience personas that Rental Scale-Up wants to address. But, quite frankly, we've been creating a lot more content for property managers, vendors, and niche listing site owners. Why? Because I could not find either the right channel to address them (e.g. YouTube?) or the right business model to justify it. I could sell consulting work to other audience members, but it was not affordable or scalable with the individual hosts. As a host myself, it's always been frustrating. Now, as PriceLabs caters not only to large property managers but also to people who have just one property, I can start sketching educational programs that make sense for them and can be funded by PriceLabs.
It means that we will be keeping what we do well and trying a few things, measuring results in qualitative and quantitative ways, and seeing what works. As we want to keep Rental Scale-Up's identity, we'll explore ways to keep formats that work and add channels that people can opt into to receive our new content.
Will the monthly conferences continue?
Yes, they will. By sheer luck, the August one taking place this Thursday is about revenue management in times of softening demand and recession. The topic is perfect for PriceLabs to be speaking about, especially as the new data partner Key Data is onboard.
Now, it does not mean that PriceLabs will be speaking at each conference. Instead, they will be officially sponsoring the series: Rental Scale-Up's Monthly Conferences, brought to you by PriceLabs.
A conclusion and a new beginning
PriceLabs has chosen to acquire Rental Scale-Up, as it is a respected voice in the short-term rental industry. Through our website, free weekly newsletter, YouTube channel, and monthly online conference, our team has been sharing carefully researched articles about vacation rental business practices, market data insights, and technology news. We've often broken the news about new features that Airbnb was about to deliver, marketing tactics that large property management used, and actionable tactics that vacation rental owners could implement.
I look forward to delivering more to Rental Scale-Up members as well as to PriceLabs' customers.