How do you get the best professional photographs? Is it hit and miss – or is there a sure fire way of getting top photographs?
Mark Fergus, a professional who also runs his own B&B is perfectly placed to answer. Mark has taken high end photos for scores of holiday rentals. His work is fabulous, there are links where you can see it at the end.
He answers 14 questions I put to him, and at the end gives advice to owners who are about to have photographs taken. If this is you, or you are considering having new photos taken, this is a must read.
Q How long have you been taking photographs of holiday rentals professionally?
A: The first holiday rental shoot I did was for a farm retreat in 2007, and since then I've returned many times to update the shots for the delightful owners. Prior to that I had photographed interiors and construction projects, primarily for builders and architects.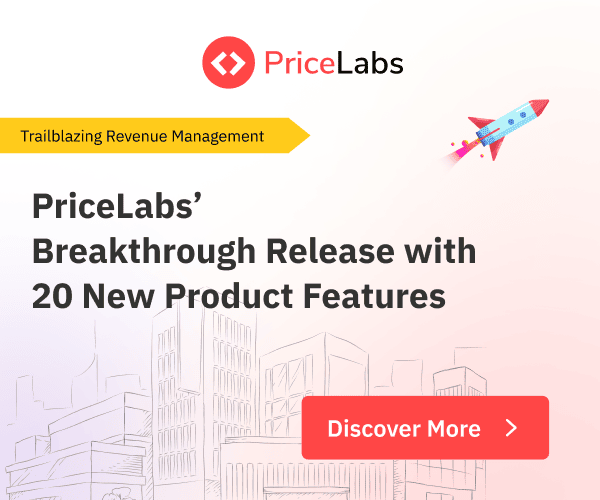 Q What kind of brief do you get from owners for an assignment before starting?
A: Often it will be very basic. Something like, "I need some better shots for my website". However, I encourage clients to think as if they are the potential guest. What would they want to see when they themselves book accommodation. Start by looking at the online listings of some respected local equivalent VR's.
Q what kind of preparation should the owner do beforehand, and during the shoot?
A: Have the exterior tidy and ready. The grass should be cut and paths and decks swept or blown clean. Move any bins out of view. Make sure outdoor furniture and BBQ's are clean and prepared rather than under a winter cover or looking neglected. Set outdoor tables as if they're being used, even if it's just a teapot, cups and magazine.
Be prepared with incidental items like plumped up towels, platters, flowers, wine, glasses, etc. If you don't normally include those items as part of your accommodation offer, that's fine. If you do, be sure any props are ready to go and think about where wine glasses or coffee cups might dress up a shot. If there is a fireplace, have newspaper and matches handy. It's not always necessary to set a full fire for the photograph.
Windows that show off a desirable view should be clean, but other windows are less critical. Make sure there are matching, working globes in all light fittings.
Q what kind of involvement do you prefer with the owner during the shoot?
A: I always prefer to have the owner or manager present to collaborate on the choice of shots. They can also point out features that a once-off visiting photographer may miss. When I choose a point of view for a shot, I like to confirm it with the owner as we go.
Q How do you both decide on the shots to be taken during the shoot? Approximately how many? What are the key shots/ rooms usually involved?
A: As an absolute minimum, potential guests will expect an image of the entry, each bedroom, living area, kitchen, laundry (if available), bathroom and the exterior. I try to aim for 10-12 shots of a cottage or house and this fits within a basic photography budget. However, many OTA algorithms reward a more generous number of images, so it can be worthwhile budgeting a little more and including some detail shots of furnishings, lamps, cushions and toiletries that add to the feel of the property.
Where possible I'll shoot larger spaces like kitchens and living rooms from at least two directions. The exterior can offer lots of options depending on the available facilities like outdoor eating areas.
Owners sometimes have incidental shots of the locality including a sunset, visiting wildlife, etc. These can be used if they are sharp and good resolution.
Q How do you and the owner target the main or hero shot – together? Or does the owner just choose a main photo at the end?
A: I don't dictate this to owners, though I might suggest a shot or angle that I particularly like. If the owner sees same potential, then we concentrate a little more time and effort on styling that room/feature.
Q Which are the most challenging shots? Is high contrast a problem? I've heard HDR is used for high contrast – can you explain what is involved?
A: The natural light that fills our indoor spaces is a fickle thing and challenges simple photography. From bright windows to dark corners, the range of illumination is extreme. There are several techniques for getting an evenly lit shot of a room, but most final images of interiors are a digital construction made by combining several exposures of the same scene after they are uploaded to the computer.
Q how do you approach bedroom shots? eg high/ low, wide angle, etc
A: I prefer to have a wide shot of each bedroom as a starting point. It always works well to include a window because bedroom images that exclude windows always seem uninviting and claustrophobic. I never use a high viewpoint unless there is a very good reason. A lower viewpoint looks more natural and minimises the ugly perspective distortion that is inherent in wide-angle lenses. I use a wide lens designed for architecture.
Q What is the right balance between cluttered and bare?
A: This can be a difficult balance to achieve. Clutter becomes invisible with time because most of it is made up of the day to day items that are there for the convenience of guests. These can be just noise when included in a photo. Racks of local tourist information, guests books, tissue boxes, cleaning items, tea towels, remote controls and overly busy flat surfaces are the main offenders. Put them out of sight until after the photographer has gone.
Q is light important? Is there a best time of day?
A: For interiors, a decent photographer can work with most light situations. Exteriors are another matter and some planning is required to pick the best time of day to show of the best view of your property. For example, if the best side of the property faces east, then shoot in the morning. If it faces south and never gets direct sun, then a dusk shoot might be the best solution.
Q How long does a typical assignment take – on site and in Photoshop afterwards?
A: A typical shoot depends on many factors, but particularly the size of the property and range of facilities. A two bedroom B & B cottage with an outdoor terrace or veranda would typically take an hour for a basic set of shots. Once you include extra room views and some nice incidental photos of furnishings, provisions, toiletries, design details, etc. (remembering websites love a good range of images), you could go up to two hours.
Q How much work is involved in processing the images after the shoot?
A: This is where the shots are transformed from raw files into a professional images. One hour of shooting on site results in between 2 to 4 hours on the computer using a high quality, colour-calibrated monitor set to an industry standard. Retouching and colour correction are done at this stage.
Q Typically, how long does it take to get the finished images back to the owner after the shoot?
A: Would depend on the work load of the photographer and is usually agreed before the shoot.
Q Are there typical misunderstandings by owners about the overall process?
A: Professional looking shots take time!
Q What advice would you give fellow rental owners when deciding to have professional photos taken?
A: Have a basic brief ready and an idea of the number of shots you feel you need. As an absolute bare minimum, guests will expect of one image of each bedroom, living area, kitchen, laundry (if available), bathroom and the exterior. Ask for some examples of the photographer's work. There are many new entrants to the industry happy for you to pay them while they learn on the job!
Q Tell us about your photography business
A Rex, last week we removed our old website, a new one is planned. Meanwhile I'm using Instagram: mark_fergus
Our accommodation website features my work: thegalleryolinda.com.au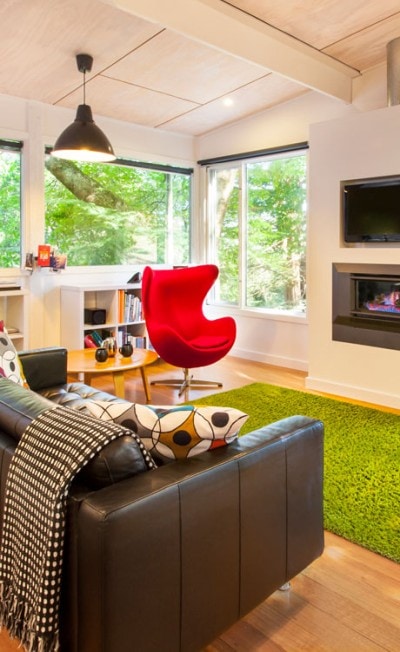 I also do the photography for a local booking site, valleyrangesgetaways.com.au and 90% of their properties were shot by me.
I'm a formally trained and experienced professional photographer, offering a service throughout the Dandenong Ranges, Yarra Valley and Mornington Peninsula. Occasionally available to travel further for larger properties.
—————————————
Let me know by email or in the comments if you have any questions of Mark.
Rex