Rental Scale-Up, the proud media sponsor for the upcoming Scale France 2023 conference, is delighted to present an exclusive preview of this eagerly anticipated event. Having evolved from the successful Scale Rentals France 2022, this upgraded VIP experience continues the tradition of catering exclusively to the short-term rental industry's most influential property managers. Spanning three action-packed days from November 29th to 30th, this is a not-to-be-missed opportunity for industry professionals seeking growth and development.
Scale France Event Details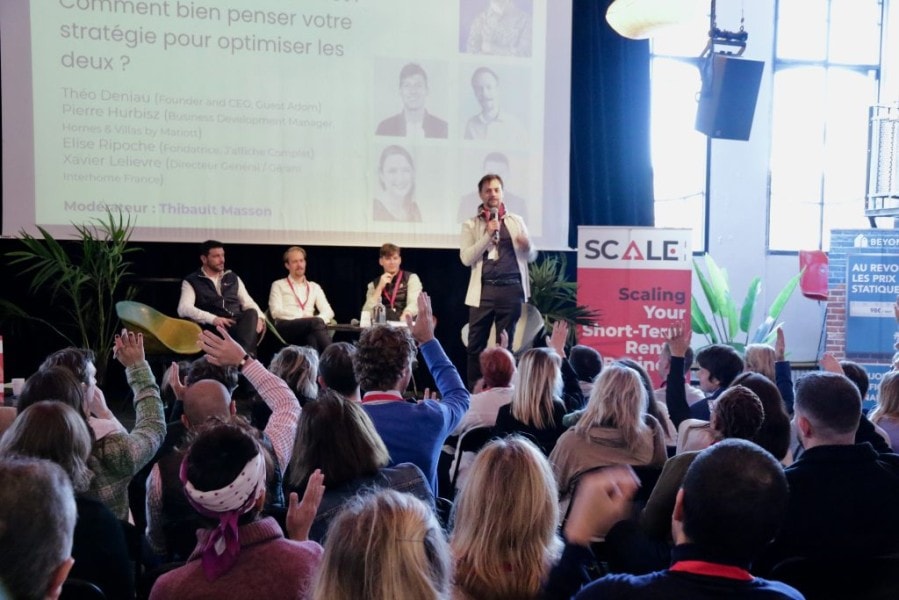 What to Expect
The two-day Scale France event, part of a rebranded series including Scale Show, Scale Italia, Scale UK, Scale Open, Scale Marbella, and Scale South Africa, promises to blend informative training sessions, round-table discussions, workshops, and networking opportunities into an unprecedented industry gathering. Especially relevant for short-term rental professionals managing at least 20 lots, this event aims to empower sustainable and profitable business expansion.
Topics to Be Covered
Participants can anticipate comprehensive sessions covering vital areas of the short-term rental business, from client and owner marketing, search engine optimization (SEO), and environmental impact considerations to price and profitability management, artificial intelligence's role in property management, direct booking strategies, fundraising, and regulations.
Exclusive Invitation and Community Engagement
Scale France meticulously curates its dynamic community. The event team ensures that every attendee represents a professional property management company, thereby upholding the conference's high-quality standards and fostering a vibrant, professional network.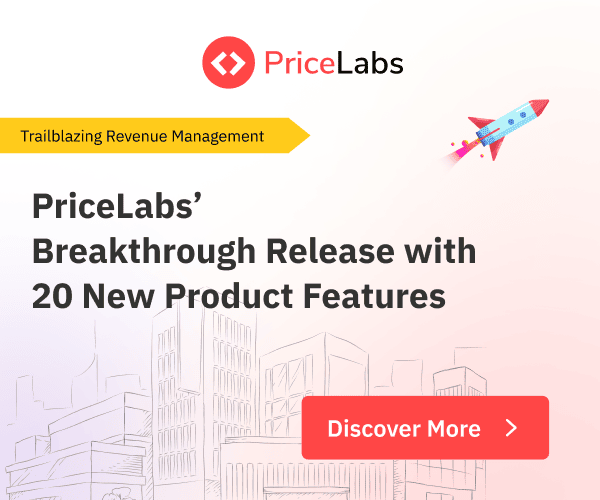 The Exit Door Networking Event
The November 30th "Exit Door" marks an exclusive networking event dedicated to buyers and sellers in the vacation rental industry. Here, participants can interact with decision-makers from the leading scaling companies in the short-term rental industry.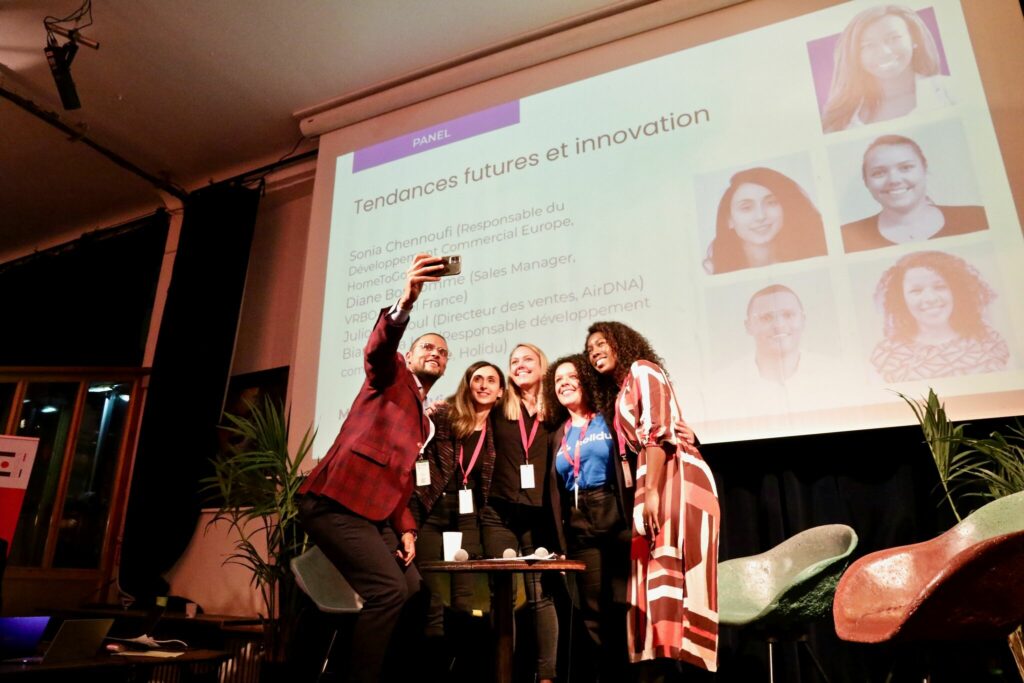 The Value of Participant-driven Content
Unlike many other industry events, Scale France focuses on participant-driven content. Attendees are encouraged to share their educational preferences, which are then matched with suitable, experienced speakers. This approach ensures the delivery of engaging and relevant content tailored to the attendees' needs.
Scale Rentals France 2022: A Recap
Scale Rentals France 2022 saw over 150 attendees representing more than 100 property management companies, collectively managing over 26,000 holiday rental units. This extensive representation highlights the significant influence and reach of the event within the industry.
Schedule and Activities
Day One
Day one will feature a series of high-quality educational sessions presented by industry experts, covering key topics such as property/owner acquisition, profitability, technology, and exit strategies.
Day Two
The second day is dedicated to a mix of workshops and extended networking breaks. Networking opportunities with sponsors, inclusive of coffee breaks and lunch, are prominently featured. The conference will culminate in an informal social event, providing a relaxed setting for further discussions and potential business opportunities.
Attendee Profile
The conference anticipates approximately 200 attendees, all of whom manage a minimum of 20 short-term rental properties across France.
The Importance of Relationship Building at Scale France
The conference aims to create more than just another industry gathering; Scale France provides an intimate environment conducive to building and nurturing valuable relationships between attendees and vendors.
Changes for 2023
Venue Upgrade
For 2023, Scale France is moving to a larger venue. The event will now be held at Les Salons de l'Aveyron, boasting 1300 m² of space, including a plenary conference room, a sponsor/networking room, and 2 small conference rooms for workshops or smaller sessions.
More Networking Time
Acknowledging the importance of networking, the event introduces longer breaks throughout the day, complemented by multiple coffee stations in the sponsor area.
Enhanced Workshop and Session Offerings
Responding to feedback from past attendees, the conference is expanding its workshop offerings and introducing a second room for additional sessions, enhancing attendee choice without extending the day's duration.
The Exit Door: Evaluating Your Short-Term Rental Business
The "Exit Door" event on November 30th offers attendees valuable insights into business evaluation by high-level mergers and acquisitions experts. It serves as a platform for short-term rental operators interested in acquisition and consolidation, providing an opportunity to learn realistic business evaluation techniques and prepare for potential acquisitions.
Conclusion
The Scale France 2023 conference is more than just an industry event; it's an opportunity for growth, learning, and connection among the most influential professionals in the short-term rental industry. Don't miss this chance to explore, engage, and expand in an environment tailored to your professional needs. Secure your place today for this game-changing experience.